Sponsored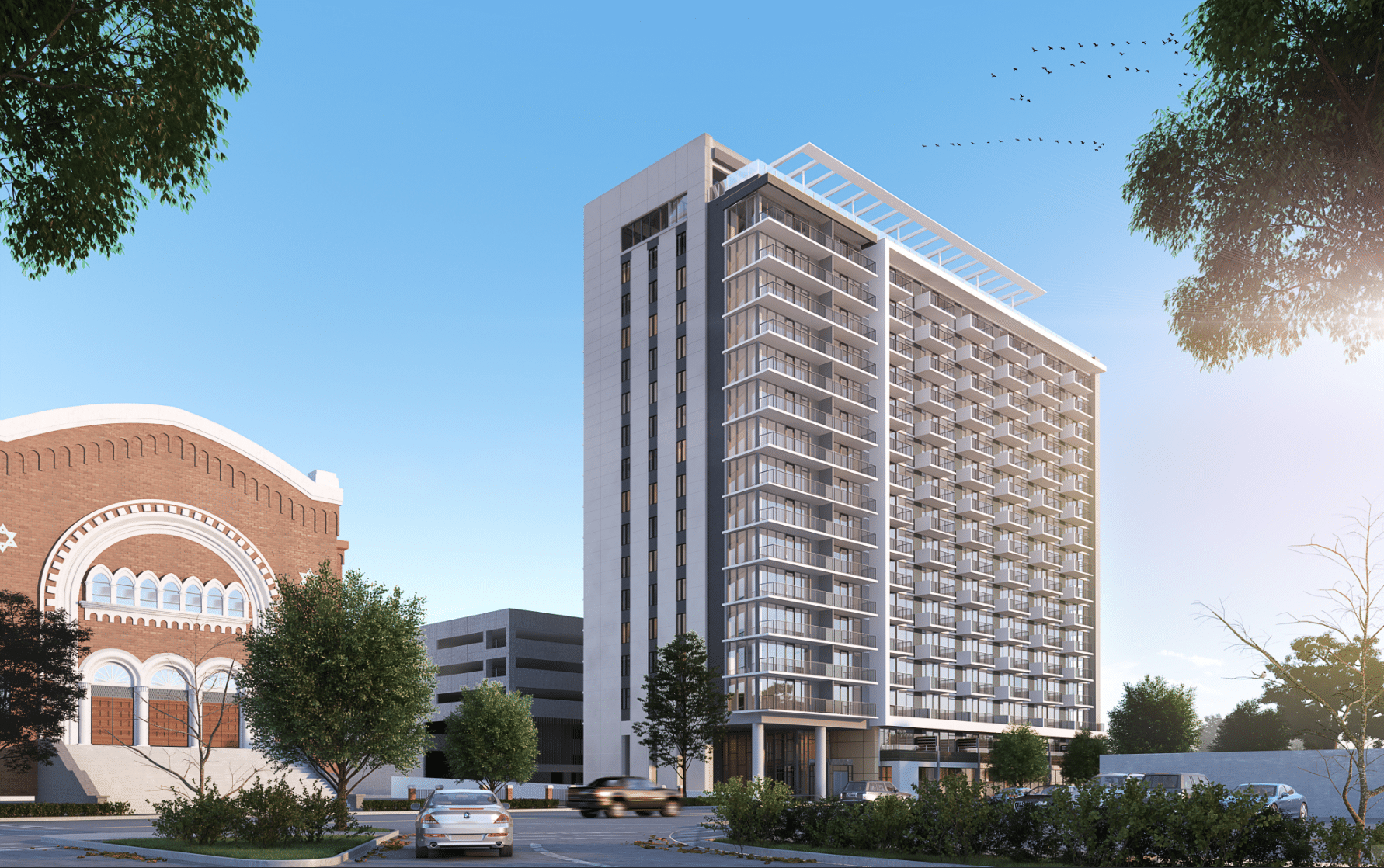 Last month, the highly-anticipated apartments at Cortland Vesta's High Rise opened for move-in. Located in Five Points South, Cortland Vesta has a variety of one- and two-bedroom apartments available. We took a look at 3 perks of living at one of Birmingham's hottest apartment communities!
1. Five Points South: Location, Location, Location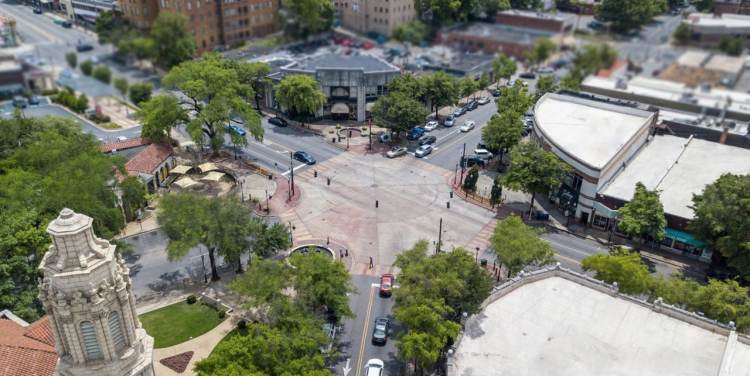 Cortland Vesta is a new luxury apartment community located in the heart of Five Points South, one of Birmingham's newest entertainment districts. That means residents have access to all of best attractions in the district, including:
The best restaurants & eateries, such as Chez Fon Fon, Ocean, Iron City Pizza, Highland Bar & Grill, McFly's + more. 
Boutique and retail shops, such as Alchemy, Golden Temple, Renaissance Records + more.
As an entertainment district, Five Points South's nightlife is hard to beat. With venues like Marty's PM, Black Market Bar + Grill, UnPlugged, Upside Down Plaza, etc, it's not hard to find something to do.
2. Dedication to Residents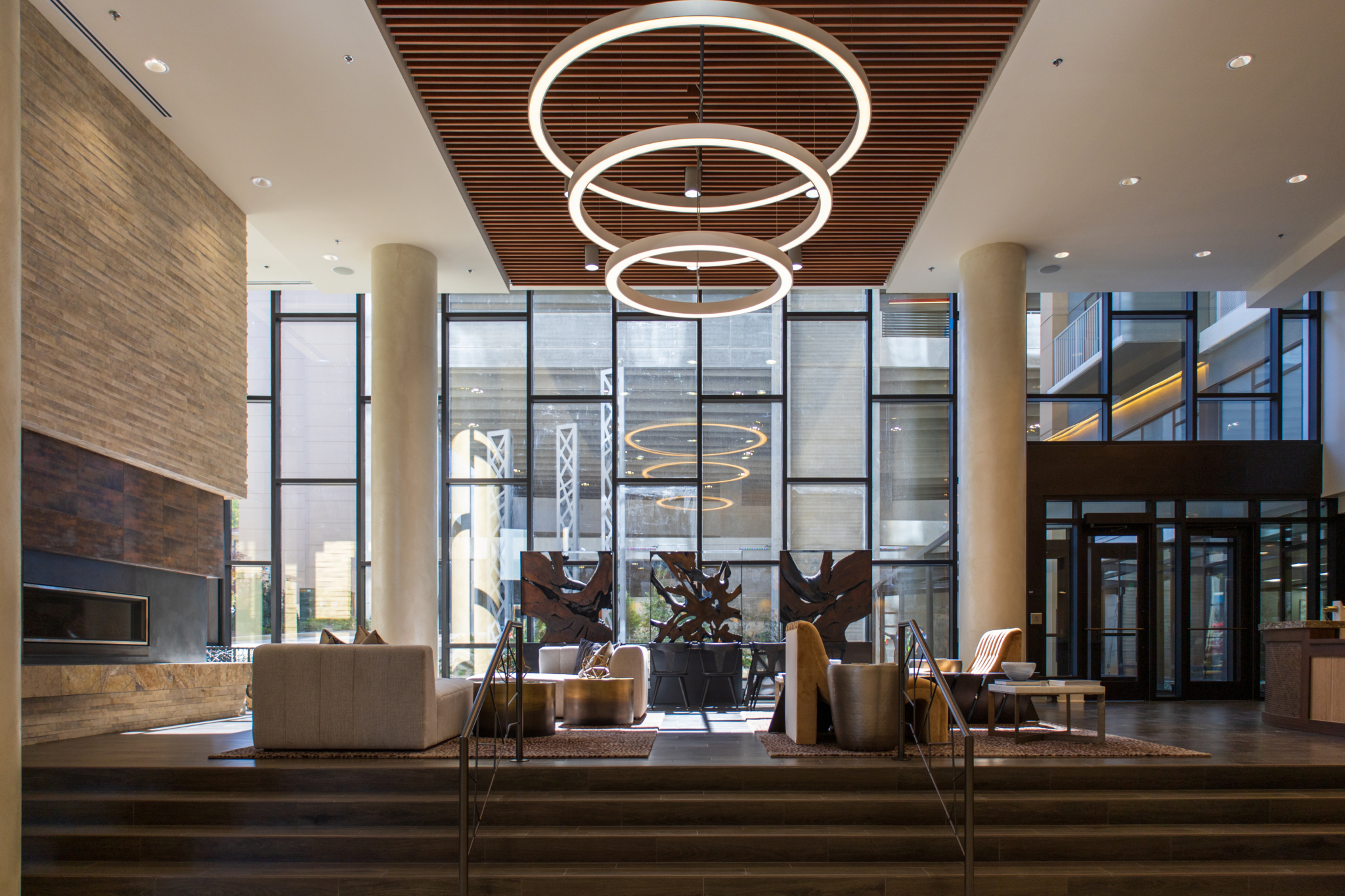 Resident services is a funny thing. When done right, it's hardly noticeable—but when it's done wrong, it's impossible to miss.
Luckily for the residents at Cortland Vesta, the apartment community's team is committed to making each resident's life easier. These folks are passionate about proactive service and hospitality! In fact, Cortland Vesta is so confident in their service that they offer a 45-day "Live Easy Guarantee." That's right—if any resident is not satisfied in 45 days, Cortland Vesta will terminate the lease, with no penalty and no buyback fee. Or, if a resident unexpectedly needs to move during the term of their lease, they can move to another Cortland community and Cortland will waive all fees associated with ending the lease early and transferring to a new community.
3. The Amenities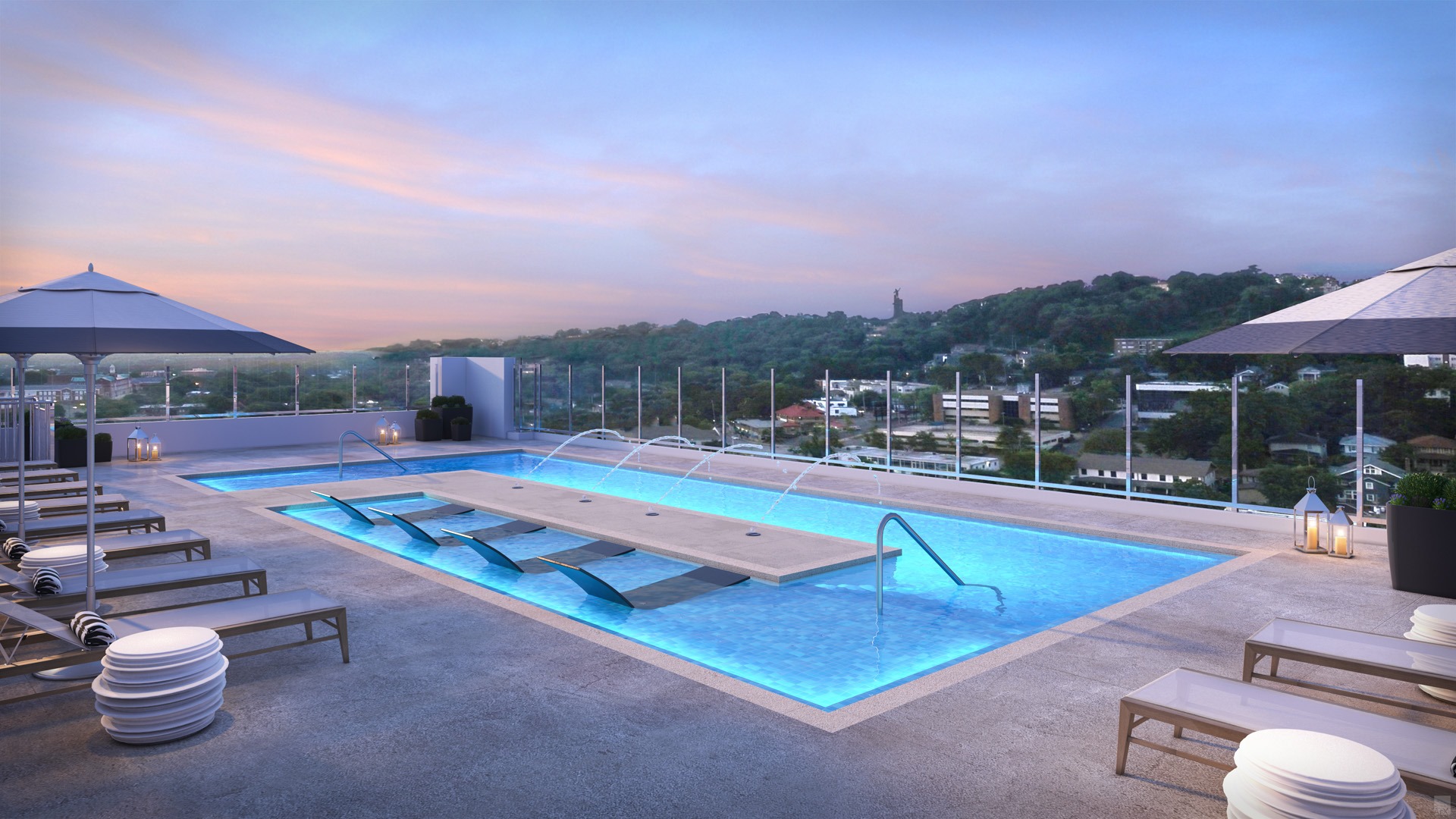 I was lucky enough to get a sneak peek of the rooftop skydeck at Cortland Vesta, and trust me—you're going to love this. In my humble opinion, Cortland Vesta has the best view of Birmingham, all things considered.
While lounging on the rooftop, residents will have access to expansive views of the Birmingham skyline, as well as a beautiful view of Vulcan himself atop Red Mountain.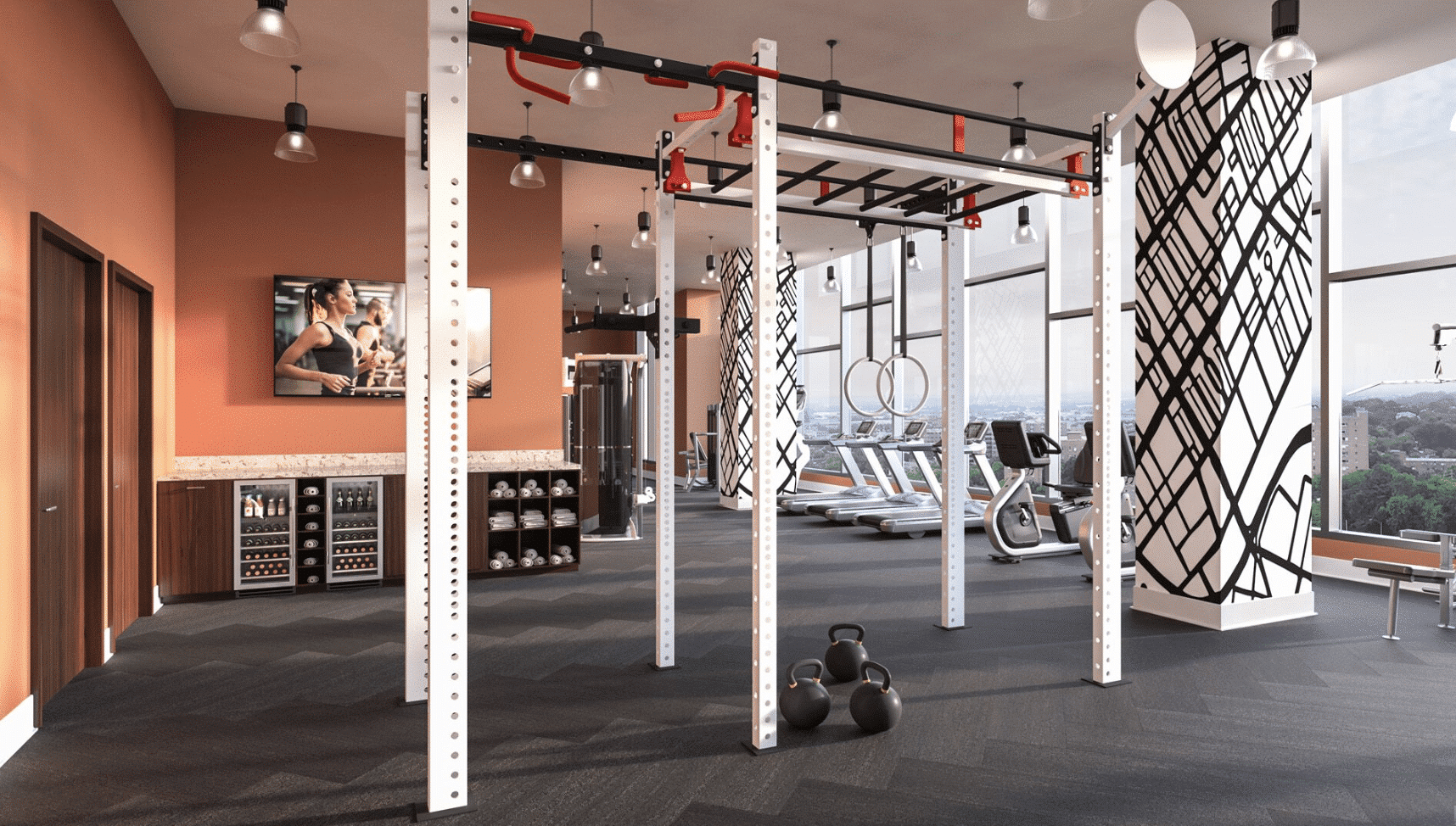 The benefits of the skydeck don't stop at the view—residents will also have access to a heated, saltwater rooftop pool and an amazing fitness center. Whether you're a seasoned weightlifter or just looking to get started, Cortland Vesta's fitness center has everything you need. Of course, there are the basics: free weights, treadmills, cycling machines and such. But check this out—the pièce de résistance is a fully-functional rock-climbing wall!
In addition, Cortland Vesta offers a variety of free workout and yoga classes. In fact, you can take an outdoor yoga class at sunrise.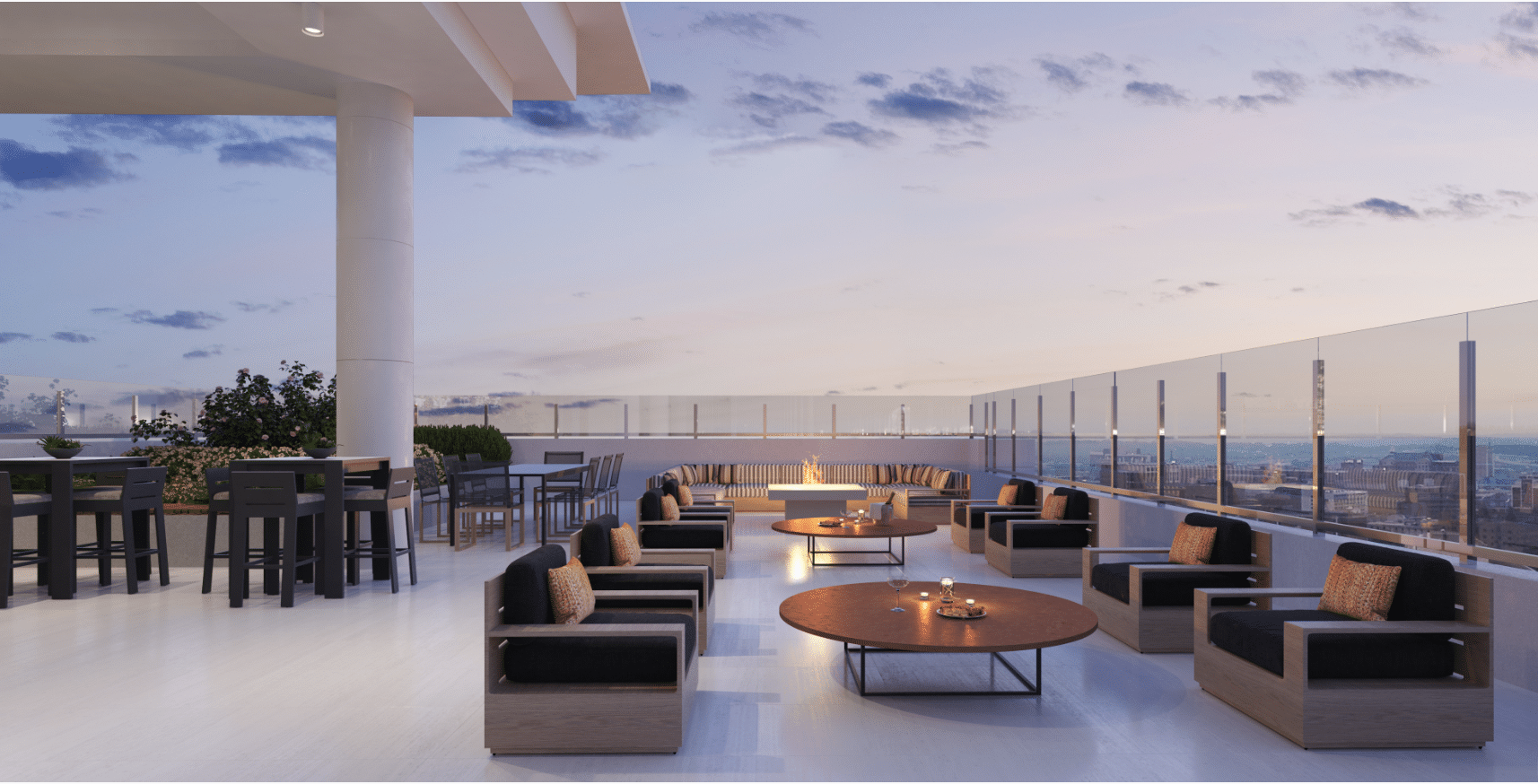 Once you're done taking a dip or working out, you can grab a bite and a drink at the bar & kitchen, and relax while taking in the stunning Birmingham skyline.
Want to Learn More About Living at Cortland Vesta?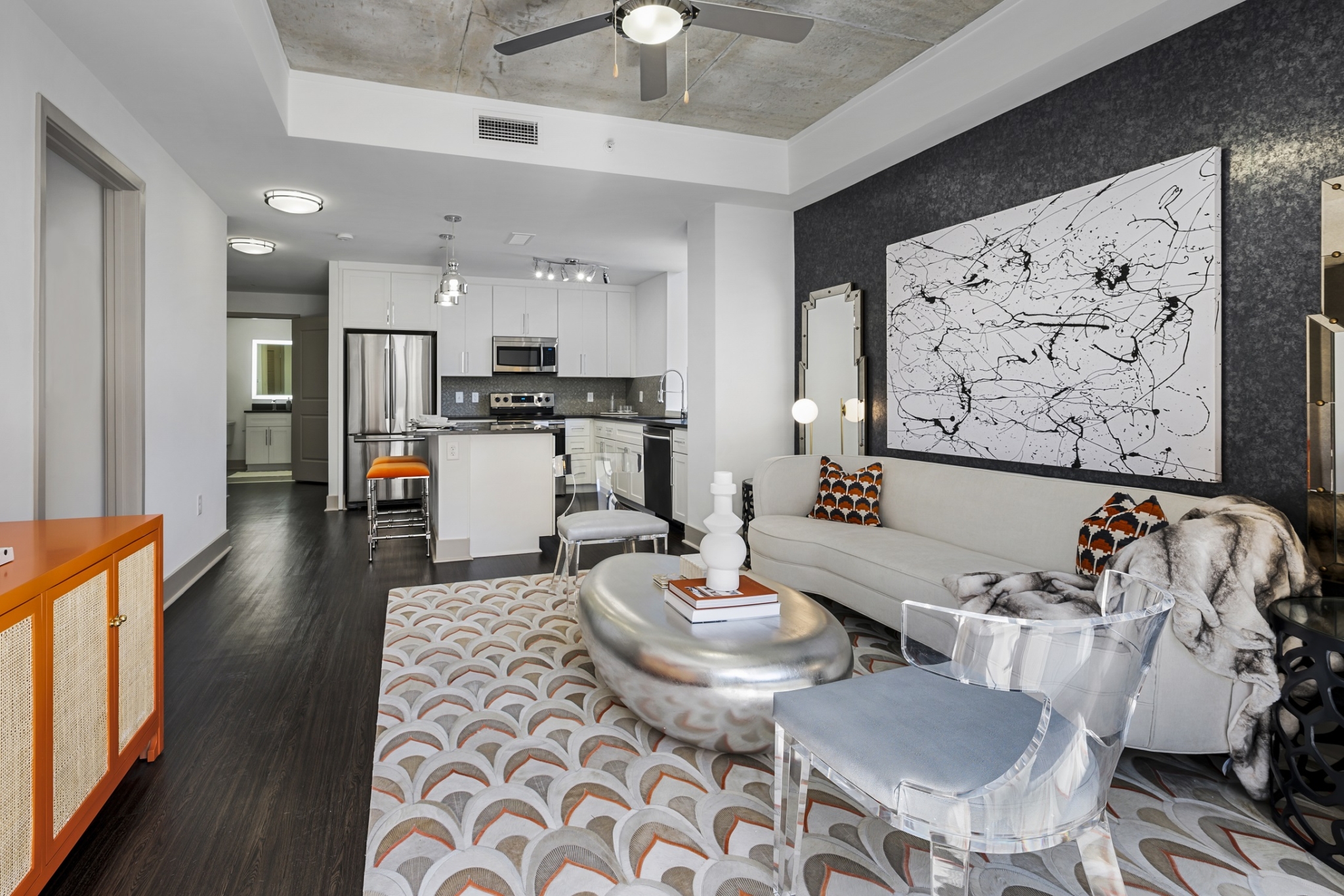 Cortland Vesta has a variety of one- and two-bedroom apartments available, in both the high-rise AND the mid-rise. Click here to view available floor plans. See something you like? Schedule a tour to learn more! Cortland Vesta is offering in-person & virtual tours through FaceTime and Google Duo.
Cortland Vesta is currently running an incredible offer—new residents can receive two month's waived rent! Here's how it works:
Call 833.708.0027 or visit their website to book an In-Person or Live Video Tour.
Within 48 hours, sign a lease and plan to move in.
If you follow these guidelines, Cortland Vesta will waive two months of rent.
What is your favorite amenity available to residents at Cortland Vesta? Tag us @bhamnow on social media to let us know!
Sponsored by: