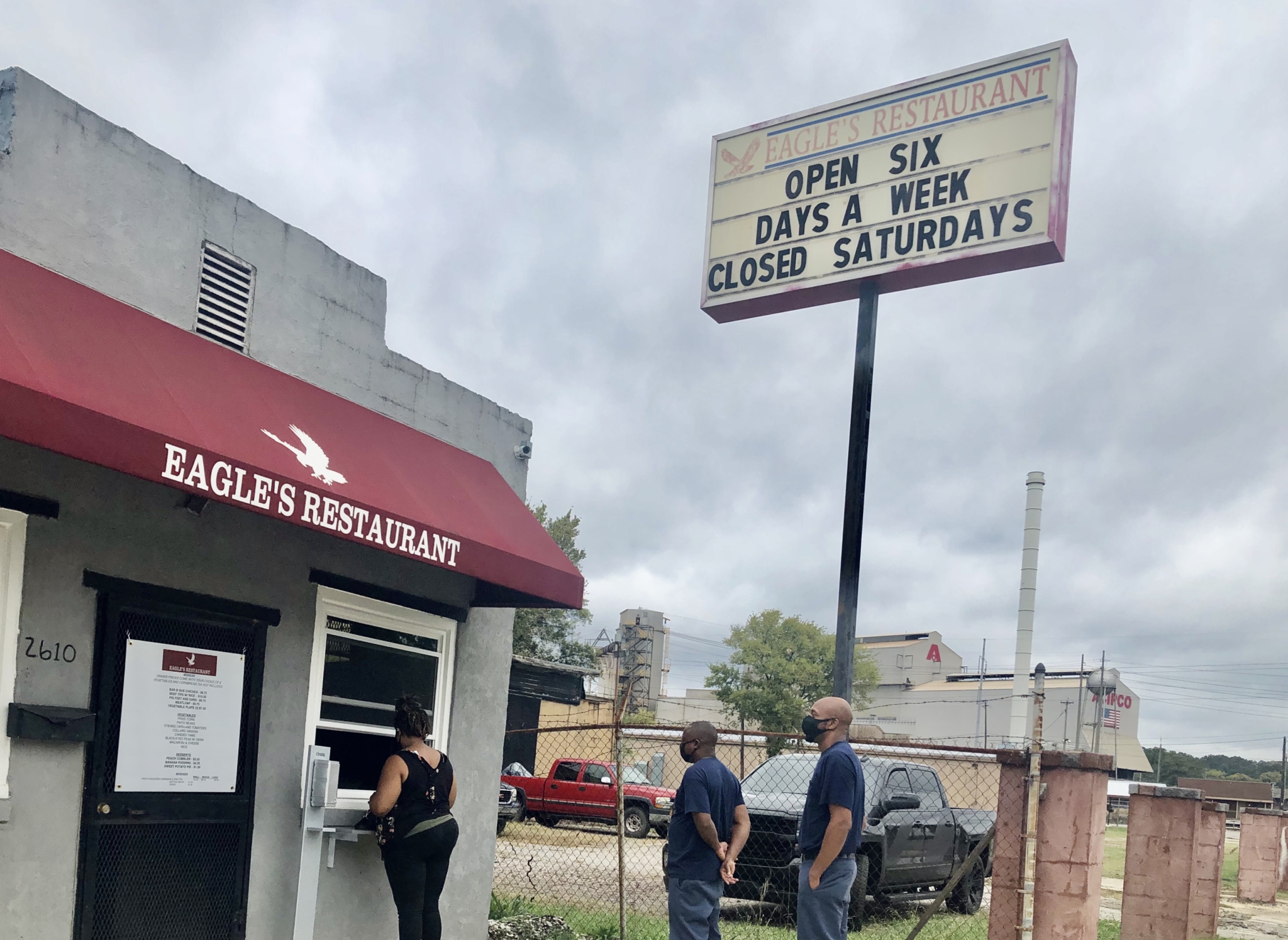 Eagle's Restaurant, a legendary Birmingham soul food restaurant located in the shadow of the ACIPCO plant, reopened this weekend for the first time since the COVID-19 pandemic struck in March.
Featured in a 2013 episode of Bizarre Foods America, the show's host celebrity chef Andrew Zimmern said this about the food at Eagle's:
"There is magic going on in the kitchen! Absolute magic that's transformative."
Here is a clip of that show, which also includes several of Birmingham's favorites such as Hot and Hot Fish Club, Fish Market Restaurant, Miss Myra's BBQ and Nikki's West.
My Order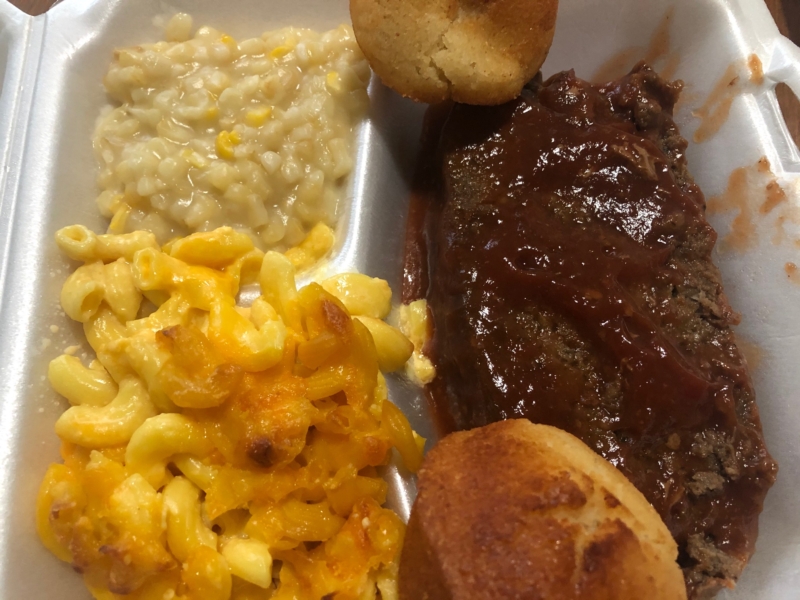 Today, I walked up and ordered a meatloaf, fried corn and mac and cheese. It wasn't on the menu for Monday, but later in the week, I'll be having oxtails, which is just one of the items Eagle's is famous for.
The dining area at Eagle's is closed indefinitely, but they are taking walk-up orders at a newly built window and pick-up orders which can be done via their website. Customers can also order by calling the restaurant at 205-903-2453
Line Growing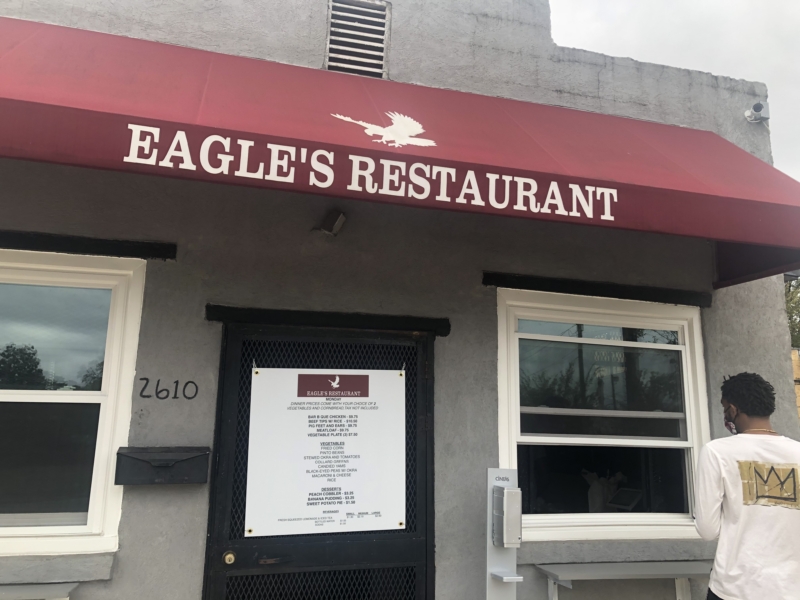 Even though I arrived at 11:00am the line outside the window was growing. Everyone wore masks and the patrons kept their social distance.
I asked a fellow customer in line about the re-opening.
"I'm glad to see they are back open. I really like their beef tips and rice. I was coming here once a week before they closed." ~Kirk Steele, Eagle's customer
Details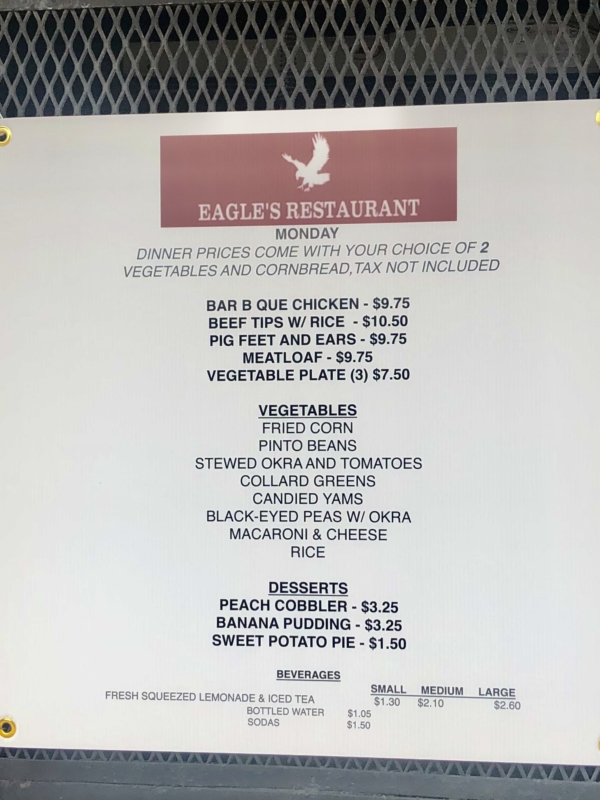 Serving Birmingham since 1951, Eagle's is famous for their soul food delicacies – oxtails, neck bones, pig ears and feet. They do serve standard meat and two veggies meals, including fried pork chops, BBQ chicken, turnip greens and candied yams.
Other details:
Open Sundays through Fridays – closed on Saturday
Hours are 10:30 a.m. to 3:30 p.m.
Located at 2610 16th St. North, about one block south of the ACIPCO plant in north Birmingham.
Welcome back Eagle's Restaurant!