Sponsored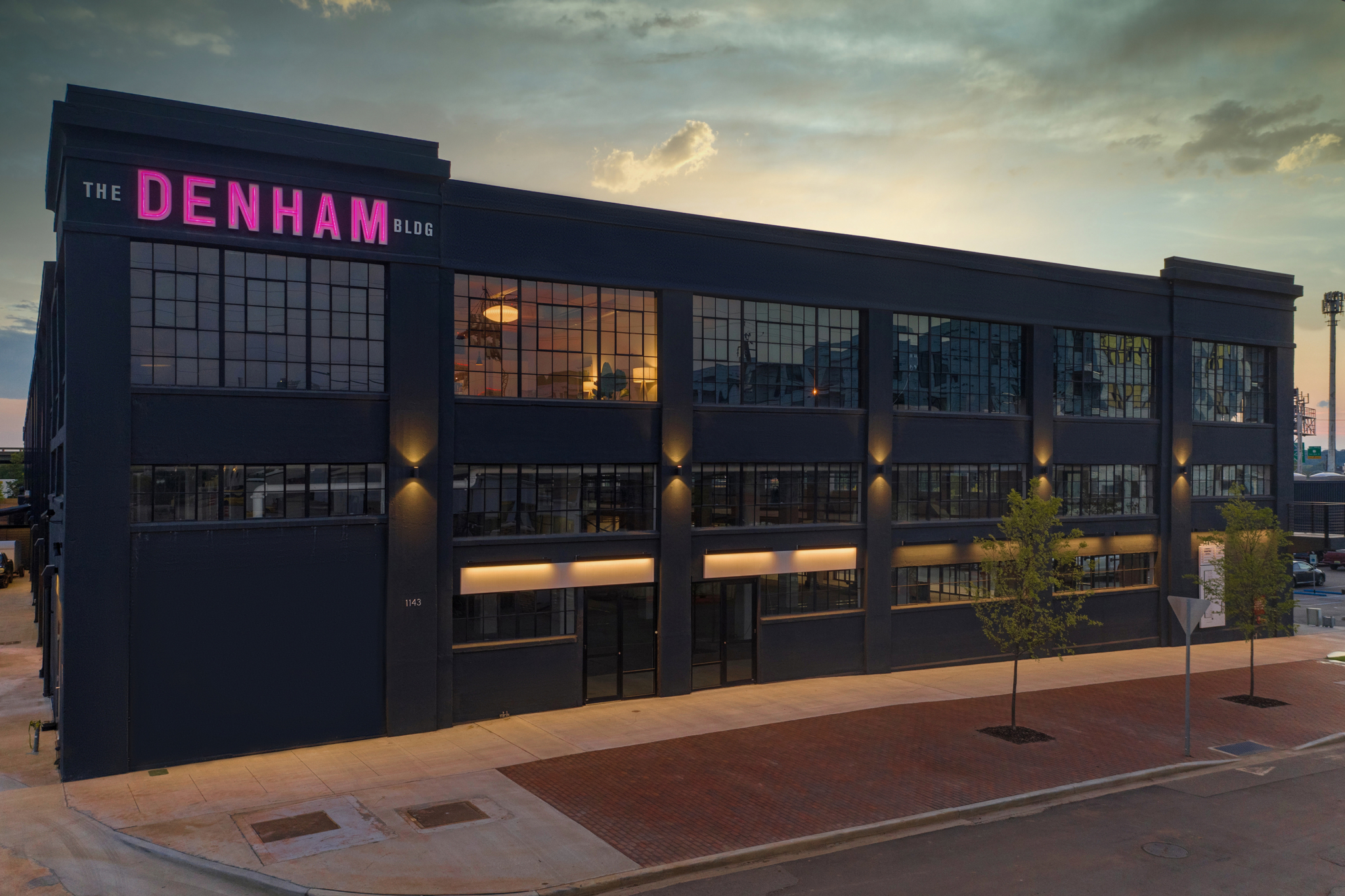 Have you visited The Denham Building in Parkside? The apartments in this development are an interior designer's dream—so, we spoke with two residents to learn more about how they express their creativity in The Denham Building.
What do you know about The Denham Building?
Built in 1927, the Denham Building was originally a large manufacturing building. In 2019, the property was redeveloped into a sprawling mixed-use facility with 59 apartments, more than 80,000 square-feet of office & retail space and—most recently—the new Birmingham location of Monday Night Brewing.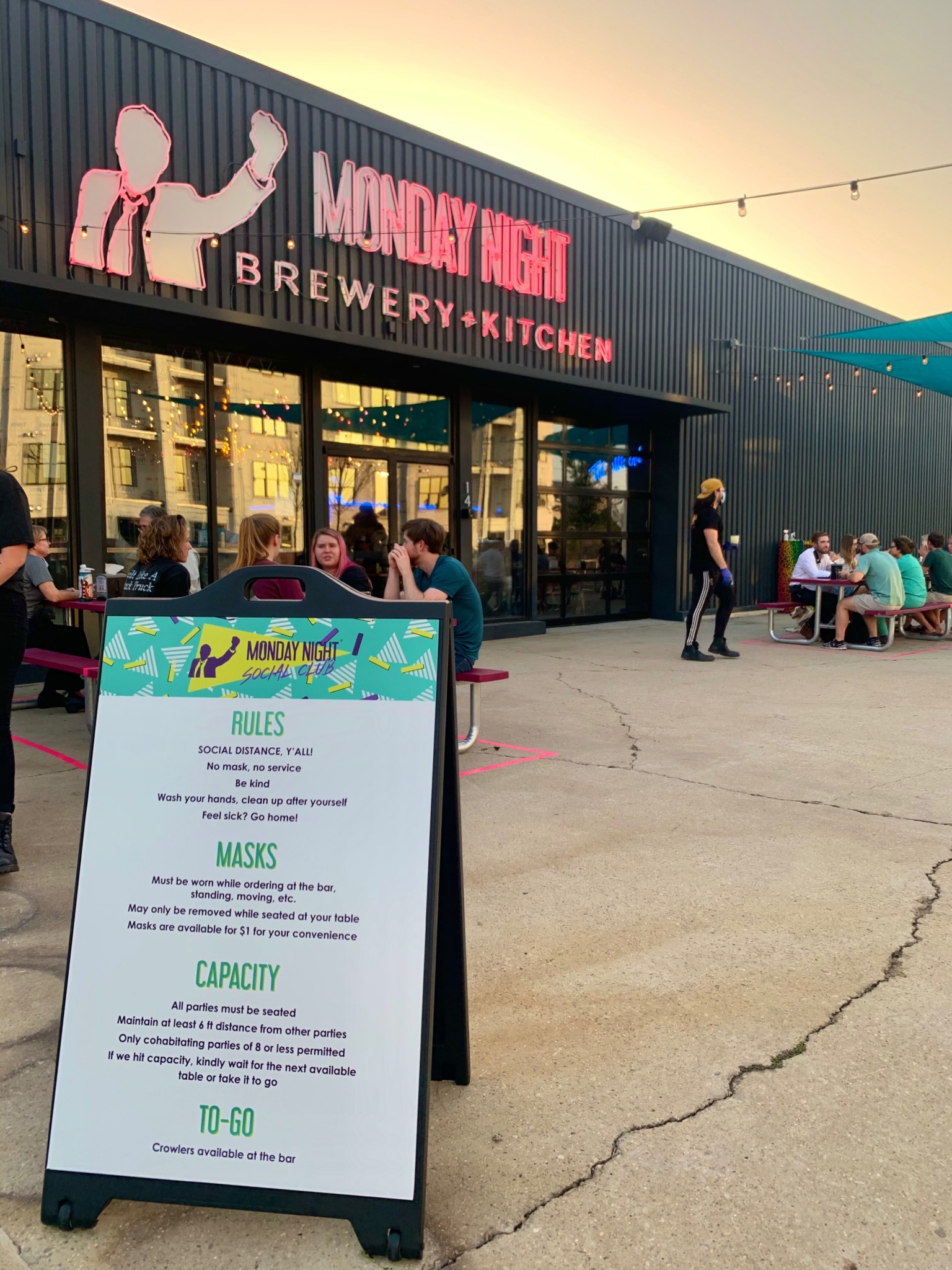 The Denham Building is located at the apex of the bustling Parkside District, the future home of some promising developments such as the new Parkside Master Plan, which includes a new entertainment venue in the Powell Avenue Steam Plant and Urban Supply, a mixed-use hub for fitness, food + entertainment.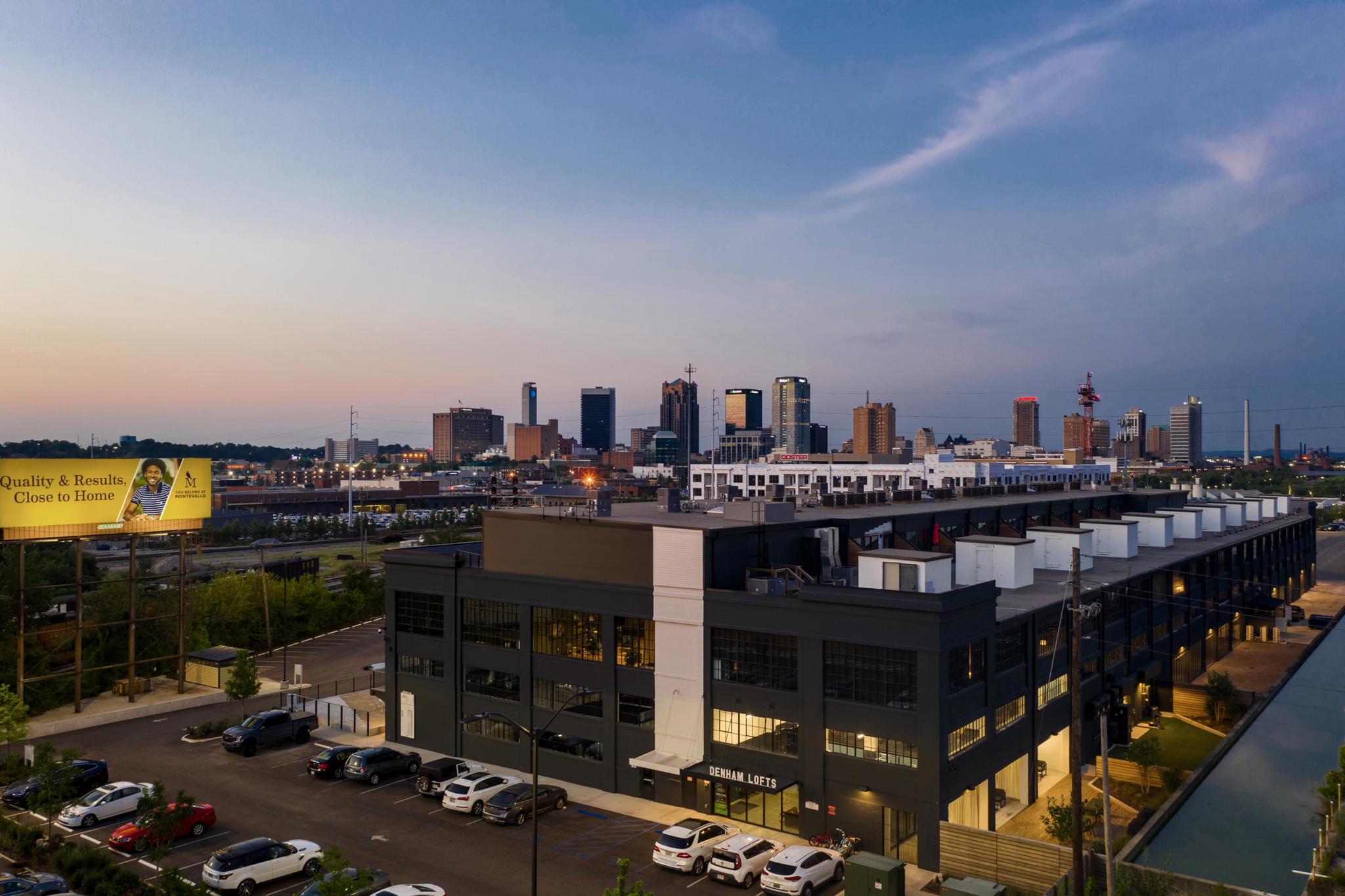 Since the Denham Building is right in the center of one of the busiest districts in Birmingham, we wanted to learn a bit more about what it's like to live in the Denham Building. So we took a trip over there and spoke with two residents (and their puppy)—here's what they had to say.
Meet Louis Matthews and Grant Gaar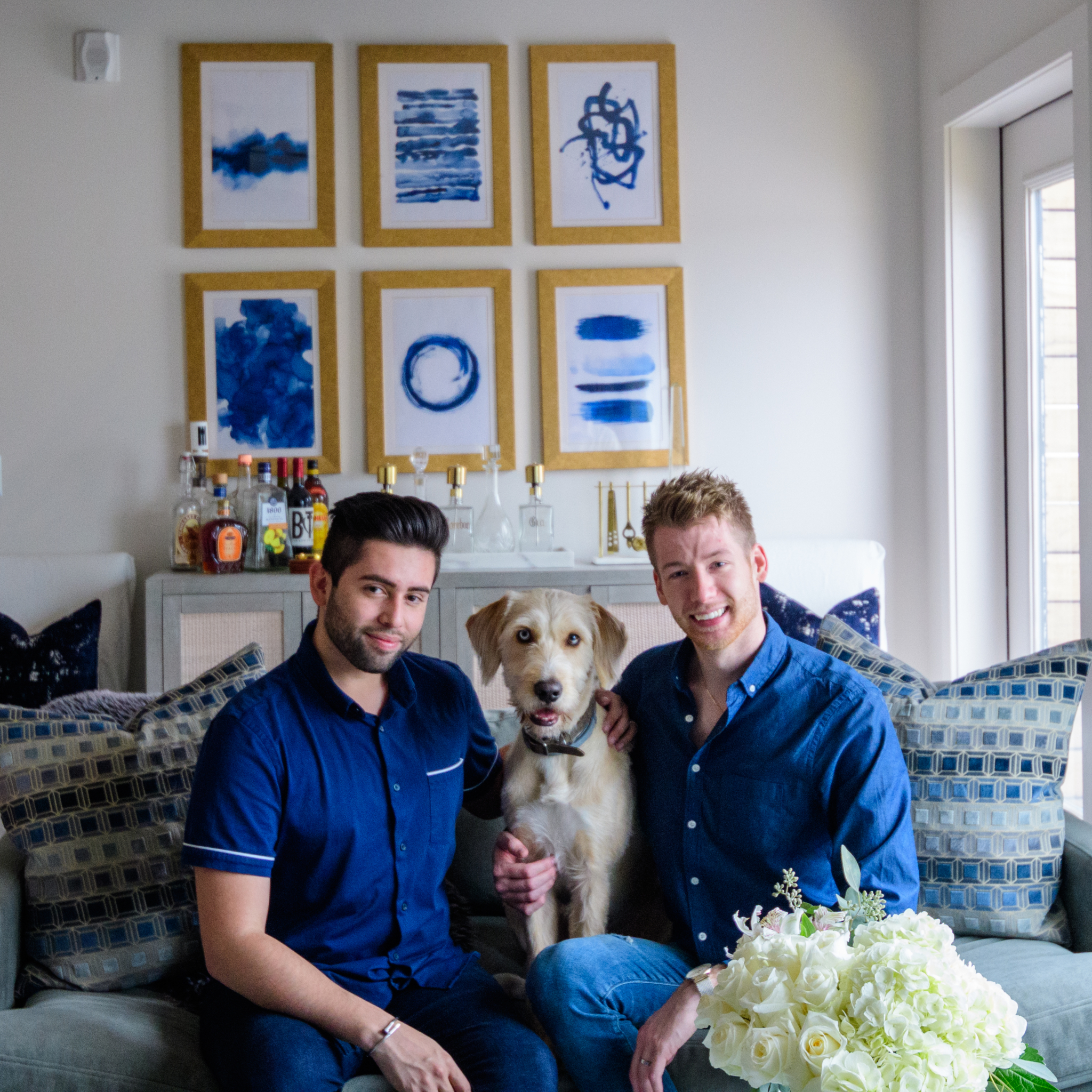 During my visit to the Denham Building, I ran into Louis Matthews who—as it turns out—runs the social media for the Denham Building and serves as the marketing manager for The Summit.
Louis has been living at the Denham Building since February with his boyfriend Grant Gaar, who owns a full-service lifestyle and interior design company called Granthom & Co. You may have noticed a third roommate, their puppy Maverick—who has a full-time job being adorable.
Where are you originally from, and what brought you to The Magic City?
Grant: I'm originally from Mississippi, but moved to Birmingham for a job at Meredith Corporation.
Louis: I moved from Charleston, South Carolina to be here with this guy. I ended up getting a job at The Summit as their marketing manager.
How did you land at the Denham Building?
Louis: At the time, Grant was living in a bungalow-style home in Avondale. Once I moved to Birmingham, we began looking at apartments. We knew we wanted to be close to the action happening within the city. The Denham Building was actually the first apartment we toured, but we wanted to explore our options. We ended up touring 25 different apartments, but we compared each apartment to the Denham Building—and none of them measured up.
What drew you to the Denham Building?
Louis: I love that the Denham Building has history to it—growing up in Charleston, I was surrounded by historic buildings, so that is something I was looking for. Plus, we loved how connected to downtown the apartment is. Being able to take our dog, Maverick to the park on a whim or walking to a local restaurant was incredibly appealing.
Grant: My day-to-day job is intrinsically connected to the kitchen and my passion for food made the kitchen a high priority on our list when searching for a place. I was looking for a spacious kitchen—specifically, I wanted a large island and lots of storage. The Denham Building had both!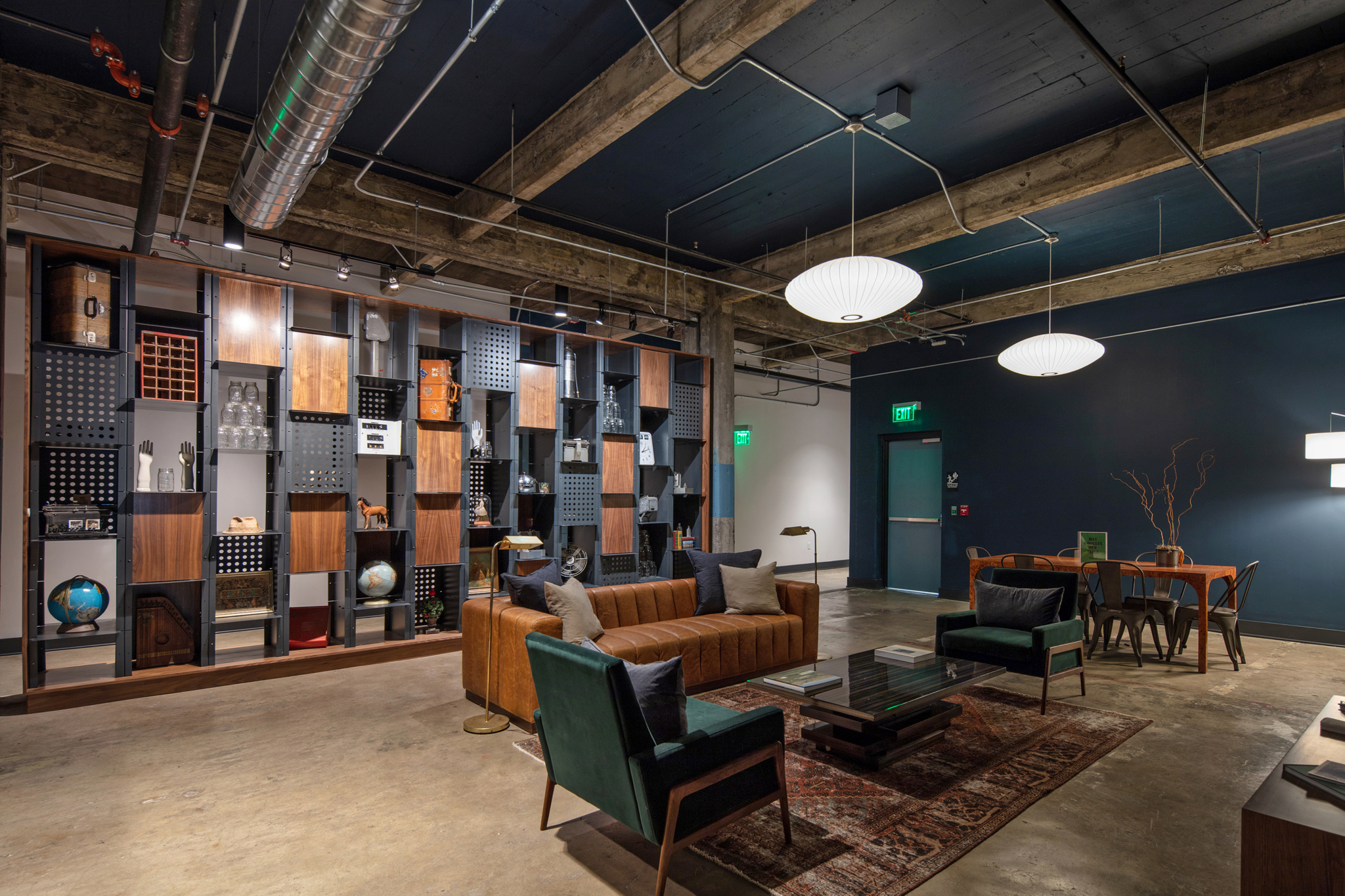 How have you liked The Denham Building? What are your favorite aspects?
Louis: We've loved everything about living at The Denham Building, and we are both excited for all the new developments coming to Parkside. We knew that we'd be in the center of one of Parkside's transformations, and we love seeing new life come to the area. Since I run social media for The Denham Building, Grant and I both get to help plan community events. We are both really creative individuals, so that helps fuel our creative process.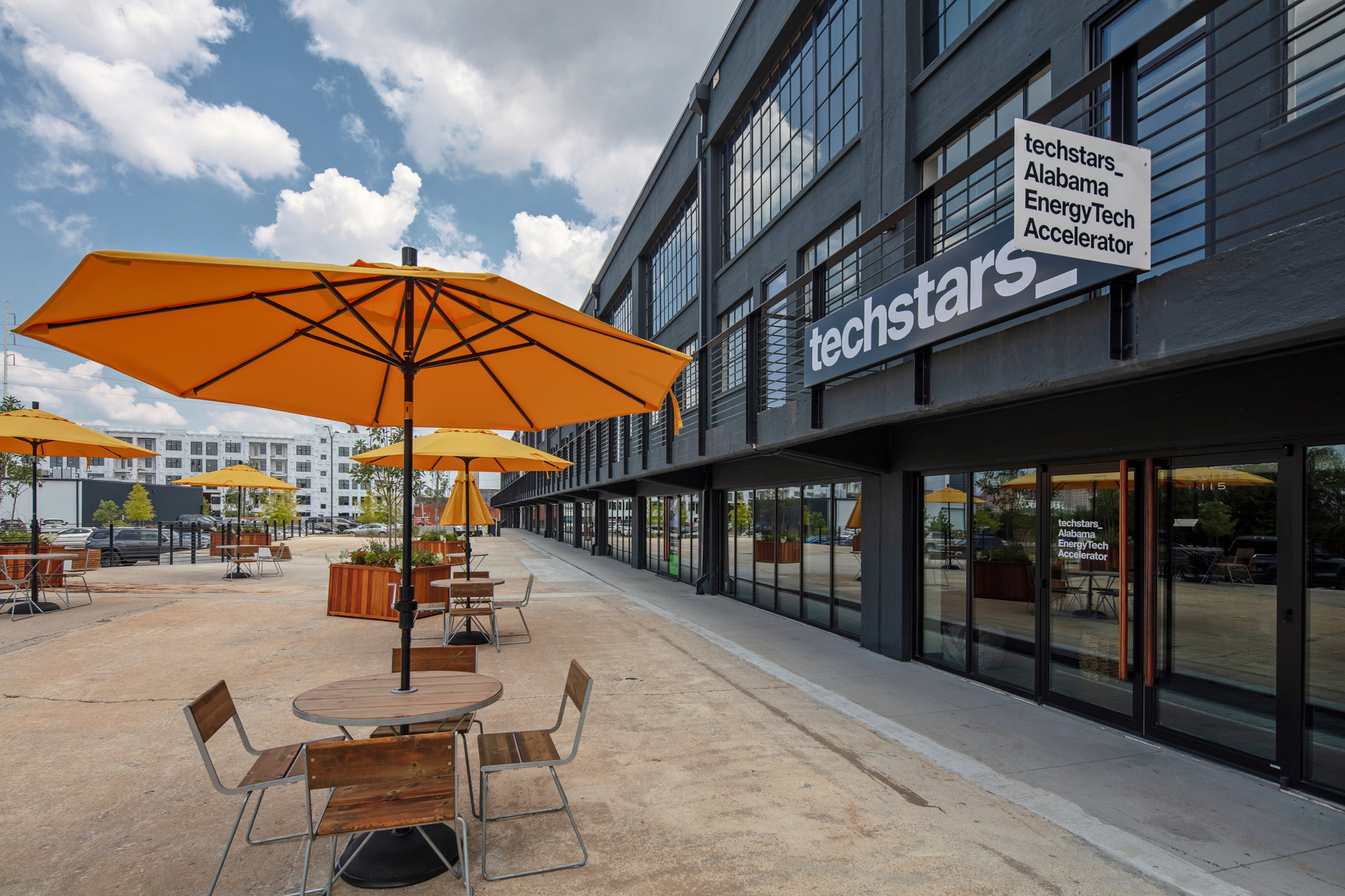 Do you feel connected to the community at The Denham Building?
Louis: Absolutely. We have such an interesting variety of residents here at the Denham Building—doctors and nurses, lawyers, entrepreneurs and young professionals, people from all walks of life. The Denham Building has a very metropolitan feel.
Due to COVID-19, we've had less community events than normal. However, we just had a community event at Monday Night Brewing to celebrate the brewery's opening. The Denham Building paid for everyone's first round, so it was a wonderful opportunity to hang out with the other residents and meet people. We're looking into starting a fitness series, open to both residents and the public, as well as hiring food trucks to come out here for a day. We are excited to see what the future holds!
How do you like your apartment?
Louis: One of the biggest draws to the Denham Building was the unique floor plan we chose. It's a dual floor apartment, with our kitchen and bedroom on the first floor and our living room and patio are on the second. It even has a spiral staircase! We thought it would make a really unique and functional space to entertain guests. And especially as young professionals, it is so handy for Grant and I to be able to spread out and separate our work life from our home life.
Express Your Creativity at The Denham Building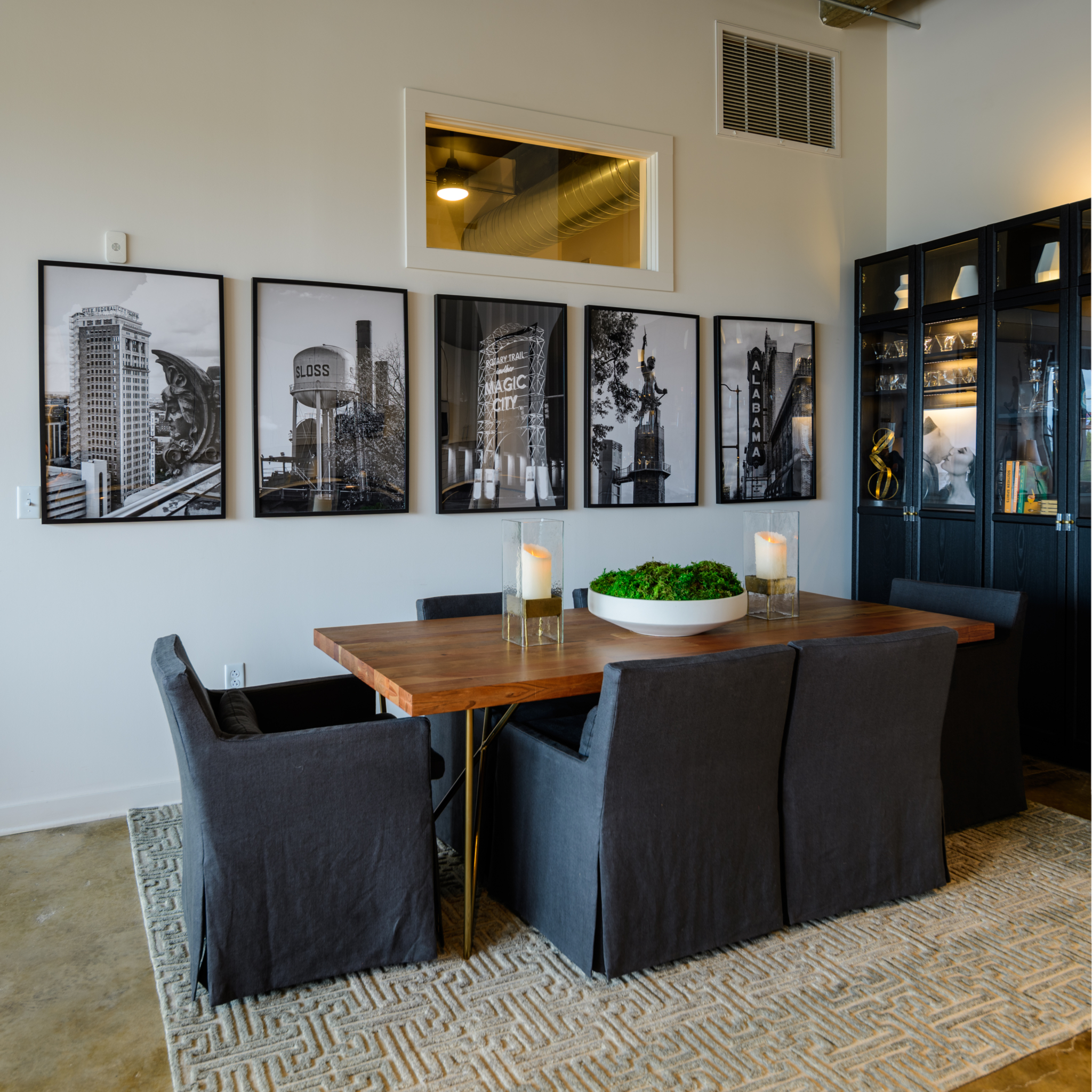 Connect: 205.531.0646 | Website | Facebook | Instagram
To me, one of the coolest aspects of living at the Denham Building is each resident's ability to customize their apartment. And I don't mean just changing the drapes and bringing in furniture. Louis and Grant were able to express their own creativity through the addition of accent walls, unique installations and finishes that matched the theme of their furniture.
If you'd like to learn more about the ways you could express your creativity and flex those interior-design muscles, set up a tour date in The Denham Building today! The Denham Building is currently offering virtual and in-person tours—so sign up on their website to learn more.
How would you make your apartment at The Denham Building unique? Tag us @bhamnow to let us know!