Sponsored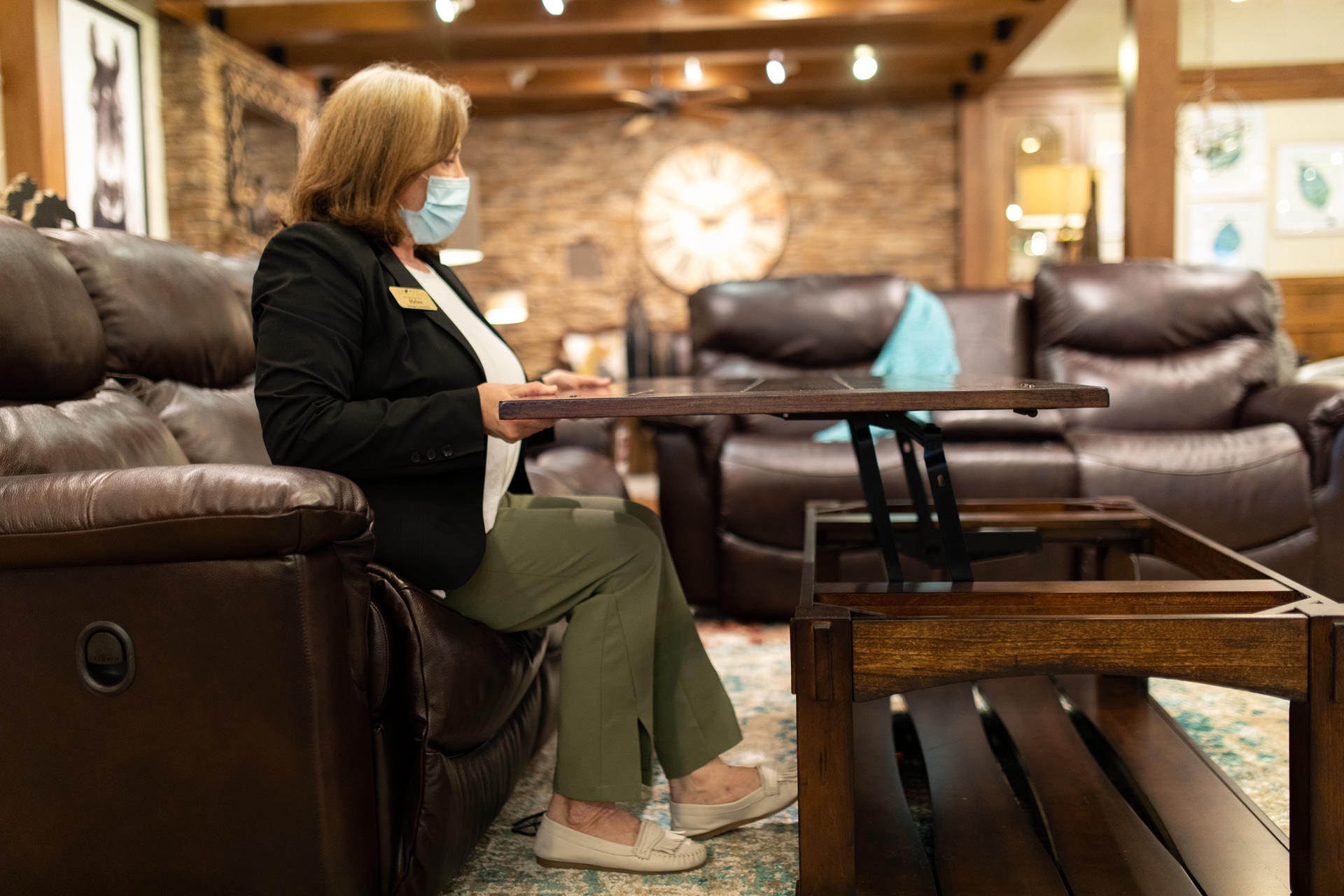 Having comfortable and functional furniture is crucial, now more than ever. Whether you're still working from home or just want to update your space, La-Z-Boy Furniture Galleries of Birmingham is here to help you find the perfect fit. Keep reading for three reasons to check out a local La-Z-Boy showroom for your next furniture purchase.
Functional + comfortable furniture from La-Z-Boy Furniture Galleries
La-Z-Boy's mission is to help you Live Life Comfortably. So, we took a tour around the La-Z-Boy showroom at their Greystone location to find our favorite functional pieces that live up to the La-Z-Boy mission. Here are three reasons we love what we saw:
1. They offer functional, multi-use furniture options.
Before this year, having a coffee table that doubled as a desk was not on my furniture Pinterest board. After seeing this amazing table in their showroom, it's all I can think about. The top lifts up, allowing you to sit comfortably on your sofa and get work done simultaneously. As someone who currently uses a kitchen table as a desk, it's truly a WFH dream.
2. You'll find furniture with style AND storage.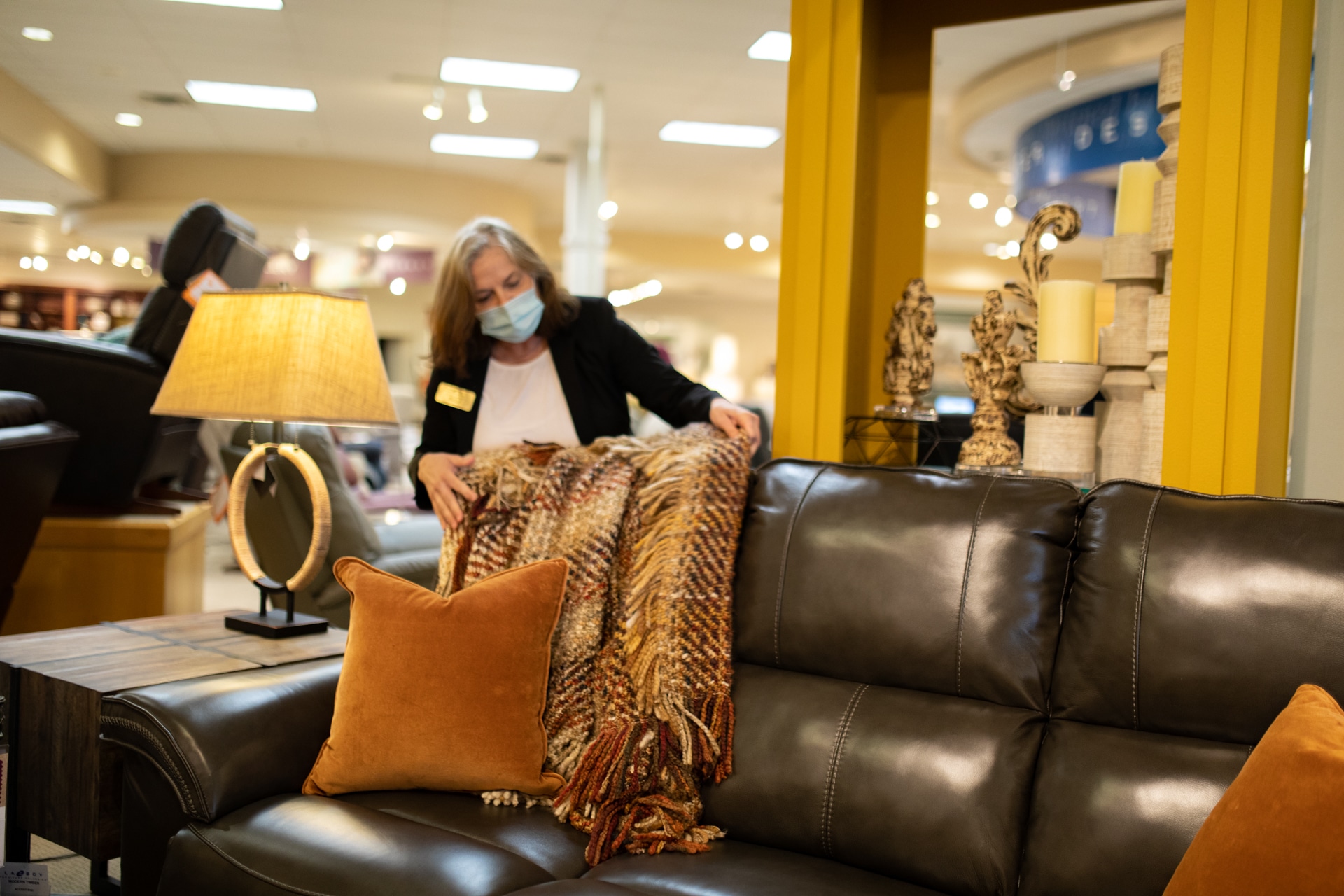 One of my favorite parts of touring the La-Z-Boy showroom was seeing all of the cozy accents and decor options they offer. I'm a sucker for a good throw and comfy pillows on the sofa—especially when they come in these gorgeous fall tones.
But the truth is, you might not want these accents out year-round. The solution? This amazing ottoman with hidden storage. No more throwing your throw pillows on the floor.
3. Their pieces are innovative—made to fit any space and anyone.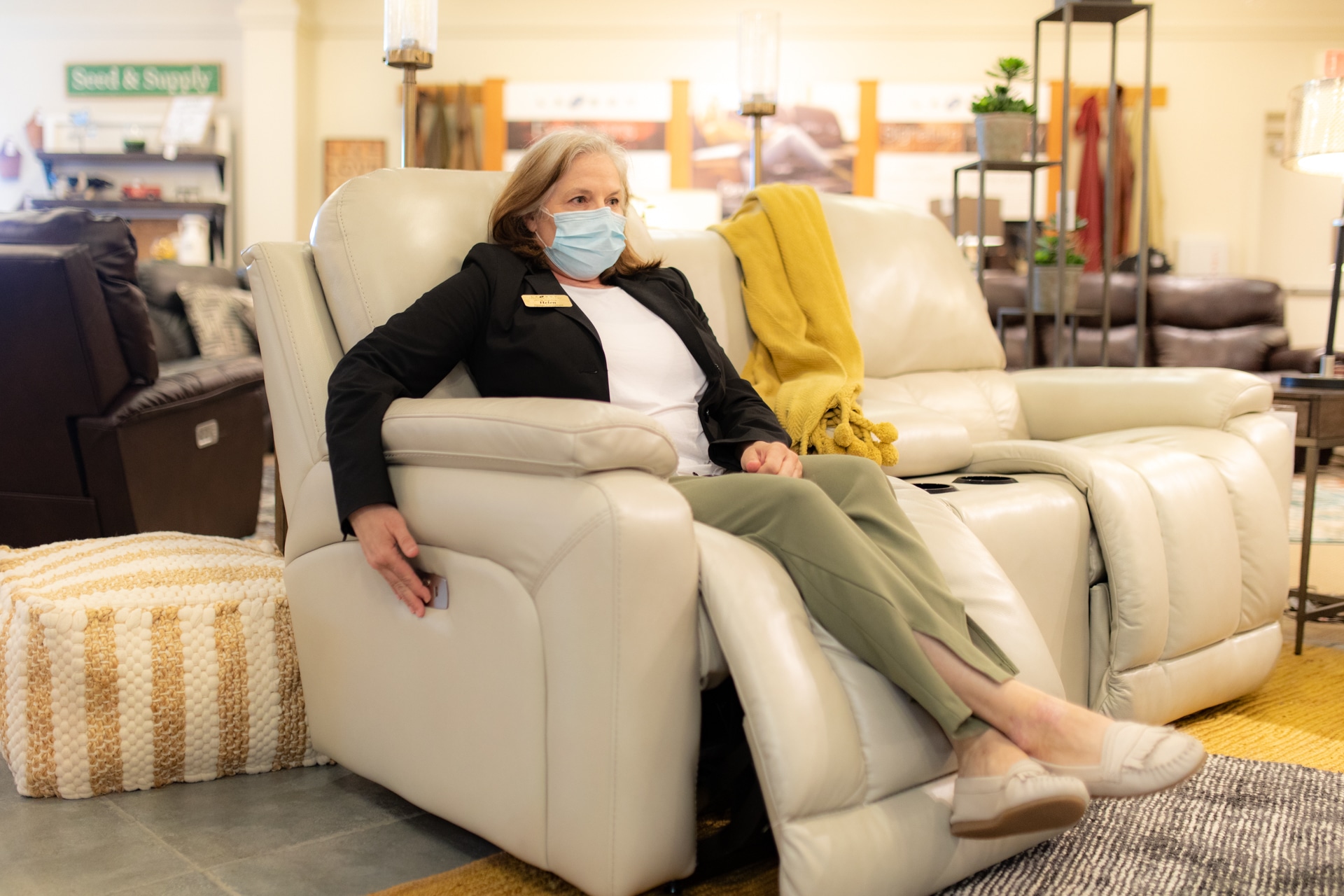 We saw so many innovative pieces during the tour: Recliners with easy access electric controls, remote-controlled mattresses that adjust to your body and recliners with battery packs instead of wall plugs so you don't have to worry about the cord reaching the nearest wall.
These products are built to last with comfort and durability at the forefront of their design. The merging of innovative technology with stylish furniture pieces is a common sight in the La-Z-Boy showroom.
See the showroom for yourself—visit one of their three Birmingham locations.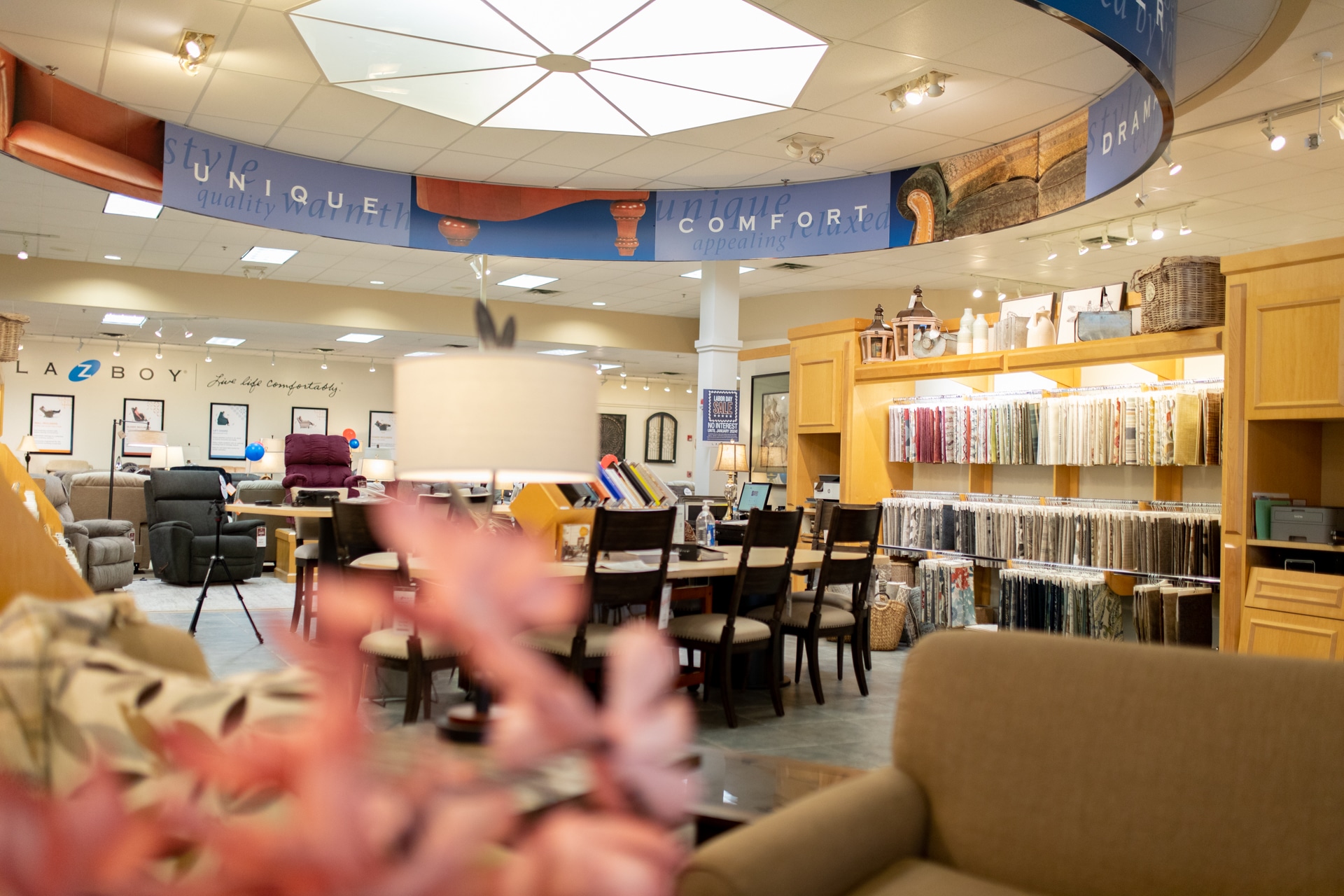 Ready to take the tour yourself? Visit a La-Z-Boy location near you to find your perfect fit:
If you need help finding the perfect piece for your space, consider taking advantage of their FREE Design Services. Read more about their design center here.
Sponsored by: