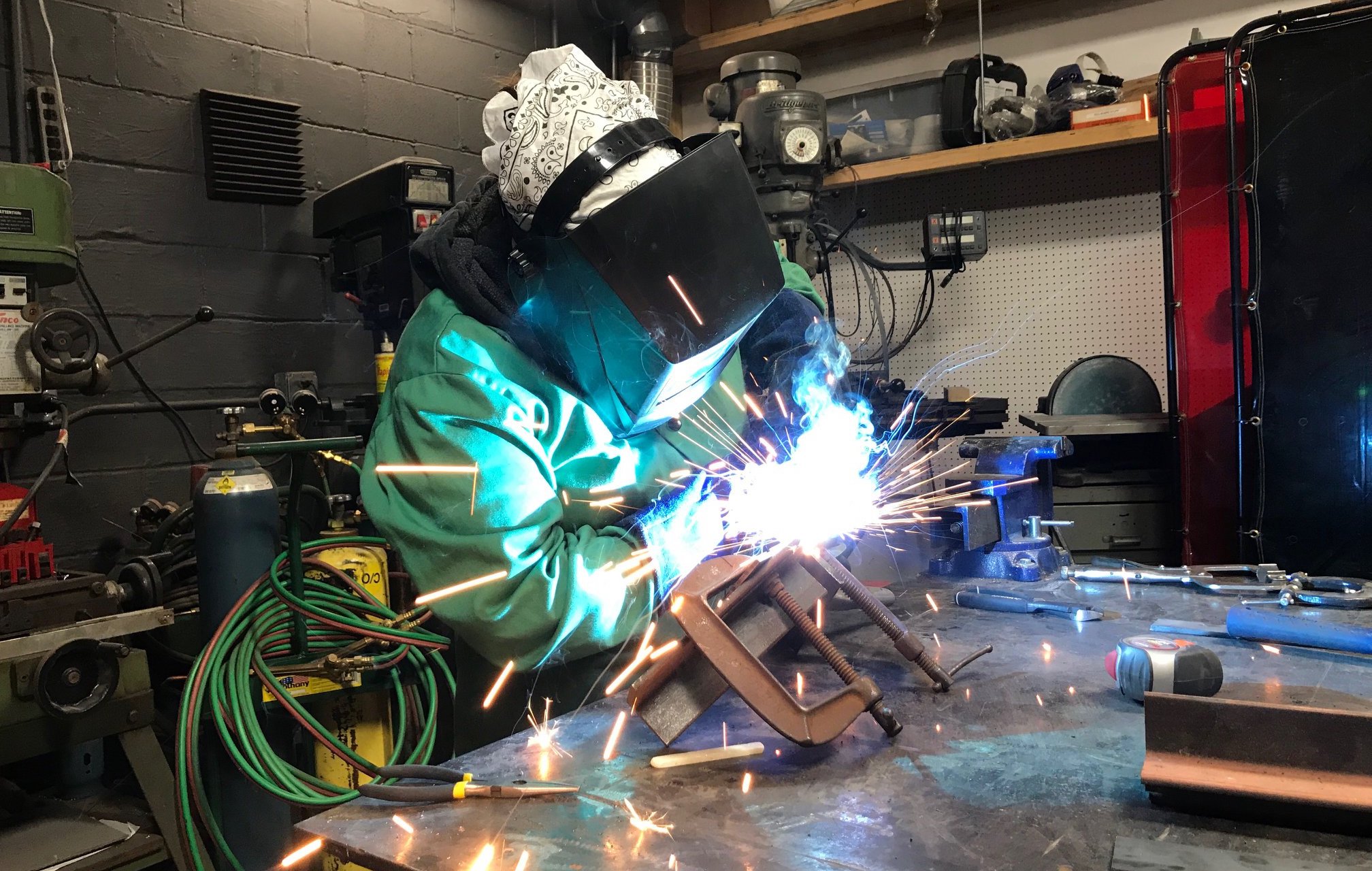 Birmingham's history has deep roots in iron and steel. At its founding in 1871, two rail lines crossed near one of the world's richest deposits of minerals—and thus our Magic City was born. Plenty of Birmingham residents are still working with iron and steel today. You can try it for yourself!
The Spaces
We all know Birmingham loves a good coworking space. Whether you're creating a new tech startup, an online community or hand-made pottery, chances are there's an option that's perfect for you.
"Birmingham is and has always been a city for builders, from steel mills to start-ups. We are as strong as the steel that first built our economy, as we move forward to create better ways to live, work and play for our residents and visitors." 

Mayor Randall L. Woodfin
MAKEbhm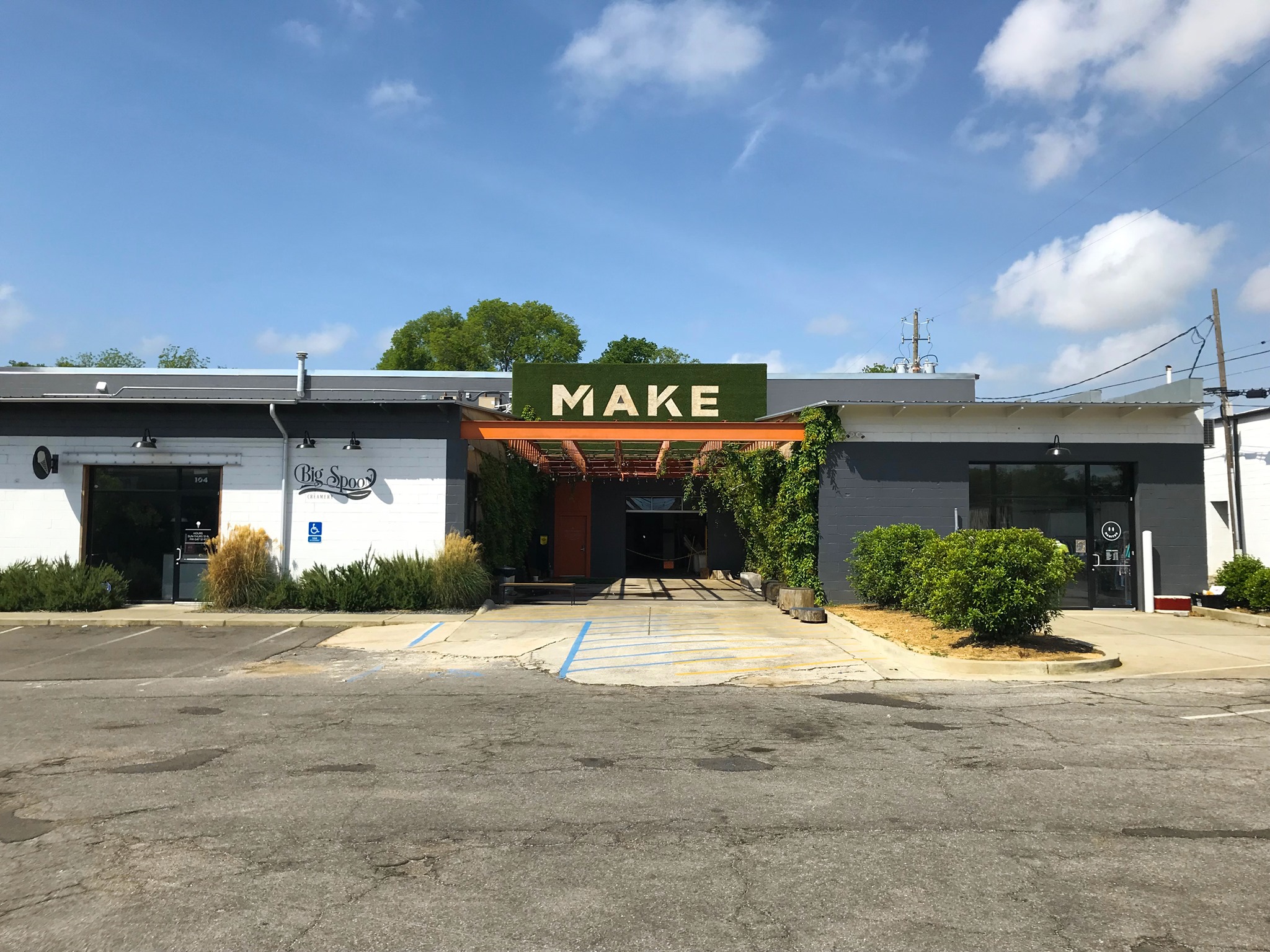 MAKEbhm is located in Avondale, and it's a coworking space for makers and creators. They offer studios for members, coworking areas, class offerings, retail spaces and more.
"Our facility is a gathering place for people who believe that good design, original ideas, and collaboration are the foundation of the creative community."
You can also check out M2, the newest venture of MAKEbhm. M2 is a 70,000 SF Industrial Space redesigned for a mix of workplace uses: Office, Studio, Warehousing, Light Manufacturing and Production.
The Makers
The Magic City is full to the brim of all kinds of creators and creatives. These are just a few people and groups who are working with iron, steel and metals in Birmingham.
The Thomas Project
"Just three miles from downtown Birmingham a portal into another world exists. When you arrive, prepare to be greeted by giant metal dinosaurs, mountains made of gravel and a collection of artists who've found a home under the towering Thomas Coke Works furnaces."

Irene Richardson, Bham Now
Our team went to check out this awesome space. Take a tour with us through the Thomas Project and meet six of the nine artists currently creating there.
Red Mountain Ironworks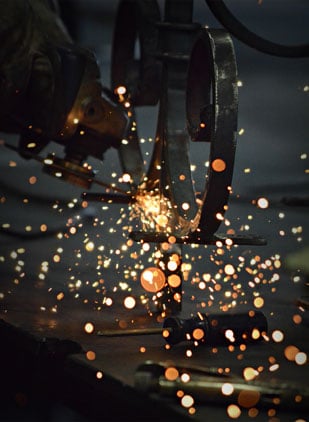 Red Mountain Ironworks is a blacksmith and ornamental iron shop. Their focus is on creating original, inspired and functional pieces for your home or business.
"From design through installation, we can take you through the process of creating a beautiful project in iron, steel, bronze, aluminum, or a variety of other metals.

We want to be involved in those projects that will make your home or workplace special, the projects that make an impact."
Studio 2500
Local artist Willie Williams, Jr. heads up a thriving art studio in North Birmingham. He's worked with all kinds of mediums, but his metal structures are truly something to see.
Learn more about Willie and Studio 2500 here.
How to Learn Ironworking and More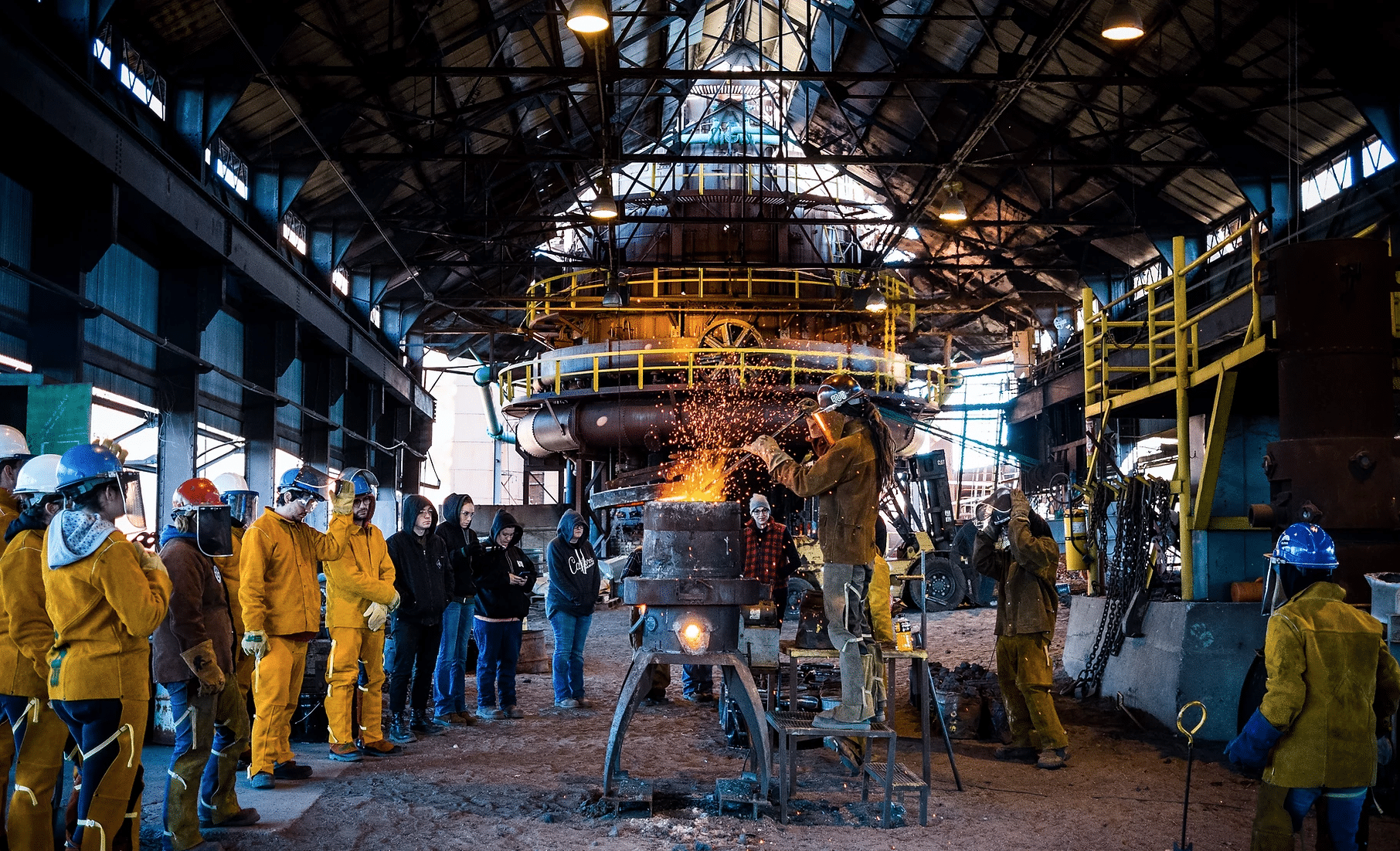 Want to try it out for yourself? Here are a few options:
Sloss Metal Arts
These workshops at Sloss Furnaces will introduce you to the basic processes involved in blacksmithing, tapers, scrolls, twists and forge welding. Learn more + sign up here.
Beginner Blacksmithing | Price: $250
Intermediate Blacksmithing | Price: $250
Open Studio | Price: $75 per day
Student Rates | 1/2 off all workshops
They also have welding and casting workshops.
MAKEbhm
The metal studio offers several introductory classes where you can learn how to make everything from sculptures to paperweights and more. Every student that takes a class leaves with their own work. Sign up here.
Intro to Gas Welding | Price: $90
Metalcraft Basics | Price: $90
Project-Based Metalcraft | Price: $140
Wood + Metal Table | Price: $325
Want to keep up with your Magic City, from cool new projects to the lastest food trucks? Sign up for our newsletter and get it all sent straight to your inbox for free.