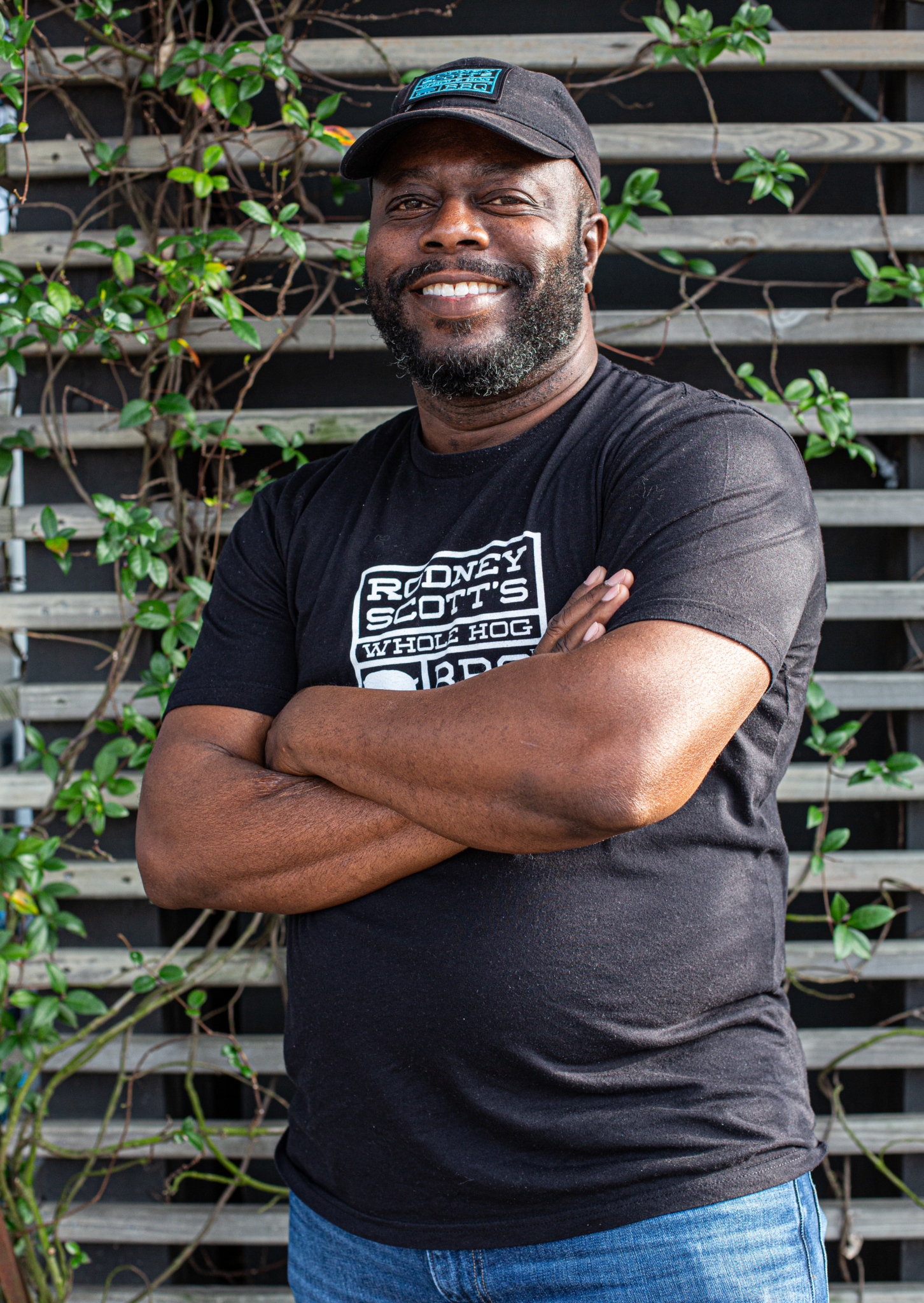 If you love Rodney Scott's BBQ and Netflix, get ready for a good time. On September 2, Rodney Scott of Rodney Scott's BBQ will be featured on the newest season of the Netflix series Chef's Table.
The Pitmaster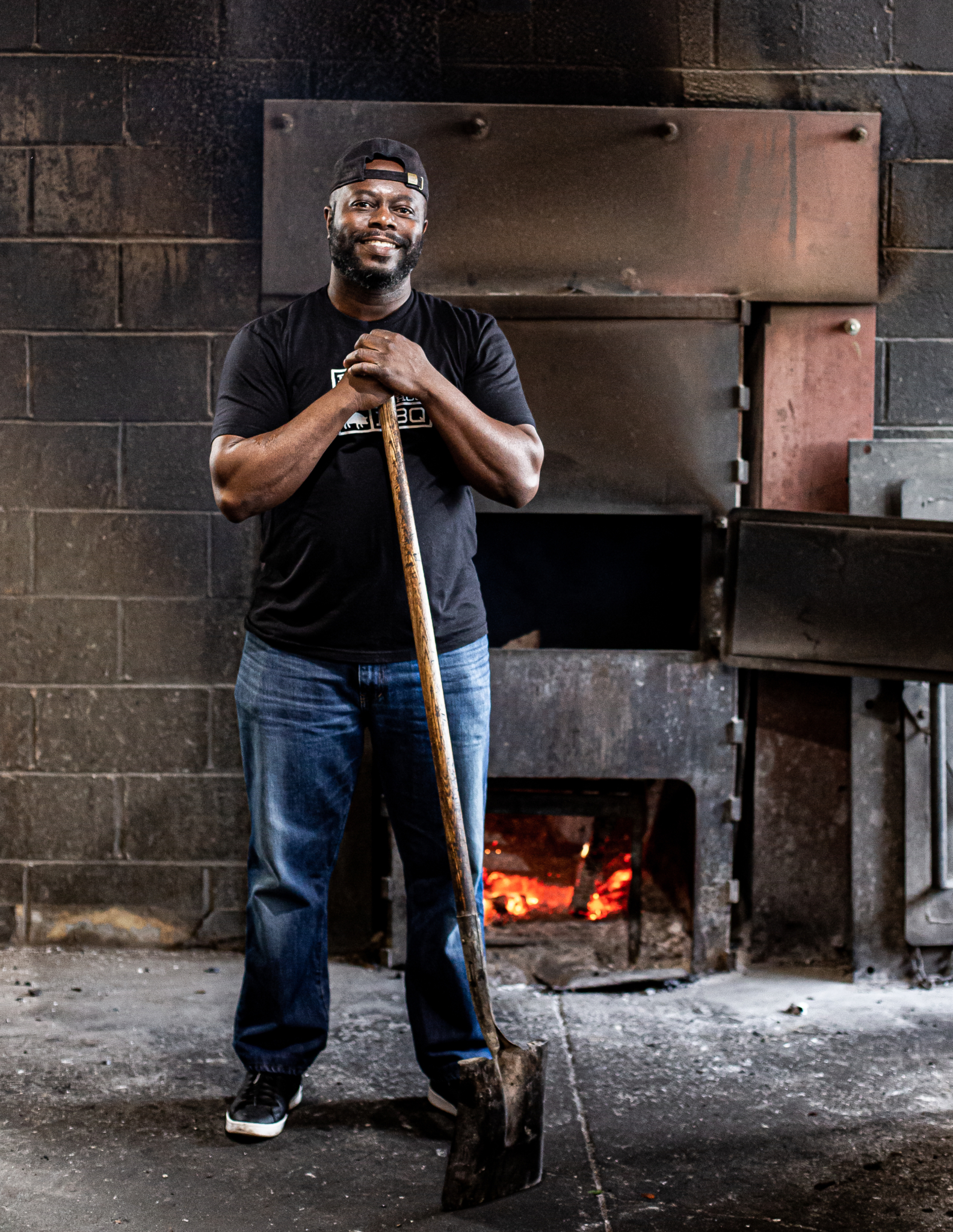 Rodney Scott first stepped up to the barbecue pit at the age of 11 helping his family at Scott's Variety Store + Bar-B-Q in Hemingway, South Carolina. Here he honed his skills cooking whole hog barbecue. 
In 2017, Scott opened Rodney Scott's BBQ in Charleston, SC, followed with a second location in Birmingham, AL in 2019. 
Awards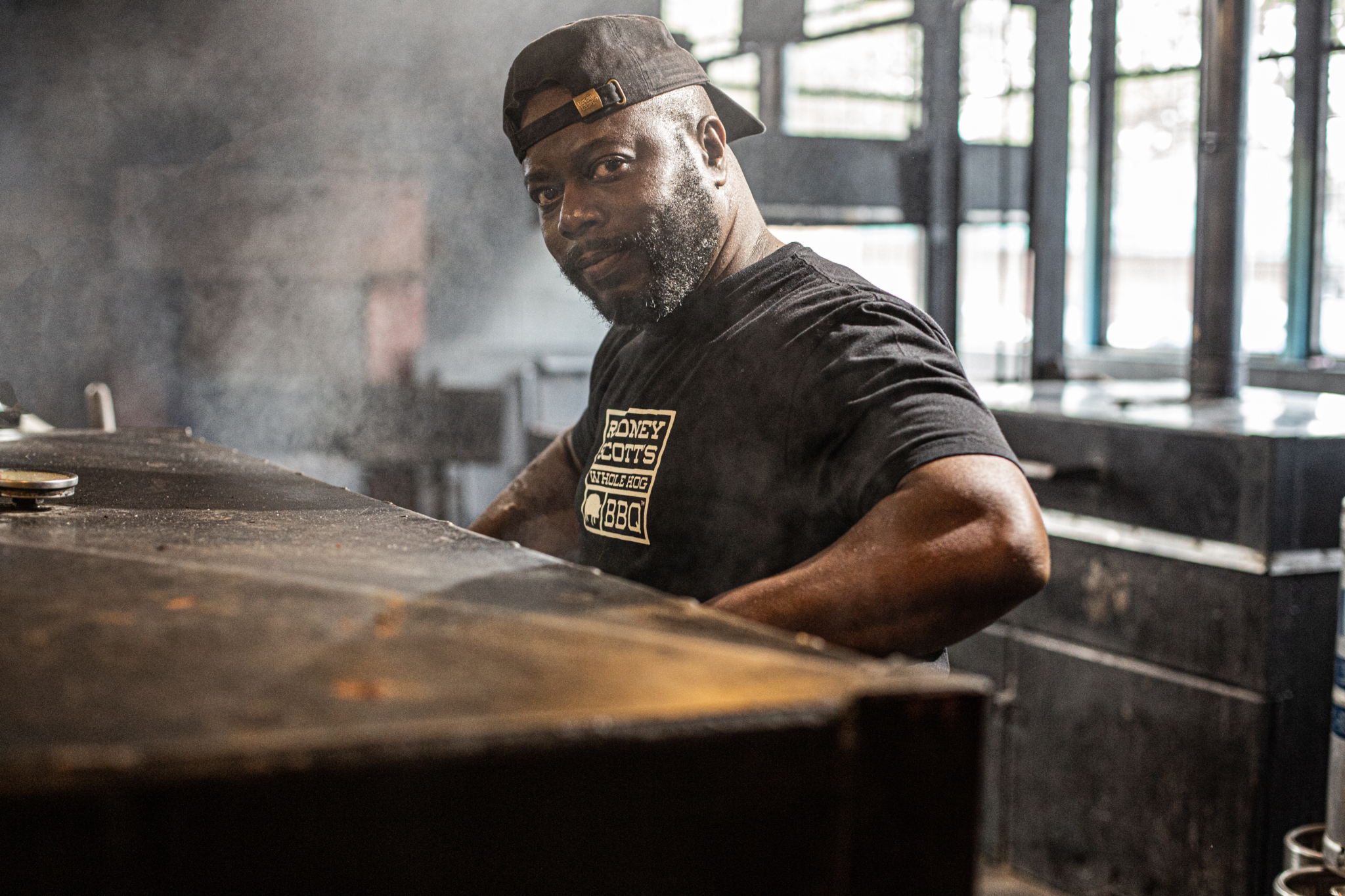 It's not just locals who love Rodney Scott's barbecue—food critics do too. Just look at some of the awards he's won:
2017: named one of the 50 Best New Restaurants by Bon Appetit.
2018: named Best Chef: Southeast by the James Beard Foundation Awards.
Chef's Table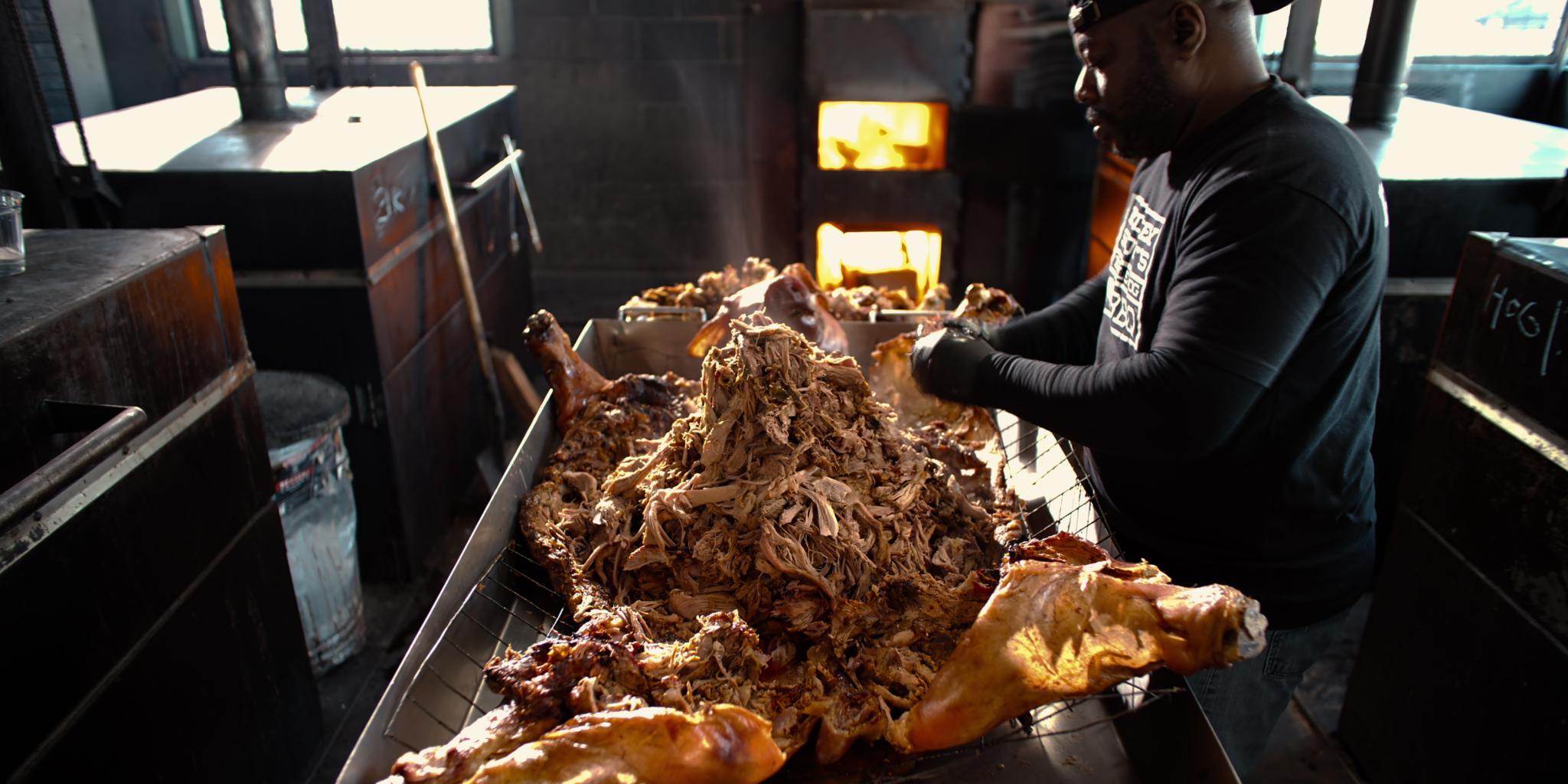 If you haven't seen the Netflix series Chef's Table, you're in for a treat. The critically-acclaimed, Emmy-nominated show first debuted in 2015 and features culinary stars around the world who are redefining food with innovative dishes and tantalizing desserts.
The newest season, which premier's globally on Netflix on September 2, takes you into the smoky, juicy world of barbecue with four episodes—each highlighting an expert chef or pitmaster from across the globe. Scott appears in episode three.
During the episode, you'll learn of the whole hog barbecue tradition in the South and venture into Scott's life growing up in a small town, learning the art of cooking amazing barbecue and becoming the renowned pitmaster he is today.
"When someone from Chef's Table contacted me about potentially being featured I was shocked and excited. I love the show and was kind of surprised because they usually feature chefs in very high-end restaurants. The kind of cooking I do—whole hog barbecue—is a very specific technique, and I've had accomplished chefs come to my barbecue pits and hang out with me for days to learn how I do it. They are totally lost in the pits the same way I am when I go to their high-end kitchens. We have a mutual respect for the art of cooking and appreciate that there are many ways to be "a chef".

Being featured on Chef's Table is a way to shed light on a traditional way of cooking that not many people know how to do. Hopefully it will not only encourage folks to experience it personally at Rodney Scott's BBQ but will elevate barbecue—literally a global cuisine—to a new level."

Rodney Scott, Founder, Chef & Pitmaster, Rodney Scott's BBQ
Check out the trailer to the newest season.
The Rodney Scott Difference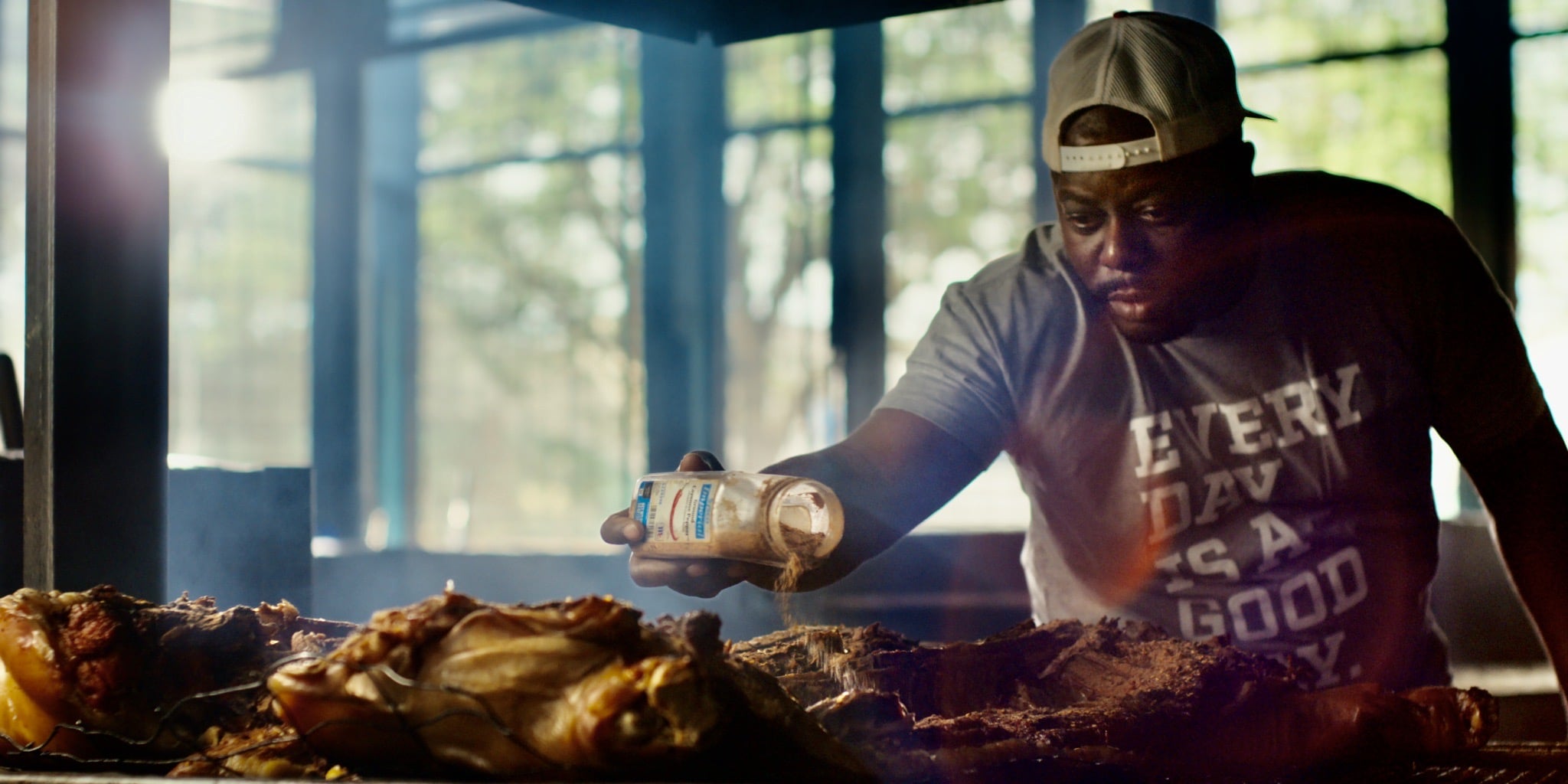 The South is no stranger to incredible barbecue. There is a different spot on practically every corner, after all. So, what makes Rodney Scott's barbecue stand out? Most would agree it's all about the sauce, which is South Caroline-style vinegar-based.
Here's what's on the menu:
Ribs
Pork, chicken and turkey
Classic sides like collard greens, coleslaw + banana pudding
Where to get Rodney Scott's BBQ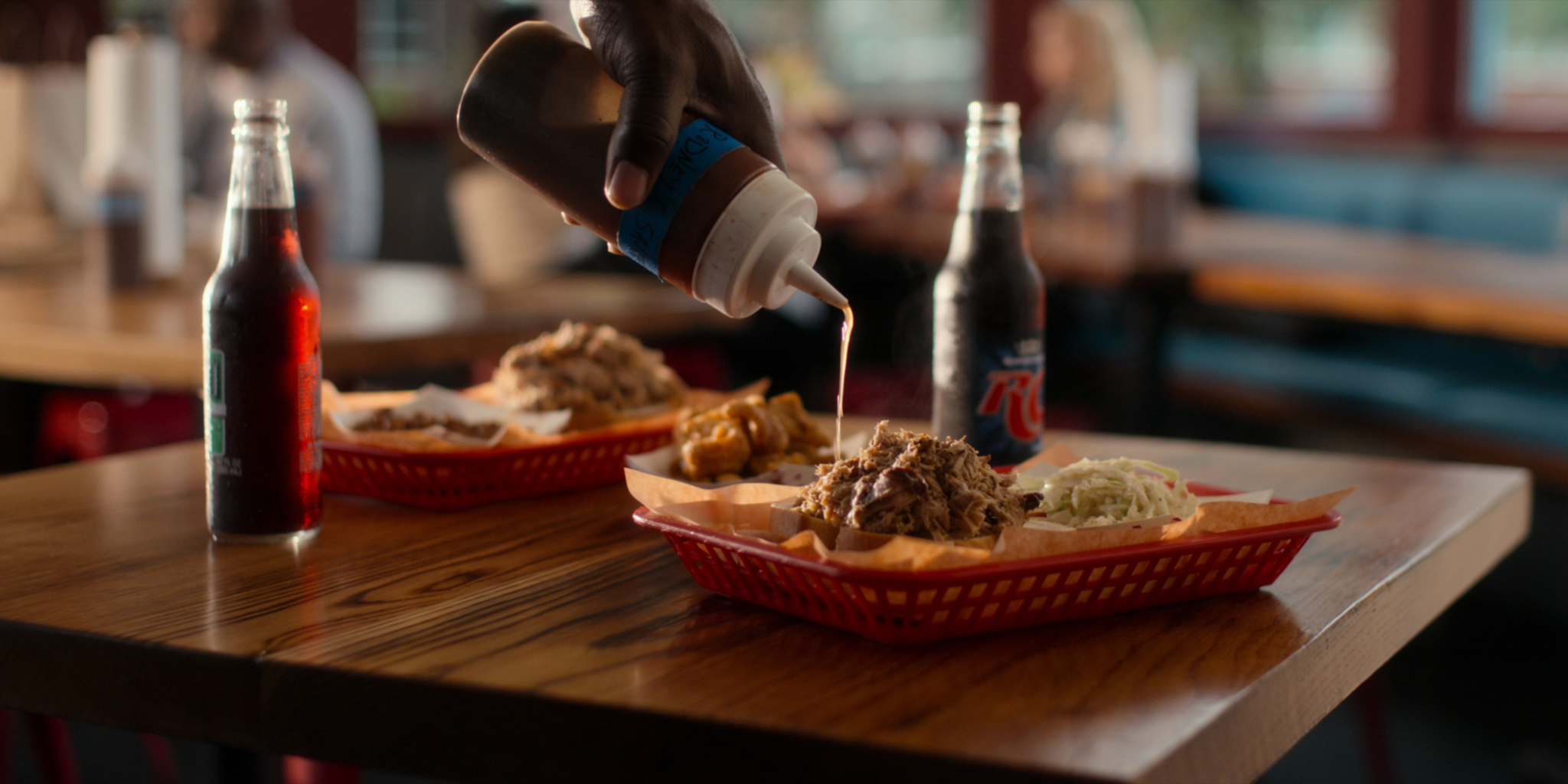 The Rodney Scott name continues to grow as more restaurants open. Currently, Birmingham has one location with another to open nearby in Trussville in 2021. 
Open Now: 3719 3rd Ave S, Birmingham, AL 35222
Coming Soon: 314 Main St., Trussville, AL 35173
Will you tune in to Chef's Table with Rodney Scott on September 2? Let us know on social at @BhamNow on Facebook and Instagram, or @Now_Bham on Twitter.