We've rounded up seven restaurants around the greater Birmingham area that will delight the eyes and wow the senses. From succulent sushi rolls to soothing ramen, your cravings start now.
1. Bamboo on 2nd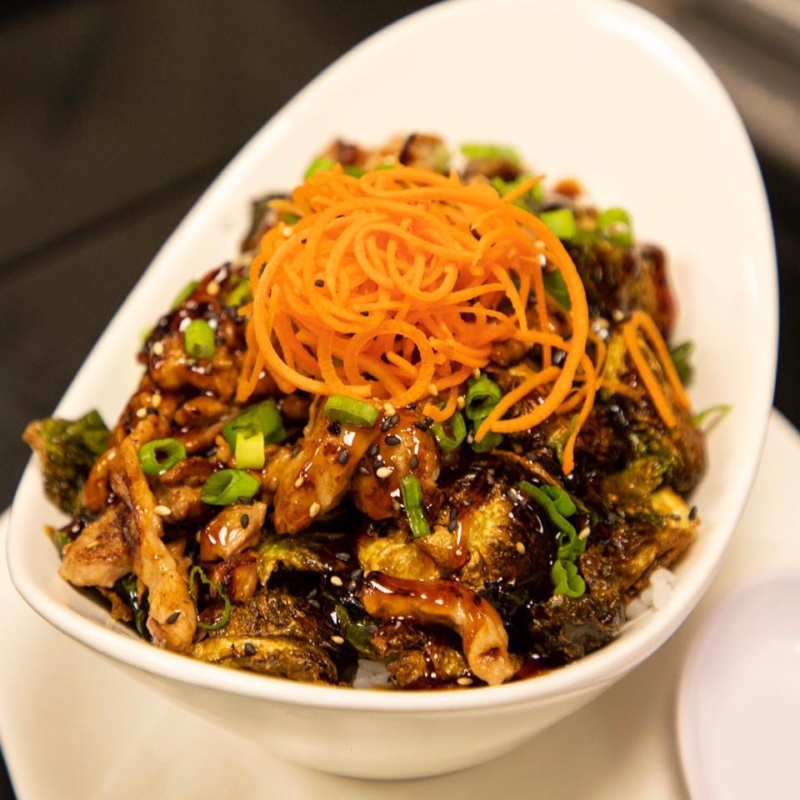 Located in Birmingham's Loft District, Bamboo on 2nd offers an exciting and affordable dining experience. Enjoy a variety of Pan-Asian choices like sushi rolls, noodle bowls and small plates.
Must-try menu items:
Godzilla Sushi Roll: shrimp tempura, spicy tuna + cucumber topped with tuna, eel sauce + spicy Godzilla aioli. Price – $15
Spicy Steak Salad: grilled beef, romaine lettuce, mint, onion, tomato, cilantro, scallions, cucumbers + house citrus dressing. Price – $14
Dine-in or grab your favorite Japanese-inspired dish curbside Monday-Saturday, 5-8:30PM. Ask them about their half-priced bottles of wine.
Address: 2212 2nd Ave N, Birmingham, AL 35203
Contact: 205.703.0551 | Website | Facebook | Instagram | Twitter
Menu
2. Ikko Japanese Ramen and Sushi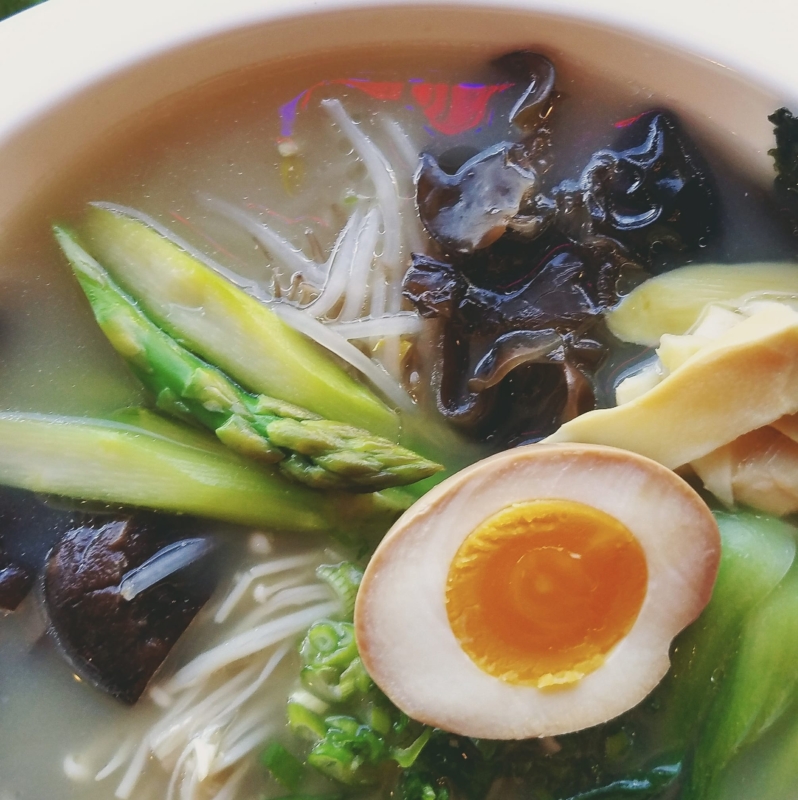 For some of the best ramen and sushi in Birmingham, IKKO Japanese Ramen and Sushi is a top choice.
Must-try menu items:
Rainbow Roll: California roll topped with assorted fish. Price – $10.95
Tonkotsu Ramen: Chashu, tomago, green onions + naruto fish cake. Price – $10.95
You can create your own Poke, too. Consider the Tummy Crabby made with avocado, romaine lettuce, cucumber, red onion, seaweed salad, tobiko + spicy aioli sauce. Price – $8.95
For takeout, order online via their website. Sign up for special deals while you're there.
Address: 1909 11th Ave S #2603, Birmingham, AL 35205
Contact: 205.203.4833 | Website | Facebook
Menu
3. Jinsei Sushi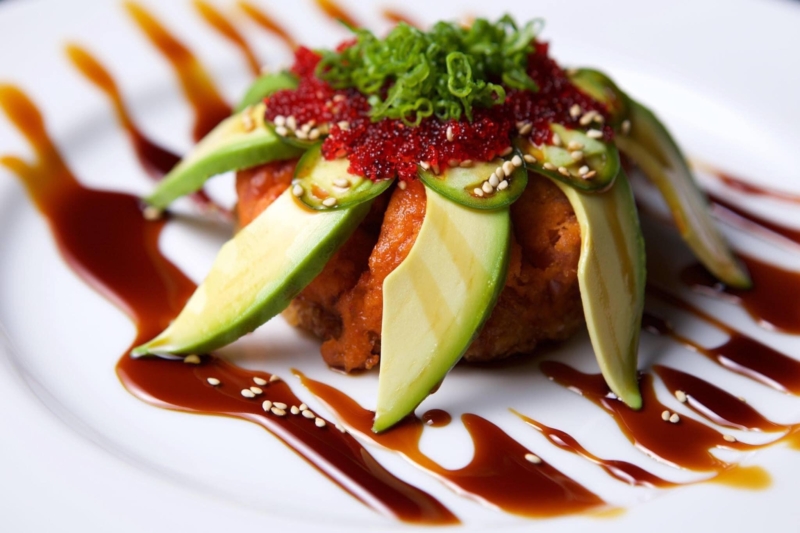 Craving succulent sushi and mind-blowing hot and cold Japanese dishes? Jinsei Sushi will hit the spot.
Must-try menu items:
Green beans: choose between tempura fried or grilled. Price – $6
Suteki: smoked salmon, avocado, cream cheese, honey crisp apple, squid ink Tobiko + soy-minis. Price – $14
Tochiru Buns: Kobe flank steak, iceberg lettuce, mayo, caramelize onions + served with crispy lotus root. Price – $15
Address: 1830 29th Ave S, Birmingham, AL 35209
Contact: 205.802.1440 | Website | Facebook | Instagram
Menu
4. Konomi Japanese Steak and Sushi Bar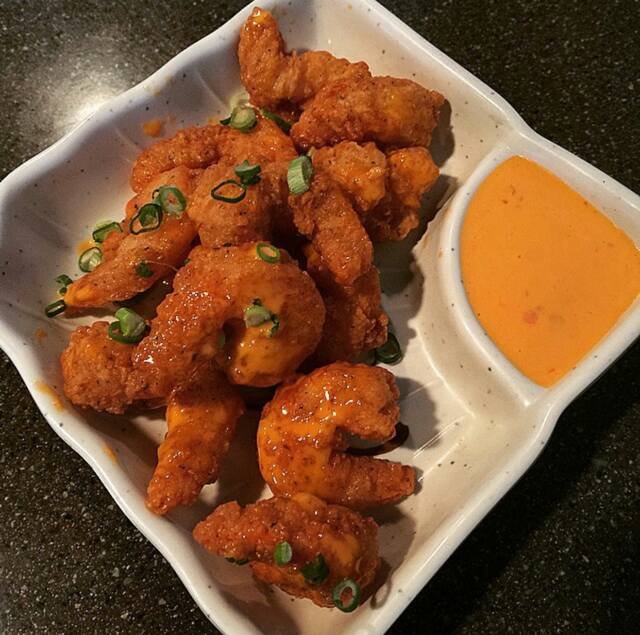 Simple and contemporary is the name of the game at Konomi Japanese Steak and Sushi Bar. On the menu you'll find a variety of sushi, hot entrees and cocktails. The special part of this restaurant is its hibachi grill. So if you decide to dine in, snag a seat at the grill for delicious eats and a fun show.
Must-try menu items:
Sushi Appetizer: 6 pieces of nigiri (tuna, fresh salmon, red snapper, crab stick, mackerel + squid). Price – $5.25
Tuna Crunch Roll: Snow crab, cucumber, shrimp tempura topped with spicy tuna crunch, eel sauce + spicy mayo. Price – $13.50
Volcano Roll: Avocado, crab + cucumber topped with spicy crab, shrimp, scallops, salmon, eel sauce, spicy mayo, sriracha + crunchy mayo. Price – $14.95
Address: 5870 Trussville Crossing Blvd, Suite 122, Birmingham, AL 35235
Hours: Lunch (Daily), 11AM-2PM | Dinner (Friday-Saturday), 4:-9:30PM | Dinner (Sunday-Thursday), 4:30-8:30PM
Contact: 205.661.1821 | Website | Facebook
Menu
5. Maki Fresh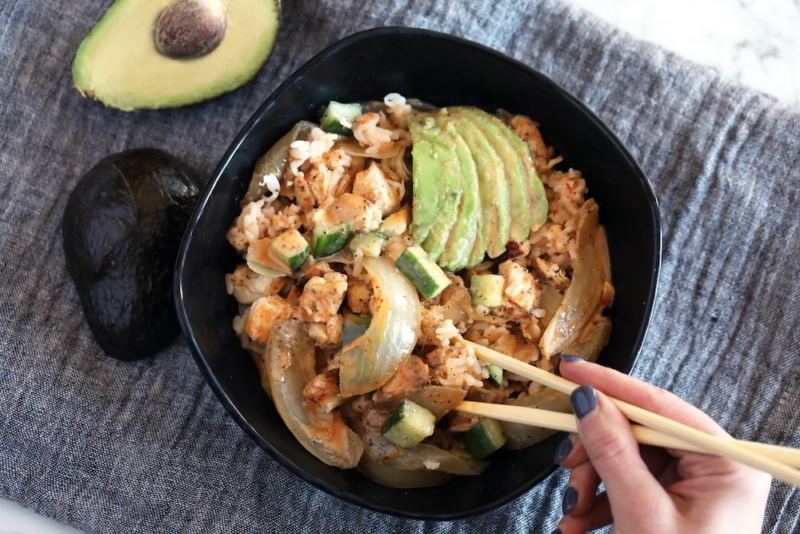 For Japanese-inspired bowls, rolls and burgers, Maki Fresh is a must.
Must-try menu items:
Crab Wontons: Crab, cream cheese + shaved Brussels served with sweet + sour sauce. Price – $4.99
Steak Wrap: naan bread, hibachi steak, aioli, grilled mushrooms, grilled onions, house-made pickles + lettuce tossed in sesame ginger. Price – $9.99
Blossom Sushi Roll: salmon, cream cheese, apple + avocado. Gluten free. Price – $8.45
Family meals and kids meals are also available.
Address: 2800 Cahaba Village Plaza, Birmingham, AL 35243
Hours: Daily, 11AM-8PM
Contact: 205.970.3242 | Website | Facebook | Instagram
Menu
6. Samurai Japan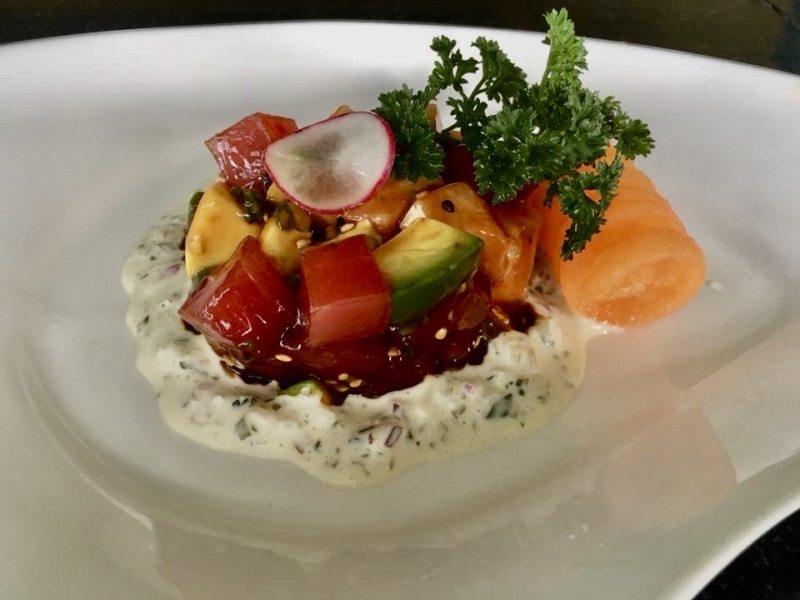 The first thing you'll discover when ordering from Samurai Japanese Steak House is it's huge menu with never-ending choices.
Must-try menu items:
Samurai Salad: crab meat, shrimp, mango + avocado with special salad dressing. Price – $10
Yellowtail Jalapeño: sliced yellowtail + jalapeño, topped with yuzu sauce. Price – $11
Avocado Bomb: spicy tuna, snow crab, avocado + deep fried with chef's special sauce. Price – $11
You can also choose between a teriyaki, tempura or cats dinner—each served with white rice and your choice of salad or soup.
Save room for dessert! Order the tempura ice cream or tempura cheese cake.
Address: 700 Montgomery Hwy, Vestavia Hills, AL 35216
Hours: Daily, 4-9PM
Contact: 205.978.7775 | Website | Facebook
Menu
7. Shu Shop
Where do the cool peeps grab Japanese food in Birmingham? At Shu Shop. This hip spot offers a tasty menu filled with Japanese ramen noodles and toppings, snacks and small plates.
One of the coolest parts about Shu Shop is that it sells specialty items for your pantry so you can stay home and cook like the true chef you are—or wish you were! Items range from Wasabi remoulade to Katsuo salt and Kombu brown butter. I can almost smell that can't-be-beat home-cooking now.
Wanna know the best part of ordering takeout from Shu Shop? You can get Saki to go. Well sign me up! Order curbside pickup here.
Must-try menu items:
Tonkotsu Ramen: pork bone broth topped with chaser pork, kikurage mushrooms, boy choy, green onion + nori. Price – $14
Veggie Gyoza: vegan dumplings served with miso dipping sauce. Price – $7
Hot + Sour Brussel Sprouts: served with tangy, spicy sauce. Price – $6
Address: 1820 3rd Ave N, Birmingham, AL 35203
Hours: Monday-Saturday, 5-9PM
Contact: 205.291.6660 | Website | Instagram
Menu
What's your favorite Japanese restaurant and dish in Birmingham? Let us know what you're craving on social at @BhamNow on Facebook and Instagram, or @Now_Bham on Twitter.