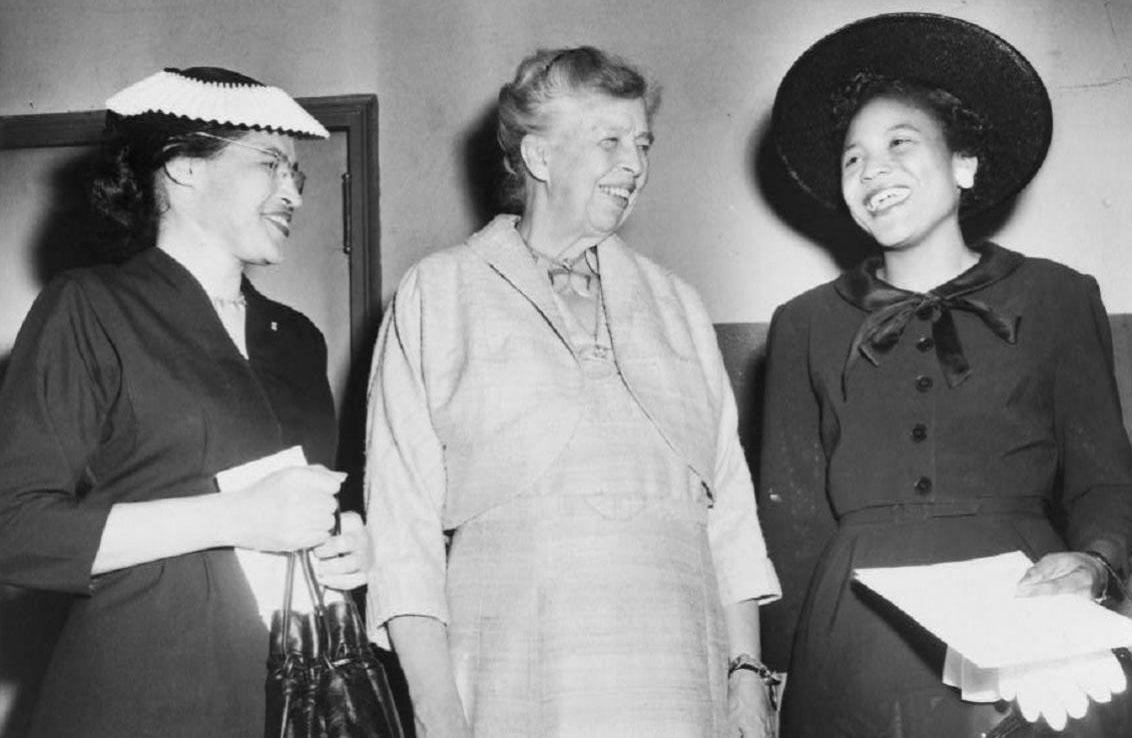 The bravery of two Miles College alumnae changed the course of history—Autherine Lucy Foster and Pollie Anne Myers are heroines who helped break down the barrier of segregation.
This Wednesday, August 29, Miles College will honor Autherine Lucy Foster '52, an alumna and the first Black student to enroll and attend the University of Alabama, with an honorary degree of Doctor of Humane Letters.
A pair of trailblazers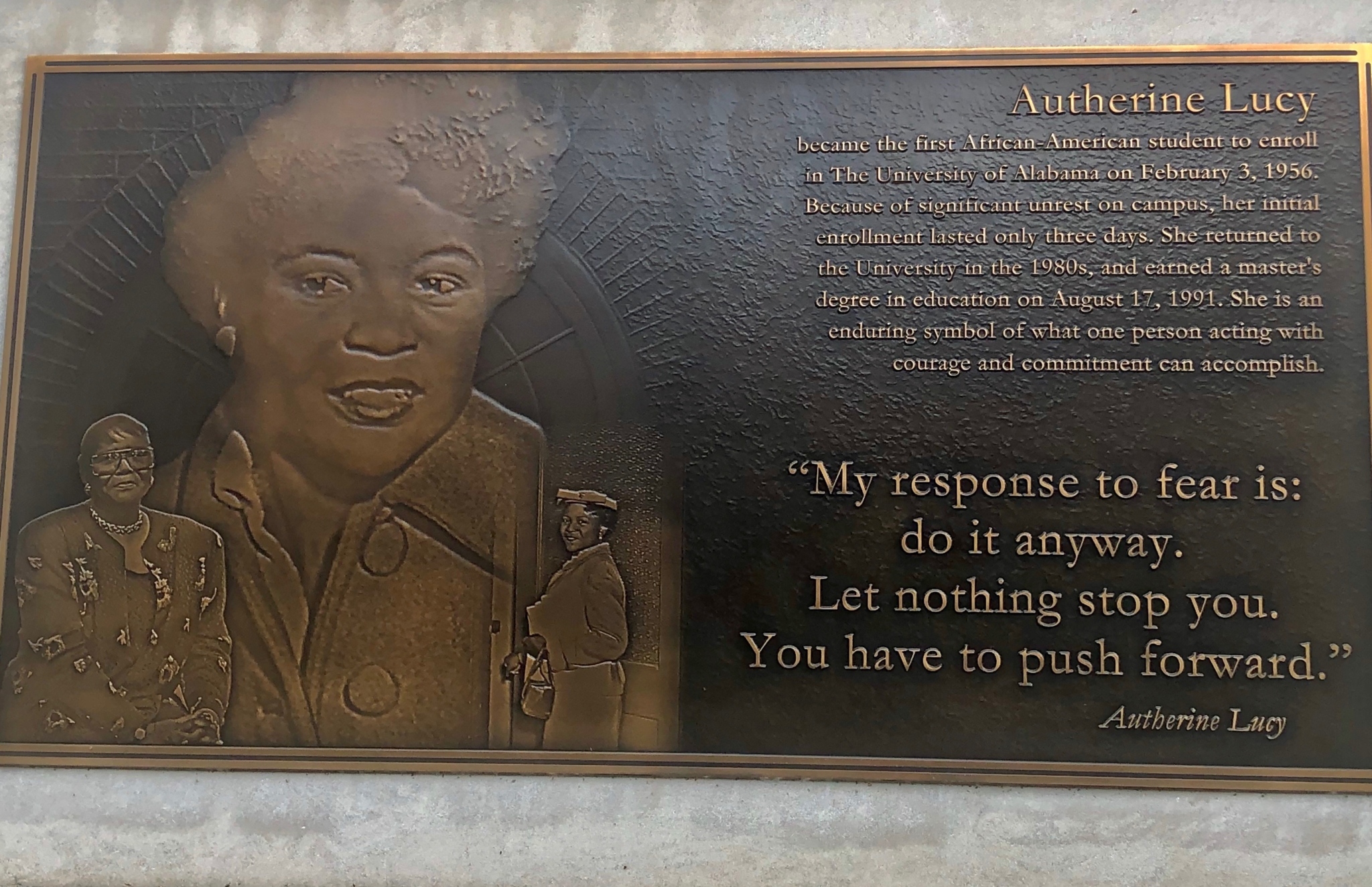 Autherine Lucy Foster and Pollie Anne Myers met at Miles College and upon graduating together, Pollie offered up an unheard-of idea—graduate school at the University of Alabama. A normal progression for many upon completing undergrad, this decision would change the course of history not only for the all-white University, but it would set an example for the world.
The heroism can't be accurately portrayed in a few bullet points, but just take a look at the timeline of how events progressed after the two sent inquiry letters to the university on September 4, 1952, according to the Encylopedia of Alabama and the Smithsonian:
September 4, 1952: Autherine and Pollie sent inquiry letters to the university.
September 13: Less than two weeks later, they each received a letter welcoming them to Alabama.
September 19: The pair submitted applications, where their race was stated.
September 20: The Dean of Admissions told the women a mistake had been made and the pair was turned away.
But, the story didn't end with the act of racism
Despite being rejected based solely on their race, Autherine and Pollie forged on with the help of notable leaders in the Civil Rights Movement. Birmingham's Arthur Shores and Thurgood Marshall launched an eventual three-year battle on behalf of the pair. Here's what happened next:
Autherine walks alone
After battling for the length of time it takes to receive a traditional degree, the time had finally come. However, before she could begin school, Pollie was expelled for violating the university's moral codes—she was pregnant and unwed at the time she applied. Whatever lied on the other side of campus Autherine would face by herself.
What followed is nothing short of a nightmare. Autherine was tortured on campus—denied on-campus housing, abused by students, mobbed with rotten eggs and all of the other things you read about in history class—except the words on your page were a reality for Autherine.
Monday, February 6: These events took place after Autherine was on campus for only two days. After the attacks, the university voted to have her expelled, supposedly for her own protection.
Two days led to years for Vivian Malone, James Hood and thousands to follow
Four years of intense fighting only to result in two days on campus left Autherine defeated. But the battle for equality carried onward and because of Autherine's bravery, seven years later, Vivian Malone and James Hood became the first Black students to enroll and become full-time students at Alabama.
Honoring Autherine's legacy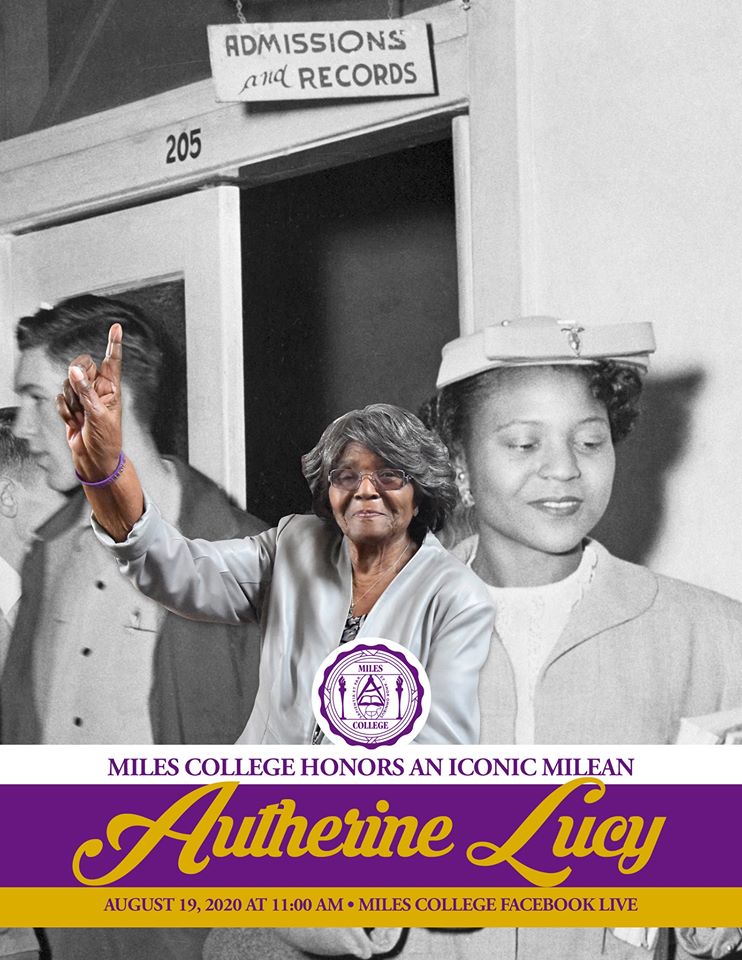 Autherine's journey with the University of Alabama continued. Thirty-two years passed and finally, the expulsion was reversed and she was welcomed back. In 1992, Autherine walked across the stage that once rejected her, earning a master's degree in elementary education.
Last year, 2019, Autherine also received a Doctor of Humane Letters from Alabama. As reported by APR, before receiving the honor Autherine looked at the crowd and noted smiling faces, "instead of frowning and displeased at my being here."
Miles College is honoring her courage and sense of justice with an honorary doctorate. It's more than fitting, considering this is the institution where she received her undergrad education and met the person who would walk through this fight with her.
"It is with great honor that we award Mrs. Foster with an honorary degree from the same college she graduated decades ago."

We recognize and embrace the significant contribution she has made in America's history, and we believe she embodies the true spirit of a Milean. In honoring her with this degree, we are expressing our appreciation, and we are sending a message to our student body that following one's dreams, against all odds, leads to great things," said Knight.

Bobbie Knight, President of Miles College
How has Autherine Lucy Foster impacted you? Share your thoughts with us on social at @BhamNow on Facebook and Instagram, or @Now_Bham on Twitter.