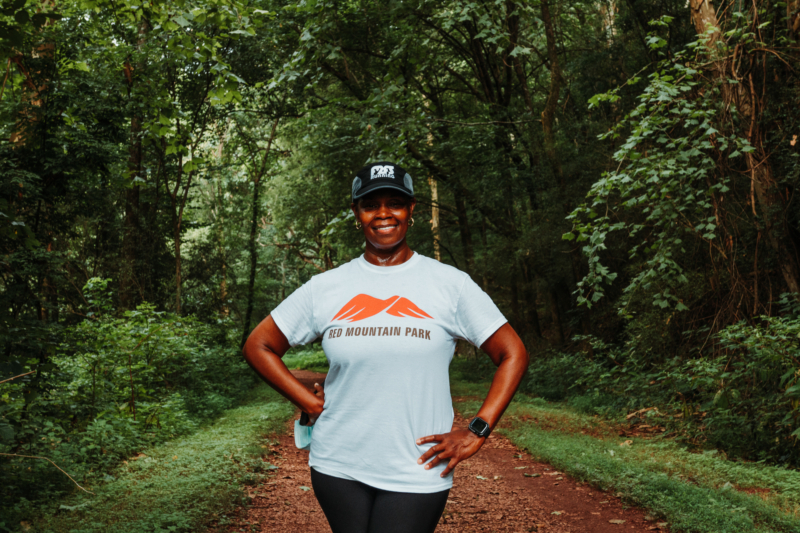 Sometimes the best walk in the woods is retracing the steps that were taken by people who simply got up early every morning and walked to work.
That's what men, young and old did from the Wenonah Community, on the backside of Red Mountain Park when they mined the Wenonah and Ishkooda mines for 108 years.
They simply walked to work.
Once they got there, over the course of a century, they mined and pulled 305 million tons of iron ore out of the ground, building a nation, and a city called Birmingham.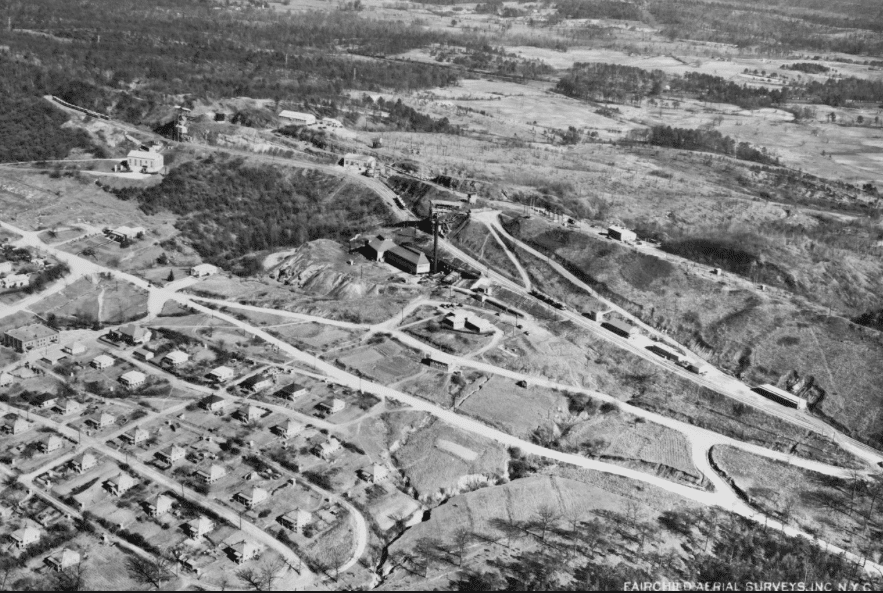 More Than Mountain Biking and a Dog Park
Jerri Haslem, Red Mountain Park's director of community engagement cares deeply about her community, healthy living and nature. 
When I first met her, I naively expected to walk on a trail and talk about all the ways park visitors use the 1500 acre nature preserve – mountain biking, trail running, playing with their dogs at Remy Park, ziplining and much more.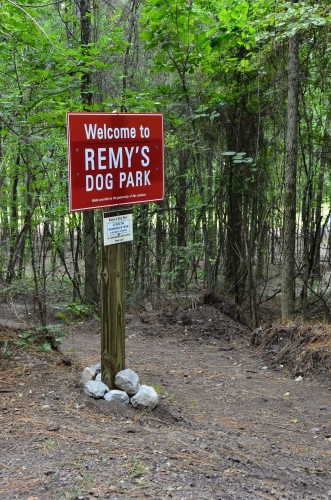 That was not on Jerri's agenda.
Instead of meeting at Red Mountain Park's popular Lakeshore entrance, we met at the new Wenonah Entrance at 2019 Venice Road – 35211, which is adjacent to the Wenonah Community.
The gateway opened less than a year ago, thanks to the city of Birmingham.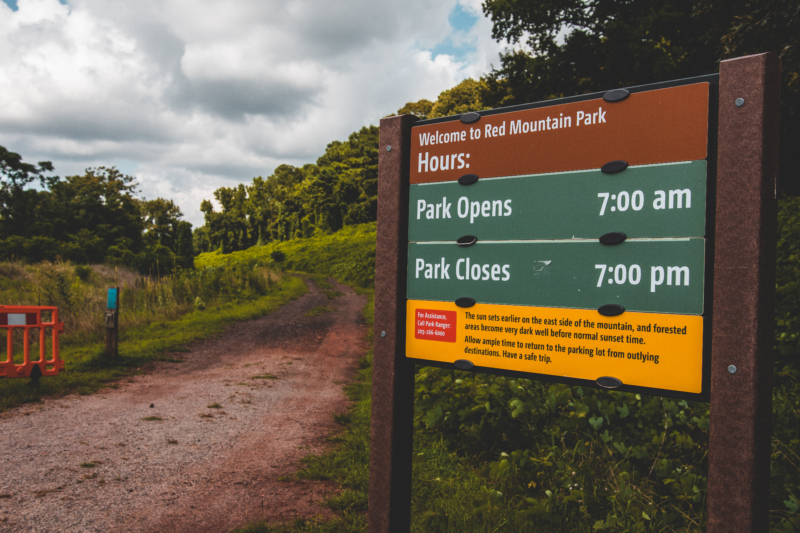 It is a little hard to find. Google maps doesn't provide exact directions to the parking lot, but it is the first turn to the left heading up the mountain from Dan's Grocery on the corner of Wenonah Ishkooda Road in Wenonah. If you are coming from Lakeshore, it's the first right into the park coming down the mountain on Venice Road.
The parking spaces still looked freshly painted and since the parking lot is new, there was little shade around it and the trailhead to protect us from the hot summer sun.
Connecting the Neighborhood to Red Mountain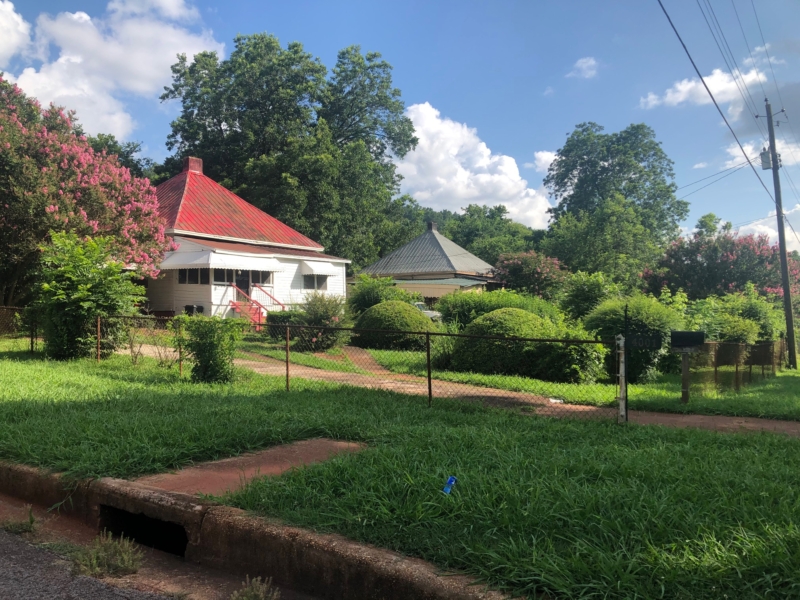 When Jerri and I started walking, she described how the trail we were on was used by the thousands of men who journeyed every morning up the steep incline from the Wenonah neighborhood to the mines.
Initially, she directed my attention down the hillside, where I spotted a "square top," a standard issued house at the Tennessee, Coal, Iron Railroad Company (TCI) mining camps. These two room homes with the recognizable stove flue are scattered throughout the neighborhood below Red Mountain Park.
While walking and listening to Jerri, I noticed a strip of rail half buried on the ground. We were experiencing the same path, these men and railroad cars traveled.
Further along the trail, Jerri snapped me back to present day Birmingham, when she unveiled the reason why she led me down this particular path.
"Experience the Beauty of What God Did"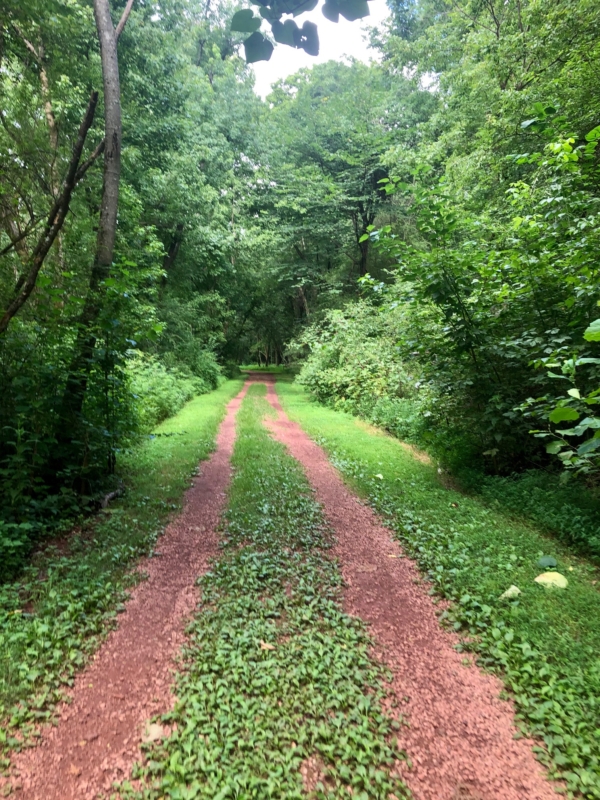 "The neighborhood of Wenonah has never felt that this is their park," Jerri told me.  "Even though the mining happened here. You've got history, You've got these houses. 
I've heard Black people from this part of the neighborhood say Red Mountain Park is not our park. It's like we've been ostracized from it.  It's like, if I lived in New York City and had never been to the Statue of Liberty. It's almost mind-boggling
.
Because of Jerri, those feelings are changing.
"This park is for everyone!" she exclaimed.
Jerri is breaking down barriers. Attending neighborhood meetings. Re-connecting the community by inviting residents to take a walk with her.
A lifelong advocate for healthy living and co-founder of Black People Run, Bike and Swim, here is how she best summed up her work at Red Mountain Park.
"I believe in nature and being outdoors. Everybody should experience the beauty of what God did. When I think of Red Mountain, I think of history and nature marrying each other.  It is absolutely beautiful. It's a hidden treasure."
Bringing People Together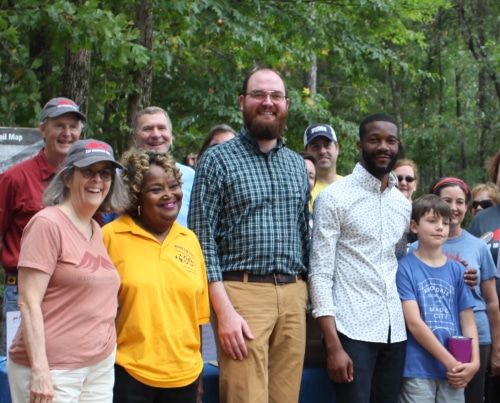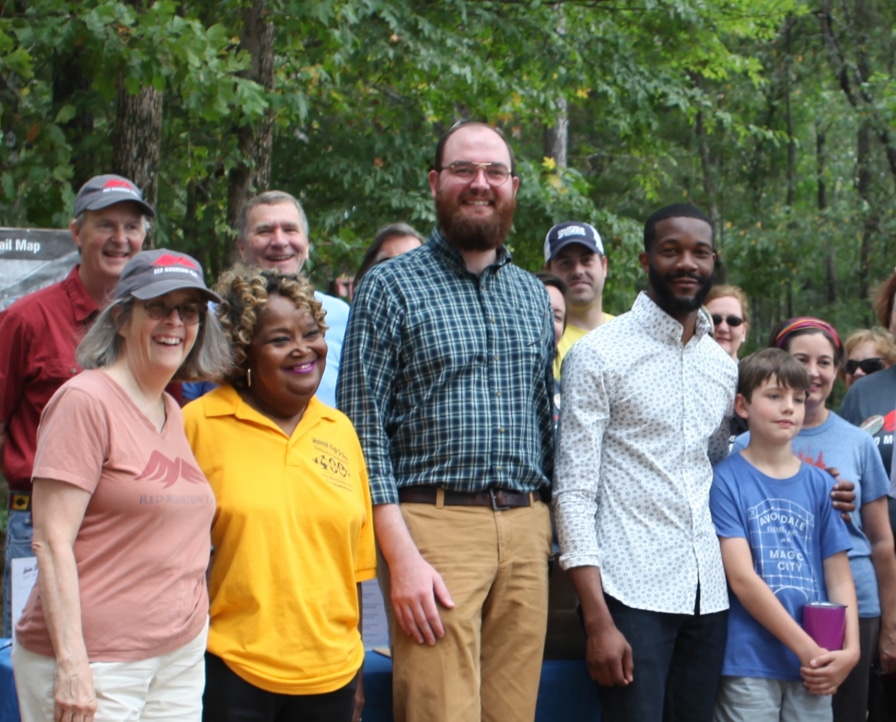 Since the coronavirus pandemic lockdown in March, the local community and Birmingham have discovered Red Mountain Park. According to Executive Director TC McLemore, more than 24,000 people visited the park in April and another 20,000 in May.
"It is very unfortunate to be dealing with COVID, but what COVID has done for this park, it has organically brought people here who never would have come," said Jerri.
Red Mountain Park has become Birmingham's refuge.