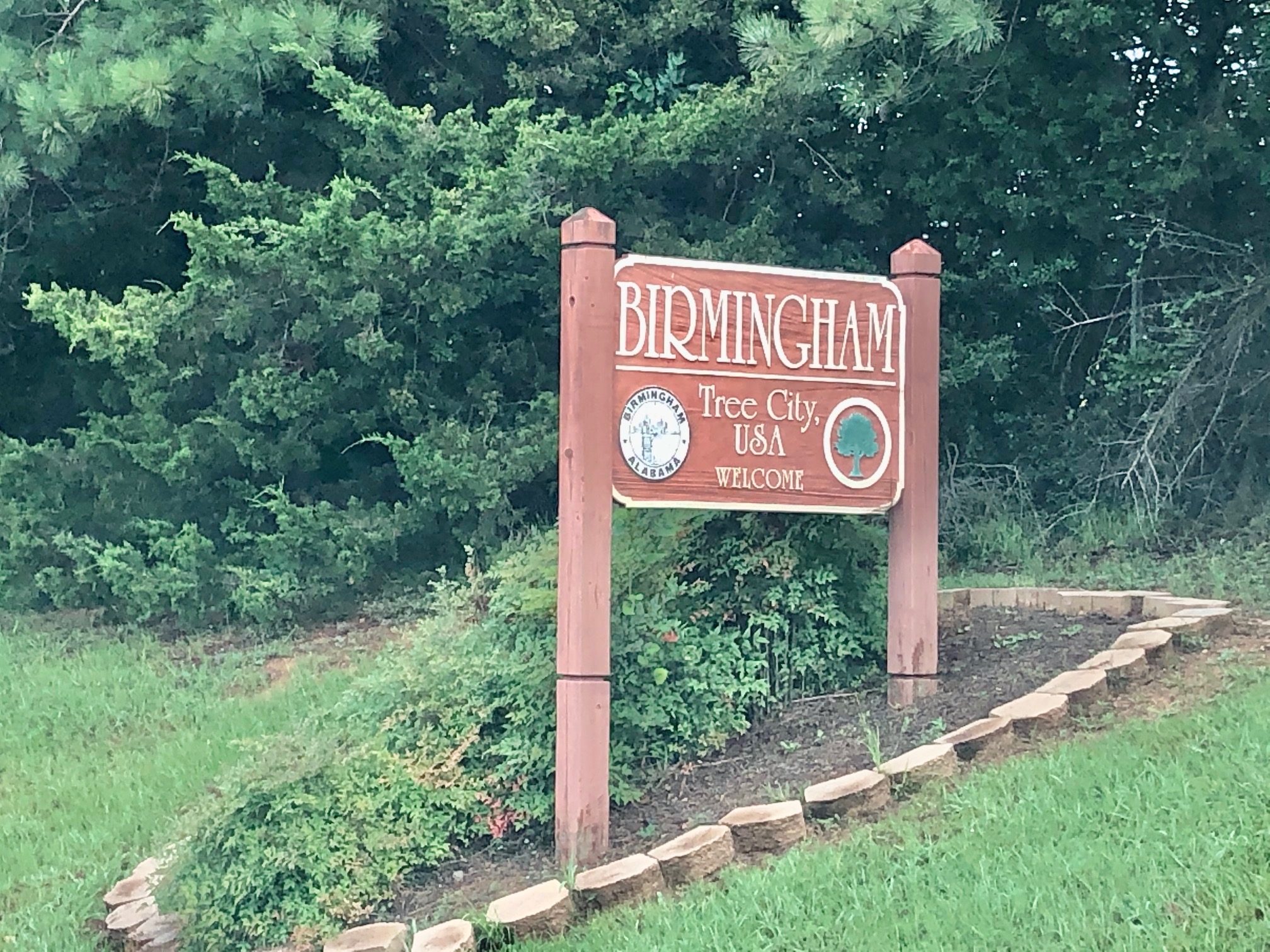 Have you seen this sign? What is a Tree City USA? And why does it matter?
Tree City USA is a national recognition program sponsored by the Arbor Day Foundation in partnership with the U.S. Forest Service and National Association of State Foresters. The popular program has been around since 1976.
In a nutshell, communities can become a Tree City by meeting 4 fundamental standards.
They include:
Operating a city Tree Board or Department
Establishing a Public Tree Care Ordinance
Supporting a Community Forestry Program
Observing Arbor Day
Any incorporated municipality can participate. In fact, Pine Apple, Alabama – a town with a population of 100 is a Tree City.
The Latest National Tree City List Released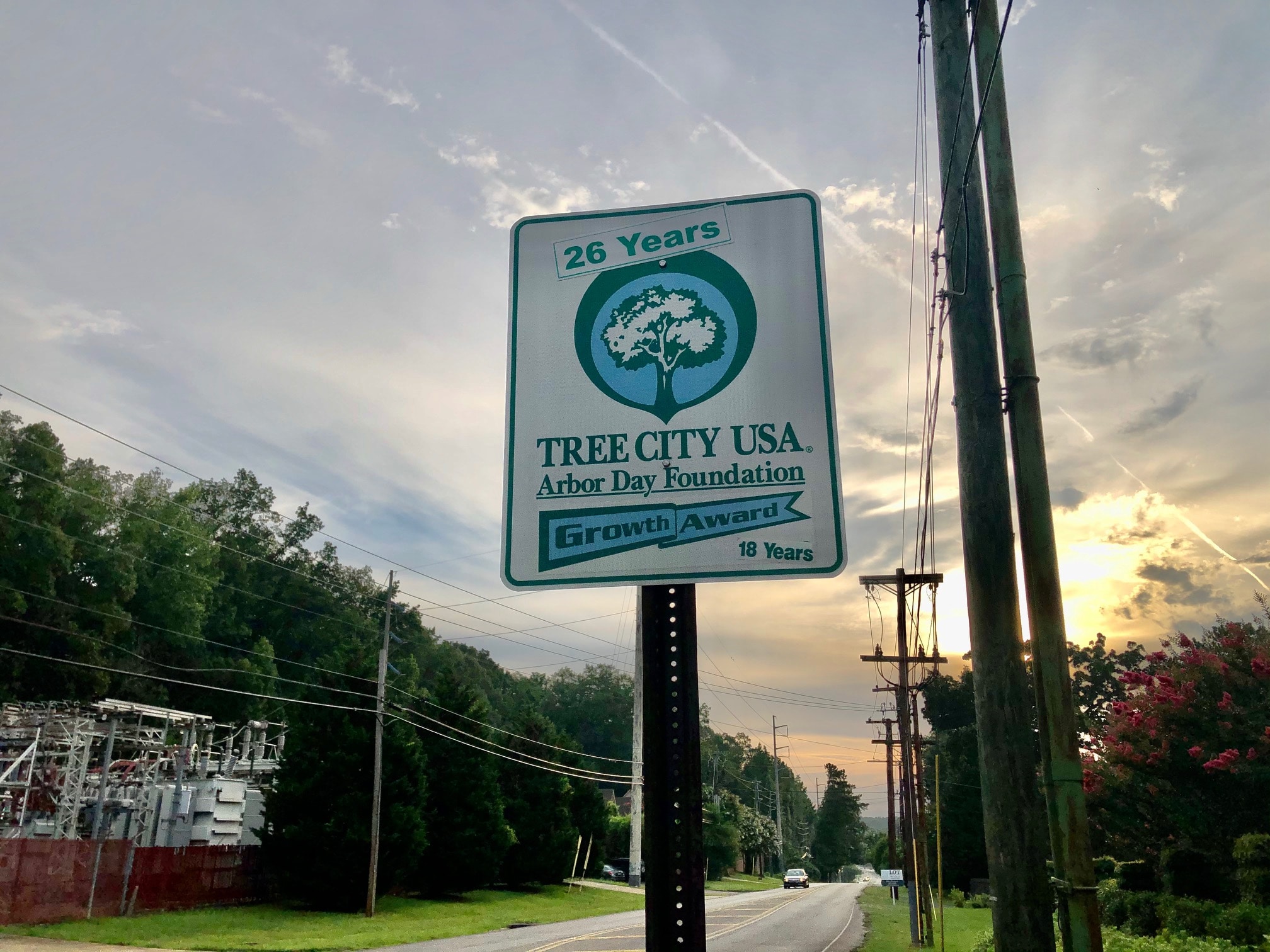 This past June, the Arbor Day Foundation updated its national annual Tree City USA list for Alabama and the Birmingham area.
Only 10 cities are on the Tree City USA list in our area (there are 30+ municipalities in Jefferson County alone).
Here is the Tree City USA list – which includes the number of years they have been in the program.
Leeds – 30 years
Birmingham – 27 years
Vestavia Hills – 26 years
Mountain Brook – 26 years
Montevallo – 26 years
Hoover – 21 years
Chelsea – 21 years
Irondale – 12 years
Alabaster – 9 years
Homewood – 3 years
In total there are 79 Tree City USA communities in Alabama. The oldest participant is Mobile which has been a Tree City USA for 40+ years.
Tree Campus List – New K-12 Program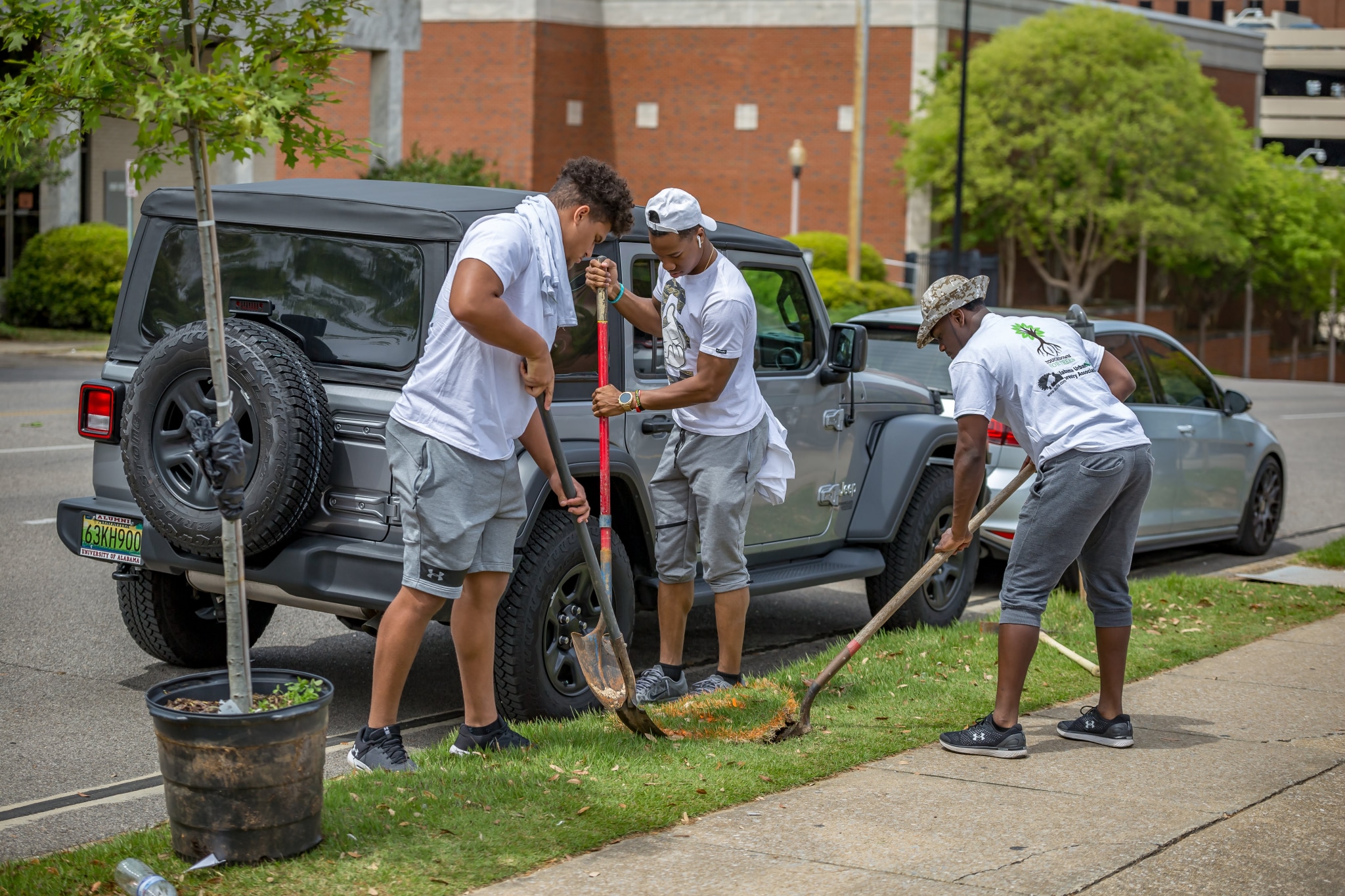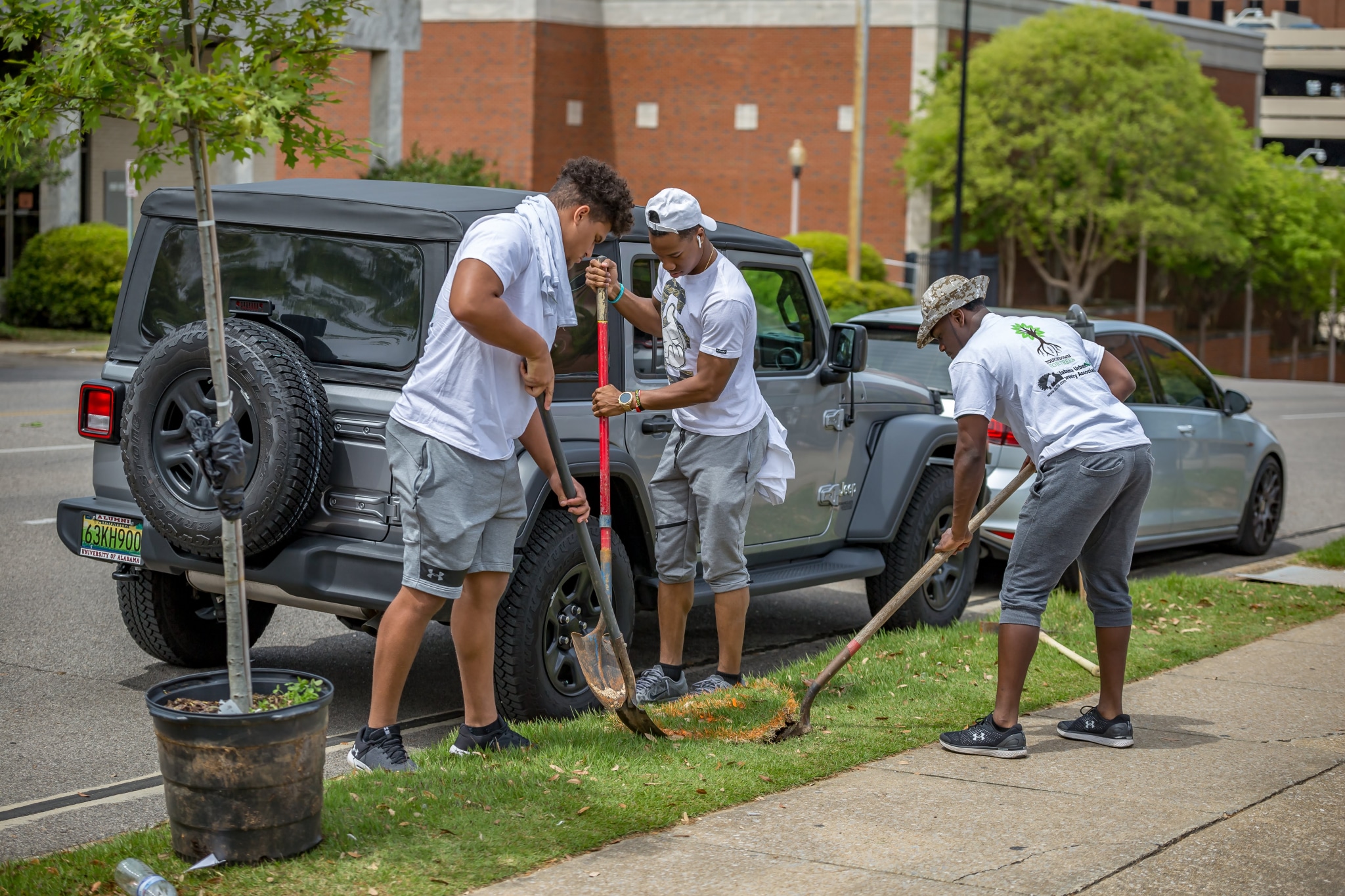 Along with the Tree City program, the Arbor Day Foundation has a Tree Campus program that benefits institutions of higher education. Presently, only two local Birmingham metro college campuses are on the list. They are Samford University and UAB.
This year, the Arbor Day Foundation is also launching a Tree Campus K-12 and Tree Campus Healthcare Programs.
Is your Town, Campus or School Missing?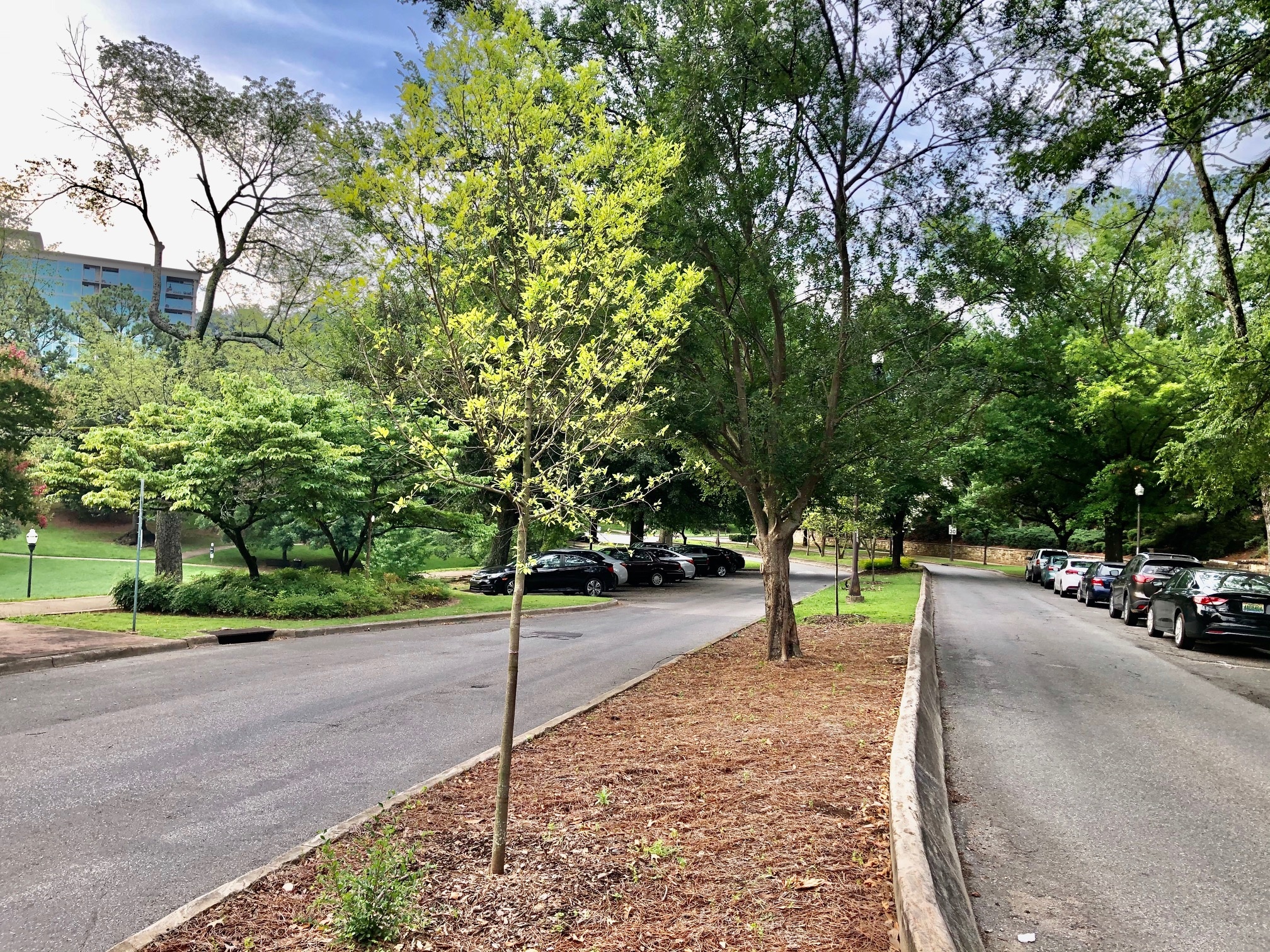 If you are looking for a way to improve your community's water and air quality and way of life – support the cities and colleges, that are part of these Arbor Day Foundation programs.
Meanwhile, if your community is NOT participating in these programs – wouldn't it be amazing to have most of our municipalities designated as a Tree City USA. Or how about a Tree Campus? K-12 school? Or Tree Campus Healthcare program?
Your school or hospital could be the first in Alabama recognized by these new Arbor Day initiatives.
Let's do it Birmingham!