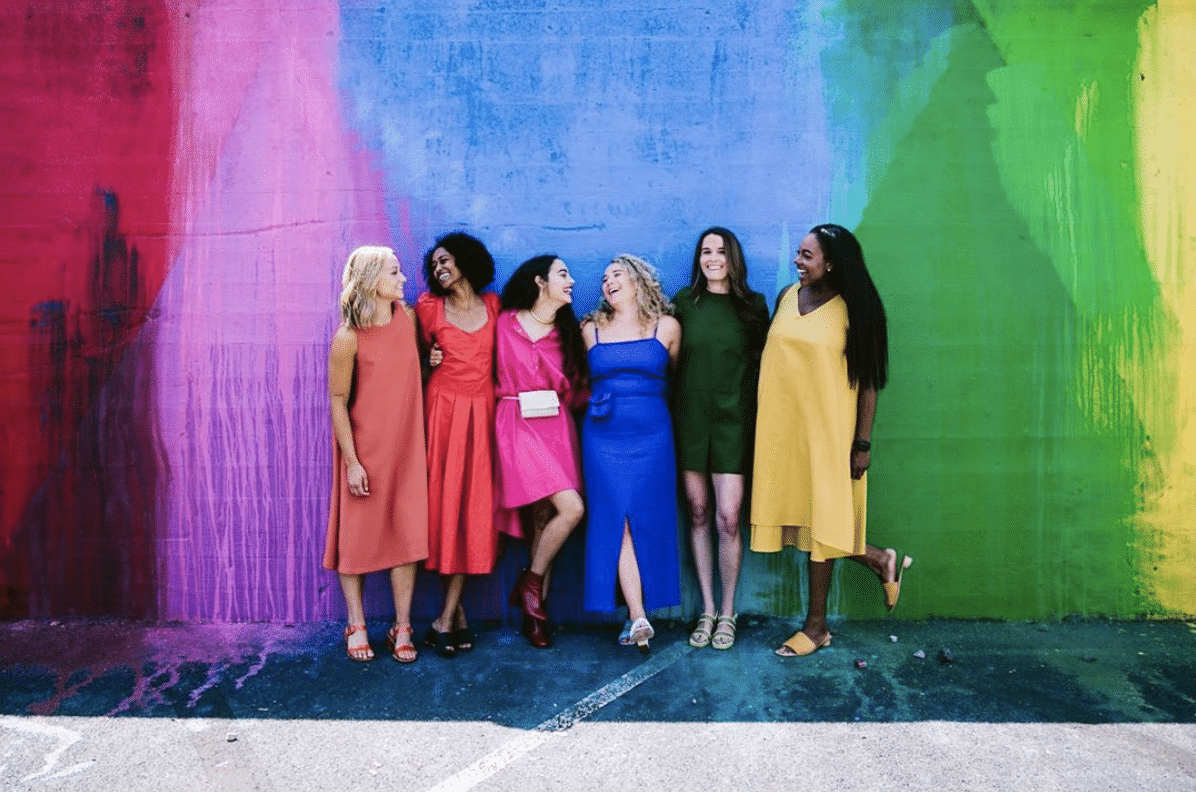 Fashion is more than what you wear. It's an energy, an expression and a small way to make a difference. It's super inspiring to see people around Birmingham not only dressing how they want, but also supporting small and sustainable brands. If your Instagram feed could use a splash of color and a bit of inspiration, make sure you're following these 7 fashion-forward folks in Birmingham.
Meet Samra Michael, a sustainable stylist at basic. (@abasicshop), co-host of the local book-club podcast She Well Read (@shewellread) and the face behind Cross Dressin' (@xdressin)—a depop/Instagram shop selling thrifted and/or upcycled pieces from Samra herself.
Over the 13-ish years Samra has called Birmingham home, she's seen fashion trends shift to celebrate more sustainable and second-hand options.
"Fashion in Birmingham is evolving… I am constantly inspired by the lesser-known vintage shops that have popped up over the years (@manitousupply, @32nbelow, @saguaroshoppe) and the many more sustainable options that cater to a different kind of fashionista.

I truly think the young people in this city are creating a space where second-hand fashion can be celebrated."
Inspired by street and skate style in New York or LA, Samra gravitates towards funky pieces that can live in her closet forever. The perfect outfit mixes the high and the low, with pieces from sustainable brands like Paloma Wool paired with thrift finds.
Want to shop like Samra? Her local fashion favorite is basic., of course.
"Not only do I love the owners, Lacey and Maggie Woodroof, and the all-inclusive atmosphere they've created on Morris Avenue (plus-size and gender-neutral fashion), but @abasicshop brings a breath of fresh air to the Birmingham fashion scene.

Their dedication to small-batch brands and designers is evident when looking at the racks—everything is gorgeous and oftentimes one-of-a-kind!"
And on top of basic. being a local, woman-owned and sustainable business, they also donate $5 of every sale to the Human Rights Watch and the Southern Poverty Law Center. So much good. P.S. Make sure to check out their consignment shop, back2basic (@back2_abasicshop) online.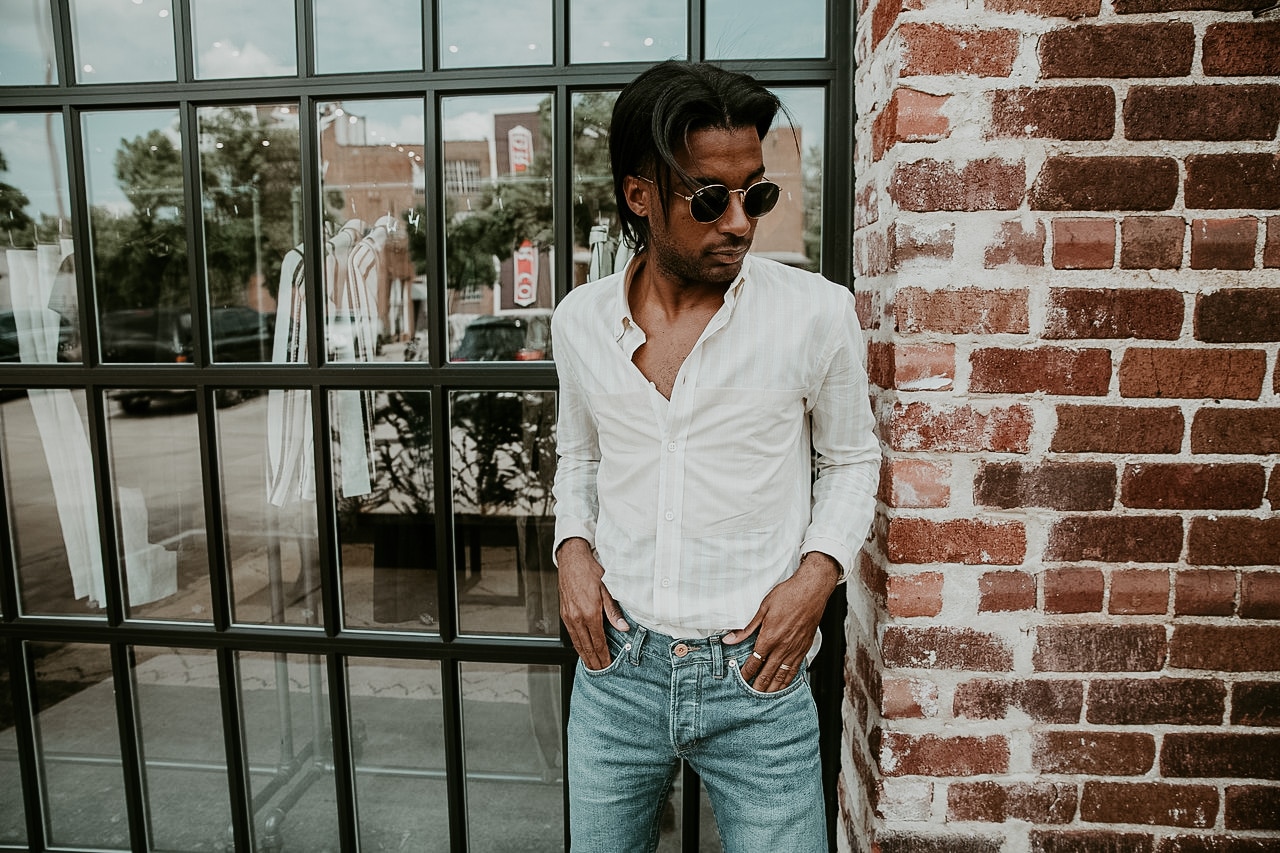 If you've followed us for a bit, you probably recognize Randall Porter from our Now the Weekend videos. Now, his work includes marketing, brand strategy and or event planning for local artists and businesses. He uses his platform to bring people together and expose them to unique places and experiences in Birmingham.
"If I had to put a title on it would be Cultural Curator. And at the center of it all is Fashion. I am a huge advocate of how your personal style carries more power than people realize."
Randall has lived in Birmingham for 7 years but has been on the scene since his college days at The University of Montevallo. He would describe Birmingham's scene with one word: Growing.
"There is much talent and passion for fashion here that extends beyond your carbon copy influence that tends to happen in the south. Personally, my fashion inspiration comes from my mood and what I want to tell the world that day."
Randall's favorite local shops are Billy Reid and basic. because of their missions. He enjoys mixing the hard and soft, masculine and feminine in his style.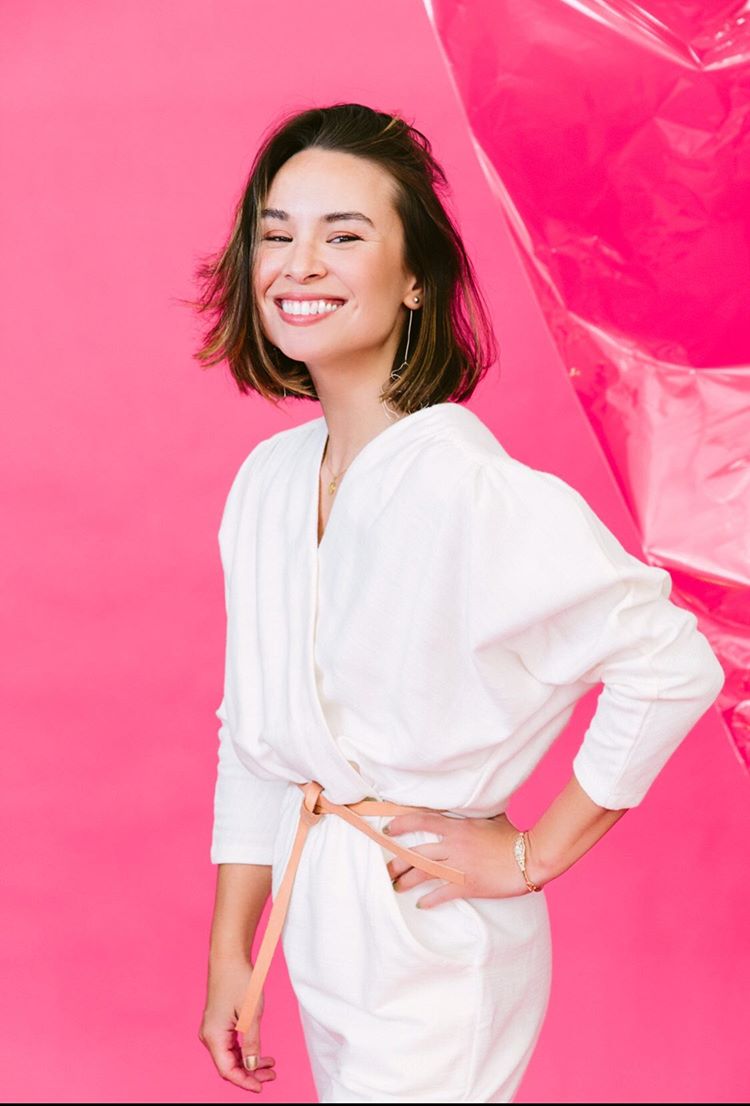 Sales consultant, events director, gallery curator, interior designer, writer—you'll find all of these titles and more on Tonia Trotter's resume. She joined the Create Birmingham team in 2018 as a communications specialist and promotes talented local artists, entrepreneurs, and organizations in Birmingham. She's busy but manages to maintain a classic, and seemingly effortless style.
"I'm certainly inspired by my lifestyle. I have kids and a busy work and social schedule, so I need to be ready for anything. I'm drawn to anything timeless but still artful, interesting, and modern. Tailoring, comfort, and sustainability are really important to me.

My style has evolved since I was young, but I definitely have been inspired by my mom, old photos of my grandma who was the epitome of chic in the Hamptons in the 70s/80s."
Tonia views the Birmingham fashion scene as eclectic, with an overall classic and casual vibe.
"I think you see a little bit of everything, and I have always felt comfortable dressing however I feel… Southerners are sociable people, and so getting dressed for an occasion is part of the fun. I always enjoy when someone's personality is reflected in their personal style."
Her local favorites are basic for unique, comfortable pieces, and more local designers making classic + minimal clothing and accessories.
"Lacey Woodroof, the owner, is my dear friend, and she is the real deal — focusing on responsible retail, sustainability, and ethical practices. I love shopping directly from local designer Julie Maeseele; I think at this point, she's made a third of my wardrobe.

And Talaya Champion of Elidia and Noha Nadler make my favorite bags—they are perfect for any occasion!"
A young professional, model and photographer, Prashant does it all. He is also one of the founding members of, Listen—an organization focused on bringing awareness to the Black Lives Matter movement, racial and gender/sexual inequality, and other social causes—with Jaselle Haughtlin (@jasellejanee) and Xsuela Douglas (@howxswa).
Originally from Nepal, he's lived in Birmingham for about 7 years and appreciates its eclectic fashion scene.
"You can see the southern charm in the way many [Birminghamians] dress. However, there are also those who push the fashion boundary. Especially in recent years, fashion in Birmingham has become infused with fresh and daring ideas. It makes me excited to see people here open up to experimenting with their styles!"
His own style is fluid and fun with no fear of straying from the "norm."
"My fashion is definitely inspired by the strong women in my life. I feel bold and stylish when I play with some femininity. Harry Styles is my kind of fashion role model. A lot of times little things like a bracelet, or even a pattern on a shirt inspires a whole outfit of mine… I just enjoy making the most of what I find and what I have."
Some of Prashant's favorite local shops are basic., for their colorful options and mission and Lovelady, for amazing gems and because they give back to the community.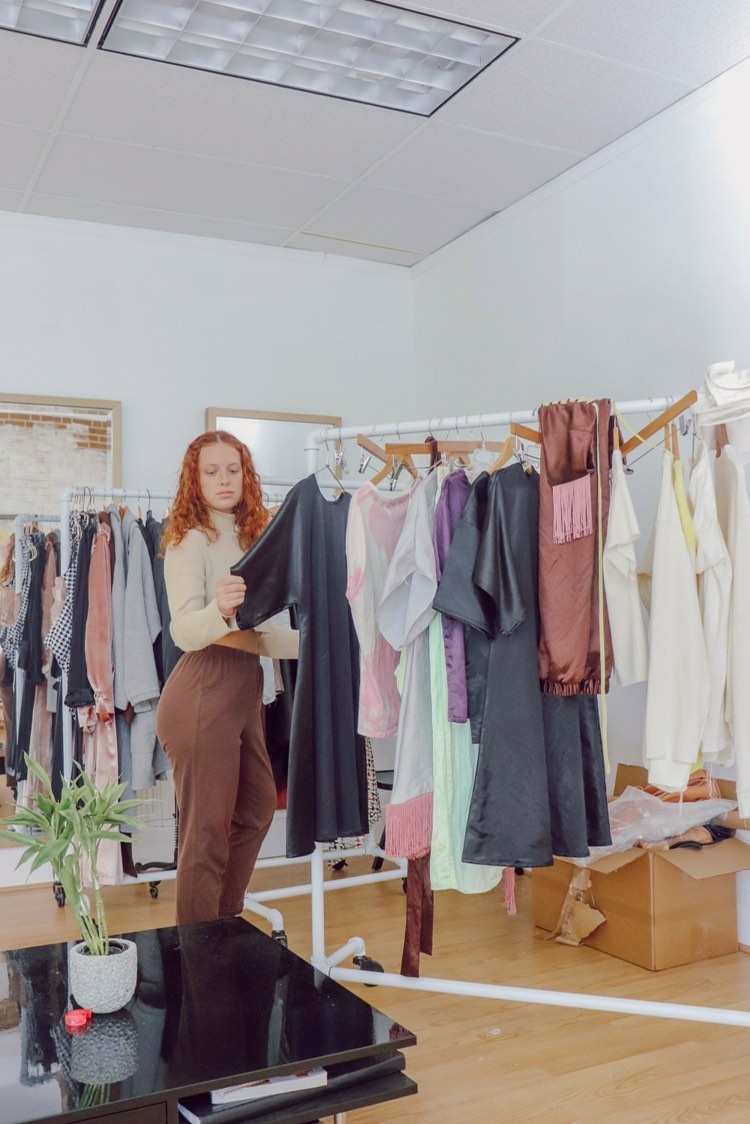 A long time resident in the Birmingham area, Zoë started working in fashion during her senior year of high school by altering and mending fabrics found at local thrift stores.
"This process is the root of my passion for slow fashion (the anti-fast fashion movement). Using these recycled materials, I began to develop my own patterns and create something entirely new. Eventually, I started to source my fabrics from sustainable textile producers."
This lead to an entirely new concept and brand—an eco-conscious fashion brand launching July 2020 called Beef Designs (@bhambeef). Her goal is to create a path for other start-up designers and make high-quality eco-conscious fashion more accessible and affordable for the average consumer.
"Unlike other cities in the United States, the fashion community is very small in Birmingham. However, it is always growing and welcomes all with open arms.

The opportunities to get involved are there, and if you dedicate yourself, you can be truly become an influence unlike anywhere else. I have been inspired by so many people who push the boundaries of our community."
Zoë's go-to for finding one-of-a-kind pieces in Birmingham is Zoe's Vintage (@zoesvintage). And no, it's not just the name that won her over. It's one of Birmingham's most eccentric + iconic vintage shops and the perfect place to find your next conversation piece.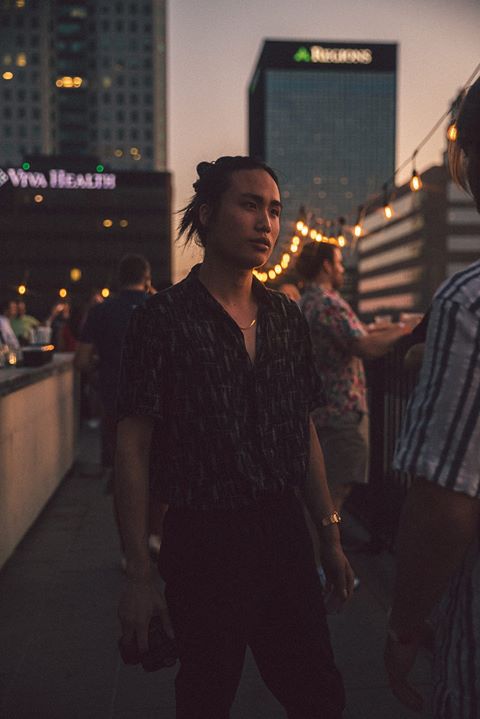 With 11 years of living in Birmingham under his belt, Sunny Nguyen is new to the Birmingham fashion scene. He currently works as a content creator and marketer, and even worked for a bit as a Bham Now videographer. (We had to give a shout out.)
Sunny's fashion inspo comes from all over—including from his friends and fashion magazines like GQ and Esquire—but every outfit has something in common… It has to be comfortable.
"My fashion sense comes from what is comfortable for me to wear. I want to look comfortable and feel relaxed."
Sunny is easily inspired in Birmingham. With it's growing fashion scene and all of the unique players, it feels like everyone has their own style. Shopping local is also at the top of his list.
"I believe in supporting local…I have a fashion designer in town that I like to collaborate and create with—Cheri Fashion."
If you haven't heard of Cheri Fashion (@cheri_amor24), they are a Birmingham-based custom design company making clothing for men and women. We featured them in a story on Alabama designers to find in Birmingham, and you can read it here.
7. Charlotte Rand |📲 @isewbhm
A self-taught sewist and small business owner, Charlotte Rand's wardrobe is about 90% handmade. Over the last 7 years of living in Birmingham, she's found her place in the city's handmade, artisan sector. 7 years
"I love sewing clothes from modern, indie sewing pattern companies (an industry that is dominated by women-owned business btw!).

I'd like to see more younger people making their own garments. It's great being able to customize your own clothes and its also an amazing social distancing hobby!
Inspired by fabrics and vintage, Charlotte loves finding high-quality fabrics like block prints and handloom linens from India, Japan and Europe.
"Quality fabric is really the key to stylish pieces of clothing. You find this quality in a lot of vintage clothing pieces also."
Locally, she loves shopping handmade and unique goods from Trove and rummaging through thrift stores for vintage finds. (She's also a big fan of Club Duquette's sock game.) SAME. Keep an eye out for her very own fabric and sewing business, Sandalwood Fabrics, launching this summer.
Following someone local that inspires you with their fashion sense? Shout them out to us on social @BhamNow on Facebook and Instagram, or @Now_Bham on Twitter.