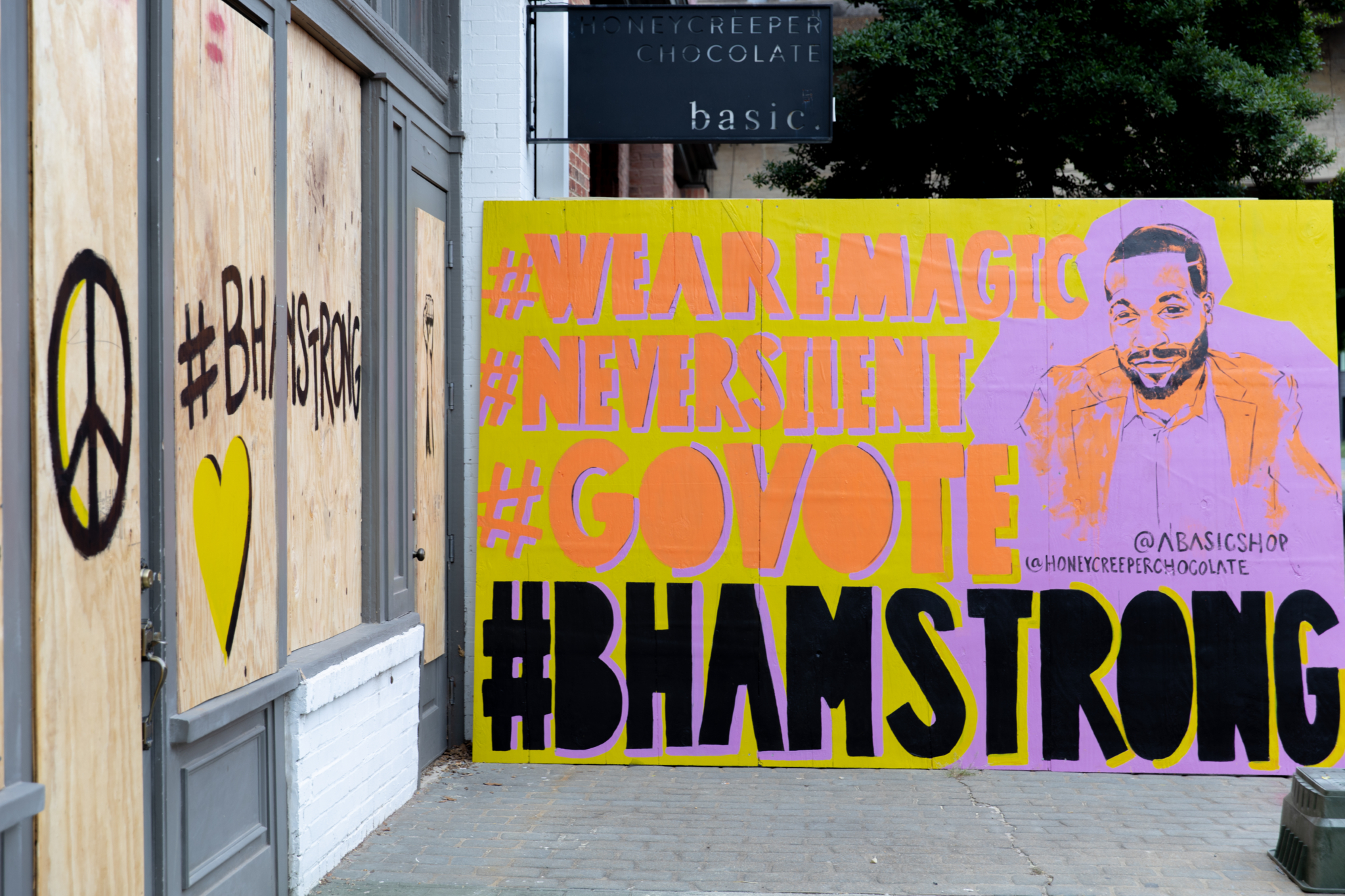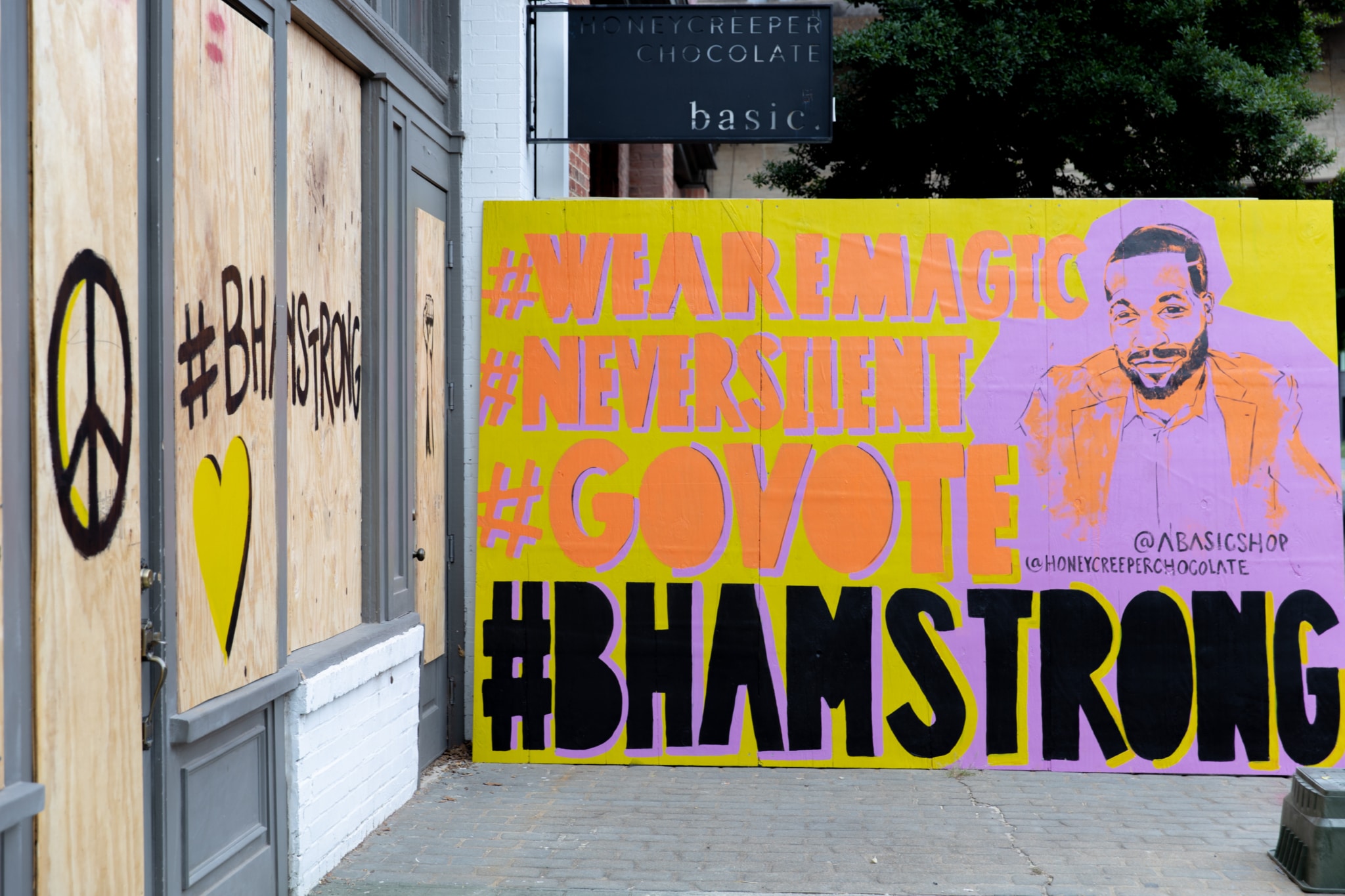 We can all probably agree that these past few weeks have been difficult. However, the way the Birmingham community has come together is astounding. I can personally say that I've never experienced this magnitude of positivity, support and push towards change in my short 22 years of life. Local businesses and artists are bringing powerful art to storefronts. Let's take a visual tour of the incredible murals bringing hope and good vibes to the Magic City.
Wheelhouse Salon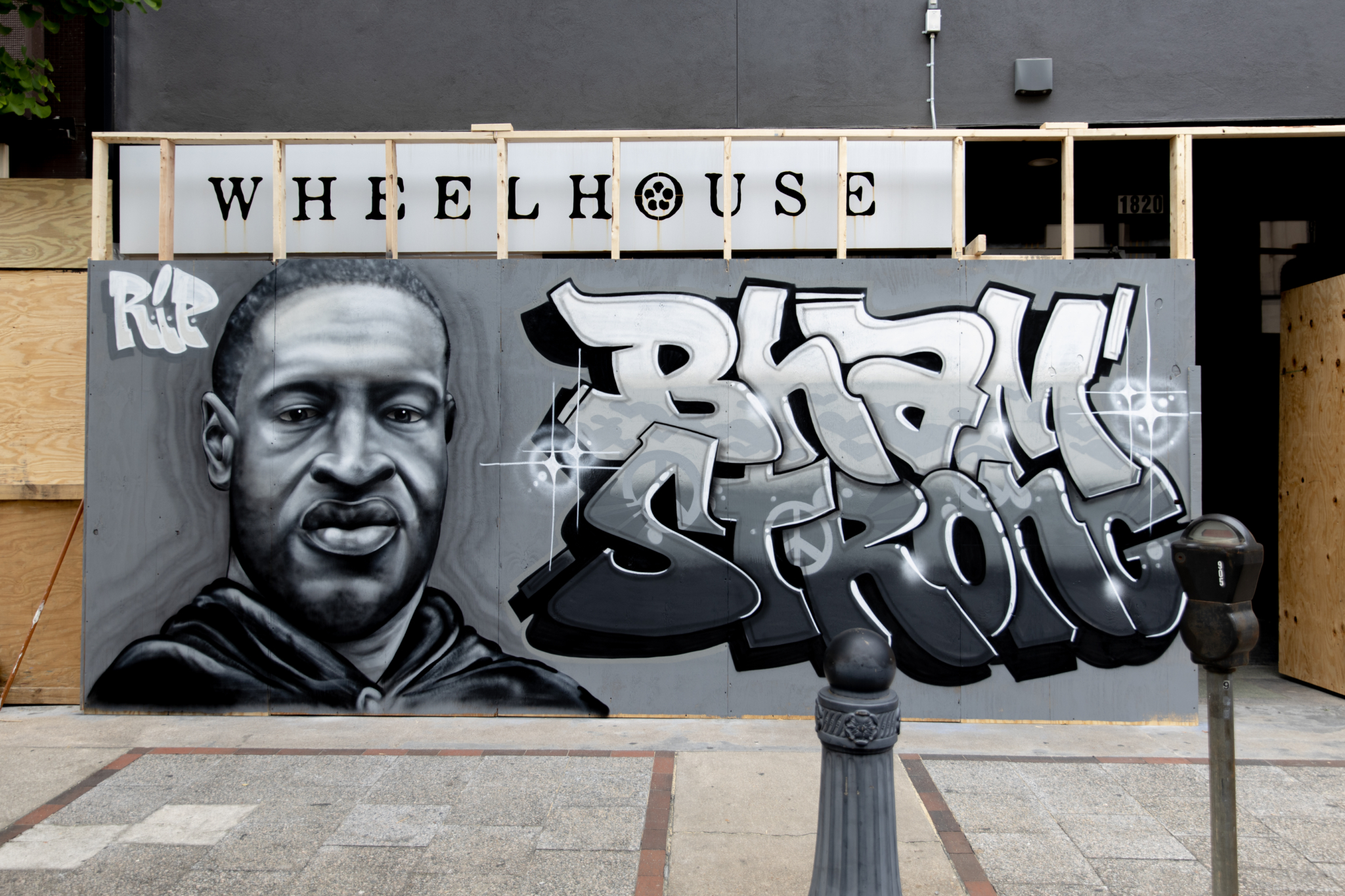 Unfortunately, Wheelhouse Salon was one of the downtown businesses damaged on the night of May 31. Rather than dwelling on what was lost, they focused on how they can help the community. What was the product? This insanely beautiful mural painted in honor of George Floyd!
"We don't condone vandalism or looting and we hope other businesses won't have to experience what we have gone through in the last week but what is worse than vandalism and looting is lives lost to senseless racism."

Statement from The Wheelhouse Salon Instagram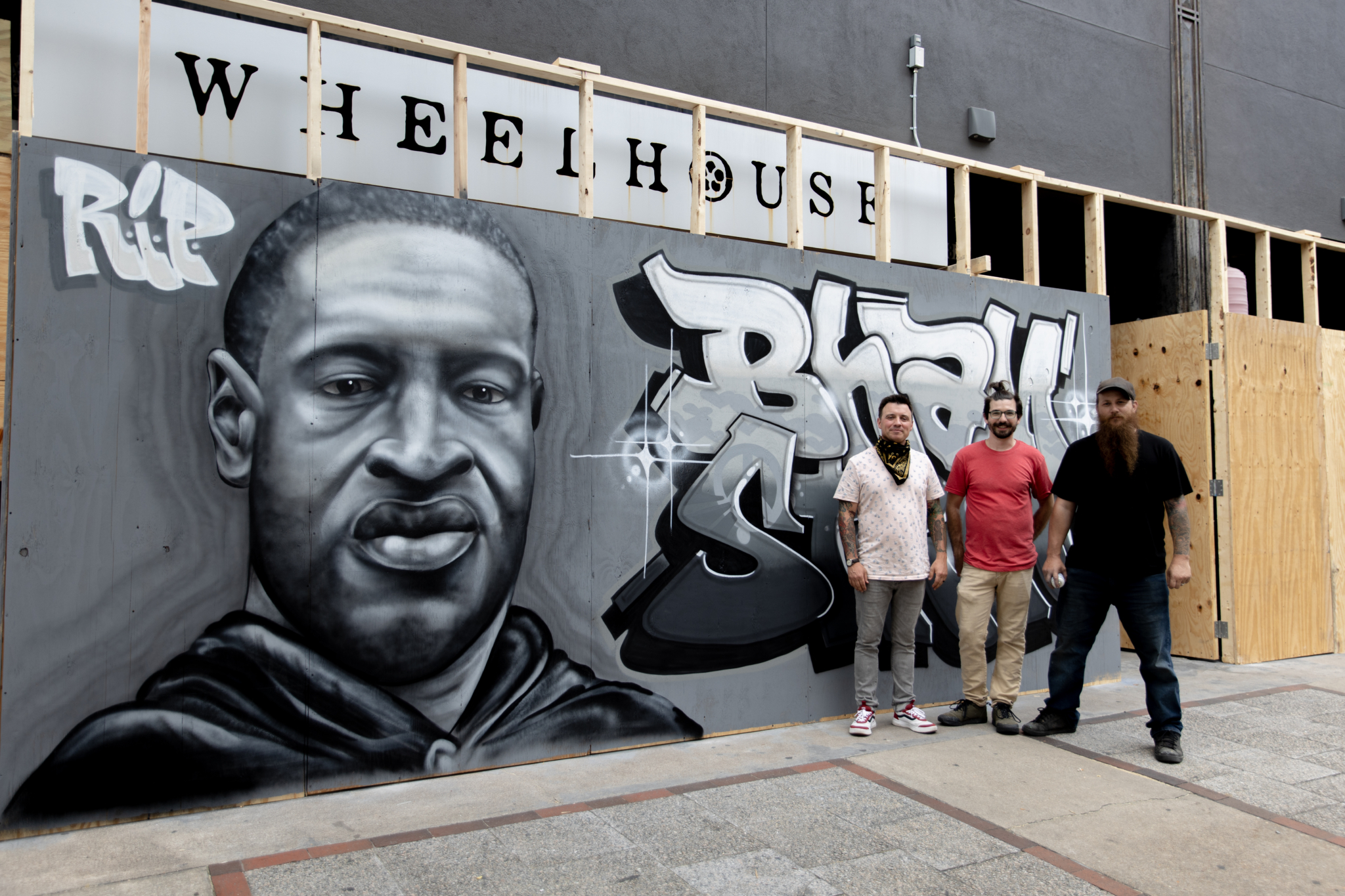 The Modern Brand Co.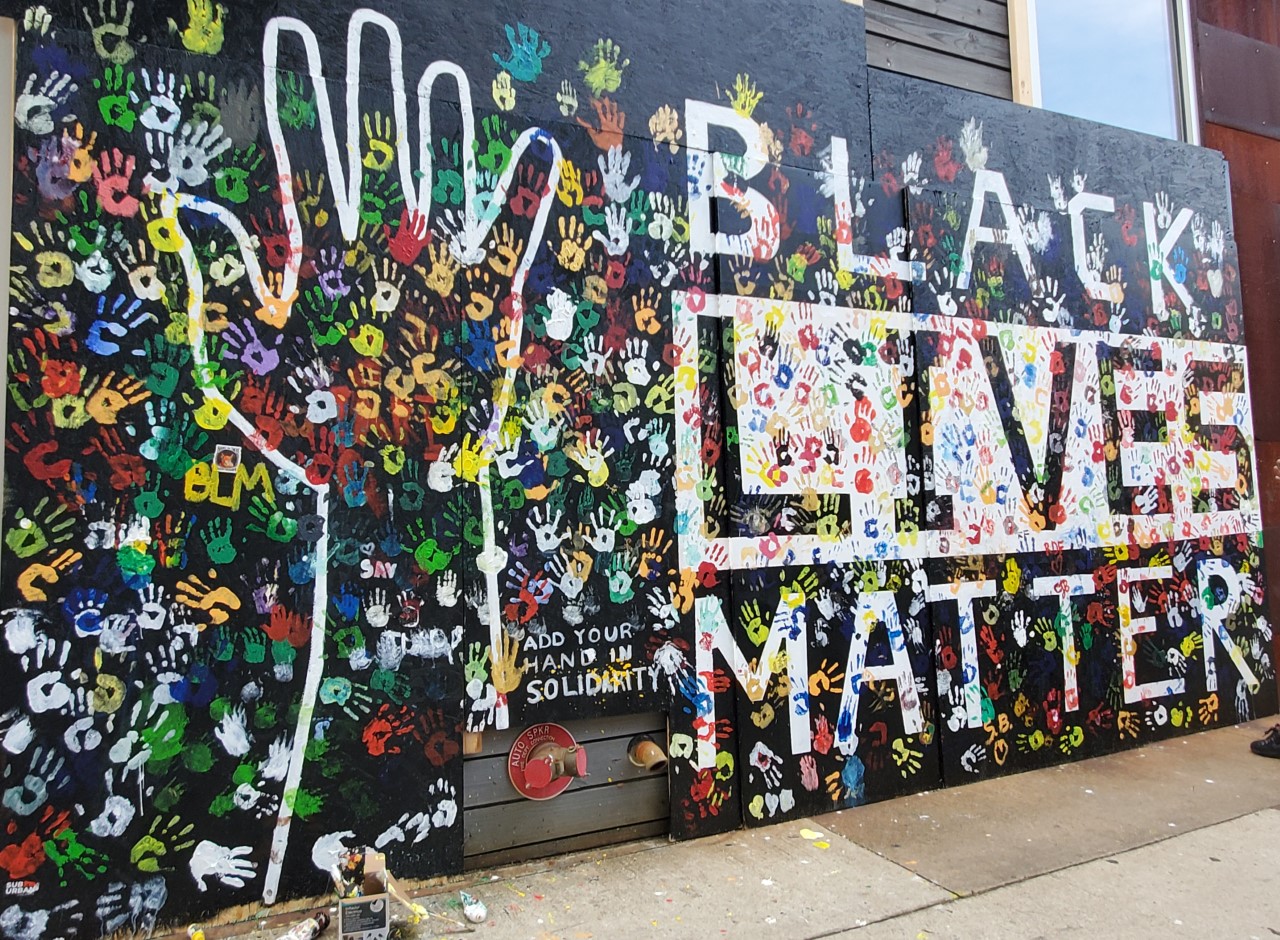 What was originally a preventative measure to prepare for possible future vandalism turned into a work of art. You can even add your hand to show support for the Black Lives Matter movement.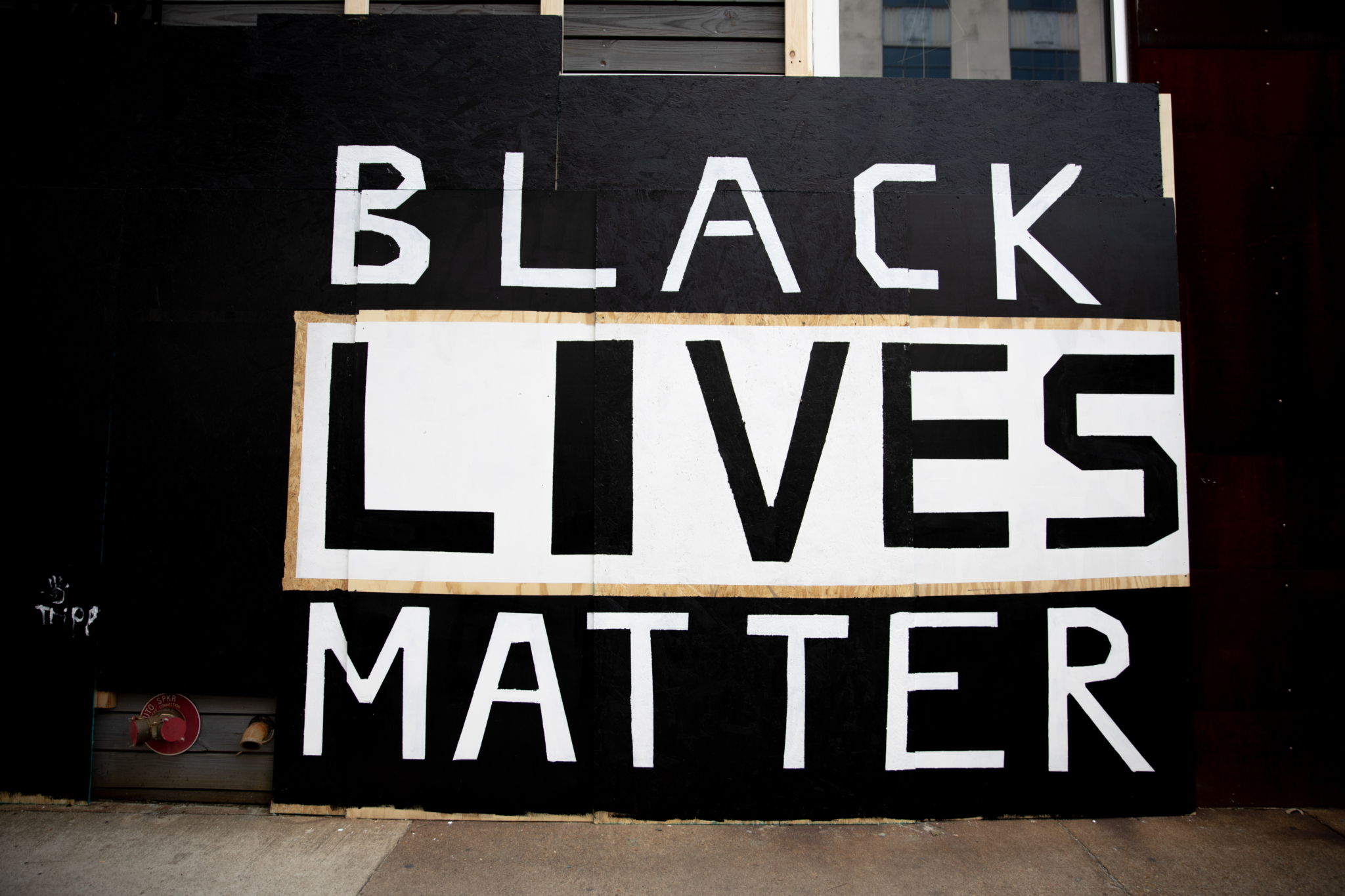 Artist: @themodernbrand
Address: 1826 3rd Ave N #102, Birmingham, AL 35203
Honeycreeper Chocolate + basic.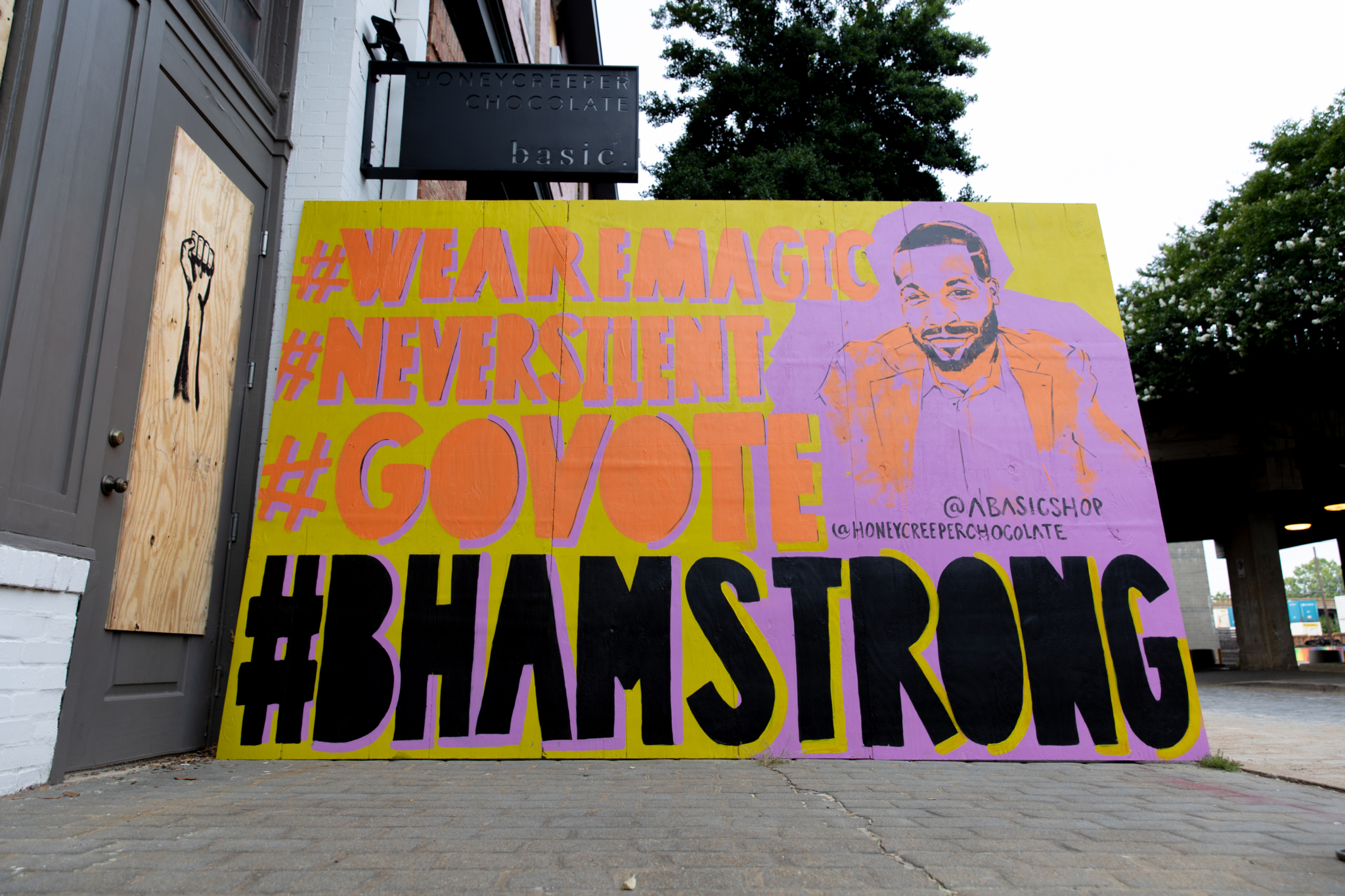 Honeycreeper Chocolate and basic. wanted to bring a symbol of hope to Birmingham as soon as the peaceful protests for the Black Lives Matter movement began. They proceeded to create a mural similar to the one you see…until it was painted over by the company that owns the barrier wall. Why was it painted over? I wish I could give you a good answer, but that didn't stop them. Instead, they just built their own wall and recreated the mural.
"Because the most important takeaway is that BLACK LIVES MATTER. To our family and friends of color—we stand with you, and we will not be silenced until you live as fearlessly in this world as we do. Paint over our words, drown out our cries, but WE WILL NEVER BE SILENT. SAY THEIR NAMES, ALABAMA."

Statement from basic. on Instagram
Artists: @bailey.priest + help from family, friends and staff
Address: 2026 Morris Ave, Birmingham, AL 35203
The Pizitz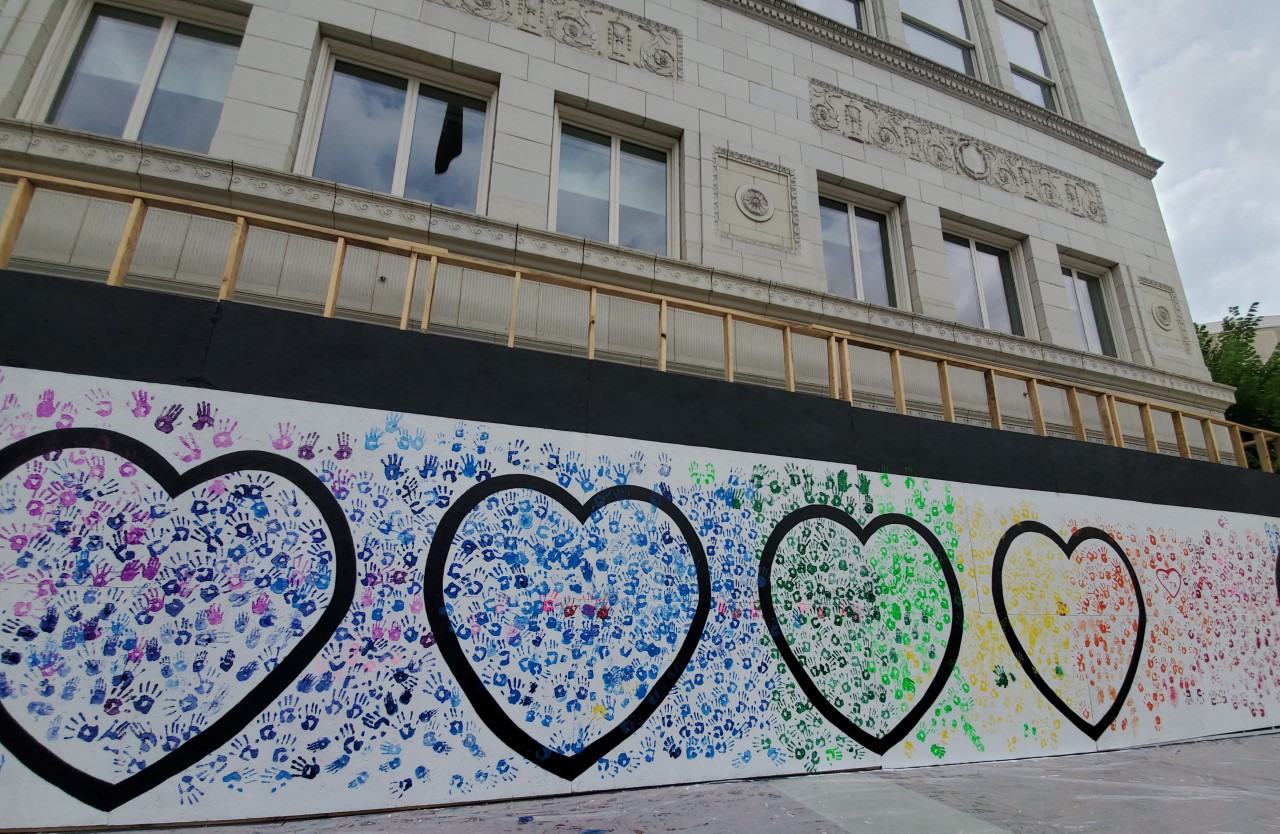 The Pizitz and Blank Space Bham joined forces to create this community art project and all of Birmingham was invited to participate on Sunday, June 7.
The mural will remain in front of The Pizitz's gallery walls even after the rest of the barricade is removed. It'll serve as a reminder to spread love and peace.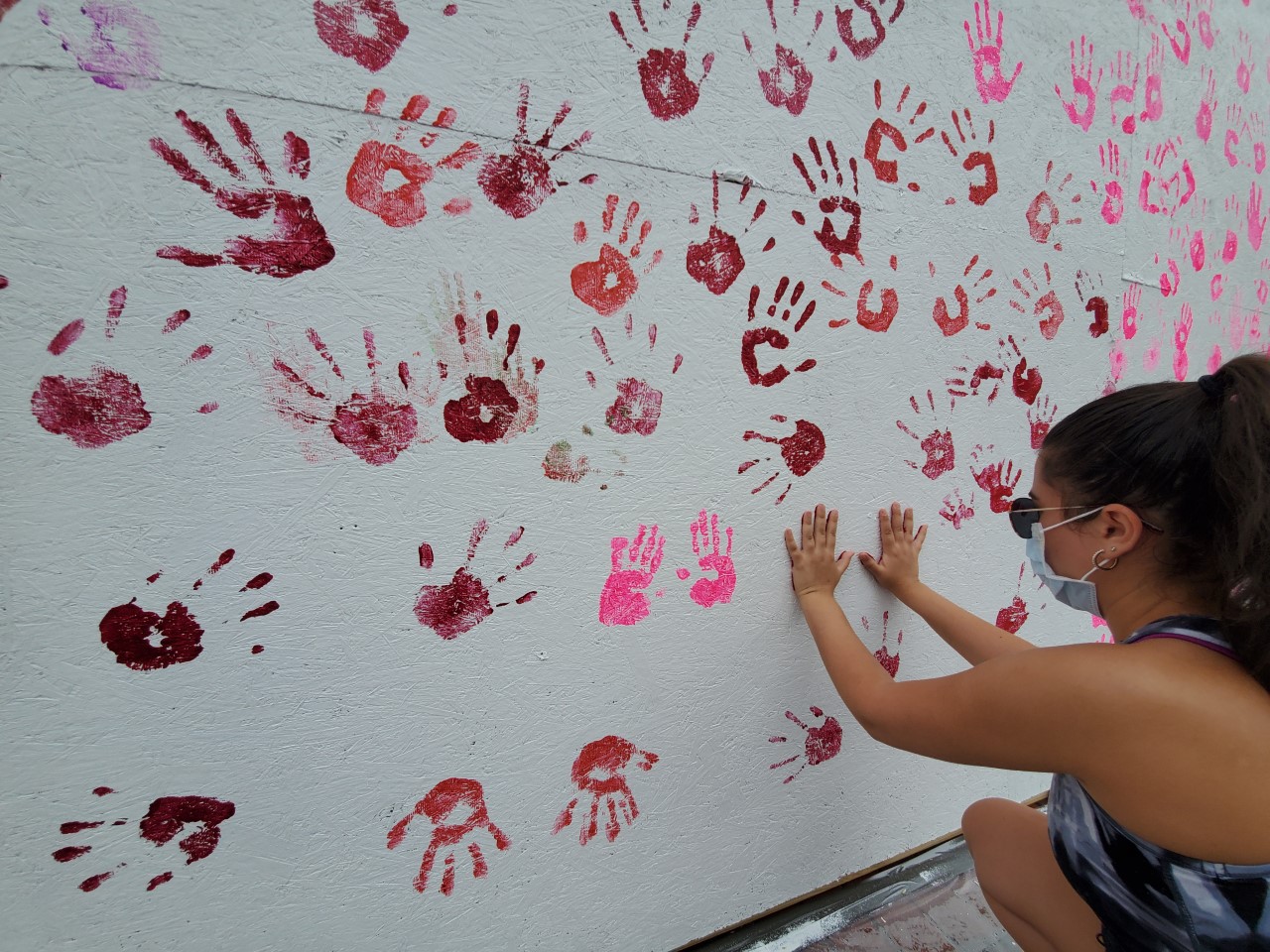 Artist: @blankspacebham
Address: 1821 2nd Ave N #3112, Birmingham, AL 35203
Chocolata
Artist: @brother_andy
Address: 1927 2nd Ave N, Birmingham, AL 35203
Alabama Theatre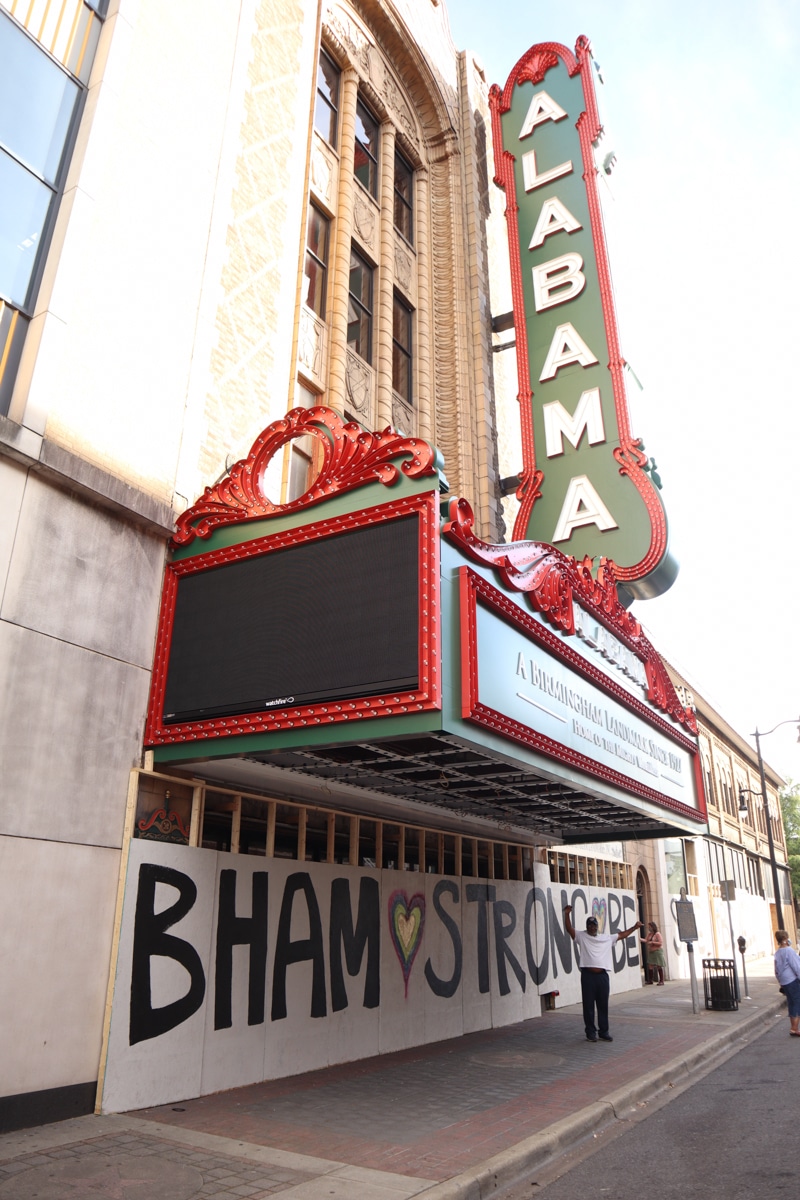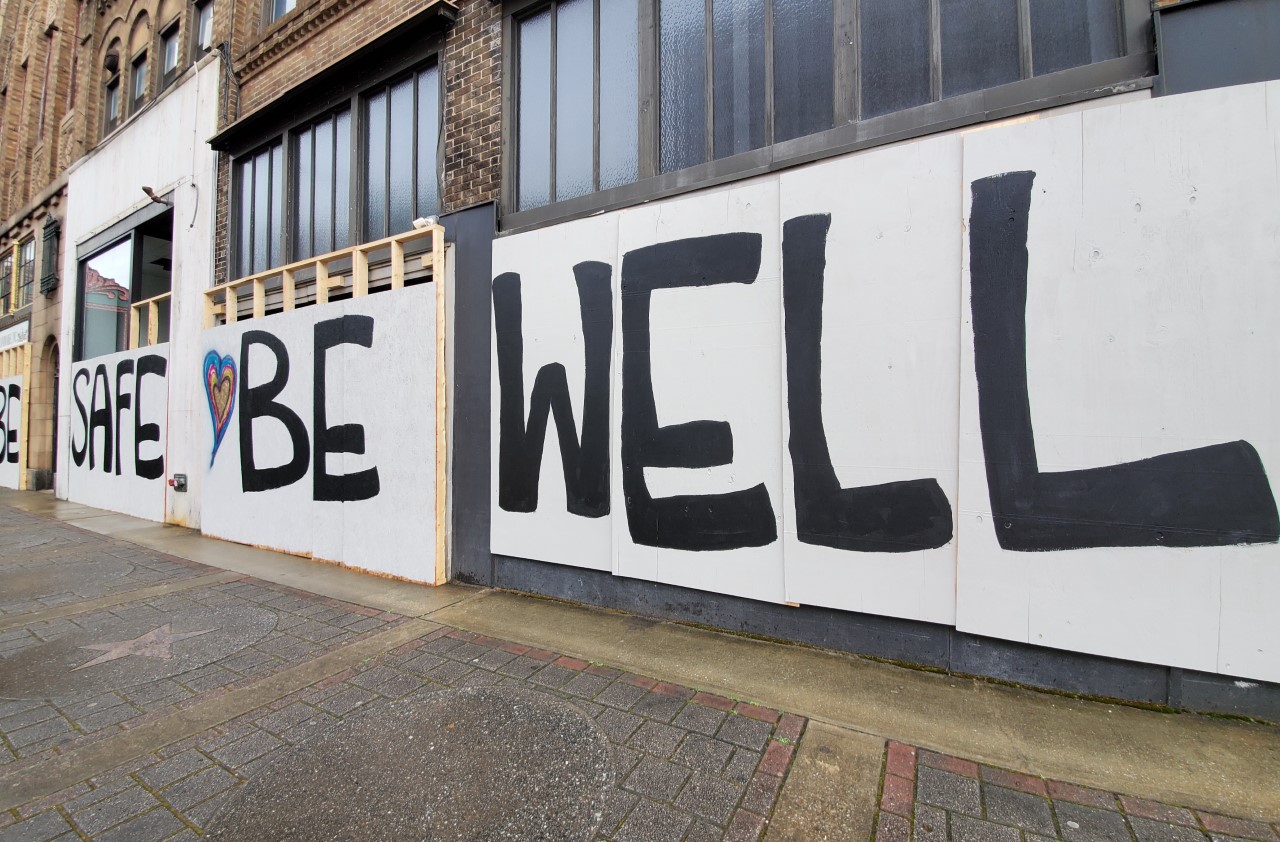 Artists: Local volunteers
Address: 1817 3rd Ave N, Birmingham, AL 35203
The Lyric Theatre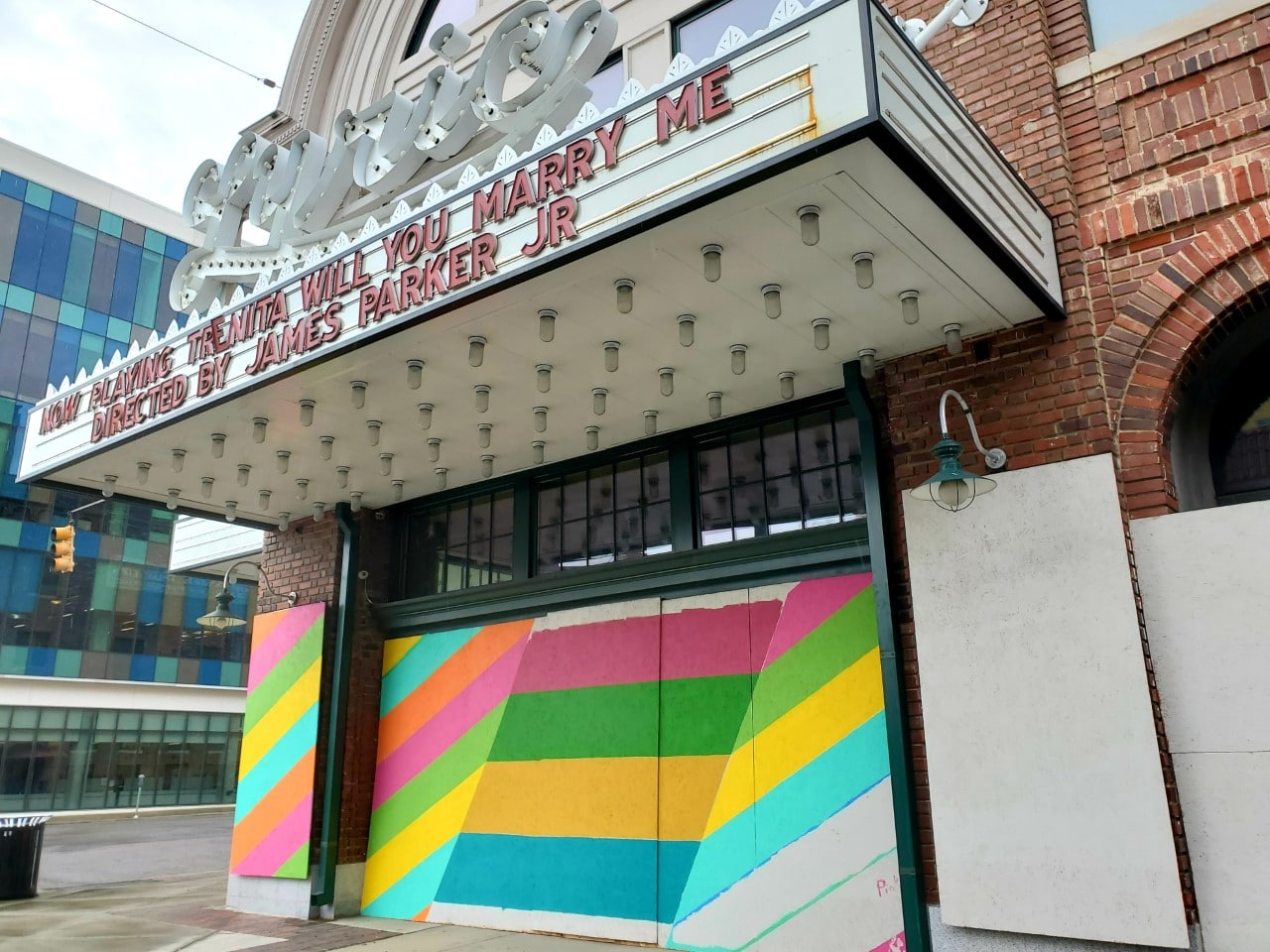 Adam's Eye Care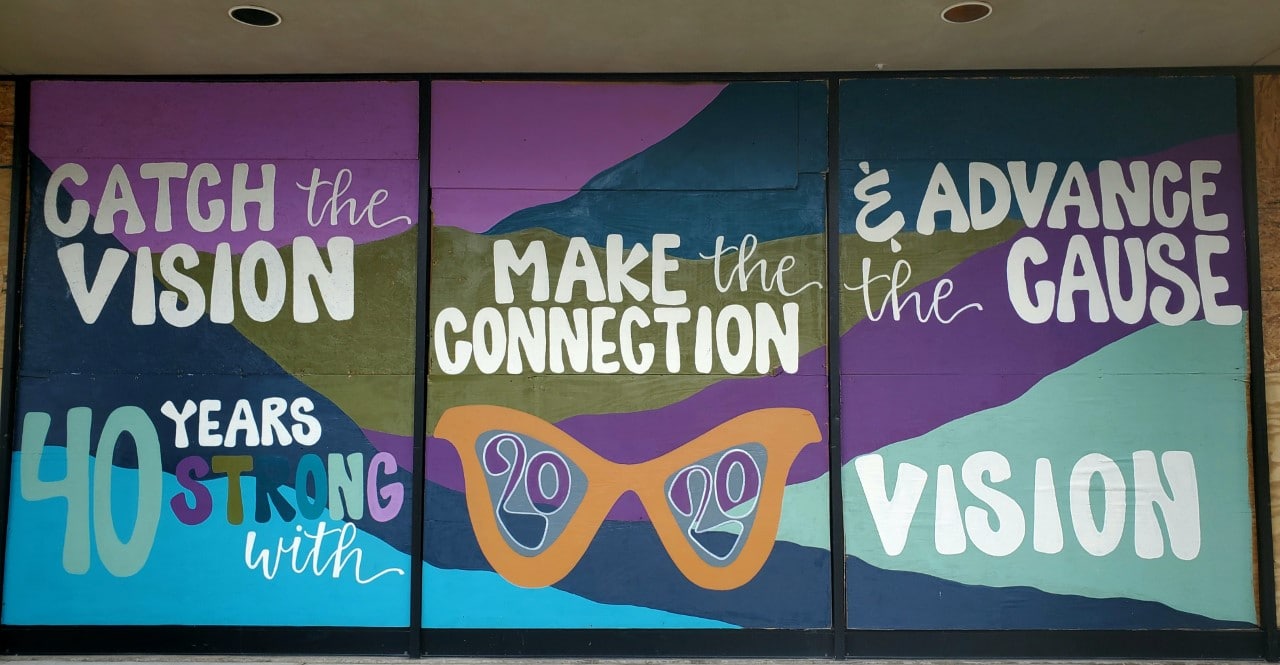 Vibestreet Studios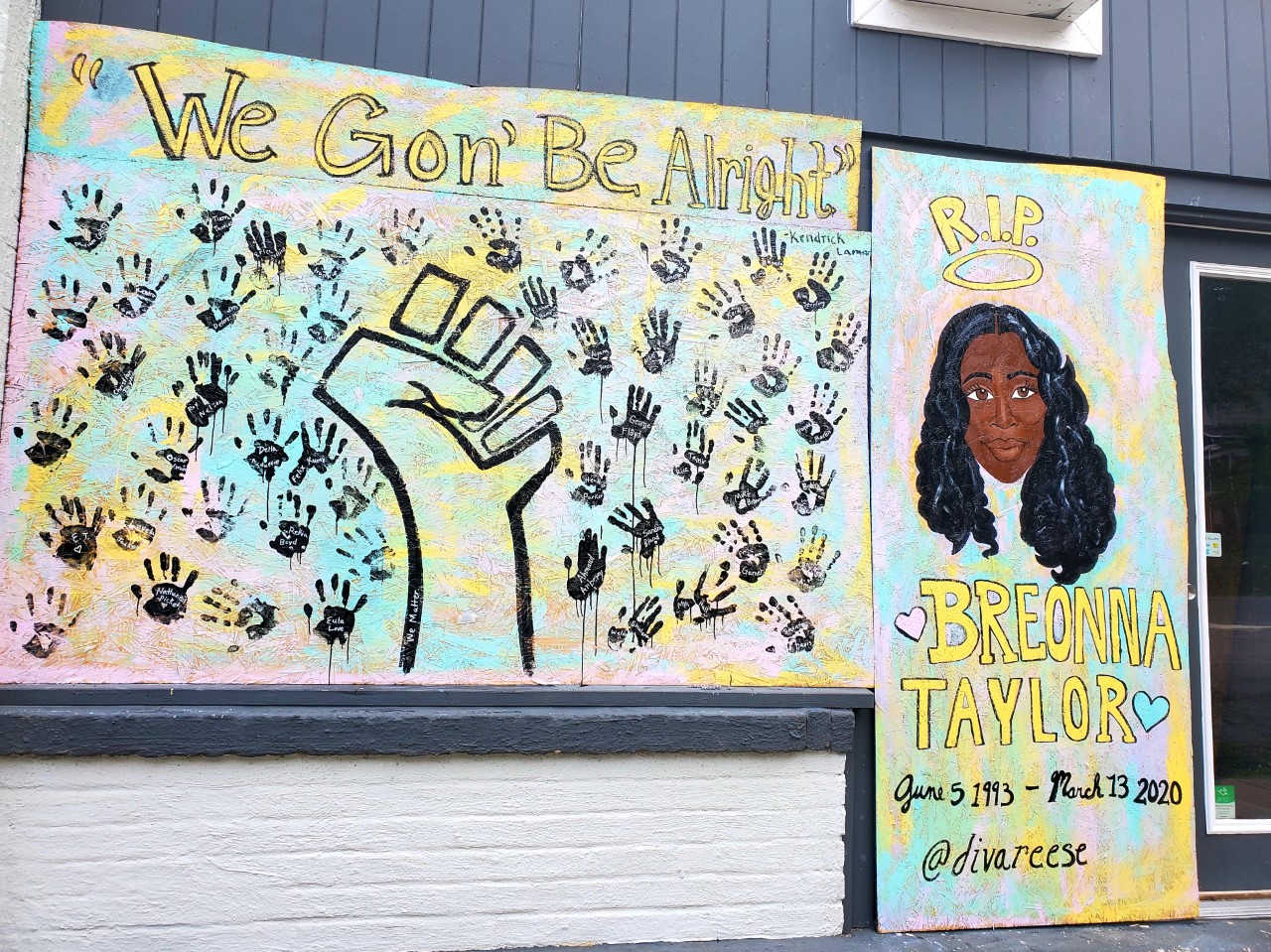 Murals are appearing left and right in Birmingham. This one at Vibestreet Studios honors Breonna Taylor who would have celebrated a birthday this past weekend. Another life cut too short, but her name will never be forgotten.
Birmingham's Loft District
The southeast corner of the Loft District has always been a hot spot for creativity whether that be food, clothes, art or even music. Now beautiful 2nd Avenue North between 23rd and 24th Street North is overflowing with powerful works of art. The area radiates with support and solidarity because material things can be replaced. Lives can not. Like most of us, the following businesses have recognized that it's time for a change.
Charm on 2nd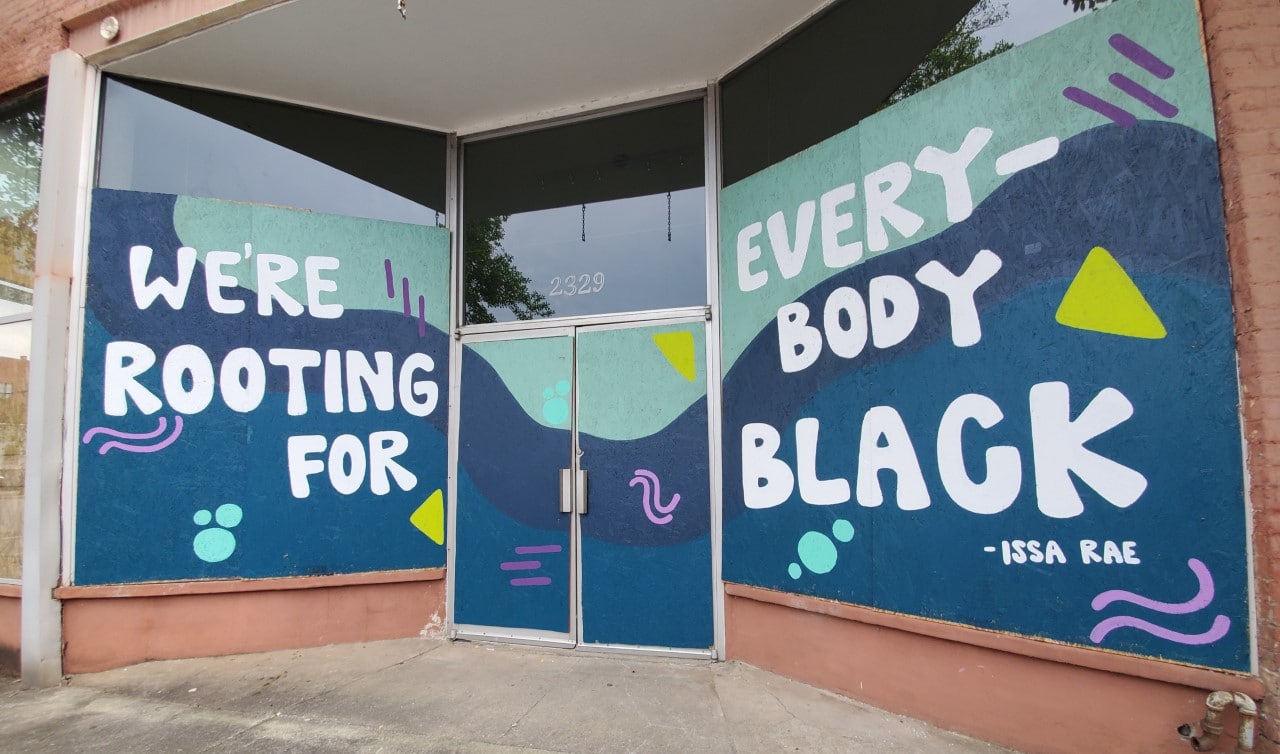 Charm on 2nd was also damaged during the riots. I just discovered what a gem this shop was this past year. Every time I visited, the owners made sure to make me feel welcomed.
"Lives are more important than material things. We will rebuild but lost lives can not be replaced. Sending love to all of our fellow business owners that were hit. Now more than ever we need to support each other."

Statement for Charm on 2nd's Instagram
Asthetik Bham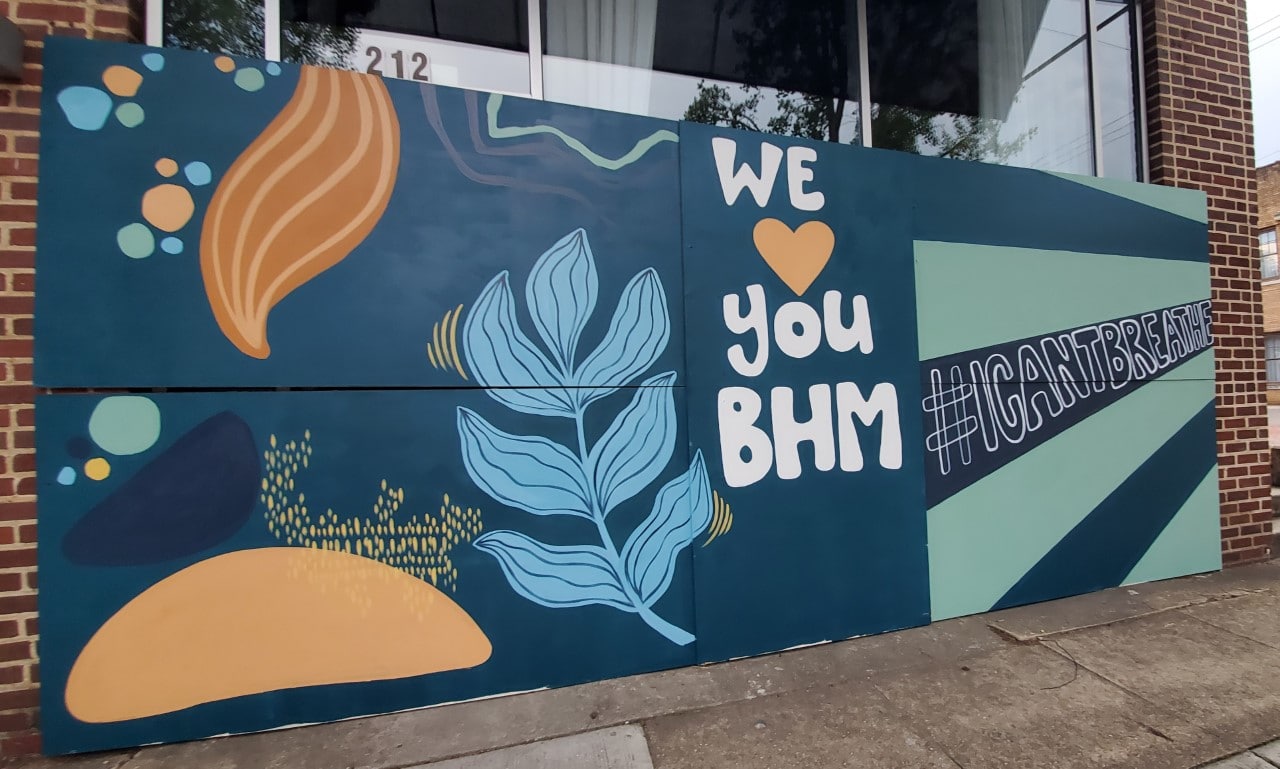 Urban Standard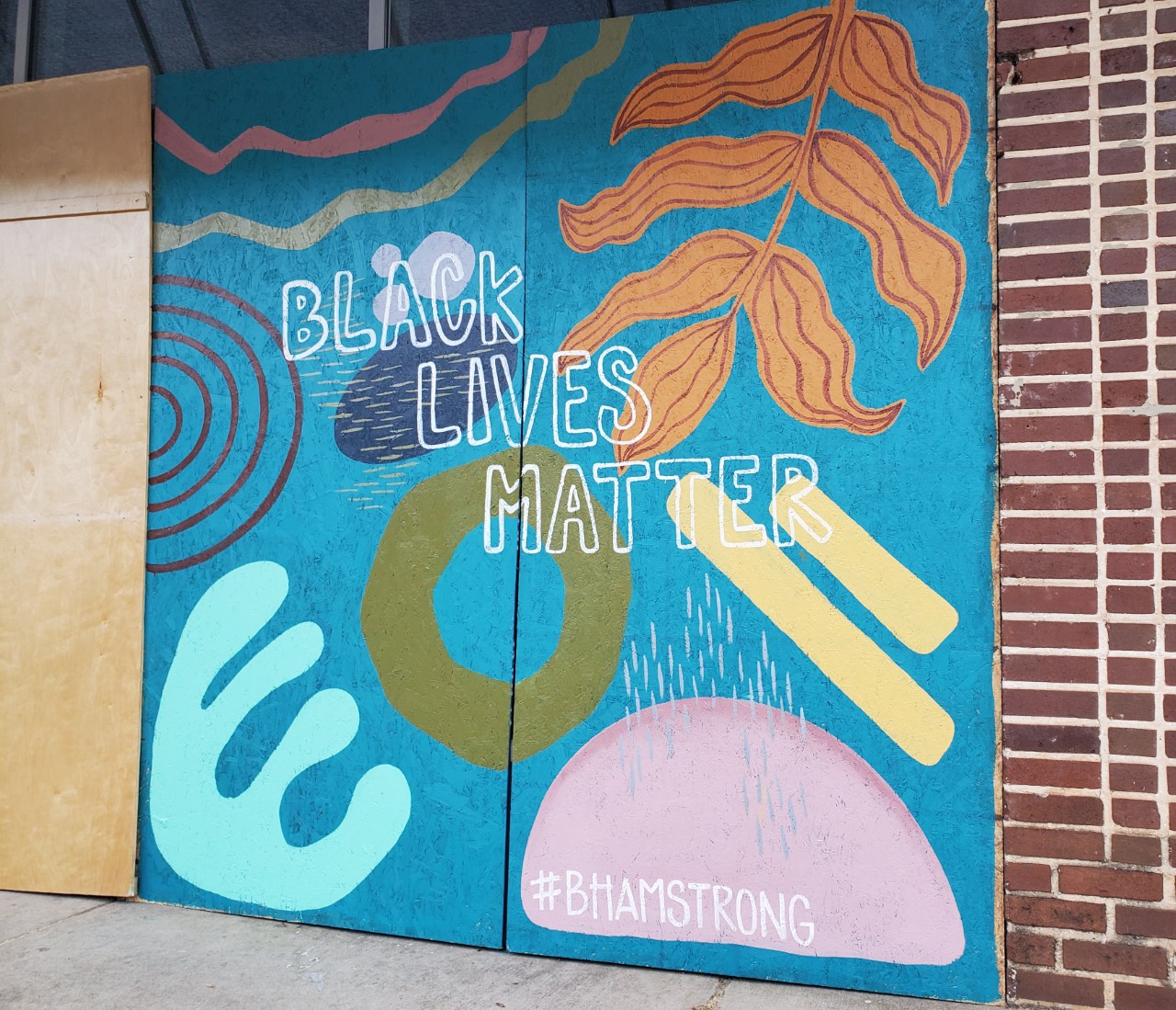 Yo' Mama's + Maxwell Tillman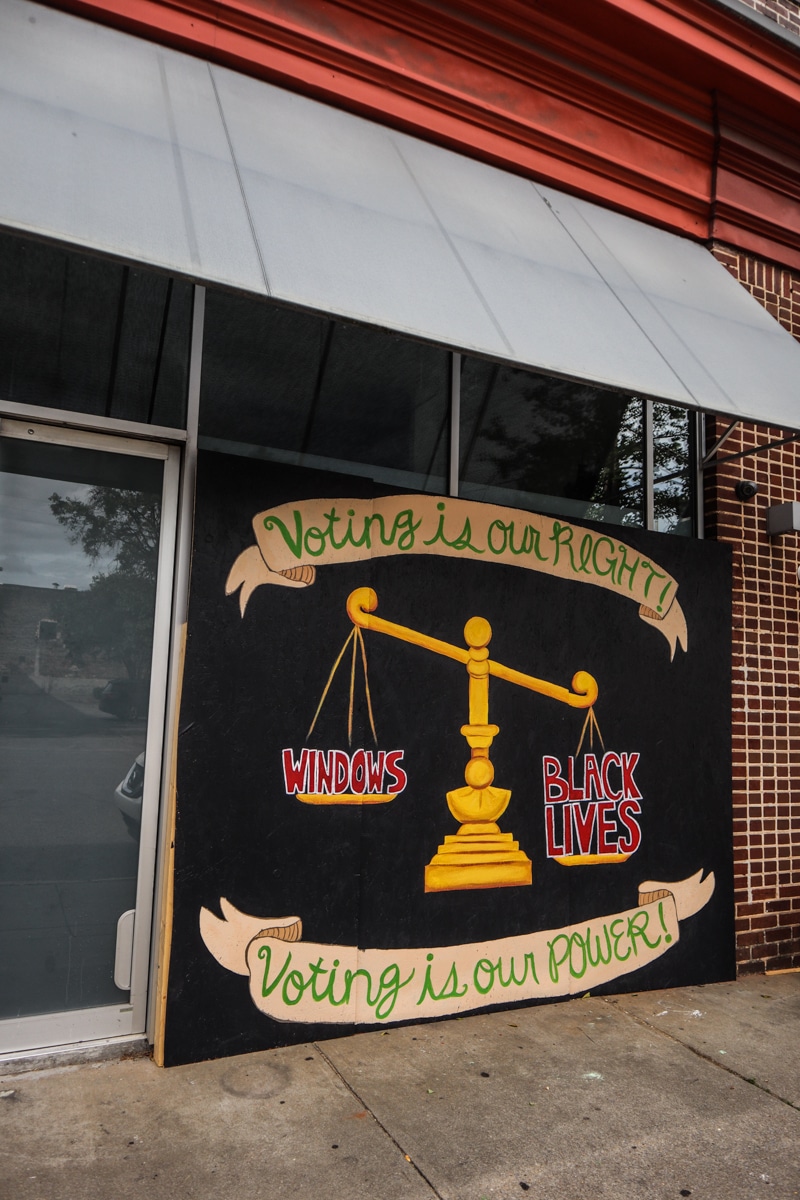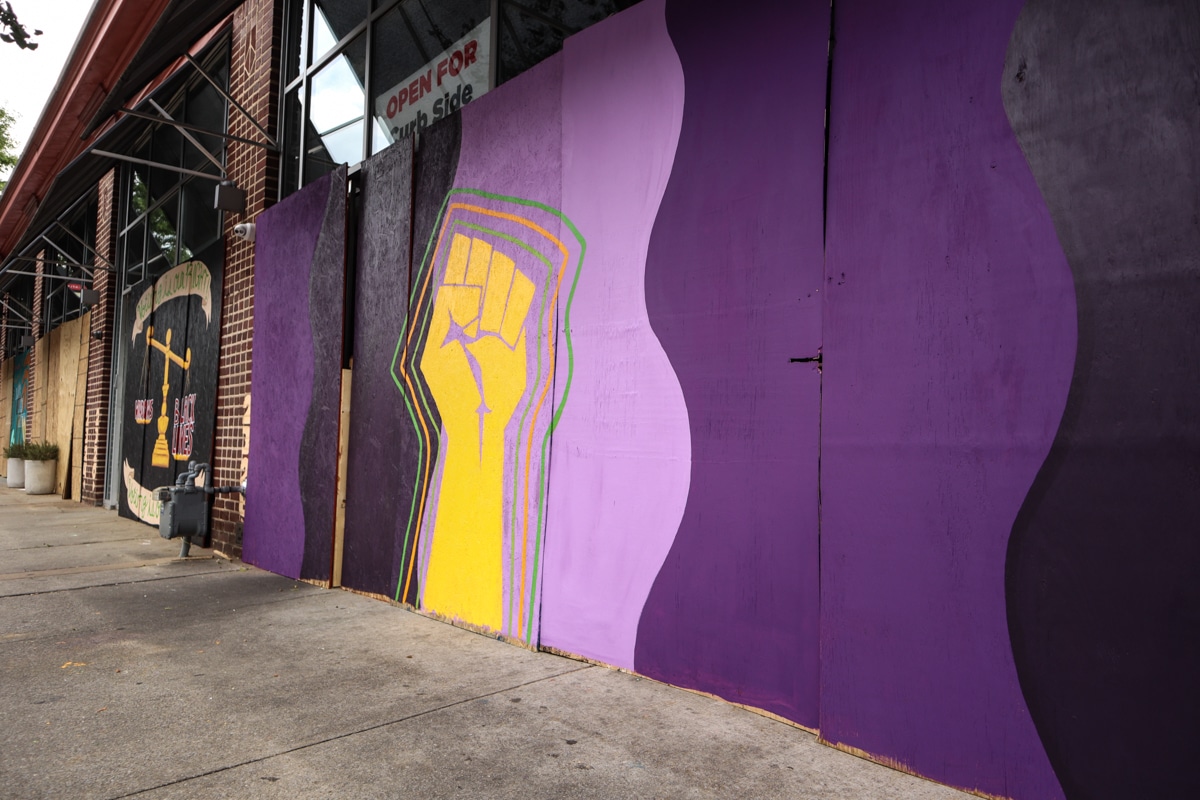 Zarzaur Law Office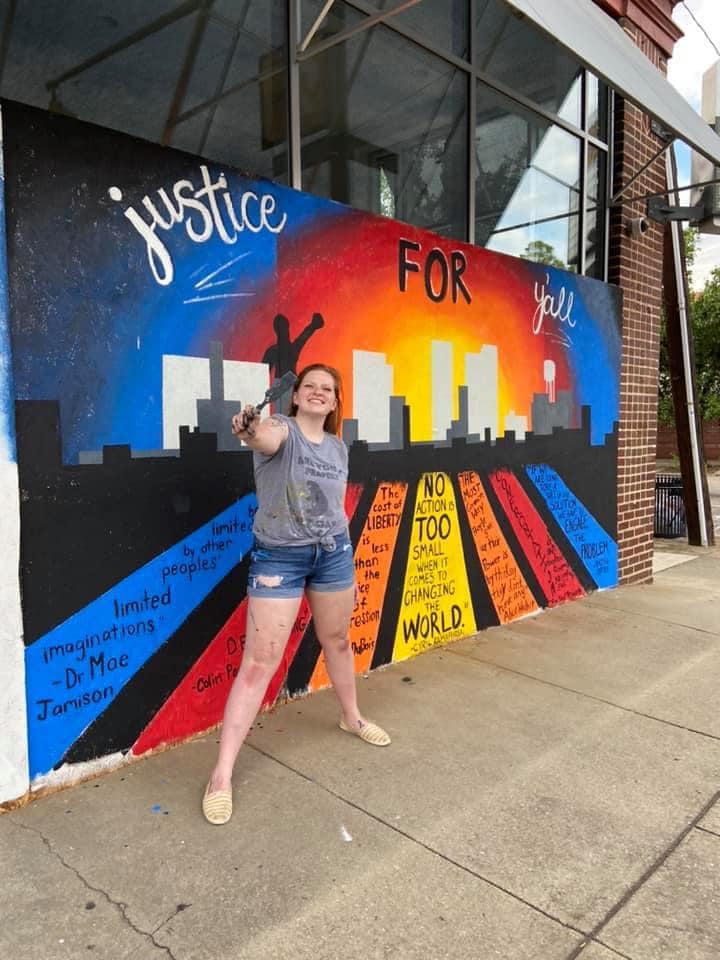 Artists: Jacqueline Gibson
Address: 2332 2nd Ave N, Birmingham, AL 35203
Paper Doll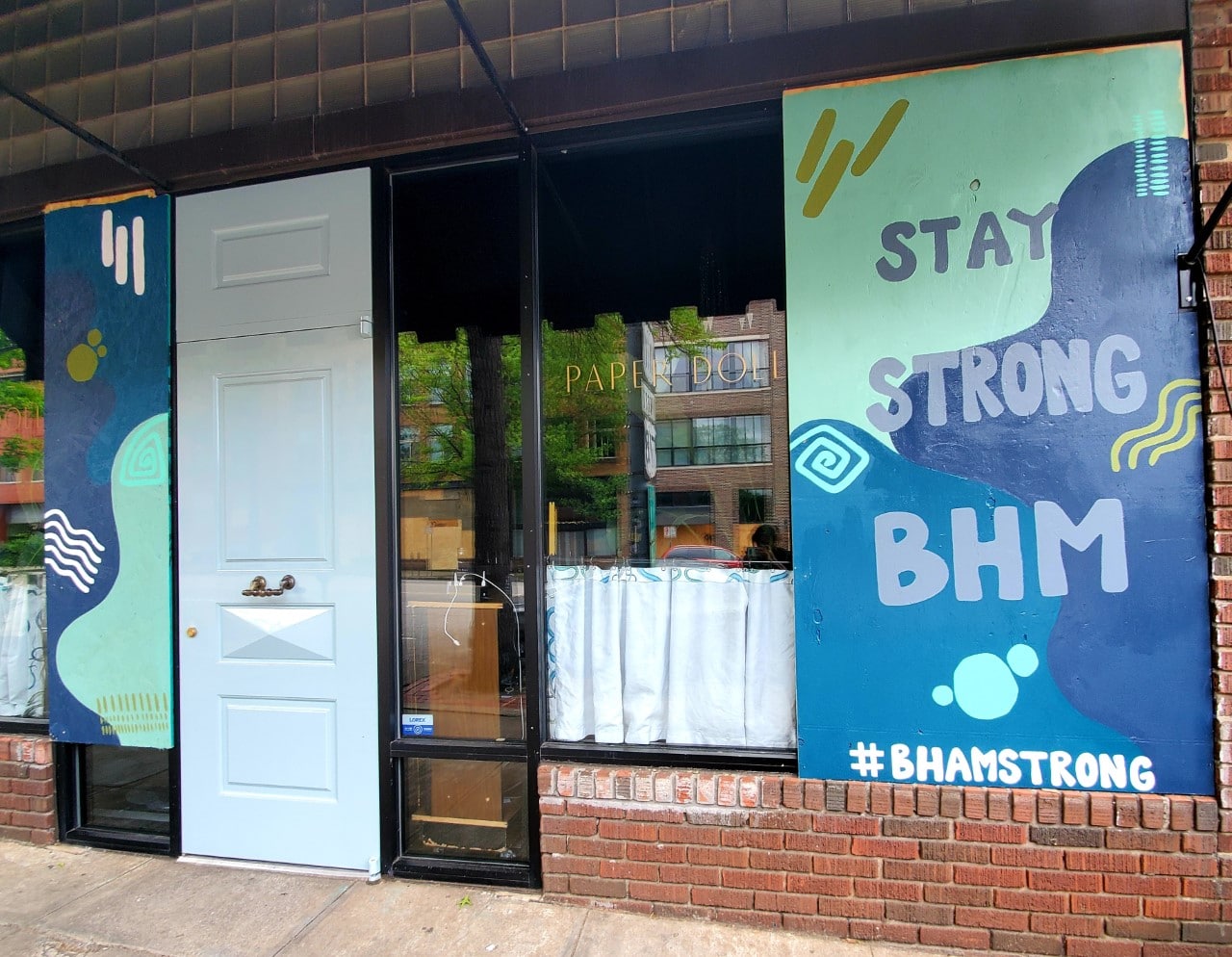 You're probably wondering who helped coordinate all of these amazing murals. Within less than 24 hours, Gusty Gulas had the support of over 50 artists, musicians and volunteers. Name sound familiar? He's the founder of Gusty Gulas Group, one of Birmingham's top real estate companies.
It may be just plywood but this is proof that art and positivity can bring the whole community together for a greater cause. If you'd like to get involved, check out the B'ham Cleanup Facebook group.
We're so proud to call Bham home! If you find a new mural, make sure to tag us in your photos on Instagram @BhamNow + Twitter @now_bham