Sponsored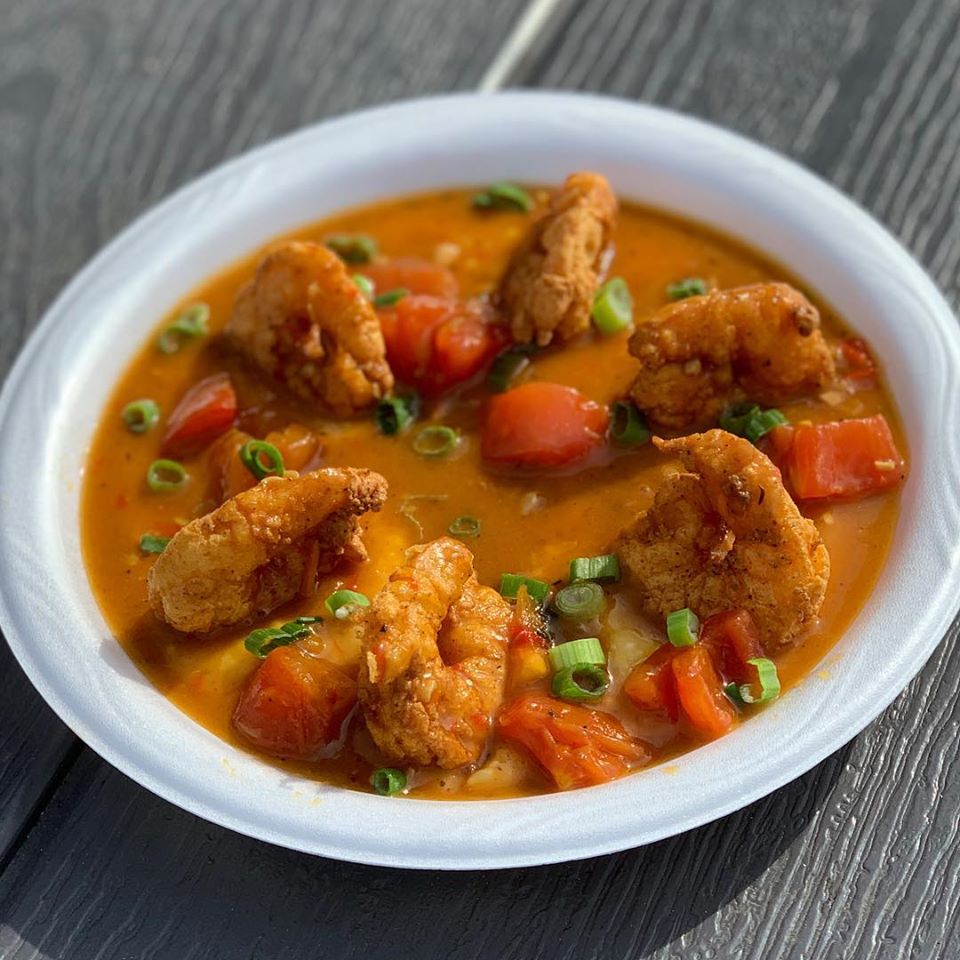 I bet if you dug up the oldest menu in the South, shrimp and grits would be right at the top. It's a classic—starting with humble beginnings to becoming a staple served at 5-star establishments, including here in Birmingham!
Why did I choose these places when there are SO many in the 'ham? I pulled them from our database featuring over 490 local businesses. Add yours!
1. Yo' Mama's
Some deem it one of the best meals they've ever had and that some would be me. Seriously, that's why it's topping this list because there isn't a bad thing on Yo' Mama's menu, but their shrimp and grits are heavenly.
Where: 2328 2nd Ave N, Birmingham, AL 35203
Curbside Hours: Monday-Friday 10:30AM-2:30PM for curbside pick-up only
2. The Fish Market Southside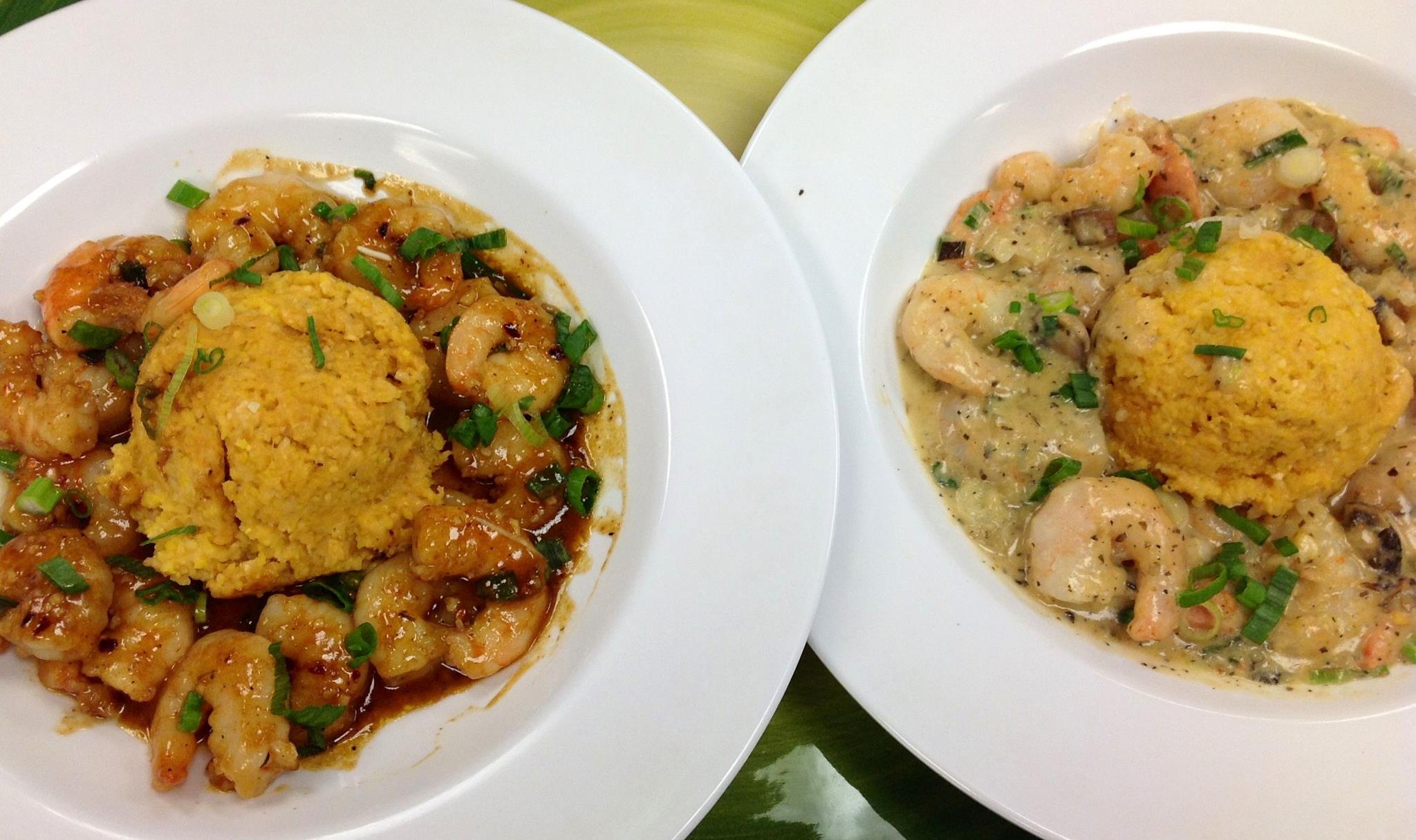 I think I paused writing this article for a full minute and just stared at this picture hoping it'd materialize in front of me. Get George Sarris' famous shrimp and grits two ways at The Fish Market in Southside: BBQ and in their famous white wine sauce.
Where: 612 22nd St S, Birmingham, AL 35233
Hours: Open for dine-in and curbside pick-up. Monday – Thursday 11AM – 8PM | Friday and Saturday 11AM-9PM
3. SAW's Soul Kitchen
Did you think Birmingham-famous SAW's only did BBQ? Think.again. I haven't tried their shrimp and grits yet, but that statement might not last until the end of this sentence. Plus, donate meals to healthcare workers while you're at it.
Where: 215 41st St S, Birmingham, AL 35222
Hours: Limited patio seating and curbside pick-up Monday-Saturday 11AM-7PM
4. Mudtown Eat & Drink
Mama mia! Mudtown's Charleston Shrimp & Grits include shrimp and andouille sausage cooked with peppers, onions and garlic, served over their garlic cheese grits. That's just sinful.
Where: 3144 Green Valley Rd, Birmingham, AL 35243
Hours: Every day 11AM-9PM
5. Hot and Hot Fish Club
Don't hate me, but right now Hot and Hot Fish Club's curbside menu doesn't include their famous shrimp and grits. BUT, since so many people were chatting them up I thought it's a good one to add to your Birmingham meal wish list.
You can still order other delicious items like the fresh tomato salad and NEW strawberry shortcake.
Where: 2901 2nd Ave S Suite 110, Birmingham, AL 35233
Curbside Hours: Tuesday-Saturday 11AM-8PM
6. Little Savannah Restaurant and Bar
It's not a Southern brunch without shrimp and grits on the menu and Little Savannah brings their A-game. The Creole Shrimp and Grits pack-in cheese Grits, tomato, Conecuh Sausage and bacon.
7. Front Porch
Front Porch keeps it classy and classic with their shrimp and grits, smothered in red eye gravy. Do you really need any more info?
Where: 2301 Grand Ave #109, Hoover, AL 35226
Hours: Open for dine-in and curbside every day 11AM-8PM
8. Chuck's Fish
The lovely photo above is actually FISH and grits, but you can also get the dish with blackened shrimp. Chuck's is open for dine-in, with no seating at the sushi or drink bar for now.
Where: 5426 US-280, Birmingham, AL 35242
Curbside Hours: Monday-Friday 8AM-2PM | Dine-in hours: Friday and Saturday call-in reservation only, parties no larger than 6 people. Please leave a voicemail with your name, phone number, amount of guests (6 max), and desired date and time.
9. Ruby Sunshine
These ain't your mama's shrimp and grits—unless she makes them with BBQ. While still offering curbside and delivery options, Ruby Sunshine has re-opened its dining room at 50% capacity.
Where:1017 Oxmoor Rd, Birmingham, AL 35209
Hours: Open for dine-in Monday-Friday 8AM-2PM | Saturday and Sunday 8AM-3PM
10. Another Broken Egg
I'm going to put this description on my gravestone, "Gulf shrimp and andouille sautéed with red peppers and onions in a spicy low country reduction, over creamy cheese grits. Served with garlic bread and lemon."
Where: 2418 Montevallo Rd, Mountain Brook, AL 35223
Hours: Cafes are open for limited dine-in and take out every day, 6:30-2PM
11. 5 Point Public House and Oyster Bar
Some Google reviewers say these are the best shrimp and grits they've ever eaten. Judging by that picture, it looks like they could be on to something.
Where: 1210 20th St S, Birmingham, AL 35205
Curbside Hours: Tuesday-Saturday 4PM-8PM
12. Jake's SoulFood Cafe
Not only does Jakes serve up tasty Jamaican meals, they've also got a pretty expansive menu serving southern favorites.
Where: 3075 John Hawkins Pkwy, Hoover, AL 35244
Curbside Hours: Tuesday-Thursday 11AM-9PM | Friday-Saturday 11AM-10PM | Sunday 11AM-6PM
13. Ocean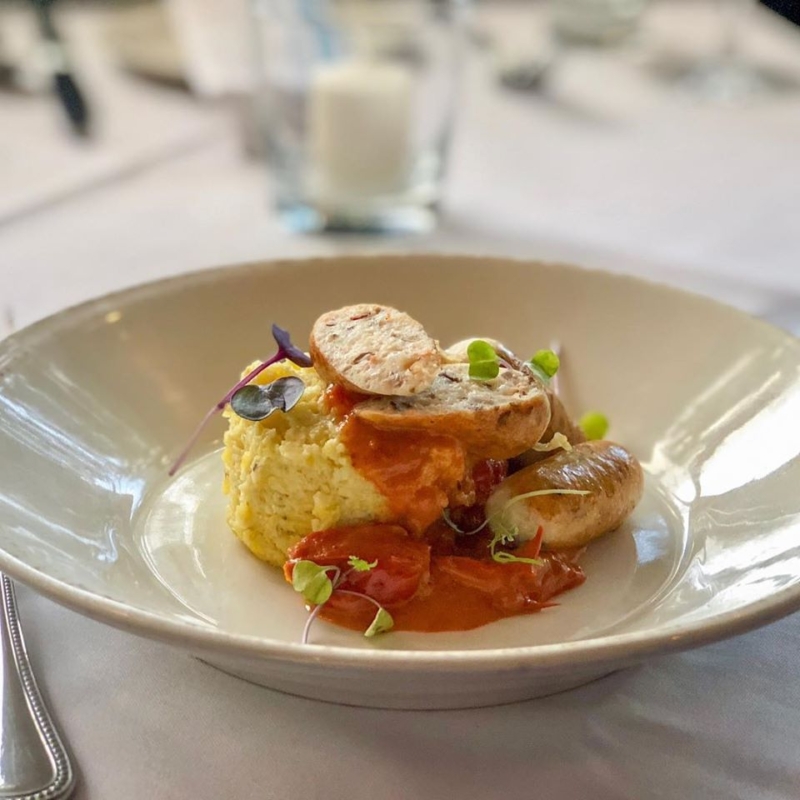 It's your classic shrimp and grits fancier cousin and I'm all here for it. Ocean reimagines the southern staple with heirloom tomato and conechu sausauge.
Where: 1218 20th St S Birmingham, Alabama 35205
Curbside Hours: Tuesday-Saturday 4-8PM
14. FIVE Birmingham
What's better than shrimp and grits? Shrimp and grits paired with of FIVE's outstanding Bloody Mary. The team is back open for dine-in service, limited to no more than eight people, and curbside pick-up.
15. Big Bad Breakfast
When choosing from the massive menu at Big Bad Breakfast it might be easy to get distracted. However, you'll never be let down by shrimp and grits and that's a fact
You know the drill, let us know who we left off the list on social @bhamnow!
Sponsored by: