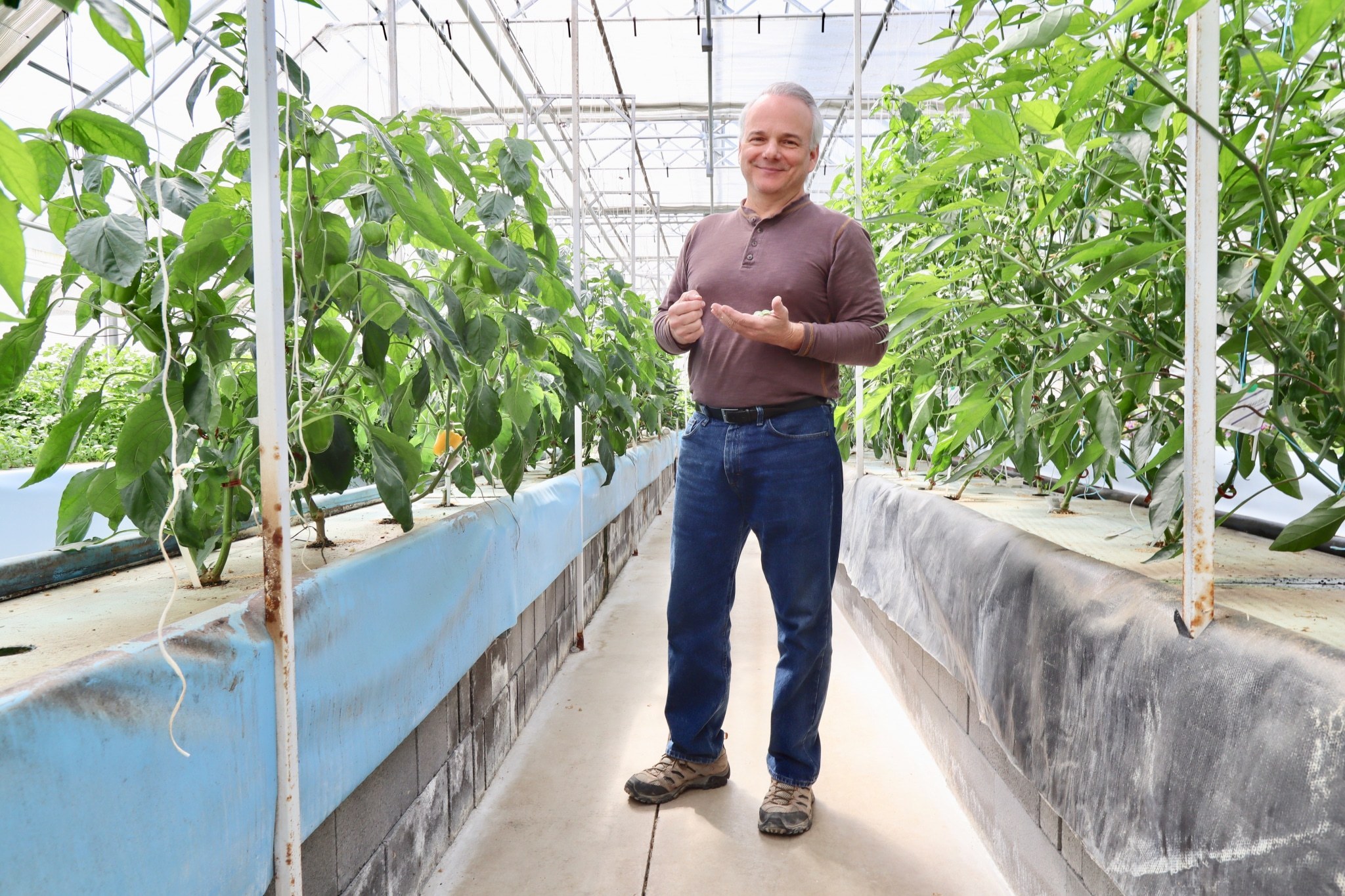 We know this is a challenging time for small businesses, and we wanted to give some extra love to our Birmingham-area farmers. We reached out to six local farmers to find out more about the unique challenges they're facing during this time and what we can do to support local farmers.
Here's who we connected with:
M. Dominique Villanueva of Fountain Heights Farm
Matthew Lawrence of Marble Creek Farmstead
Tim Pfitzer of Magic City Mushrooms
Jones Valley Teaching Farm
Deborah Stone of Stone Hollow Farmstead
Stuart Rayburn of Southern Organics
Also, we put together this guide to 17 places to get farm-fresh food in Birmingham now.
1. Bham Now: What's the situation for Birmingham-area farms right now?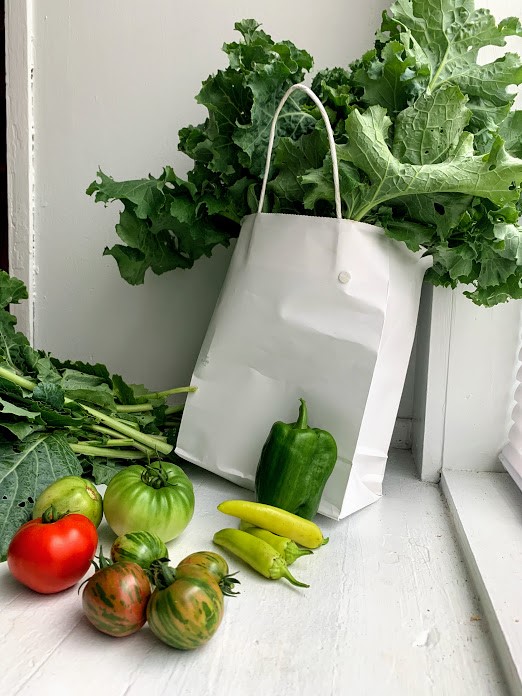 Fountain Heights Farms: We're in an urban setting and our entire premise is community-centered. Everything we grow is prioritized to be distributed amongst our neighbors. We don't have some of the challenges that rural farmers have as far as transportation and finding markets.
Marble Creek Farmstead: Most are scrambling to find a way to get their products marketed to consumers. Many are facing a lot more hardships with spouses out of work, the inability to source important supplies and other challenges.
Magic City Mushrooms: Local farms are struggling, to say the least. We're all out here trying to do the best we can to feed the people.
Stone Hollow Farmstead: Initially I was concerned that all of our crops (Stone Hollow and all of our community farmers) from the flowers to veggies and fruits might be lost. But, what actually happened was our community rallied together in support of our small and local Birmingham food community!
Southern Organics: Extremely challenging. Farming is tough under good conditions but losing the majority of the restaurants so quickly doesn't leave many options for fresh crops with short shelf lives. We still have to tend the crops in production and keep the farm running with or without customers.
2. Bham Now: what kinds of unique challenges are farmers facing due to COVID-19?
Marble Creek Farmstead:

Lots of new business for us so keeping up is challenging.
Running a meat processing plant and trying to maintain adequate employee spacing is hard.
We have a lot of inputs to our system, so it's hard to source some things we need.
There's lots of employee abesnteeism.
Balancing the needs of long time customers with the demands of new customers.

Magic City Mushrooms: Our challenges are the same as anyone else's with everything being disrupted. Again, our goal is to overcome those challenges and provide a safe alternative to public contact.
Jones Valley Teaching Farm: All seven of our Teaching Farms are currently closed to the public. We've developed strict protocols for our staff to follow so that we can safely continue to grow and harvest fresh food for our community.
Stone Hollow Farmstead: We're moving forward. We're harvesting all of the overwintered flowers, spring carrots, salad greens while still producing lots of goat and cow cheeses. Our online sales have increased dramatically. Our wholesale division has continued and we are about to launch in Food52!
Southern Organics: Most of our crops need daily attention and while technology provides many tools to help, farming remotely isn't currently a viable option.
Fountain Heights Farms:

Being able to grow enough food to provide for our neighbors and friends.
Another challenge we face is the cost of water. Summer months are around the corner and we're dreading the $500+ monthly water bills that we had last year. In the meantime, we've been able to rig a rainwater catchment system with a 550-gallon tank that will help us lower our water costs. We've also implemented many African and Indigenous farming practices that help us conserve water.
3. Bham Now: What are y'all doing right now in terms of production?
Jones Valley Teaching Farm: Some of our plants are just now getting in the ground.
Magic City Mushrooms: We're producing at the same level as before and selling it at the Irondale Farm stand. We developed this farm stand about 5 weeks ago in our front lawn and have been providing not only our mushrooms, but several local farmers' products at the stand ever since. It's grown into a beautiful thing that the community seems to really be supporting.
Jones Valley Teaching Farm: Our Jones Valley Teaching Farm staff is continuing to grow food during this time. When it's ready, we'll be distributig produce grown on the Teaching Farms locally at no cost to individuals and families. We'll also partner with local agencies serving our neighbors in need. Finally, we'll continue to grow seedlings in our greenhouse to share with our community. Our hope is that you can grow food on your own and share with your neighbors.
Stone Hollow Farmstead: Fortunately, we have our Farmstand at Pepper Place as an outpost for the farm. We called a dozen local farms and asked them if they wanted to sell to us. All said yes, proving it takes a village to make things work out! With the combined efforts of the local farms, Farmstand was able to offer local flowers, foods and produce with curbside pickup or home delivery of local growers' produce and products.
Southern Organics: We're lowering production on crops that aren't selling as well and donating excess to a food ministry.
Fountain Heights Farms: We're growing traditional African, Latinx, Asian and Indigenous crops like tomatoes, eggplant, potatoes, squash, melons, pumpkins, peas, peppers, onions, corn, beans, peas, herbs, and okra. We also grow things that our communities have cultivated for centuries here in the Americas like collards, kale, cabbage, carrots, lettuce, mustards, garlic, and chard. We plant flowers to encourage pollinators to visit the farm and because we understand the importance of adding to the beauty of our neighborhood.
Marble Creek Farmstead: We do lots of eggs and all the meats. We're selling at Pepper Place, shipping throughout the US and doing home delivery.
5. Bham Now: Are you able to sell anything right now? If so, where can people get your food?
Stone Hollow Farmstead: Shop with us at www.stonehollowfarmstead.com for curbside pickup or home delivery. Join our CSA which is a tapestry of many farms growing in our community. You can also find recipes on our Tuesday Table blog.  
Southern Organics: Find our products at great retailers like Piggly Wiggly, Greenwise, Harvest Market and order online with Till.
Fountain Heights Farms: Fountain Heights Farms works on a sliding scale weekly distribution system. "Free Spirits" receive a free Fresh Bag that includes whatever we've harvested for that week without questions or hassles. Each Fresh Bag has multiple items and usually weighs in at around 8lbs of naturally-grown produce. "Foodies" pay $5 for a mixed bag of produce, and our "Friends of a Friend" pay $10 for the same bag if they can afford to pay a bit more to encourage balance. Neighbors also know they are welcome and encouraged to harvest what they need when they need it. Contact us at farms@fountainheightsfarms.com or call 205-730-6443. 
Marble Creek Farmstead: Absolutely! Visit marblecreekfarmstead.com. We're also selling lots of other farms' and food vendors' products. 
Magic City Mushrooms: Our farm stand offers a wide variety of products that customers can safely purchase. We are done practicing social distancing here—we're working on perfecting it. We maintain a 15-foot distance between customers and they're able to purchase items using the honor system with cash. Stop by 5173 Northumberland Rd., Irondale, AL 35210 to check it out. 
6. Bham Now: What can people do right now to support local farmers?
Southern Organics: Buy local! We have lots of great farms in Alabama so please support them by buying Alabama-grown food.
Fountain Heights Farms: People who want to support the work we're doing can help Fountain Heights Farms acquire additional empty lots in our neighborhood. We're also collecting funds to build a greenhouse, wash station and market stand with a cooler to be able to grow more and offer more healthy produce to the community at their convenience. Contact us directly to donate: farms@fountainheightsfarms.com or call 205-730-6443.
Marble Creek Farmstead: Buy our products and please be patient as we grow to meet new demand.
Magic City Mushrooms: I'd say there are several good things happening. People are banding together to get through this. I think this is what it's all about. We're all scared. We're all trying to figure it out. I think by providing the farm stand, we've given customers a sense of normalcy and safety and that's a cherished thing.
Stone Hollow Farmstead: Buy all that you can from local growers and producers. Sign up for Pepper Place contactless farmers market email notifications. The market is open 7-12 Saturdays. Order online or call the farmers directly and they'll put it in your car as you pass through the market.
Now tell us, Birmingham, what are you doing to support local farmers? Tag us on social @bhamnow and let us know!