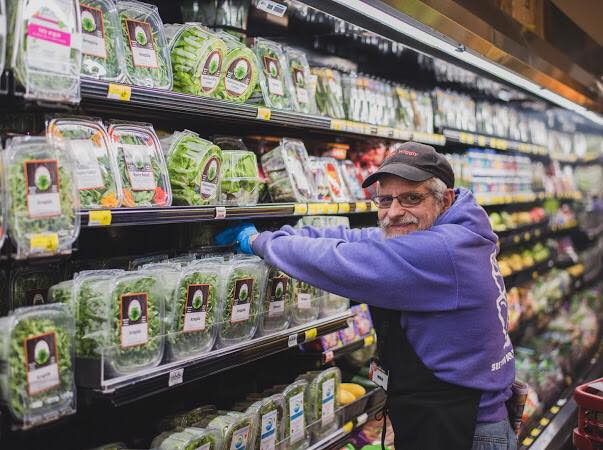 Due to COVID-19, masks, gloves and lots of hand washing have become the norm when going out in public. But there are even more methods being taken to keep shoppers safe. Here's a look at what grocery stores in Birmingham are doing.
Fresh Value Supermarkets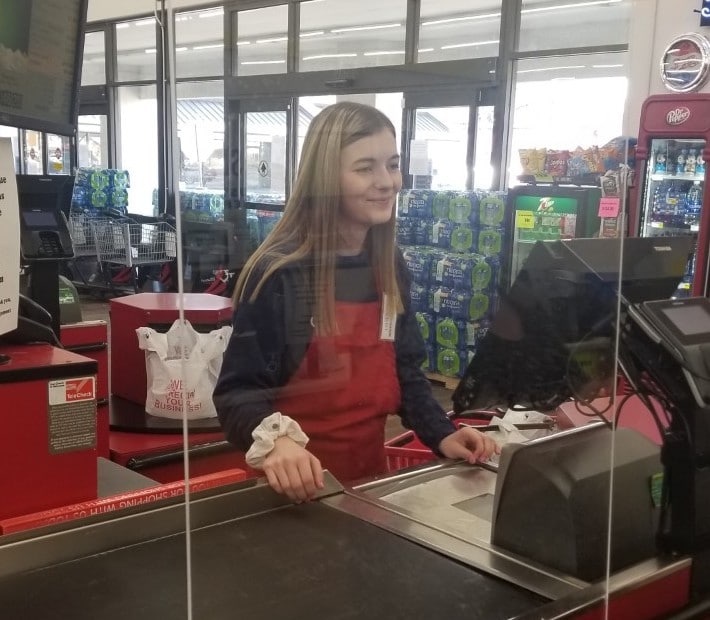 What's the first thing you touch when at the grocery store? The shopping cart, of course. You have to put those groceries somewhere. But yikes! Aren't they covered in germs?
Fresh Value Supermarkets, operated under Fourth Avenue Supermarket Inc., are taking extra measures to eliminate germs from their shopping carts. Enter the Sanitizit—a disinfecting machine that sanitizes grocery carts.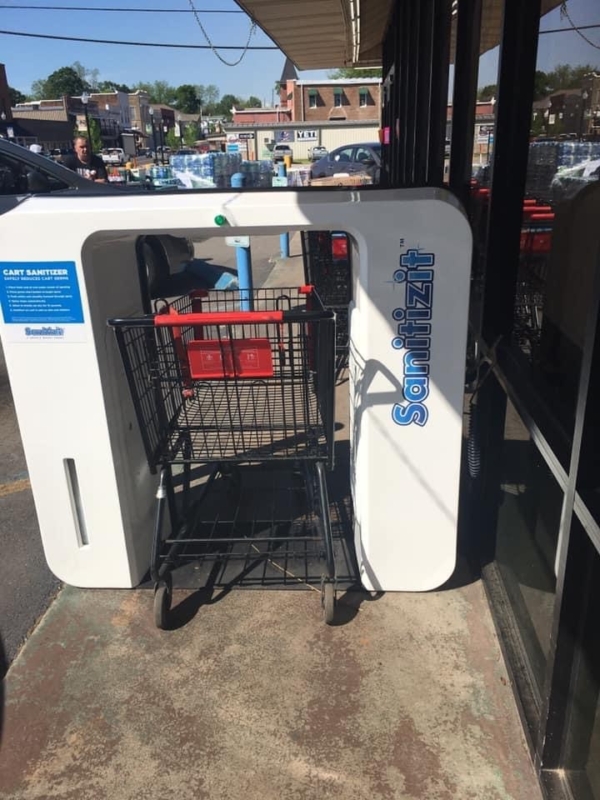 How it works
Using a Sanitizit solution, the machine applies a quick-dry sanitizing mist that covers each shopping cart and kills germs on contact. The cleaning solution is a green, eco-conscious sanitizer that is strong enough to kill germs, but is 100% safe for retail food environments.
"We knew getting Sanitizit machines into our stores was the right thing to do to keep our shoppers protected from germs now and into the future."

Calvin Pettigrew, President, Fourth Avenue Supermarket, Inc.
Check out the following demonstration on how to use the Sanitizit machine.
Which stores are using the Sanitizit machine?
You can find the Sanitizit machine at Fresh Value stores in Bessemer, Trussville and Pell City. It can also be found at Dorsey's Supermarket in Oxford, AL.
Sanitizit machines will stay in Fresh Value stores permanently.
Piggly Wiggly
While Piggly Wiggly may not currently have the Sanitizit machine, stores are taking extra steps to keep shoppers safe. In fact, Piggly Wiggly was the first grocery store in Birmingham to install clear plastic guards to separate the customer and cashier at checkout points.
"We have made the necessary adjustments to adhere to the new state-issued occupancy requirements. When the occupancy limit has been reached, then we transition the store to "one in one out" while spacing customers six feet apart."

Andrew Virciglio, Crestline location owner, Piggly Wiggly
You will also find these dividers at Fresh Value Marketplace and Costco.
Here's a look at more precautions Piggly Wiggly stores are taking:
Masks and gloves. Staff is supplied masks and gloves daily to wear during their shifts.
All-day sanitizing at every store. This includes cleaning carts, shelves and store surfaces.
Limited hours. All Piggly Wiggly stores in Jefferson County, and the Dunnavant Valley location, are from 7AM-8PM.
Other Options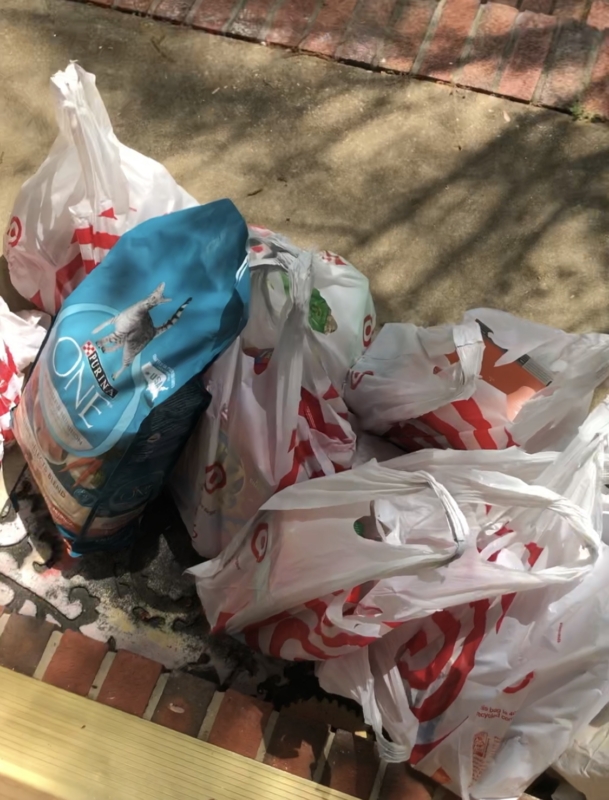 If you're hoping to avoid visiting groceries stores in person, there are several companies that will shop for you and bring all your needed items right to your door. Here are some to consider:
Shipt: a Birmingham-based company, will shop and deliver from several grocery stores, including:
Target
Costco
Piggly Wiggly
Publix
Winn Dixie
Greenwise Market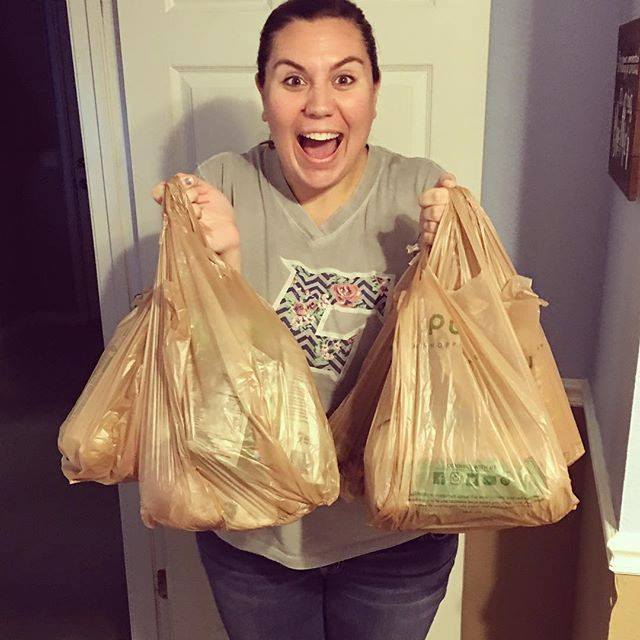 Instacart is another company to consider. They shop and deliver from the following places:
Aldi
Greenwise Market
Publix
Sam's Club
Sprouts
Winn Dixie
What do you do with groceries that are delivered? No, you definitely shouldn't disinfect those pears! According to Health.com, you can wipe down any inedible containers (plastic packaging, cereal boxes) with a disinfectant wipe, but it's not necessary to transfer everything to another container, unless that's your standard practice already.
They also suggest that after unpacking all of your groceries and putting everything away, you should clean and disinfect your countertops with disinfecting wipes or bleach-containing products.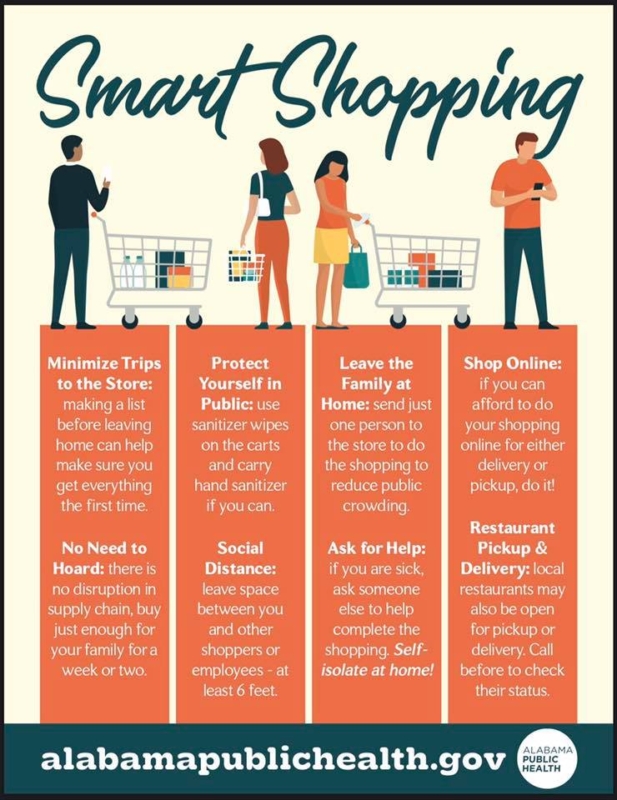 What are your thoughts on Sanitizit machines and precautions Birmingham grocery stores are taking to help keep us safe? Let us know on social @bhamnow.