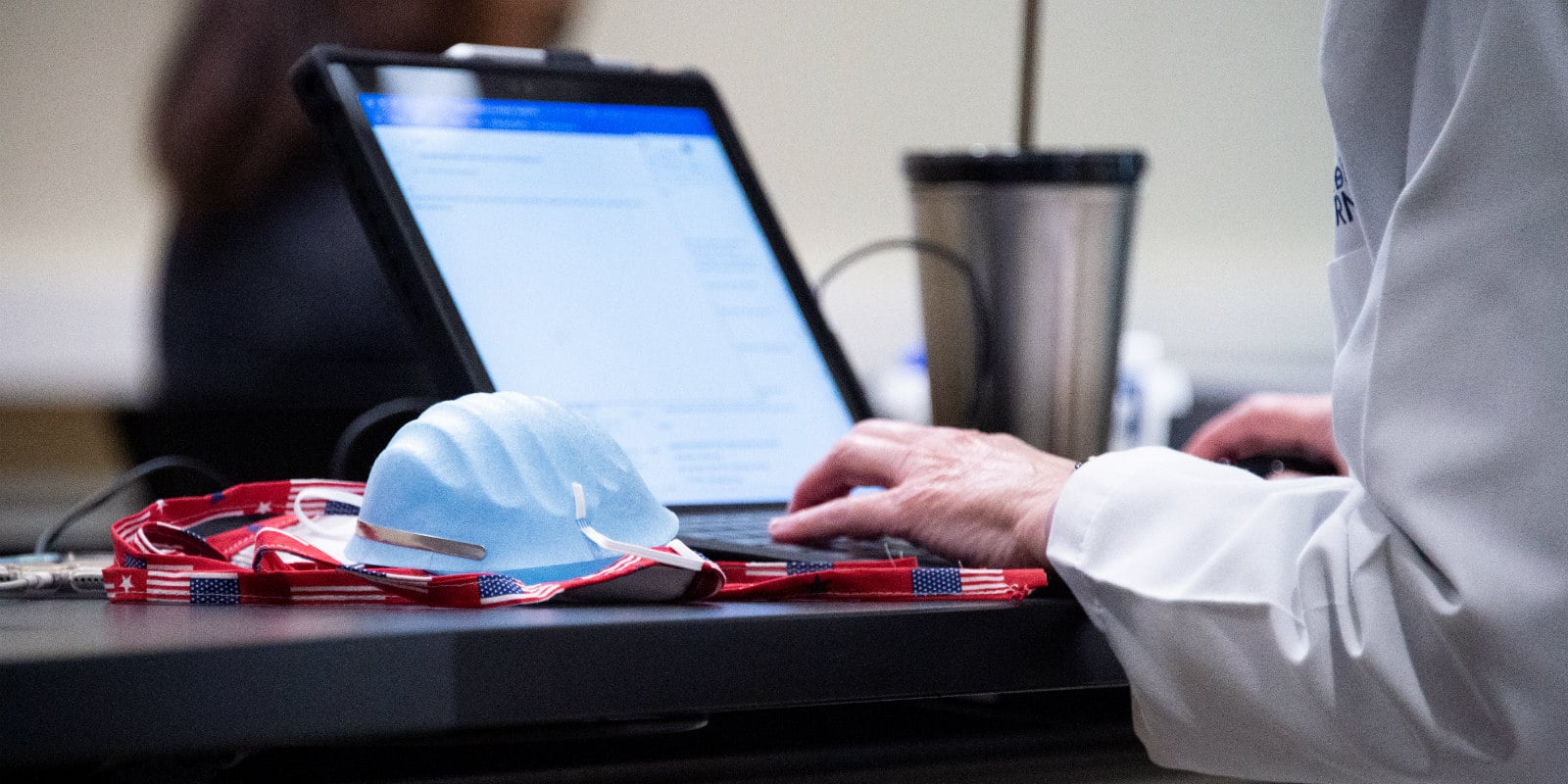 Researchers at UAB have set up a new symptom tracker to help get a handle on where COVID-19 is spreading throughout Alabama, particularly rural areas. Find out how you can help them understand better how underserved populations are faring.
1. HelpBeatCOVID19.org is the go-to place for tracking the way the virus is spreading through Alabama.
Okay so before you switch off, thinking "I don't need a symptom tracker—I already know what the symptoms are," hold on a sec. This symptom tracker is actually for the hardworking scientists at UAB to get a more accurate picture of where the virus is going throughout our very rural state.
It can also help gather data for people who live in urban areas but feel well enough to quarantine at home without going to get tested.
2. A rock-star team is behind the project: find out why they're doing it.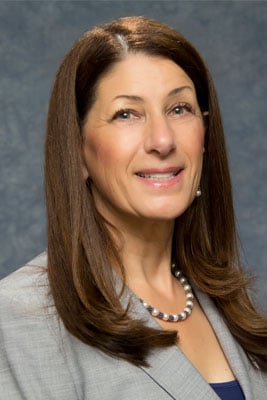 There are three project leads, and many others working behind the scenes:
Sue Feldman RN, MEd, PhD, associate professor in the UAB School of Health Professions and UAB School of Medicine
Mohanraj Thirumalai, MS, MEng, PhD, Assistant Professor, Department of Health Services Administration
Sarah Parcak, PhD, FSA, Professor, Department of Anthropology
"During this devastating disease outbreak, we cannot ignore anyone, any population, any demographic.

HelpBeatCOVID19 gives everyone a voice and a chance to contribute to a new way of reporting symptoms that is specifically designed for the rural communities who are often without the resources of those who live closer to urban areas."

Mohanraj Thirumalai, Ph.D., assistant professor in the UAB School of Health Professions
Here are some of UAB's institutions who are supporting this project:
School of Medicine
School of Health Professions
3. Add your data (or help others add theirs) to help understand the spread of COVID-19 throughout Alabama.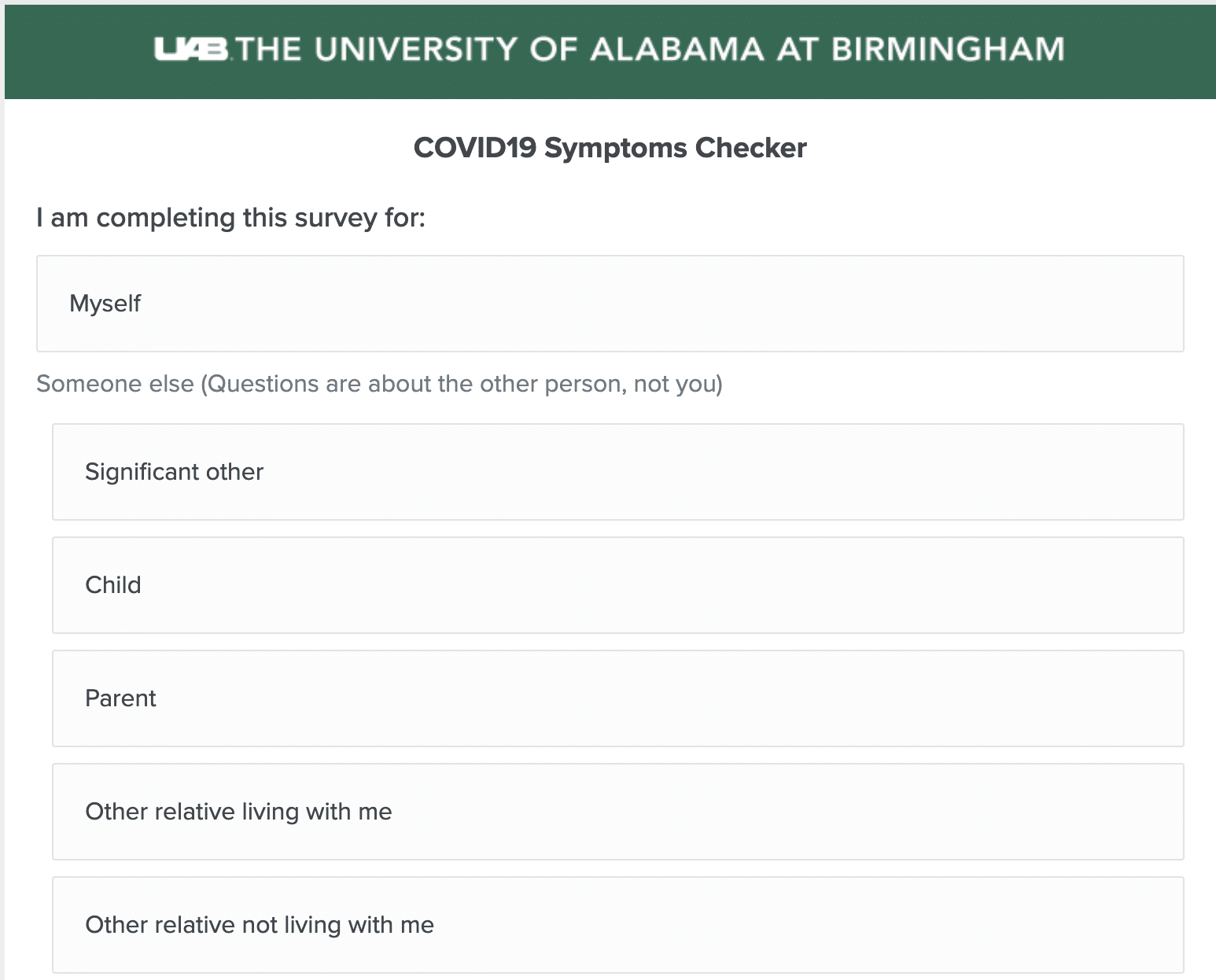 Let's say you—or someone you know—don't feel well or have symptoms related to the novel coronavirus.
Hop on the site and fill in the questionnaire either for yourself or someone you care about (whether you live in a rural area or not). It should take you 3-5 minutes. You'll answer questions about how you feel that day, current symptoms and other health conditions. So far, almost 13,000 people have filled in their symptoms.
According to Sarah Parcak, who you probably know from her prowess in the field of space archeology,
"As people present more symptoms in these communities, public health officials will be able to look at populations in specific ZIP codes, gaining timely information to help identify priorities during the course of the COVID-19 outbreak

This information will fill a void in coronavirus reporting and be of great value to help lessen the threat to public health in the Southeast. The new tool could help identify new community outbreaks more effectively, taking into account all aspects of lives of the people in that community."
Now tell us, Birmingham, what are you doing to help others during this time of #shelterinplace and #socialdistancing? We want to hear from you. Tag us on social @bhamnow and let us know.