Please note this event has been postponed until further notice.
Sponsored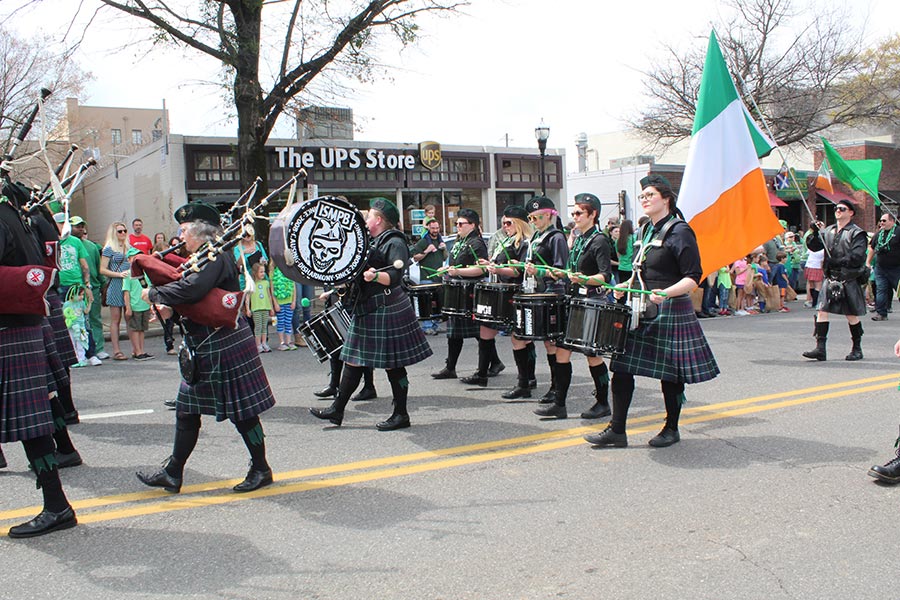 It's almost time to find something green to wear and celebrate St. Patrick's Day, Birmingham. And there's no better place to go than Five Points South—you don't want to miss the St. Patrick's Day parade on March 14 this year. Here's why.
1) You can listen to live music throughout the day.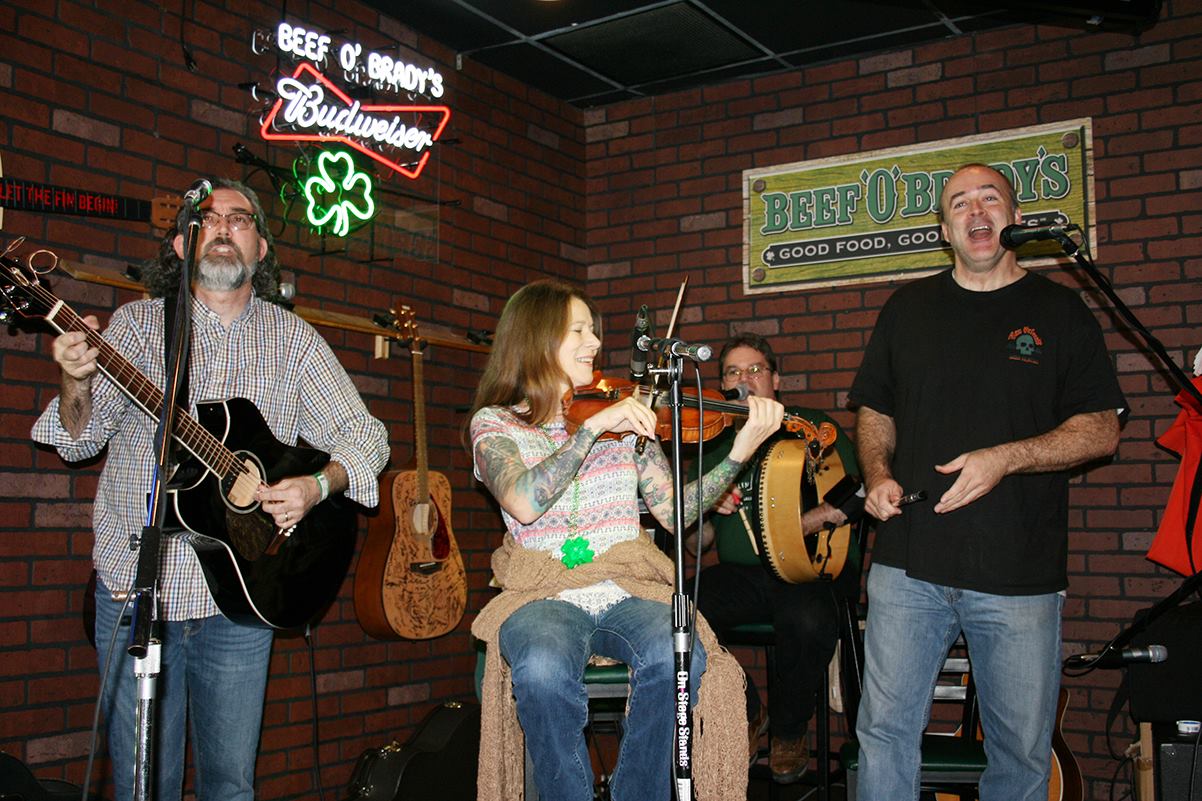 Come out and listen to live music on the Cortland Vesta stage on Saturday, March 14. Starting at 11AM, Birmingham band Hooley will be performing traditional Irish jams. From 2:30 to 5PM, you can catch Mark Gunn, AKA "The Celtfather," on autoharp.
2) There will be plenty of activities for the kids, too!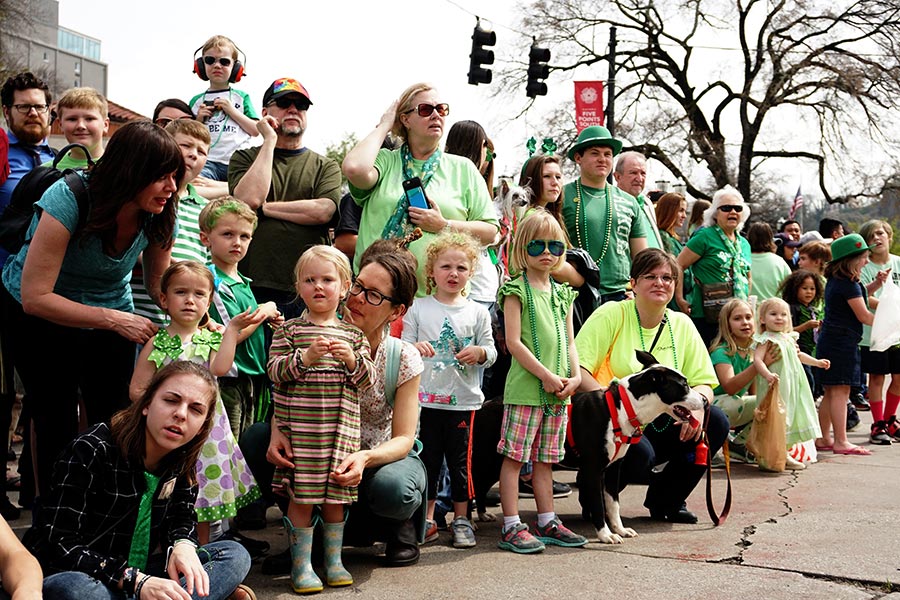 If your little ones are in tow, don't worry—there's something for them, too. The Kid Zone will feature Irish Dancing, games, face painting, a bounce house and more from 11AM to 1PM. Kids can also enjoy *kid-friendly* drinks like green milkshakes.
3) Food & drink specials will make the celebration even more fun.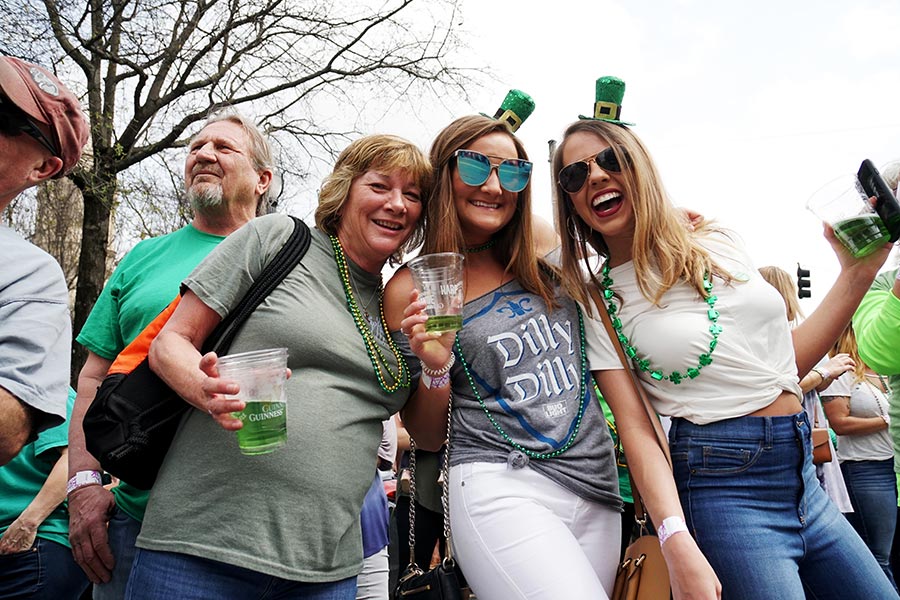 Participating sponsors in Five Points South will also be providing festive food and drink specials throughout the day, including:
A lucky charm shot at The Woolworth
A Nutty Irish Man latte at FILTER
Guinness cheese spread at 5 Point Public House & Oyster Bar
Frozen Irish Coffee at Brennan's Irish Pub
Corned beef & cabbage at Black Market Bar & Grill
It's also worth mentioning that you can now take your drink to go as you watch the parade with Five Points South's new Entertainment District designation. Just remember to celebrate responsibly, folks.
For a full list of specials, visit this link!
4) You can learn more about Cortland Vesta, the new high-rise apartment building in Southside.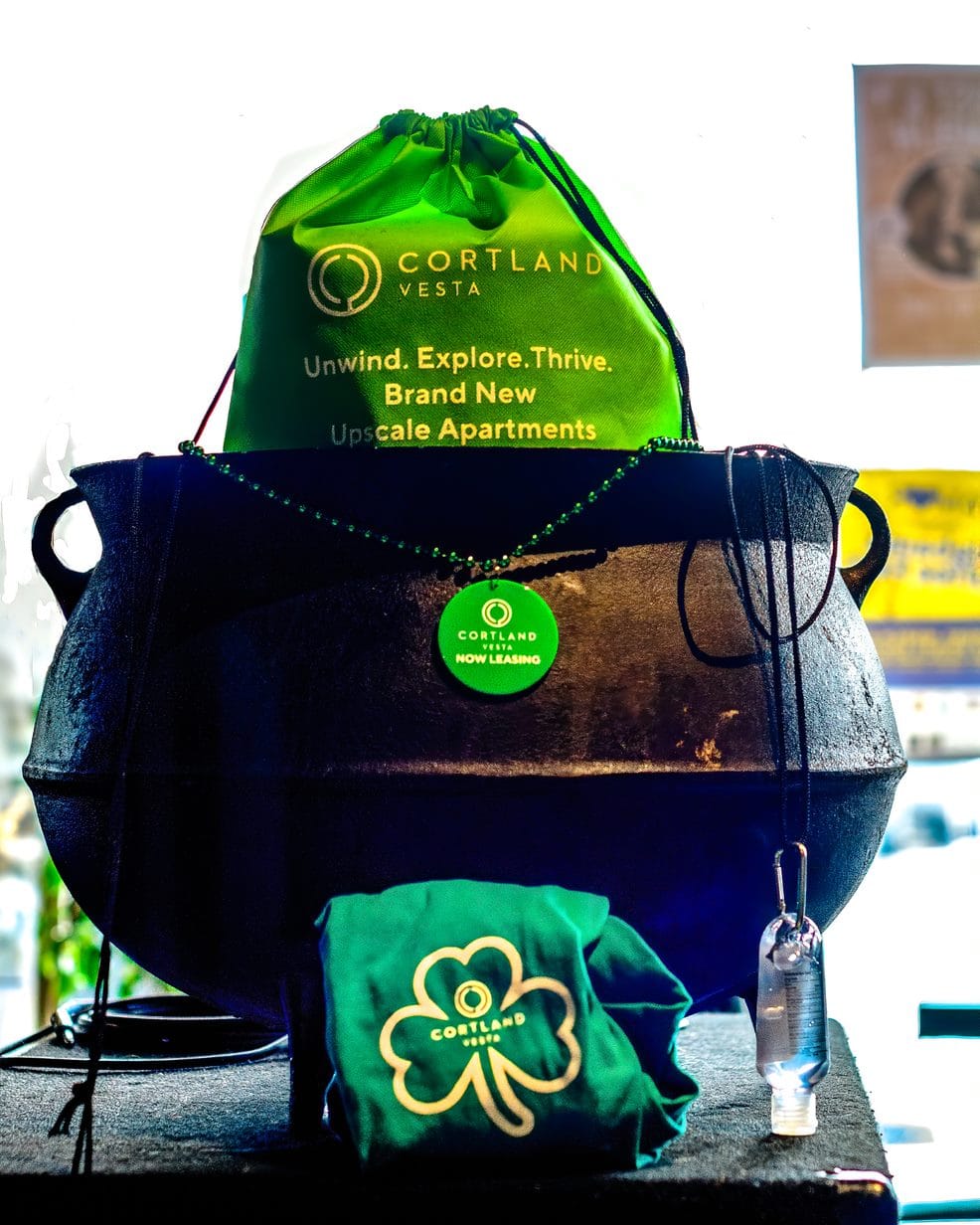 As we told y'all recently, the new high-rise apartment building in Southside, Cortland Vesta, is opening soon. While you can't tour the new building that day (the office is closed because the Cortland Vesta team will be joining in on the festivities!), you can schedule a tour and see it for yourself here. Trust me, that rooftop is worth checking out.
You can also stop by Cortland Vesta's table near the main stage for some FREE swag and info about this unique apartment building with Birmingham's best views.
Need to Know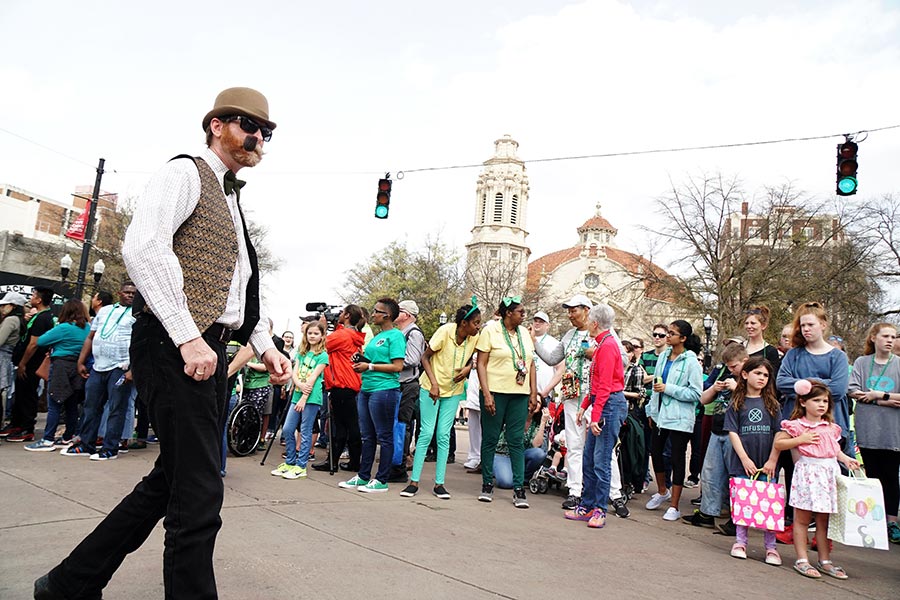 Parade Info:
Date & Time: Saturday, March 14th from 1:30 p.m. to 2:30 p.m. (but there are festivities all day!)
Parking: Available in the 5 Points Parking Deck at 2012 Magnolia Ave. S. ($4 for the day)
Walk to the Parade in 2021
Next year, you can host your *own* parade party and walk over from Cortland Vesta. But hurry—you need to schedule that tour and grab one of these sweet apartments before they are gone.
Are you ready for St. Patrick's Day? How do you plan to celebrate? Let us know @BhamNow!
Sponsored by: