As an amateur history buff, learning more about Birmingham's storied past is one of the best parts of my job. So you can imagine my excitement when I learned that a prominent Birmingham developer discovered hundred-year-old antique letters inside an old hotel. I quickly arranged to visit the building and see for myself. Here's what I learned.
The Letters
In Birmingham's Automotive Historic District, developer Ward Neely was hard at work. After the success of The Battery, he turned his attention to the historic hotel across the street.
During the renovation, Ward and his team discovered several letters written onto the walls and hidden behind layers of wallpaper. Hidden for decades, these letters tell the stories of hotel guests from over a century ago. One guest wrote in 1911:
"I am leaving but it seems as though you are tired of me. [If] you see me here in the old B'ham again, you will be ready to treat me as a wife should be treated."
Ward quickly posted his findings on Facebook. In a matter of minutes, his post blew up. Then, he knew he had found something special.
The Building Itself
"At Property Partners, we have a historic preservation consultant. According to his research, the building was built in 1895."

Ward Neely, Property Partners
According to the National Record of Historic Places, this three-story building is the Eyer-Raden Building, one of the oldest buildings in Birmingham's Automotive Historic District.
The first residents listed at the building are Moritz "Morris" Raden and his wife, Mary M.
The next census shows that Daniel Eyer, Jr. operated a grocery store out of the bottom, and that Mary Raden's Boarding House had at least 12 tenants.
By 1899, Eyer operated a saloon in addition to his grocery business, and the upper floors belonged to the "Mrs. Louise L. Curtis Boarding House."
Since the Eyer-Raden building is located near Birmingham's train depot, it would have made the perfect location for women of the night to set up their brothels. In fact, several Birminghamians think that the Eyer-Raden building might have belonged to one of Birmingham's early celebrities.
Whose Brothel is it Anyway?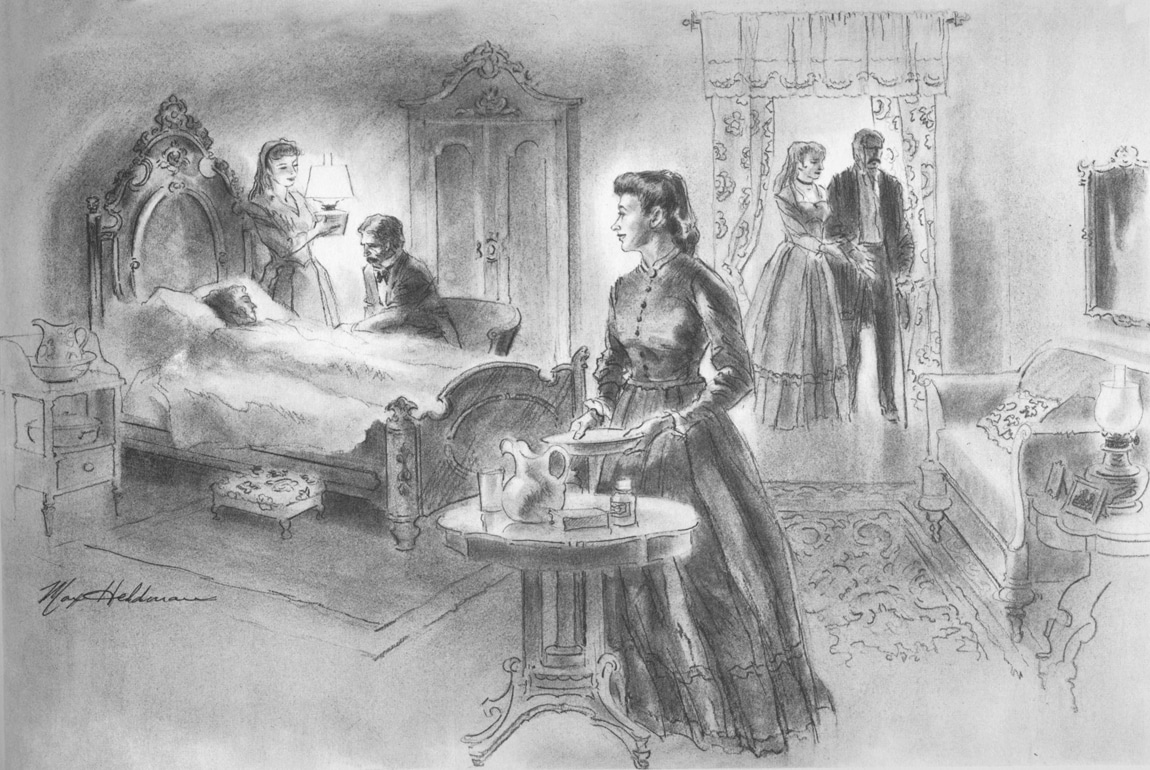 According to city records, a woman named Louise L. Curtis once owned the hotel. Although it is unlikely, some have theorized that "Louise L. Curtis" might be a fake name used by Birmingham's famous Madam Louise Wooster.
Lou Wooster moved to Birmingham just months before the devastating 1873 Cholera Epidemic. The young city of Birmingham struggled to survive when nearly half of the 4,000 residents fled the city. However, Wooster and the "women of the town" stayed behind to care for the sick. Without Lou Wooster, The Magic City might not have survived.
After her death in 1913, Lou Wooster was buried in Oak Hill Cemetery. Birmingham's first loft development, the Wooster Lofts, are named after Lou. And most importantly, the UAB School of Public Health inaugurated the Wooster Award for exemplary service in public health.
Do you know who Louise L. Curtis might have been? Tag @bhamnow on social media and let us know your thoughts!