Sponsored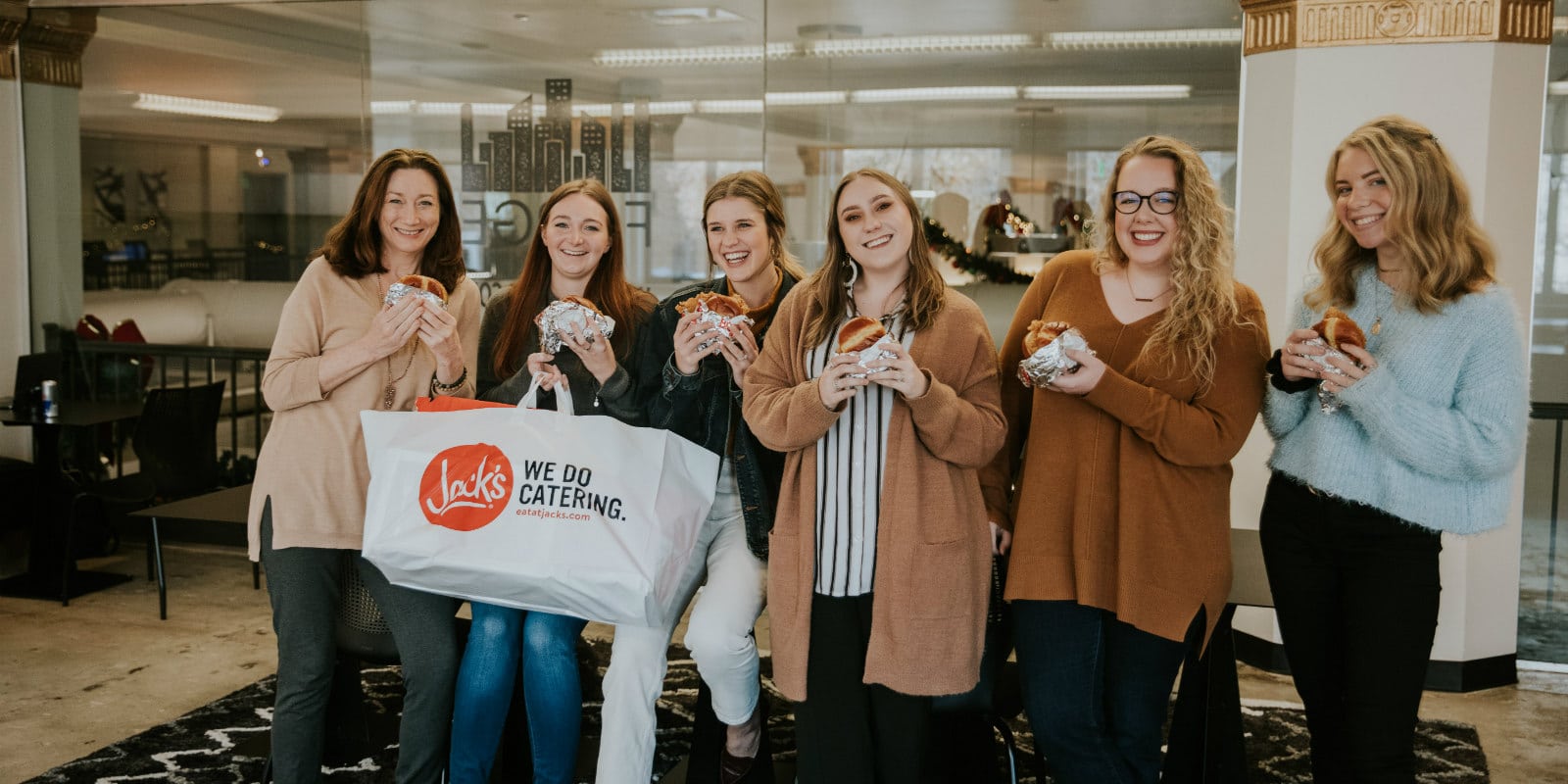 Even if you're a longtime fan of Bham Now, we bet you don't know the story behind the company, what we do, who we are and where we're headed. I sat down with Cindy Martin, Bham Now's Founder and President, to get the scoop. Yes, I work there, so I'll tell you the real story. Read on for all the details.
1. How Bham Now came to be.
These shots (above) came from the rooftop and top floor of Forge and a short walk away at The Alabama Theatre. Photos via Bham Now
According to Cindy Martin (CM), "Bham Now is Birmingham's modern media. Our mission is to help connect people in Birmingham and to help celebrate the city's renaissance by reflecting all the positive energy that's happening in the Greater Birmingham Area."
Where'd you get the idea for Bham Now?
CM: We saw a need in the marketplace from two constituents.
One is the general populace—I was continually hearing people say "I don't know what to do in Birmingham; I don't know where to go to find out what's happening in Bham." There was really a desire to know "how do I get involved."
On the business front, we saw a need for local businesses to share their messages using content (storytelling, video, behind the scenes tours) because that is how consumers respond today. But businesses don't necessarily have the resources or acumen to create content in a way that resonates or know how to measure effectiveness.
So we pieced those two things together to create Bham Now.
Much of the team works out of Forge now, but how did you start?
CM: At the very beginning, we all worked out of our houses. It was a handful of interns from local colleges and me with some tech support from my husband.
Planning for Bham Now started 4 years ago.
I had lots of media and internet business experience over the past 25+ years, and had given a lot of thought to what would be the next big wave in digital media.
Bham Now: In case y'all didn't know, Cindy was CEO of AL.com from its founding in 1997 to its merger with state newspapers in 2012.
CM: When I spoke with a few people whose business acumen I respect, their input was "you don't need a business plan; just start doing it." This was some of the best advice I got.
What made you choose to grow your team at Forge, and how has that shaped the business?
Sometimes it gets really windy up on the rooftop at Forge for our weekly Friday team meetings. Video via Bham Now
CM: Kim Lee was getting the Forge co-working space started about the same time as Bham Now. Our younger team members wanted a place to meet up and collaborate and Forge was the perfect solution!
It has offered Bham Now a beautiful, motivational and collaborative environment right in the middle of the downtown action. You can tell from all the pictures in this piece and from our Instagram how much fun the team has exploring all things Birmingham. Forge is the perfect launching pad for all that.
Since Bham Now has been growing so much, it has allowed our rent expense to grow as we add people which is a huge benefit for a start-up company.
You don't always know what your needs will be 2 or 3 years down the road. Forge provides options so you can grow as your business requires without taking on too much too soon.
2. We're passionate about Birmingham.
CM: There's a lot to love about Bham Now.
First, sharing the resurgence of Birmingham with new food, new bars, new jobs…Amazon coming to town…there are so many positives happening right now in the Greater Birmingham area. Instead of focusing on negatives such as crime and politics, we focus on what's up-lifting. This positive energy begets more positive energy.
Second, supporting local businesses, being out and about and meeting so many business people in the Birmingham area—established as well as up-and-coming businesses. There's a lot of joy from that and being able to provide a service they wouldn't have otherwise. We're locally owned and operated so we're deeply invested in Birmingham's success.
3. Bham Now is backed by a dynamic, creative and diverse team.
Bham Now team members at work at Forge. Well, except Pat Byington with the Champion Trophy—he's always out and about! Photos via Bham Now
CM: I love working with our team. We have lots of young folks—watching them grow and having them be part of the development and growth of the company is rewarding from a career development standpoint.
Bham Now currently employs 19 people. Four work in business development and the rest are content producers, including writers, photographers and videographers.
Our videographer Matthew Niblett's always happy to get in front of the camera, too, this time on the rooftop at Forge. Video via Bham Now
4. Bham Now's reach and growth are impressive.
CM: We reach over 30% of the Greater Birmingham market, which means more than 300k people in this market visit us every month. We have over 134k social followers.
The growth year over year has been tremendous, and we continue to look for talent to grow the team. We look for people who care about Birmingham and have a passion for media and creative excellence. A sense of humor helps too!
We have a unique business model. Part of the goal is to build a sustainable local media model and to create new jobs in Birmingham. So far it's working.
This is where we have Friday team meetings, up in the penthouse at Forge. It's such a beautiful space. Video via Bham Now
5. Bham Now connects Birminghamians, businesses and organizations.
CM: Bham Now combines two constituents' needs: the Greater Birmingham populace who wants to know what's going on, what's opening, how to get involved in local businesses and nonprofits, and the business community's desire to share their story with fun, engaging content. We do all this in a way that reaches what we call "millennial-minded people."

We have a pretty broad definition of "millennial-minded." We're referring to anyone who's active, out and about and involved in Birmingham. We're also thinking of the actual Millennial generation, which is poised to have the most spending power of any other group of people in the population across the country.
They're also the future leaders, forming what Birmingham will be in the coming decades. While I'm not a millennial, I thought "why not partner with millennials who are up and coming and give them access to do it even better, with more knowledge, more resources and more info than we had."
6. Our content provides value to Birmingham and to our clients.
Bham Now: One of the things you might not know about Bham Now is that we have a unique combo of about 30% "sponsored" and 70% "earned" media.
Sponsored media includes paid offerings where we work with clients to produce particular content campaigns for them. Earned means it's not backed by a particular company. Here's what Cindy had to say about these offerings:
CM: We're continuing to expand Bham Now's offerings to provide more value to the Birmingham population and to our clients. Examples include multimedia campaigns, with a full-time videographer (you can see him above, jumping into the rooftop pool at Forge). You can't ever say you have it (marketing and media) with a checkmark. It's a constant evolution and learning process, and I really enjoy that.
Our campaigns are more than an article—each Bham Now sponsored campaign is uniquely crafted for the client, backed by expert photography, videography and social media presence. Plus, it gets the secret "pepper sauce" of creativity from the Bham Now team.
There's a lot of work across all of Bham Now's distribution channels. We manage each of them uniquely to communicate with the audience in a way that's meaningful to them. It's different on LinkedIn, Twitter, Facebook, Instagram and in our newsletters.
Our 100% Google rating means that Bham Now's content jumps right to the top when you search for something to do in Birmingham. It is also a benefit to our sponsors who see their content from Bham Now live through Google for a long time. And, 60% of our traffic comes from non-social media, which means it's coming from Google, Apple News and directly to our site.
This is a really important point and distinguishes us from social influencers. In fact, one of our national clients came to us because the marketing software they use showed that Bham Now has the largest engagement across all channels plus the added benefit of search engine excellence.
Currently we have over 60 active clients on Bham Now, from local makers to large businesses like EBSCO to tourism companies like Gulf Coast Convention and Visitors' Bureau.
Because of this range, we have offers that cover the gamut, from one-time social campaigns to multi-year media consulting and execution.
7. You can get involved with Bham Now, too.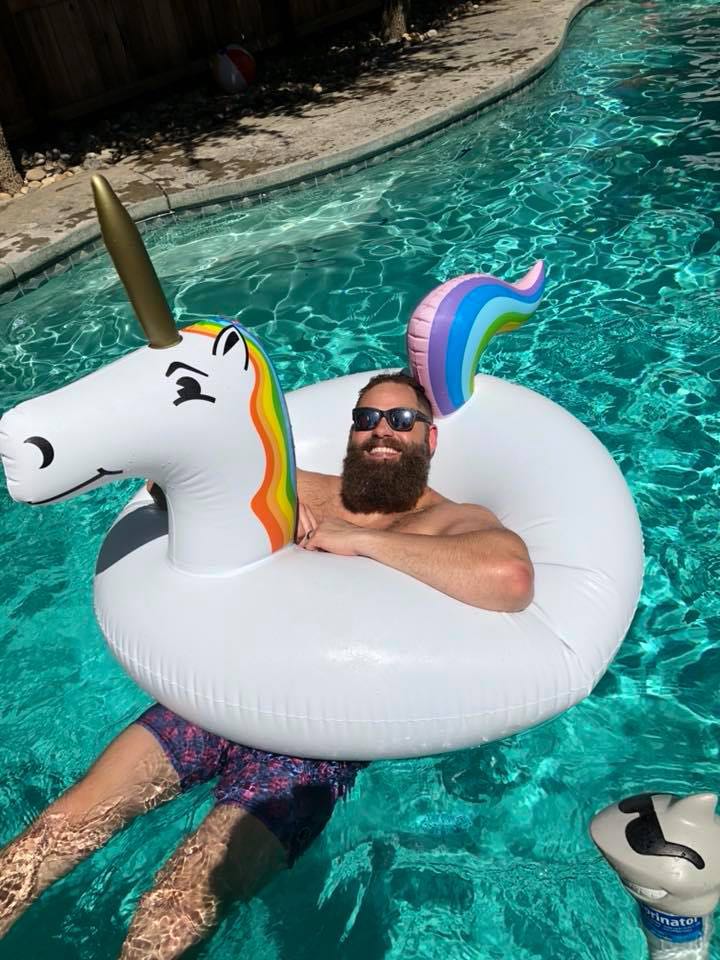 Bham Now: Of course you can follow us on any or all of our channels: Facebook | Instagram | LinkedIn | Twitter | Newsletter. Hint: You gotta try our newsletter. It's fun and includes puppies. 😉
Write to us with story leads, to ask about sponsorship opportunities, or to let us know you'd like to work with us at hello@bhamnow.com.
If it's exciting for Bham, you'll find it on Bham Now.
Now tell us, Birmingham, what's your favorite thing about Bham Now? Tag us on social @bhamnow and let us know.
Sponsored by: