Sponsored
Ditch the store-bought sweets this Valentine's Day and opt for a local Birmingham treat instead. Here are a few of our favorites from Ashley Mac's, plus more info on how you could win a Valentine's steak dinner and strawberry cake for two!
Get Your Valentine's Day Sweets Locally at Ashley Mac's
You've probably seen an Ashley Mac's cafe around Birmingham. But did you know that Ashley Mac's has a separate bakery that bakes all of their cakes, sweets and sour cream biscuits fresh daily?
The bakery is located near their Inverness location and sends mouth-watering sweets to four Ashley Mac's locations in Birmingham every day.
Here are a few of our favorite sweet treats from Ashley Mac's. Plus, more info on how to win a Valentine's steak dinner for two and a strawberry cake!
Ashley Mac's Signature Strawberry Cake
If you're familiar with Ashley Mac's, then you're probably familiar with their strawberry cake. It's a classic, and a favorite for so many. And if you haven't had it—you're missing out.
"Believe it or not, Strawberry Cake was not on my original menu when I began catering out of my house in 2005. The cake was a favorite of my brother's growing up so my mom would always make it for his birthday…"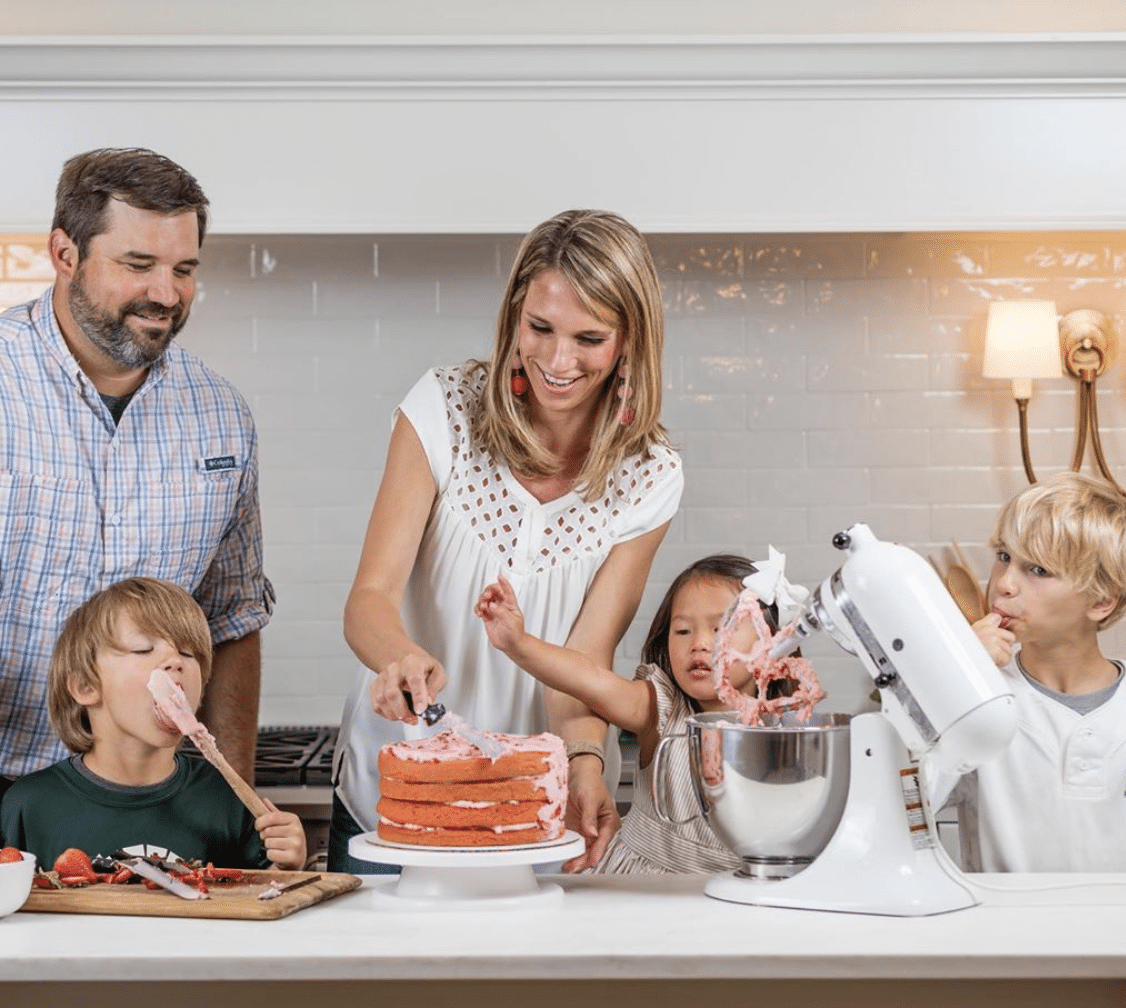 "After I began catering, my mom kept telling me I really should put it on the menu. Her cake was DIVINE but it needed some work on the presentation.

Due to so many fresh strawberries in the icing, it was very runny and therefore did not ice very well. After some tweaking of the recipe and the method of icing it, I was able to come up with what our cake is today."

Ashley McMakin
Not a big fan of strawberry cake? No worries—they also offer three other cake flavors year round that are just as scrumptious including:
"I do love our strawberry cake…but I made SO many when I was pregnant with our first child that sadly enough, I rarely crave it anymore. My favorite is our Chocolate Cake with a scoop of vanilla ice cream!"
The MAC Cookie
Go big or go home with Ashley Mac's newest menu item: The MAC cookie, an oversized double chocolate cookie.
"The MAC cookie originated out of my home kitchen just a few short years ago. I was on a quest to make a large, crunchy on the outside, gooey on the inside cookie.

Once I achieved what I wanted, we began to play with different flavors. The new Double Chocolate is truly a chocolate-lovers dream!"
Seasonal Sweets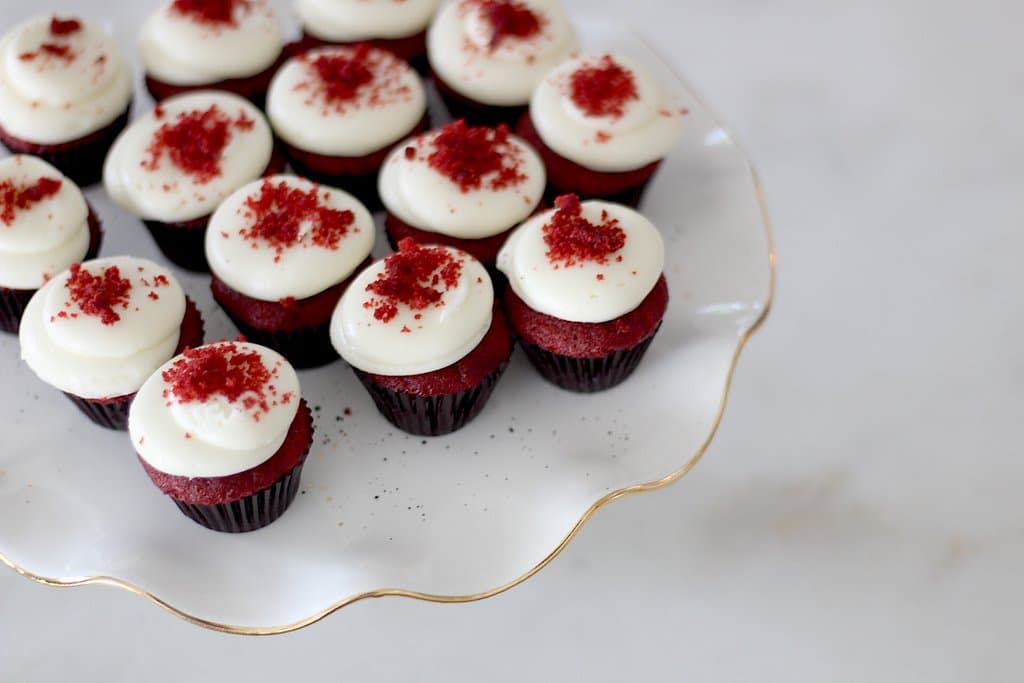 In addition to the four cake flavors offered year-round, Ashley Mac's also offers seasonal cake flavors throughout the year like red velvet (which is available right now for ONE WEEK ONLY!), wedding cake, caramel and coconut.
They also add seasonal pies to their menus including a lemon, key-lime and pecan pie. SO YUM.
How to Get Your Hands on These Sweet Treats and More
"Valentine's Day is the perfect excuse to purchase fresh-baked desserts locally! Desserts are my passion and we work hard at Ashley Mac's to bring you the very best!"
You can purchase cake by the slice at the cafe, or order it whole ahead of time in two different sizes.
Cake by the slice | $5
Small Whole Cake: 8″, 3 layers | $30
Large Whole Cake: 9″, 4 layers | $40
They always have their top three sweet bites at the cafe counter for $2.50 each including:
almond shortbread
triple chocolate brownies
2-pack sweet + salty chocolate chip cookies
Cupcakes come in all strawberry or assorted with chocolate, vanilla and strawberry. You can purchase cupcakes in two sizes:
"If you haven't had our sweets, we would love the opportunity to serve you! Grab some for the kids, galentines, co-workers, your sweetheart, or just for yourself!"
Visit an Ashley Mac's cafe in Birmingham:
Cahaba Heights
Address: 3147 Green Valley Road | Cahaba Heights, AL 35243
Hours: Mon. – Fri. 10:30AM-7:30PM | Sat. 10:30AM-5PM
Contact: Call them at 205.822.4142 or order online here.
Homewood
Address: 1831 28th Ave South, Suite N101 | Homewood, AL 35209
Hours: Mon. – Fri. 10:30AM-7:30PM | Sat.10:30AM-5PM
Contact: Call them at (205) 582-0062 or order online here.
Riverchase
Address: 4730 Chace Circle | Hoover, Alabama 35244
Hours: Mon. – Fri. 10:30AM-7:30PM | Sat.10:30AM-5PM
Contact: Call them at 205.259.5044 or order online here.
Inverness
Address: 5299 Valleydale Road | Hoover, Alabama 35242
Hours: Mon. – Fri. 10:30AM-7:30PM | Sat. 10:30AM-5PM
Contact: Call them at (205) 346-6186 or order online here.
And Coming Soon to The Pizitz Food Hall! Read all about that here.
Win a Valentine's Dinner AND Dessert from Ashley Mac's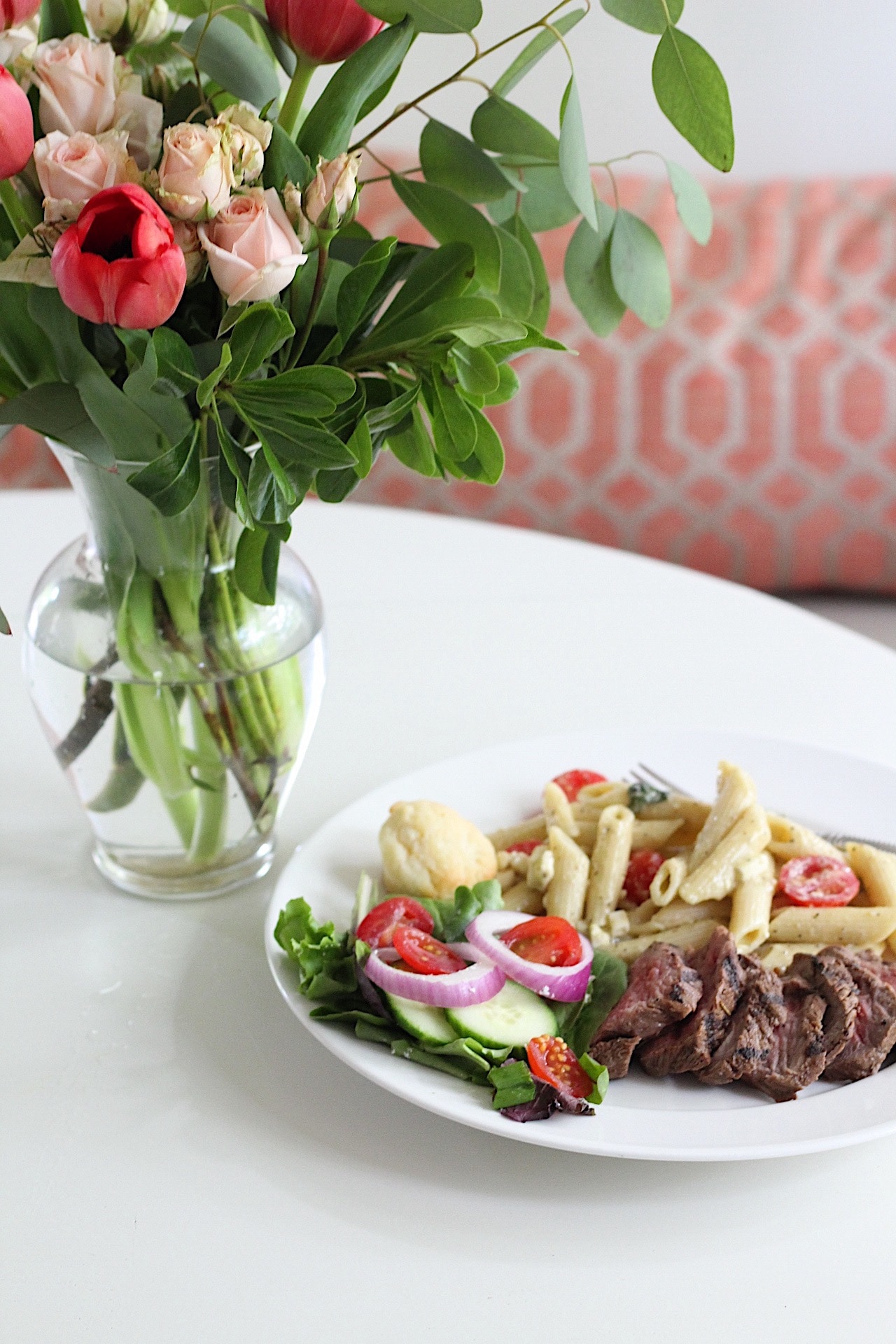 Is your mouth watering yet? Well, the goodness does not stop there. We are partnering with Ashley Mac's to give away a Valentine's steak dinner for two AND a small strawberry cake for you to enjoy with your special someone.
To enter, head to our Instagram right now and look for our Ashley Mac's photo. Follow the instructions on the post, and make sure to tag your valentine! We will announce the winner Wednesday, Feb. 12. Good luck!
What's your favorite V-day sweet treat? Let us know on social @BhamNow.
Sponsored by: