Sponsored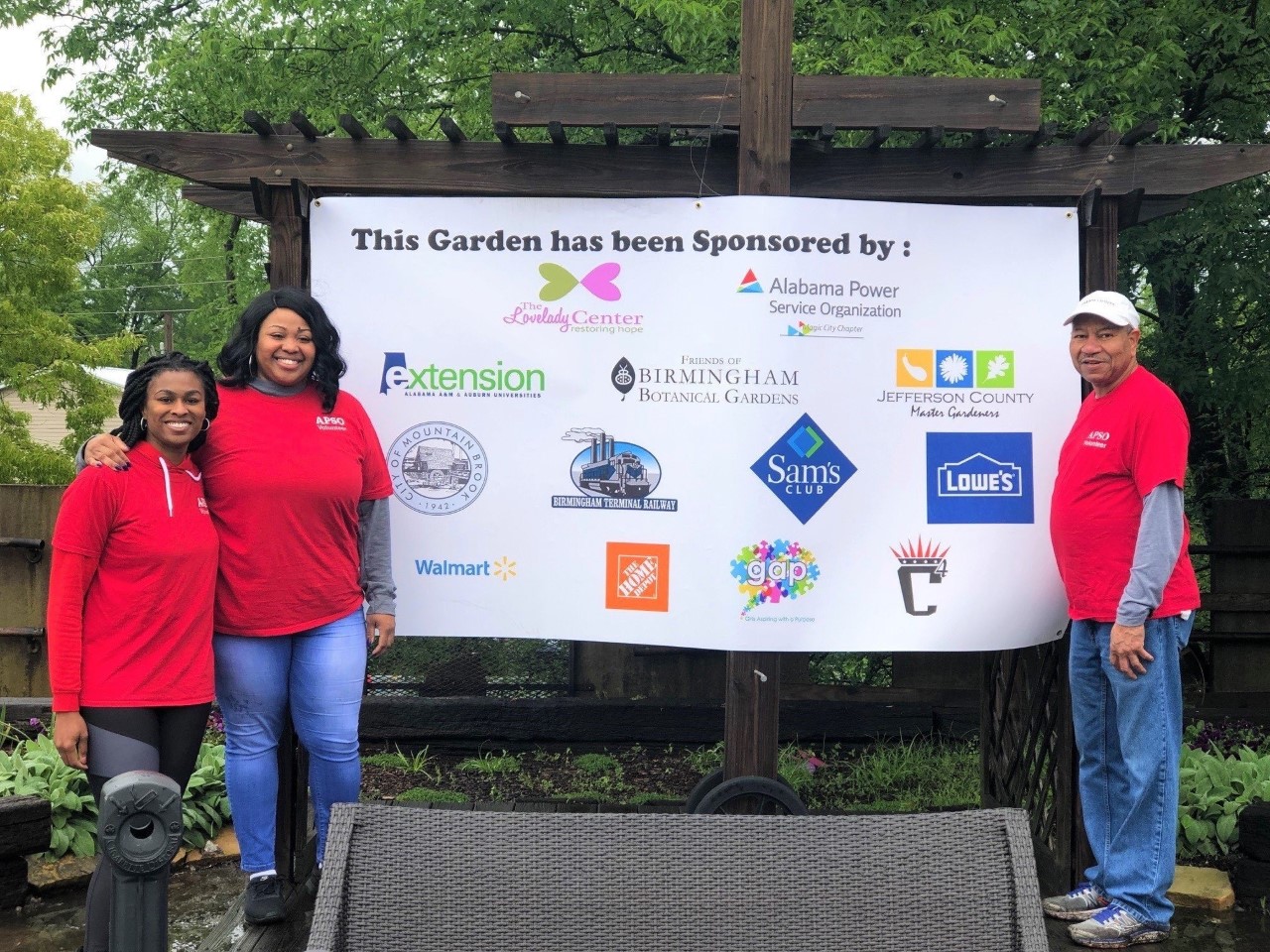 The benefits of a community garden span far past having fresh produce—just ask the volunteers and members at the Lovelady Center. Last spring they started work on a community garden, and it's blossomed into a lasting impact.
First, a little about the Lovelady Center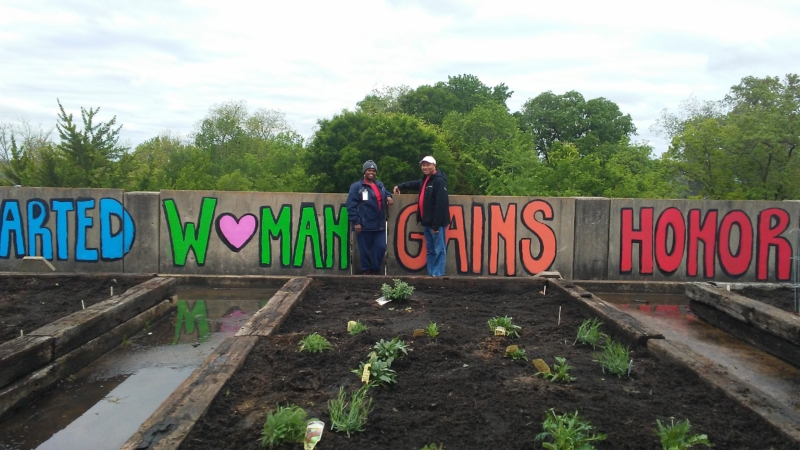 This faith-based nonprofit focuses on positively impacting the lives of women. This includes those who've fallen on hard times and seek to become independent or are completing their prison sentence at the Lovelady Center. In any case, it provides a transition with immense support and resources.
The Lovelady Center provides tools for them to enter society as productive members who can return to the center for continued education, even once they graduate. Among many other aspects, ladies at the center can complete their GED, receive degrees and work certificates and participate in life skills courses.
"We currently house 600 women and children. We are driven to help those that have come to us from addiction, abuse, and court ordered correctional facilities or found themselves homeless.

Only by providing a safe haven with clothing food and shelter, and being educated each day does one have the chance of recovery."

Joni Morton, volunteer coordinator at the Lovelady Center
The center is run by volunteers who help residents complete a nine-month education program. Joni emphasizes it's not a rehab, it's a home and that no resident leaves until she has a secure place to stay.
For Joni Morton, the center transformed her life and became her home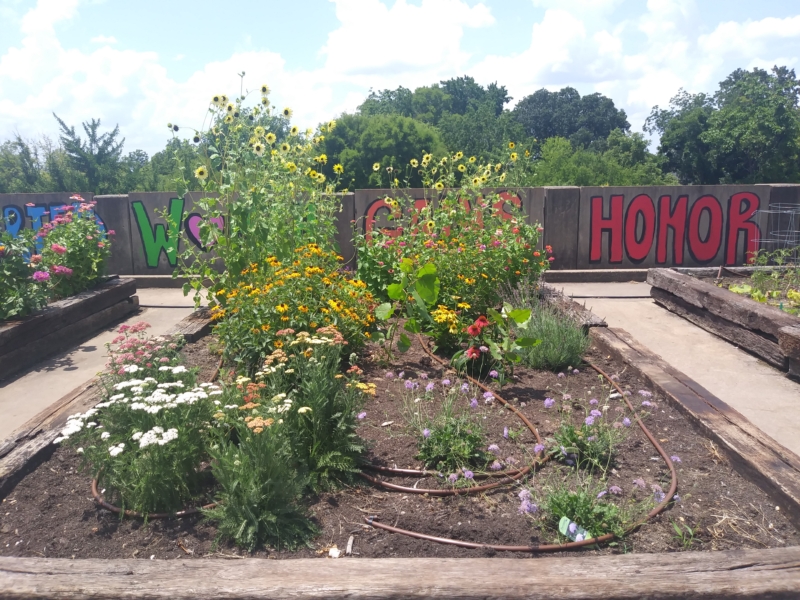 Joni is a single mother who came to the Lovelady Center from Florida in 2017 on her own volition, seeking help redefining her life. In addition to receiving the help she sought, Joni graduated from the program with a career and a permanent home at the center.
"I don't even know how to put it in writing, let alone the right words, other than—'WOW.' The Lovelady Center offered me a volunteer coordinator position, and it's just my calling."

Joni Morton, volunteer coordinator at the Lovelady Center
Part of her duties as a volunteer coordinator includes revitalizing the Lovelady Center's garden on its third-floor parking deck that provides residents with fresh produce and educational opportunities.
The garden was there when the Lovelady Center opened in 2004, but it wasn't kept up or used. However, in 2019 the Alabama Power Service Organization (APSO) reached out with plans to make the garden truly shine.
"I keep saying Alabama Power came at the perfect season. It wasn't just 'let's throw this together.' We put a lot of thought and a lot of effort into it."

Joni Morton, volunteer coordinator at the Lovelady center
Revitalizing the garden went far beyond one day of planting. In addition to partnering with Jefferson County Master Gardeners who advised on what to plant, APSO reached out to many businesses to help grow the project.
The local businesses provided necessary aspects to the garden, like the Birmingham Terminal Railway replacing the rotted railroad ties wooden rail ties for the raised beds. Or take local artist Alganese Gatson, who prepared outlined mural art for the children to paint.
How volunteers at the Lovelady Center's garden are helping it flourish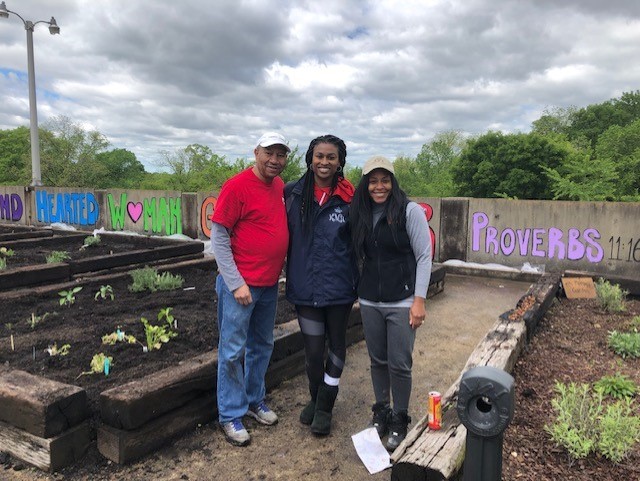 Like most nonprofits, the Lovelady Center heavily relies on help from our community. Last spring, APSO worked with the Lovelady team to plant, paint and revitalize the garden.
"The Lovelady Center shines for more than a beautiful Lovelady garden, but it has also helped formed a relationship that continues to grow as well. We had the privilege to share with APSO the prosperity of what their volunteer service has done."

Joni Morton, volunteer coordinator at the Lovelady Center
When this team puts in the effort, it really makes an impact. Just take a look at these before and after pictures:
Before…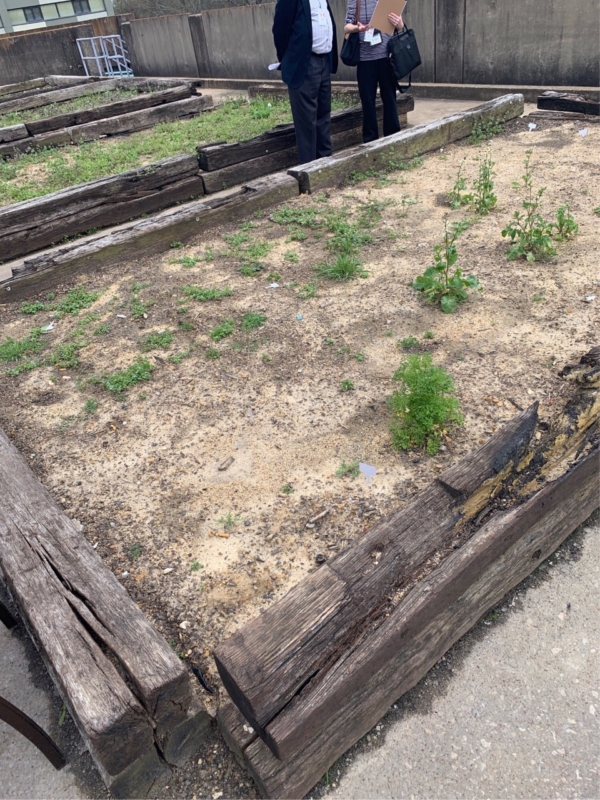 …After!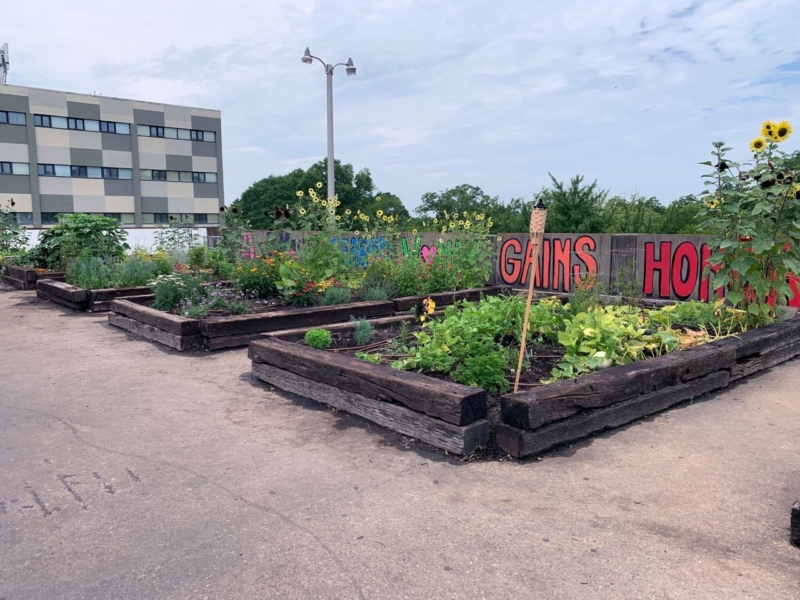 Along with beautiful flowers, the garden grows a plethora of products, such as tomatoes, green beans, squash, zucchini, corn, and watermelon. All of this is used to feed the 600 residents at the Lovelady Center.
Diving deeper into how the garden is impacting lives
Not only does the garden provide food for the residents, but it also serves a wide array of purposes. For example, flowers from the garden are used for events hosted by the Lovelady Center.
One of the Loveladies is even learning how to take seeds from the flowers and package them for resale. The Lovelady Center also uses pictures the ladies take of the flowers and places them onto thank you cards, which are sold at Catherine's Treasures.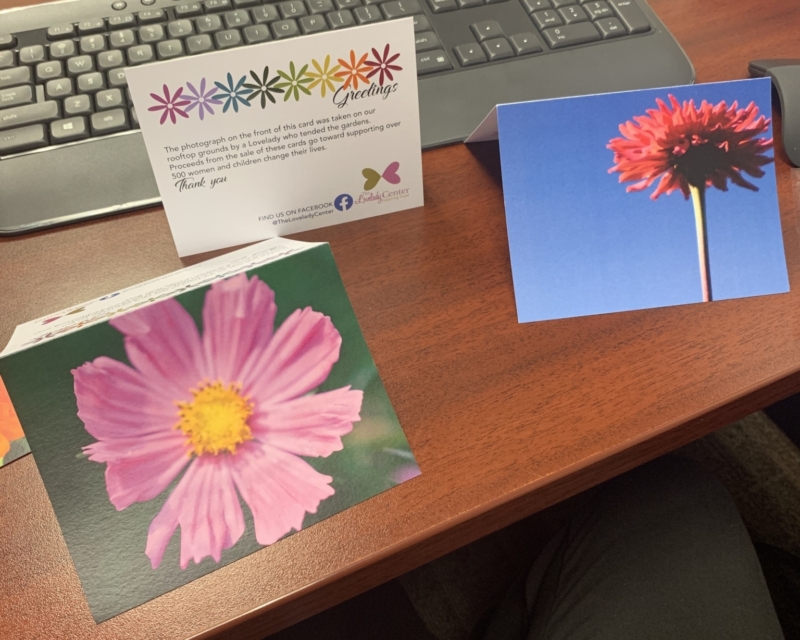 "Through APSO's support, the Lovelady Center now offers gardening classes to the women who reside there. Gardening can be therapeutic and provides them with a new skill."

Wilbur Johnson, Principal Engineer at Alabama Power.
Creates food security
Improves mental health
Engages physical activity
Provides a source of income through the sale of produce
Revitalize communities
Increases intake of fresh fruits and vegetables
Helps promote a more sustainable lifestyle
"The garden project has so much potential and has not only made an impact on the residents, it's also a social enterprise tool for the staff. Our work with them has been rewarding for both APSO and the Lovelady Center on a variety of levels."

Wilbur Johnson, Principal Engineer at Alabama Power
In addition to the community garden, APSO works with the Lovelady Center on several other initiatives, such as providing hygiene kits for residents, serving at a holiday dinner, and hosting events for residents.
What's next on the agenda for APSO's Lovelady Center project?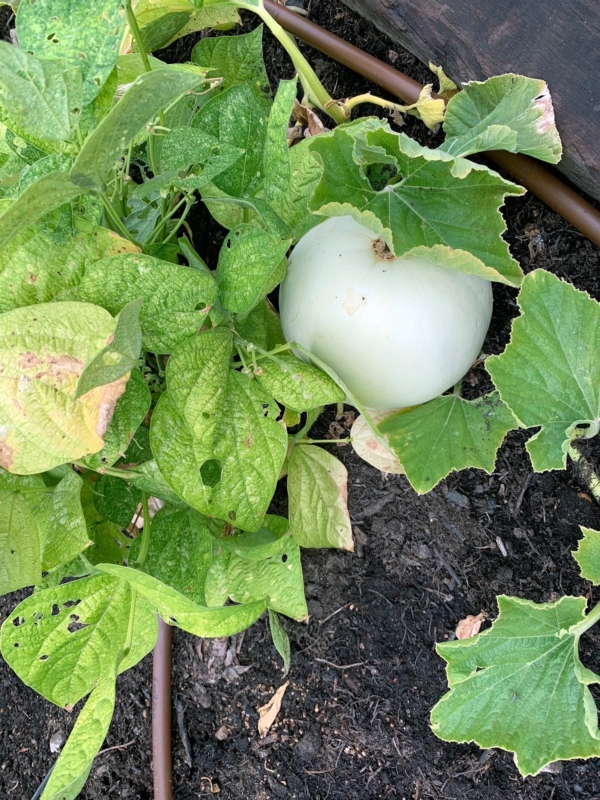 "It requires a team to do the work at the center and with community support we cannot fail."

Joni Morton, volunteer coordinator at the Lovelady Center
APSO is revisiting the garden this Earth Day to continue their awesome work and plant more flowers and veggies on April 18th. Volunteers will work alongside Lovelady residents to expand the gardens.
The plan is to incorporate seven new beds on the second floor of the parking deck and continue revitalizing the area. There's also a big goal for 2020 to start selling the produce around Birmingham.
"We are also working to increase the number of volunteers and resources available for the project because we have seen firsthand how beneficial this garden is to the center."

Wilbur Johnson, Principal Engineer at Alabama Power
A little background on who makes up APSO
If you've been around a nonprofit service project, there's a chance you've seen these guys in red shirts with big smiles on their faces serving the community. APSO is made up of more than 6,000 Alabama Power, Southern Nuclear, Southern Power and Southern Company Services employees and their families.
Using their own time and resources, APSO volunteers contribute more than 37,000 service hours each year and since 1990, have invested more than 1 million hours back into the community.
Yep — that's a whole lot of good being poured into our community! By partnering with more than 200 nonprofit agencies across the state, APSO focuses on meeting critical needs in the areas of education, environmental stewardship, civic and community development, health and human services and arts and culture.
Longtime APSO volunteer Wilbur Johnson appreciates the opportunity to give back to his community.
"I'm lucky to work for a company like Alabama Power that has leaders who place emphasis on community service.

Our company was founded on the notion that it was created for the service of Alabama, and that has continued to be a cornerstone in our company for more than a century."

Wilbur Johnson, Principal Engineer at Alabama Power
Later this year, APSO will celebrate 30 years of serving and strengthening Alabama communities.
Want to see where APSO is serving next? Follow Alabama Power on Facebook and Instagram to see where you can find them in our community.
Sponsored by: