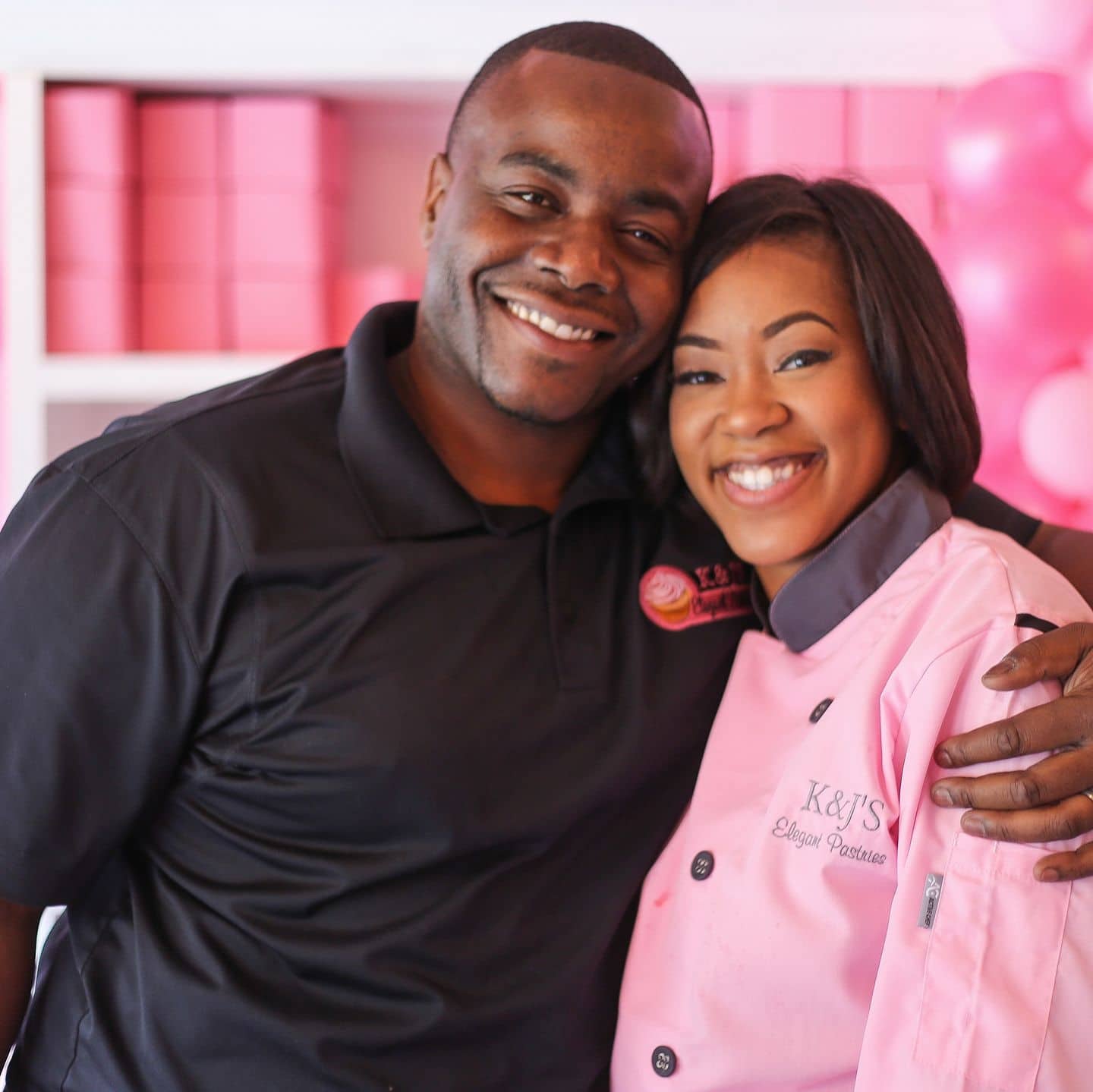 Birmingham has no shortage of outstanding locally-owned businesses, and we love supporting them here at Bham Now. Check out 7 businesses around town that are owned by people of color (POC)—from yoga studios to restaurants and everything in-between.
1. K & J's Elegant Pastries
K & J's Elegant Pastries specializes in gorgeous custom cakes for everything from weddings to birthday parties. They also have a storefront with all kinds of drool-worthy pastries and treats.
If you're really lucky, you'll run into their pink truck cruising around town, selling cupcakes, ice cream and more.
2. Mota Autohaus
This auto repair shop is more than it appears. Mota Autohaus provides BMW master-technician certified repair services in Avondale. Owner Manuel Mota and his wife Lexi have an expanded vision for their building.
They hope to add a community gathering space allowing for many uses such as art classes, cake decorating classes, pop-up shops and a covered eating area for food trucks. Mota Autohaus was a 2018 finalist for REV Birmingham's Big Pitch competition.
3. Eugene's Hot Chicken
Eugene's Hot Chicken serves up some of the best comfort food in town. Their restaurant in Uptown draws a crowd pretty much any time of day, and if their food truck is parked and serving, a line is guaranteed.
Pro tip: if you're on the lookout for the food truck, try searching the hashtag #WheresEugene on Instagram.
4. Kiva Hot Yoga
This yoga studio is cranking up the heat! They offer several different types of classes, open to all ages and skill levels. The name "Kiva" comes from a Native American gathering place found in ancient and current Pueblo Indian villages.
It is a place where people come together as a community to learn, better themselves, support one other, give back to the community and SWEAT!
5. Life Touch Massage
Life Touch Massage ​​is dedicated to those who are serious about maintaining a healthy lifestyle. They can help you reduce your stress and pain by providing therapeutic bodywork.
Owner Lemar Storey and his wife Tiffany are a licensed massage therapist and a licensed professional counselor, respectively. They're passionate about helping people live healthier lives in all aspects.
6. Sol Y Luna
This beloved Latin-influenced restaurant was first established by the late chef Guillermo Castro. His brother, Jorge Castro, is continuing his brother's legacy by re-opening the restaurant that closed in 2013.
We went and got a sneak peek of their new space in Mountain Brook, opening this February. Our team agreed—the space is beautiful and the food is exemplary.
7. Hayah Beauty
Hayah Beauty is a luxury, natural hair care salon located in the heart of downtown Birmingham. They offer an exclusive collection of signature style options that showcase natural, afro-textured hair in the most modern and refined way.
From curly set styles, twist-set styles, locs, straightening, cutting, coloring, special occasion (up-dos, buns, etc.), sew-in extensions—they do it all. Hayah Beauty's mission is to provide a therapeutic and empowering experience while inspiring beauty from the inside out.
What are some of your favorite POC-owned businesses in Birmingham? Let us know on social @BhamNow.