Sponsored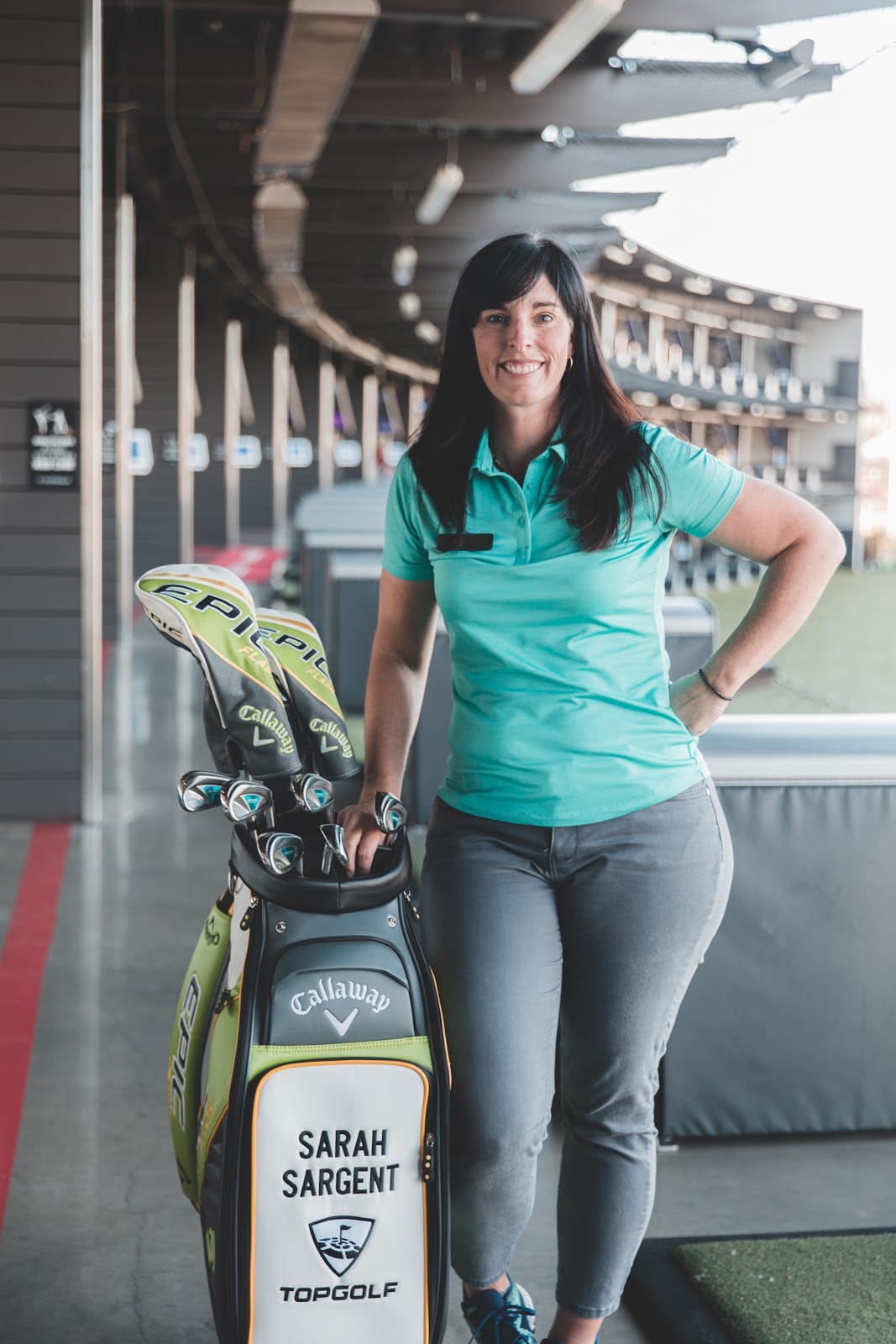 Want to become an expert on the golf course? Or just want to learn a few skills to beat your friends in a friendly game of putt putt? Learn to swing that club—the right way!—when you sign up for lessons at Topgolf Birmingham with pro golfer Sarah Sargent. Read on to learn how to score a discount on your first lesson!
Sign Up for Lessons with a Golf Pro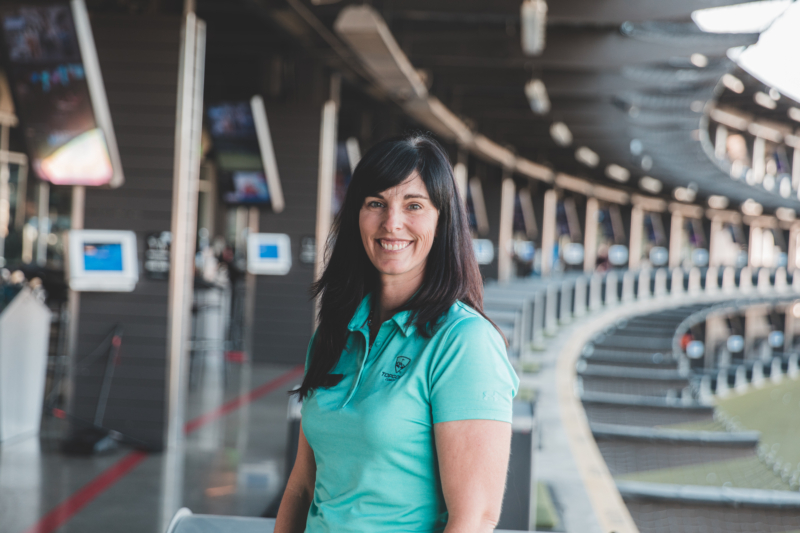 It's not often you have the opportunity to receive first-hand tips from a professional athlete. But when you sign up for lessons at Topgolf Birmingham, you can!
Meet Sarah Sargent. Pro golfer of 35 years and Director of Instruction at Topgolf Birmingham.
Cool facts about Sarah:
Started competing in golf competitions at age 3.
Held title of "All American Golfer" while attending Furman University in Greenville, South Carolina.
Participated in the TV show "The Big Break" on the Golf Channel in 2006.
Played professional golf on the Symetra Tour and the LPGA from 2004-2010.
Completed in two U.S. Open Tournaments (2007 & 2010).
Taught collegiate women's golf from 2010-2018 at Furman University, Coastal Carolina, UNC Greensboro and James Madison University.
See, I told you she was a professional. For lessons with Sarah, sign up now!
Why should you try your swing at the game of Topgolf?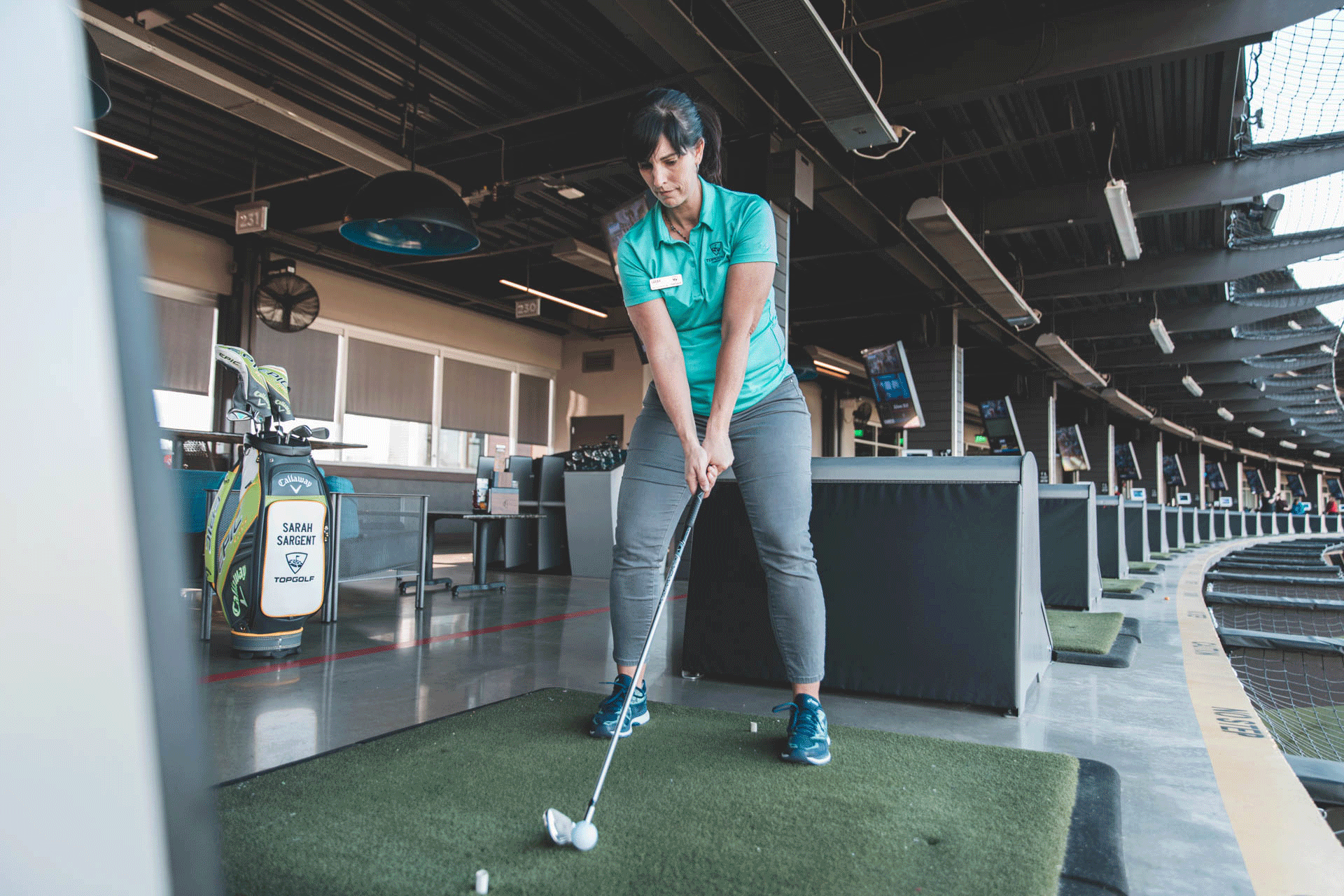 Sarah has plenty of reasons why you should consider trying the game of Topgolf.
"Topgolf is exciting because it introduces golf to those who don't feel comfortable playing the game of golf. The atmosphere is fun. And Topgolf Birmingham is a good place to prepare for a game on a real golf course because it builds confidence."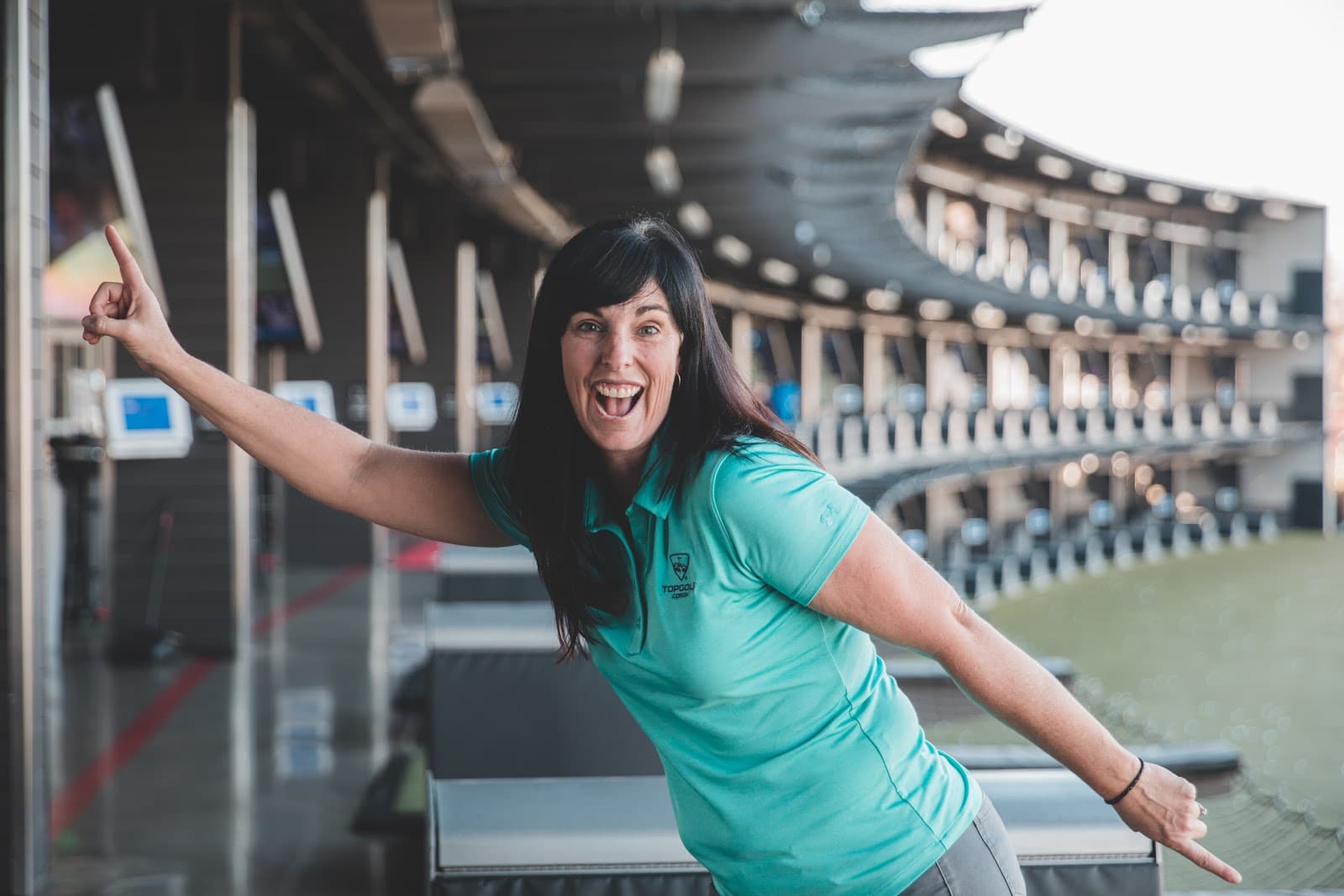 Another perk: the weather won't cause your lesson to be canceled unexpectedly. Even if it's raining cats and dogs, or in this case, golf balls, your lesson will continue as scheduled.
You won't get soaked either thanks to Topgolf Birmingham's covered bays—a totally genius design.
What will you learn during your lessons at Topgolf Birmingham?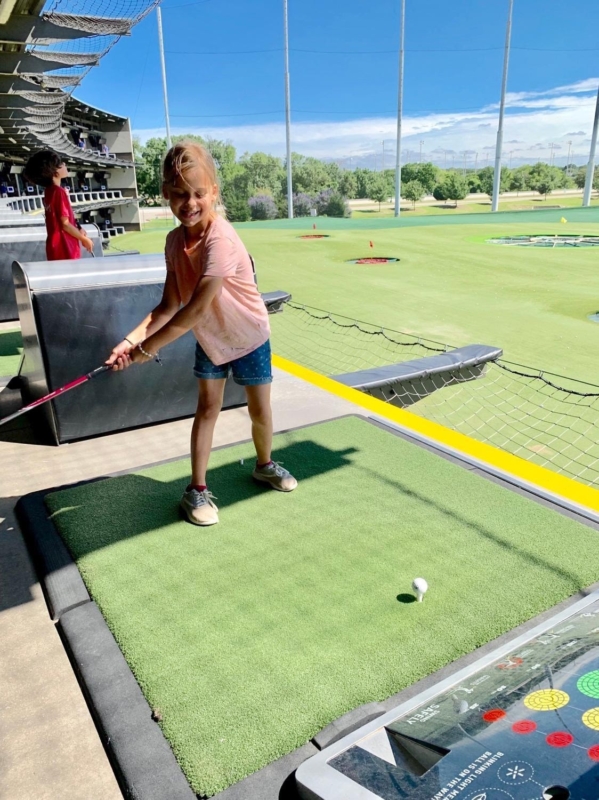 Lots! That goes for more advanced players, too.
"New players just starting to learn the game of golf can develop their skills from basic fundamentals to understanding the game, while scratch golfers and more developed players are able to fine tune their skills."
Lessons – Details and How to Sign Up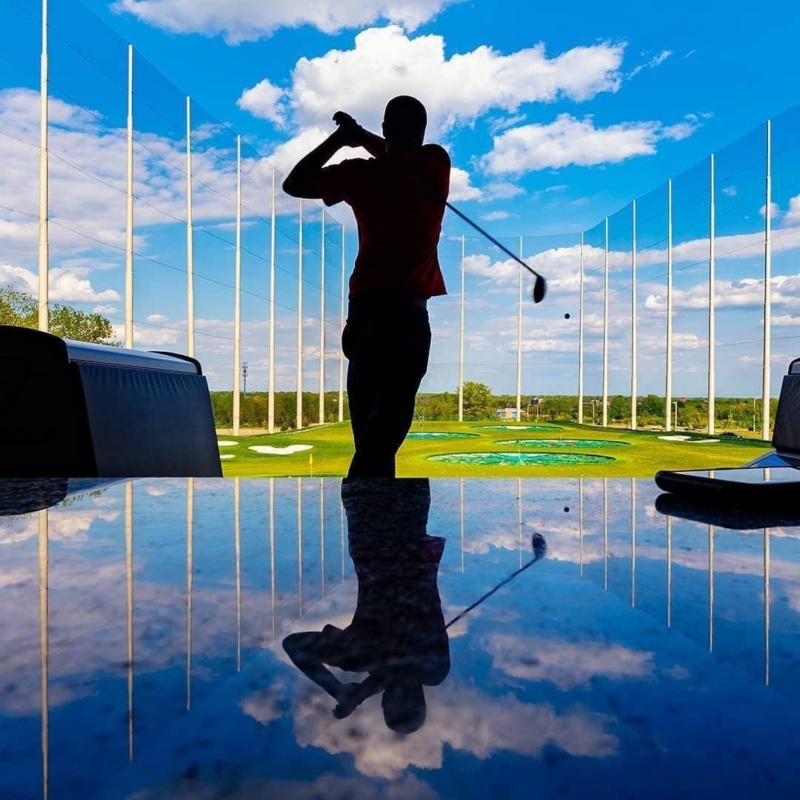 Interested in booking lessons at Topgolf Birmingham? Here's what's offered:
Individual Lessons
Includes: 60 minutes per session, one-on-one instruction, multi-lesson packages available
Price: $89 (adults 18+), $50 (juniors 17 and under)
Group Lessons
Includes: 60 minutes per session, up to 6 people per class, drink and shared appetizer
Price: $119 (2-3 person group), $149 (4-6 person group)
Classes
Includes: 60 minutes per session, up to 12 people per class
Price: $29 (per guest)
Just walking in? Great news! Walk-ins are also welcome to take part in lessons.
Are you the right fit for golf lessons?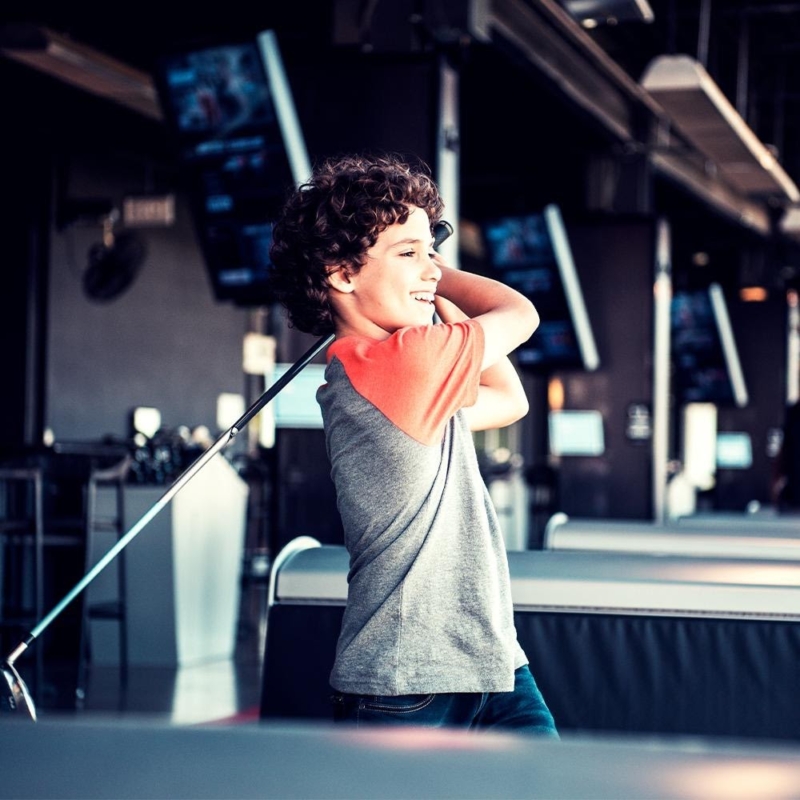 According to Sarah, the answer is yes! In fact, she informed me that golf lessons are something everyone will enjoy.
"I currently carry over 90 youth golfers ranging from the age of 17 and under, and a number of adult golfers from scratch players to beginners."
Nervous about trying something new? Trust me. Sarah is nice, fun and a total pro. You'll be so glad you stepped up to the tee beside her.
You have the chance to score an awesome discount, too. Just follow these steps:
Sign up for golf lessons at Topgolf Birmingham. (Lessons must be scheduled at 3PM or earlier on a Monday-Friday.)
Mention this article to Sarah during your first lesson.
Score $30 off your first lesson.
It's that easy!
Step up to the tee at Topgolf Birmingham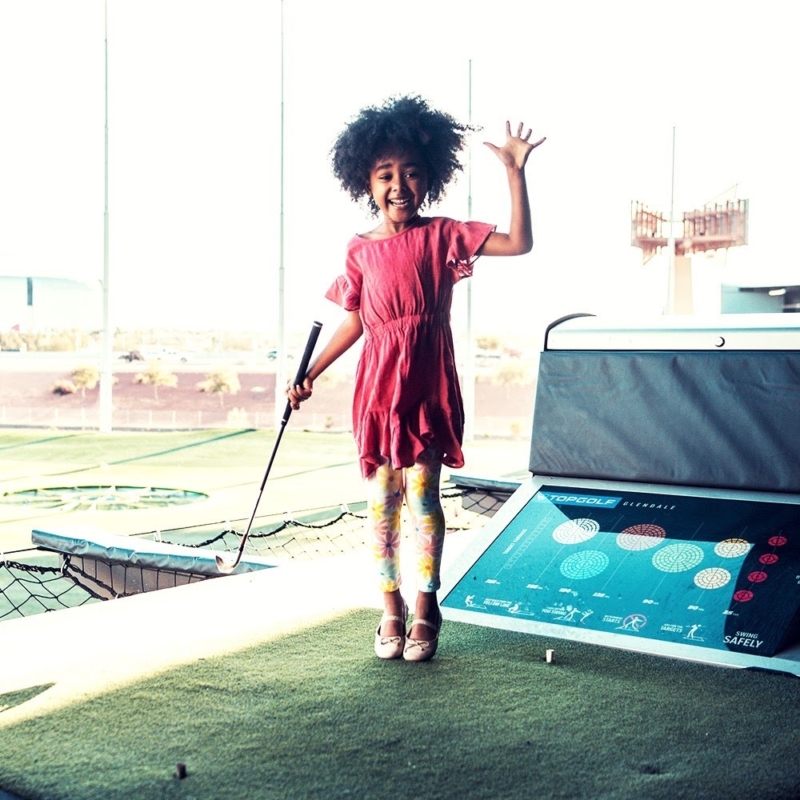 Don't miss your chance to sharpen your golf skills with lessons at Topgolf Birmingham. Sign up now or visit them at 1111 24th Street North, Birmingham, AL 35234 for more information.
Sponsored by: