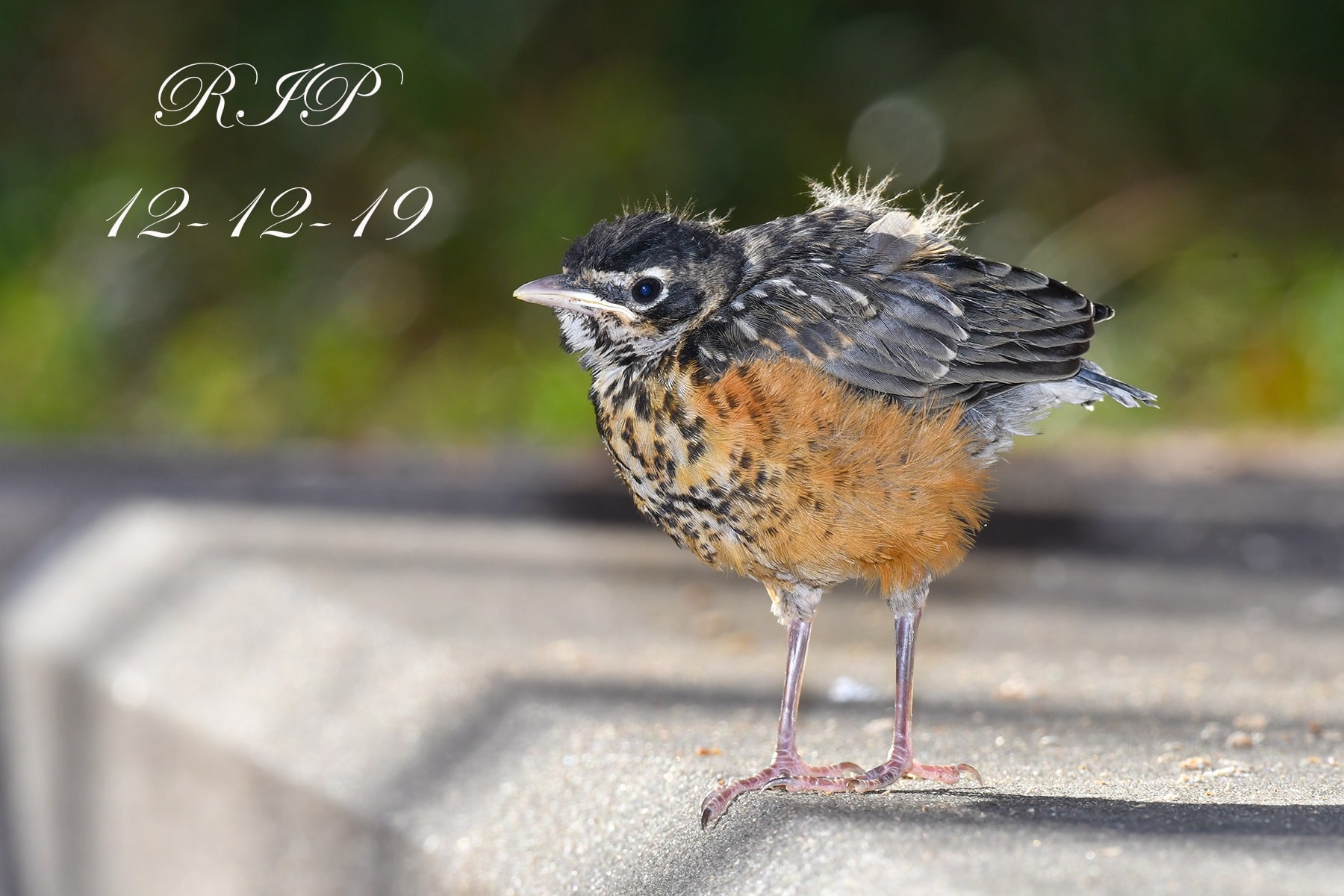 Blaze, the UAB baby robin that captured the hearts of bird lovers throughout Birmingham, passed away earlier this week.

The news came from a heartfelt Facebook post by Greg Harber, the local bird expert who discovered Blaze and her family and was chronicling their development over the past two weeks.
This is a "must read" from my friend Greg.
A first in Alabama
Additional background. Named Blaze, by Greg, the bird and her two siblings were the first ever confirmed American robins born in Alabama during the month of November.  She was the only baby robin to survive and successfully leave her nest on December 8th.
Thanksgiving Miracle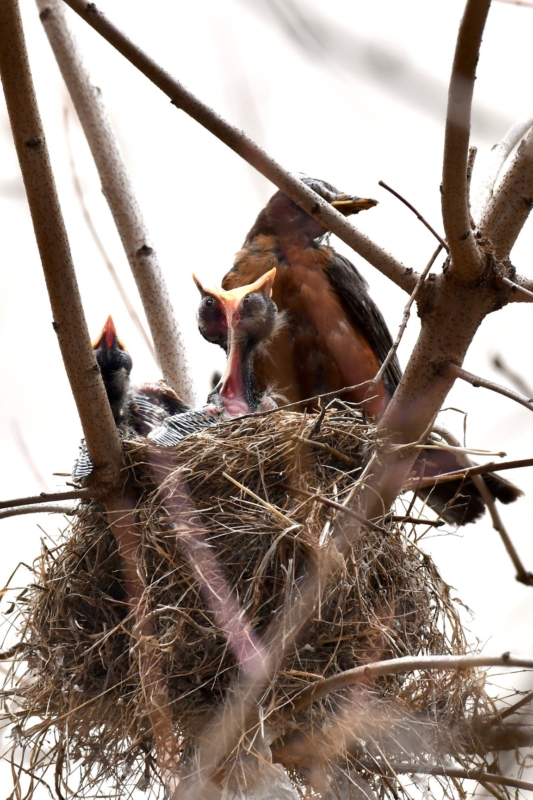 Found on Thanksgiving Day, at UAB,  Blaze and her family were the latest confirmed sighting of robins nesting in Alabama history. The previous record was September 2nd, according to Greg Jackson, the keeper of Alabama bird records in the state.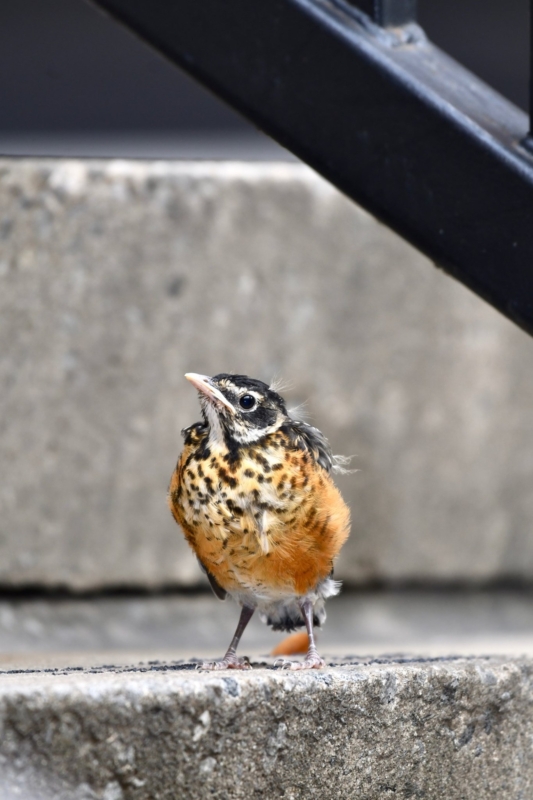 The history making baby robin's passing on December 12th, four days after she left the nest, has drawn up to 105 comments on Greg's Facebook page.
Here is a sample of the comments
"Blaze you were a ray of hope. Thank you for reminding us that life is beautiful and we need to enjoy it. Peace"

"My heart is saddened by this post. I had so hoped that Blaze would beat the odds. Thank you for caring and sharing Greg. Life is precious and not to be taken for granted."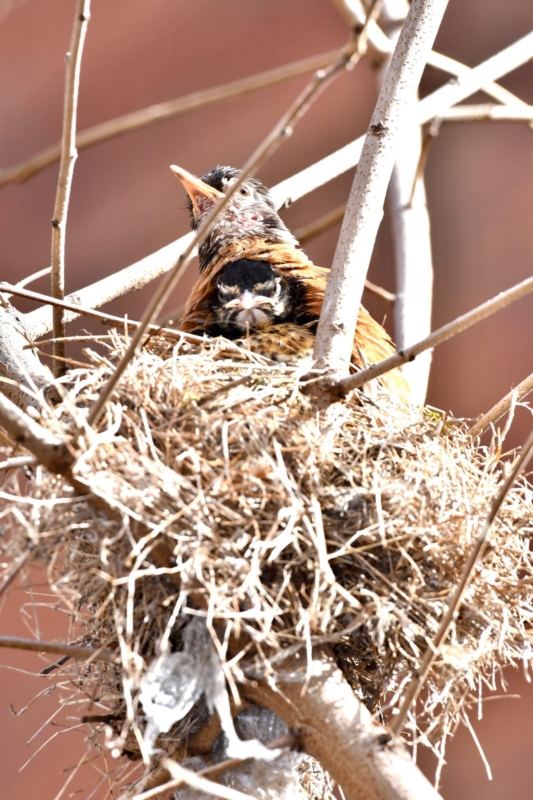 "Oh no!! I am saddened by this. 😥I am glad at least you were able to find him or we would wonder whatever happened to him. Rest in peace Blaze. For your short little life you impacted more people than any Robin I know."
This little bird's story genuinely touched people's lives.
How do you honor a baby robin and her family?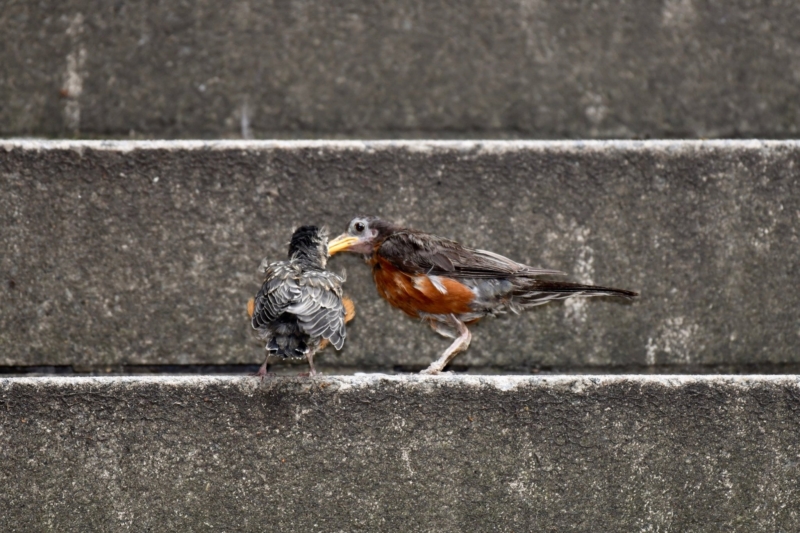 The story of Blaze and her family has greatly increased interest in our feathered friends that live among us here in the Magic City.
So how do you recognize Blaze's short life?
Here is my suggestion.
In lieu of flowers (we wouldn't know where to send them!) – Wouldn't it be appropriate to provide people loved this little bird ways they can learn more about birds and locally support them.
My answer:  Support Alabama Audubon.
Get involved – starting this January
Below is one of my favorite photos of Greg Harber teaching my daughter how to identify birds when she was 4 years old.
Today, 12 years later, she still remembers that moment, and as a result deeply appreciates the birds around her.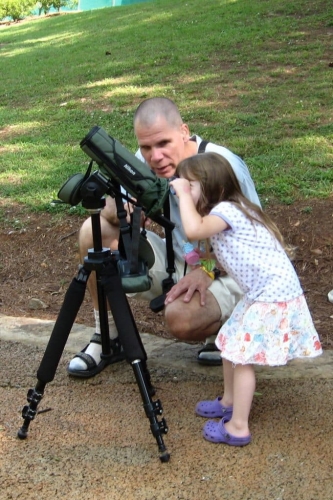 If you love birds, but don't quite know how to get started birding – attend an Alabama Audubon field trip or workshop. Most of these events are free and in the Birmingham metro area.
Here is the January schedule:
Start 2020 off right with a local field trip.  Join the  January 4th half-day field trip to BIRDingham parks.  This will be a great way to learn about our birds and places they reside locally.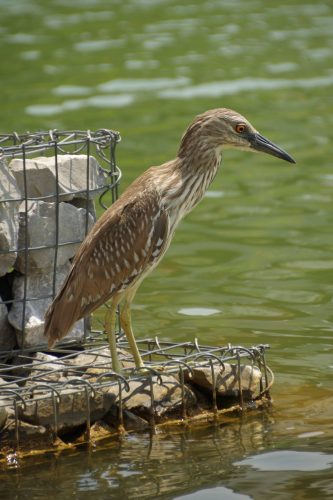 Check out Alabama Audubon's adult classes coming up in January, including Mastering Winter Water Birds with Greg Harber, and the new Winter Songbirds and Raptors class from Paul Franklin.
You can also volunteer with them at the upcoming 3rd Annual MLK Day of Service at W.E. Putnam Middle School!
There events nearly every week in the winter and spring. Visit alaudubon.org for details and  follow them on social media (@alaudubon on Facebook, Instagram, and Twitter).
Become a member. Support the Annual Fund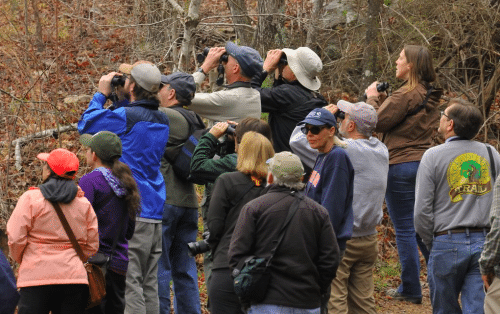 If you would like to support birds locally donate to the Alabama Audubon Annual Fund drive at alaudubon.org/annualfund.
Your tax deductible contribution will support Audubon's conservation and outreach efforts on behalf of Alabama's birds.
Honor Blaze by  becoming a member—its only $20 a year, which gets you discounts on their adult classes and Audubon Mountain Workshop.
Alabama Audubon Car Tag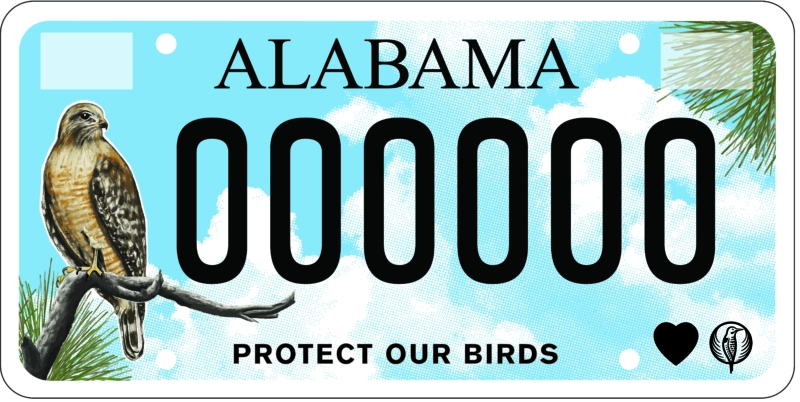 And one last item. Stay tuned for an announcement in 2020 about the new "Protect Our Birds" Alabama Audubon car tag (picture above) featuring a red-shouldered hawk and longleaf pine. Email Alabama Audubon  at info@alaudubon.org to find out more.
Remember Blaze
Remember Blaze by celebrating and supporting our birds. I know, because of that little Thanksgiving Miracle… I will.