Sponsored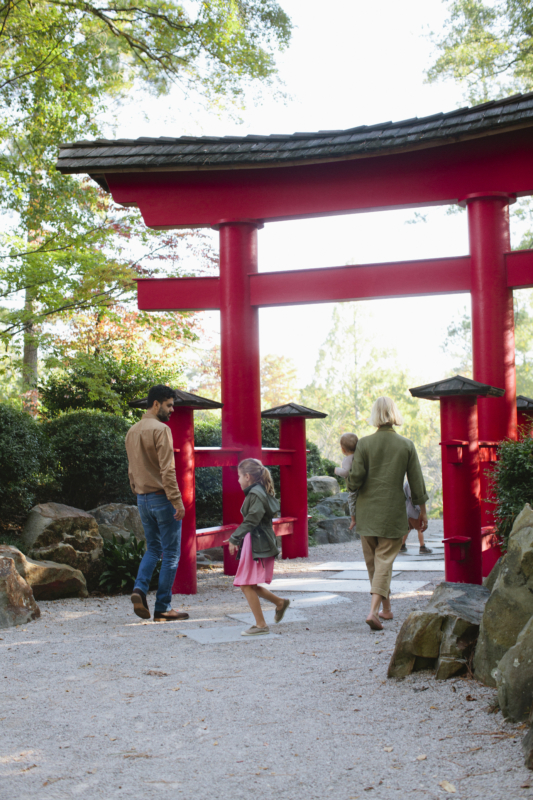 This holiday season, do some good with your gift-giving! Birmingham Botanical Gardens, which is open sunrise to sunset every day of the year, is a local treasure. Here are 3 ways you can give the gift of the Gardens this year.
1. Give Memberships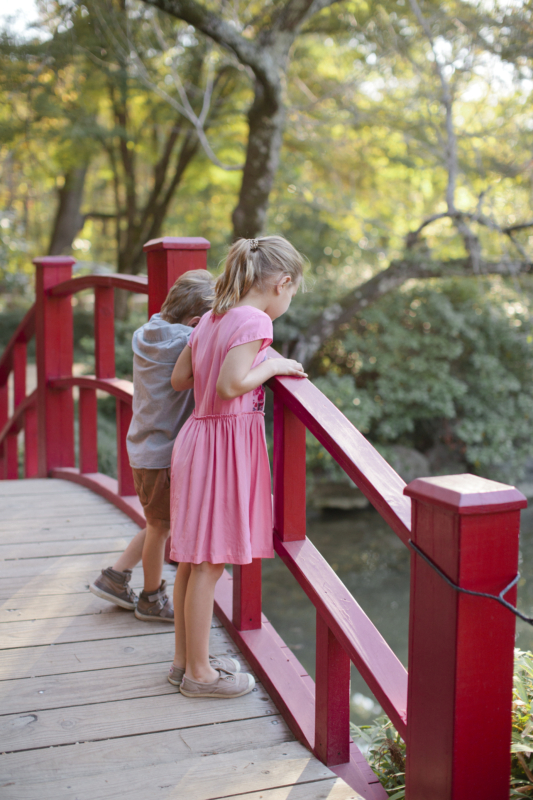 Memberships to Friends of Birmingham Botanical Gardens make the perfect gift for friends, family, colleagues, and neighbors. Membership gives you special access and discounts to select classes, events, and children's summer camps, as well as reciprocal admission at over 300 botanical gardens across North America.
Members also receive:
Exclusive new member gift
Free plant as part of the Friends' Fall Plant Sale member plant giveaway
Admission to the Friends' Spring Plant Sale members-only presale
General weekend pass to Antiques at the Gardens
10% discount at Leaf & Petal at the Gardens and the Gardens Café by Kathy G
Subscription to the Friends' quarterly newsletter, The Garden Dirt
And more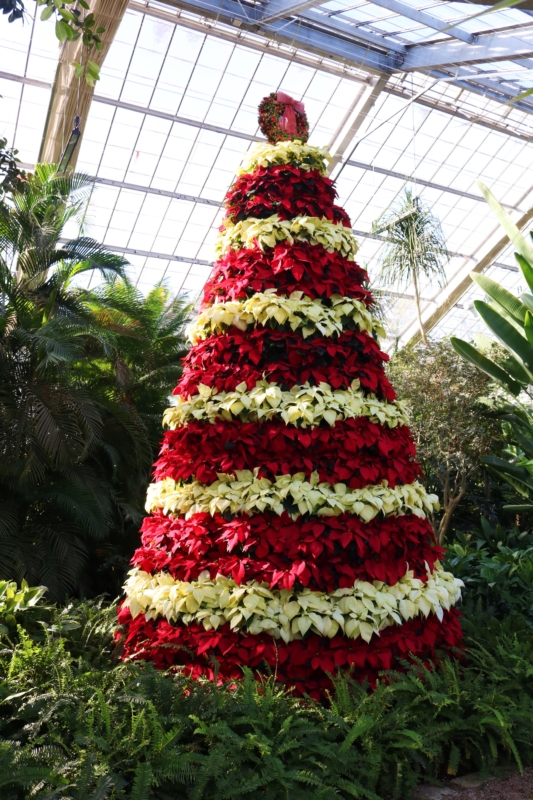 The real value, however, lies in what your membership makes possible. Impactful educational programs and operational support help carry out the mission to protect, nurture, and share the wonders of Birmingham Botanical Gardens.
Memberships start at just $25—check them out.
2. Honor Loved Ones with Tribute Gifts
The holidays are the perfect time to show the people in your life how much they mean to you. Tribute gifts are a great way to do this. Celebrate friends and family by making an honorarium or memorial gift to the Friends.
A special card will be sent to the honoree or family representative. All gifts are welcome; naming opportunities are available.
Contact the Friends' Development team at (205) 414-3950 to talk about special gifts.
3. Shop Stocking Stuffers and More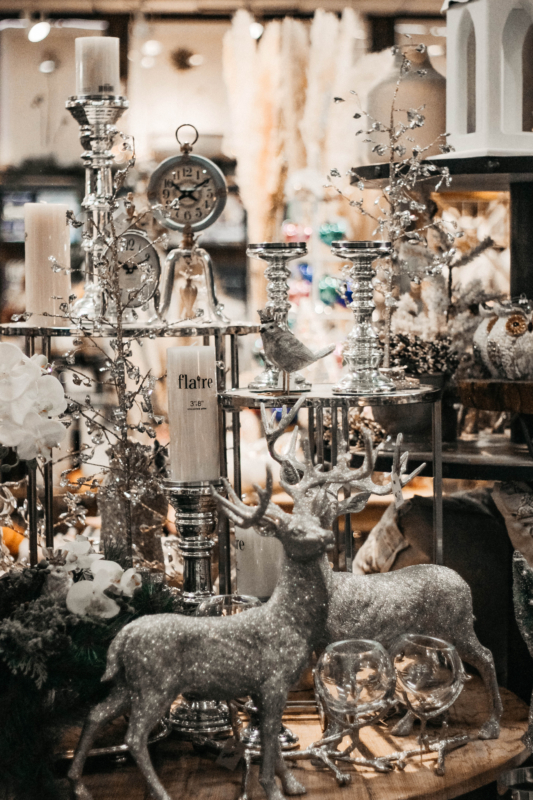 Stop by soon to enjoy the colors of the holiday season and a scrumptious lunch at the Gardens Café by Kathy G. Then check off a few items on your gift (or wish) list.
Members of the Friends receive 10% off purchases at the café and 10% off regularly priced merchandise at the shop with membership card.
Leaf & Petal at the Gardens is open 9:30AM to 5:30PM Monday–Saturday, and 11AM to 4PM Sunday (Extended Holiday Hours)
The Gardens Café is open 11AM to 2PM Tuesday–Friday
This Season's Top Sellers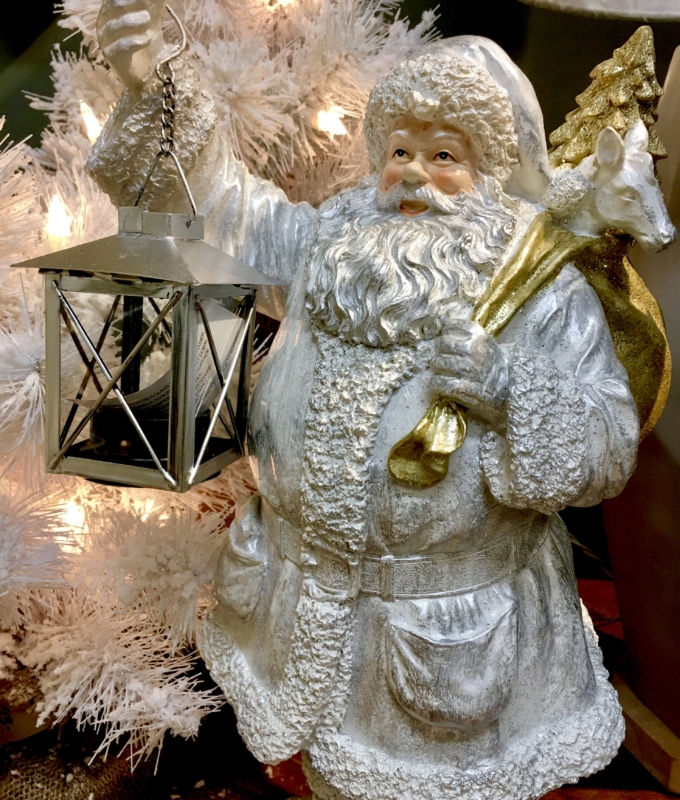 Old World Santa is one of the many holiday collections that Leaf & Petal at the Gardens offers. These decorations and gifts are sure to bring the holiday spirit into your home.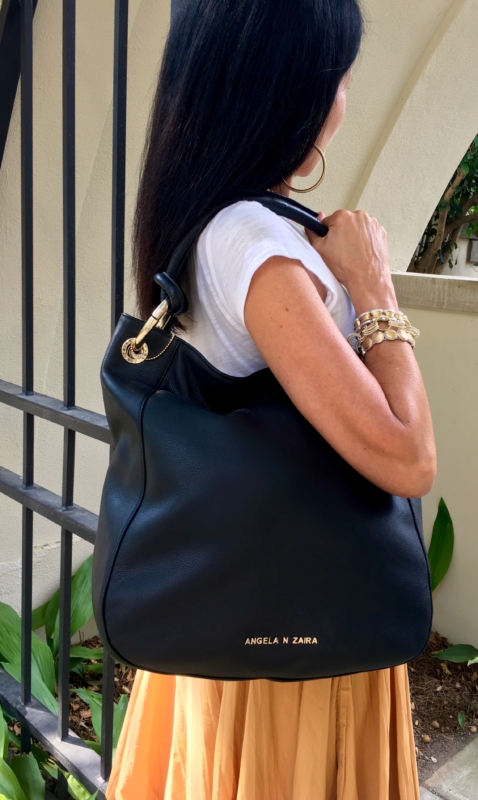 The newest addition to Leaf & Petal at the Gardens—handsome handmade leather bags, backpacks, and totes will only continue to look better through years of use.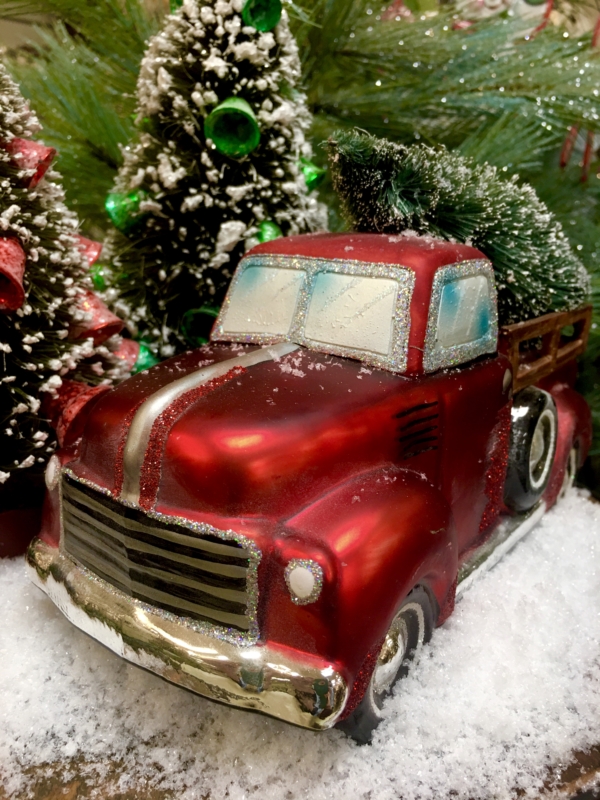 The shop offers selections on everything from ornaments to tabletop decor to wreaths—so you're sure to have your every hall decked.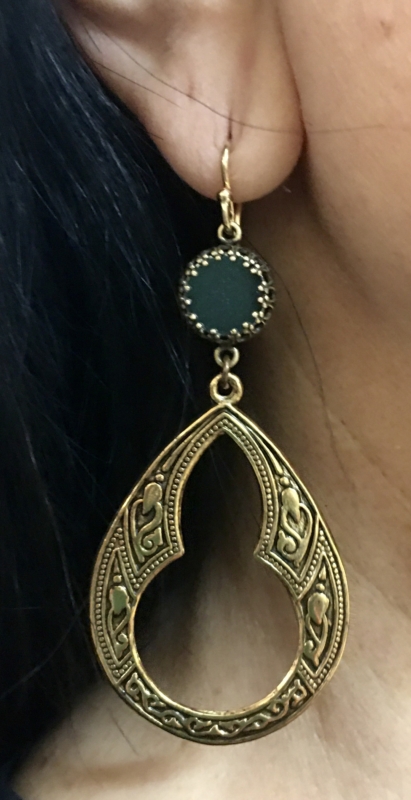 Mark Edge is just one of the talented artists you'll find at Leaf & Petal at the Gardens. Sensible, stylish, and one-of-a-few jewelry pieces will make the perfect gift for someone on your holiday list.
Your Gifts Help Keep the Gardens Growing
Your membership in—and gifts to—the Friends of Birmingham Botanical Gardens help support all kinds of programs and initiatives.
Impactful Internships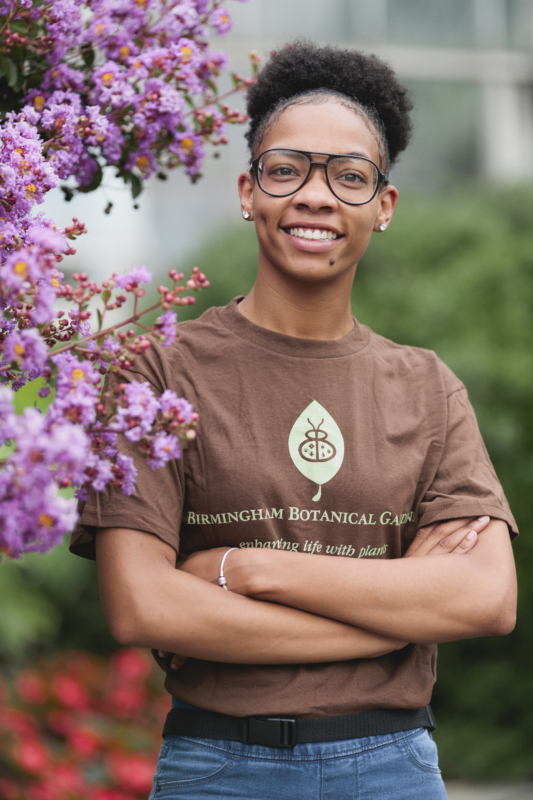 Your support allows for great student interns like Alabama A&M University senior Jessica Williams, who assisted with education and interpretive signs and studied stormwater management.
Feast for the Eyes (and Bees)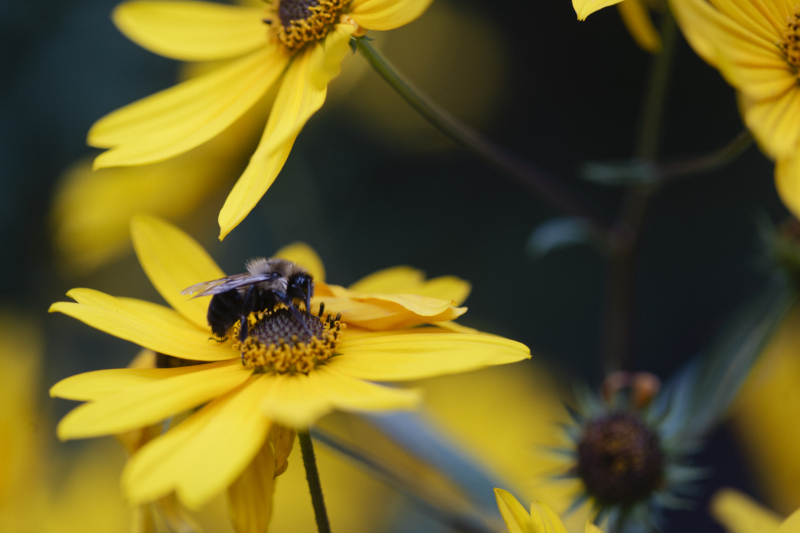 Your support ensures that BBG's 24+ gardens shine year-round, for all guests. Donor gifts help plant hundreds of trees, shrubs, and perennials.
Growing Green Thumbs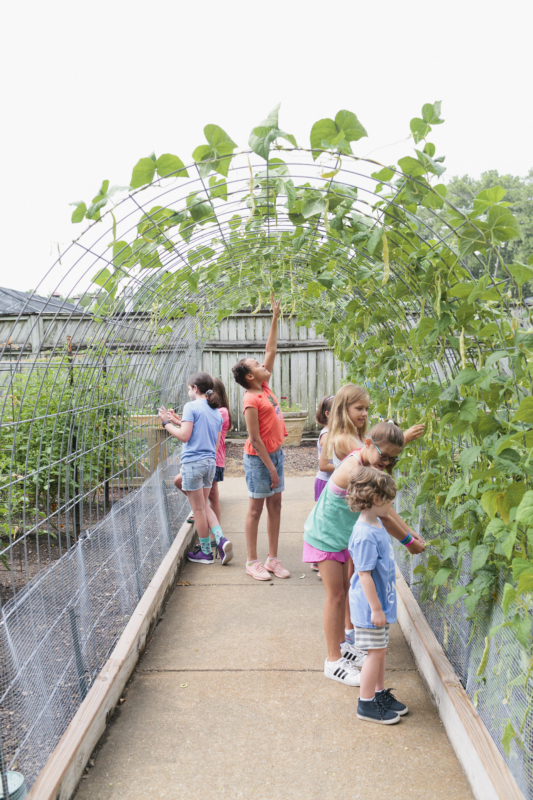 Your membership and gifts help inspire a passion for plants, gardens, and the environment by supporting hands-on educational programs such as BBG's Summer Garden Chefs camp.
Long Life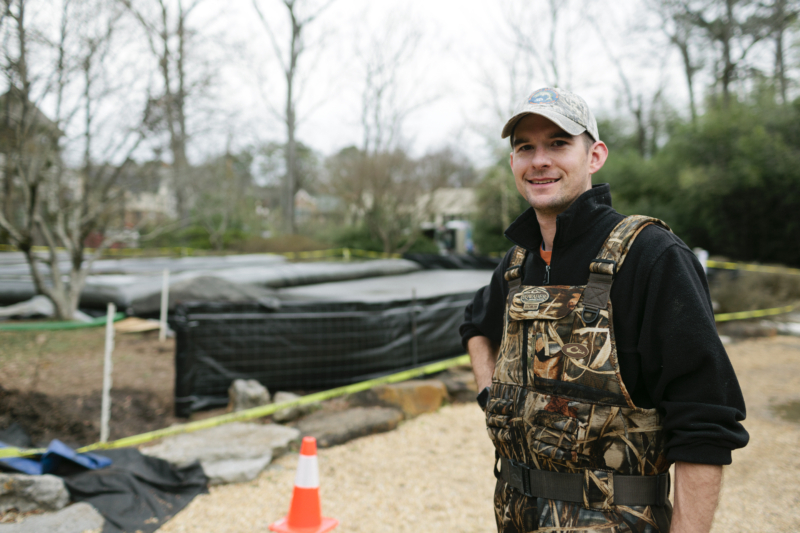 Partnering with two local companies, the Friends removed 150 cubic yards of silt in 2019 to restore the lake's shoreline and original rock features.
Happy holidays and happy giving, Birmingham! Be sure to let us know how you're giving good by tagging us on social @BhamNow
Sponsored by: