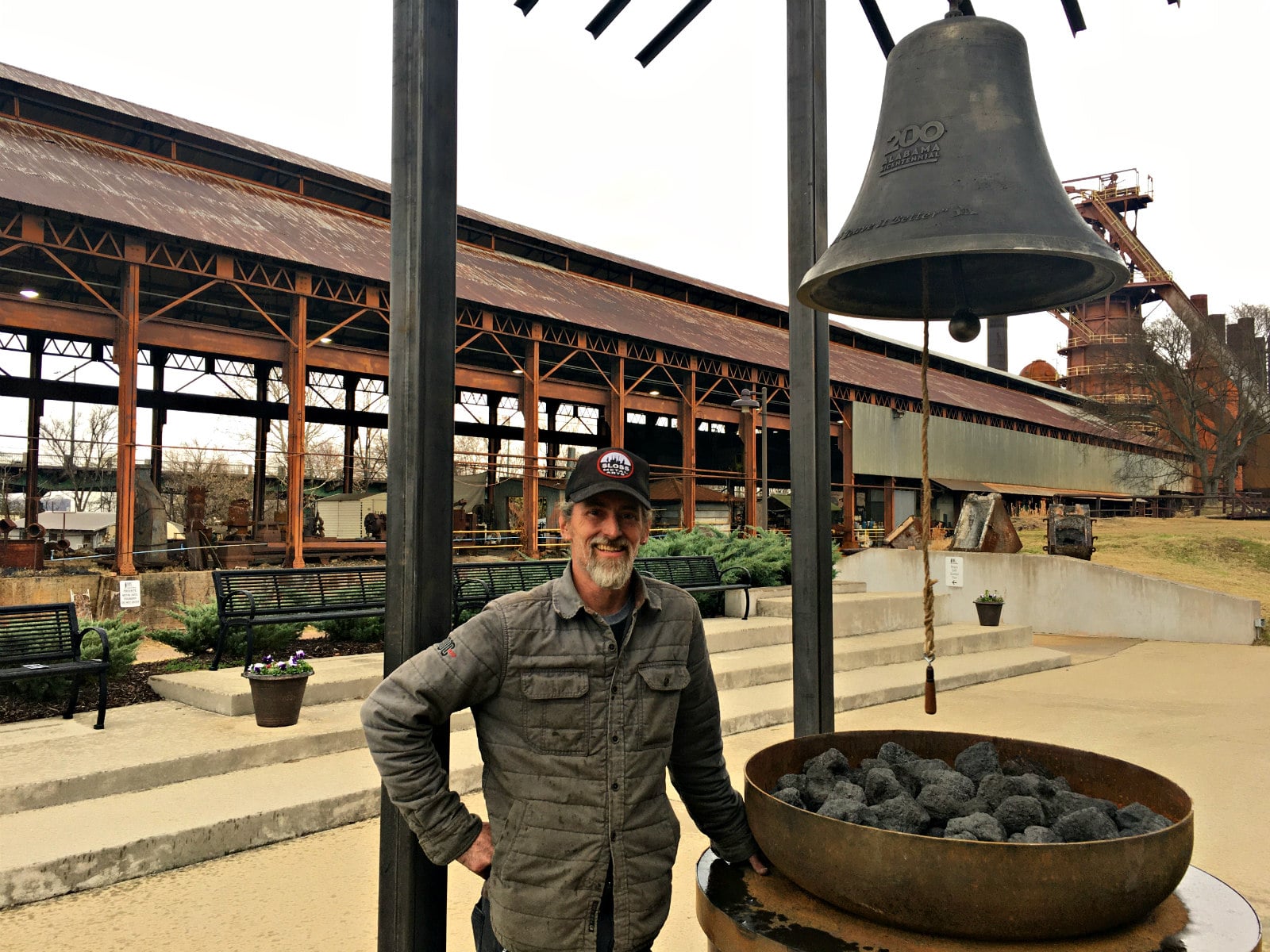 It's not every day Alabama turns 200, so it seemed only fitting to create something lasting to celebrate that milestone. The Alabama Bicentennial Commission and Children's Hospital partnered to create a bell that would honor both Bama's big birthday and the children of our state.
To find out the inside scoop, I reached out to Jody Seal at Children's of Alabama and Ashley Wingo of Sloss Metal Arts. Keep reading for all the details.
1—Some serious talent went into The Alabama Bicentennial Children's Bell.
Marshall Christie of Sloss Furnaces Metal Arts designed the bell and a beautiful stand where it will hang at Sloss.
The Sloss Metal Arts Crew molded and poured the bell: Savannah Smith, Ajene Williams, Chris Davis, and Kat Palmer.
They cast it right here in Birmingham at Sloss Furnaces National Historic Landmark.
Medical Properties Trust, Alabama Humanities Foundation, Sloss Furnaces Foundation, The Alabama Bicentennial Commission and Children's of Alabama provided generous support for the project.
2—You won't believe how quickly molten metal becomes a solid.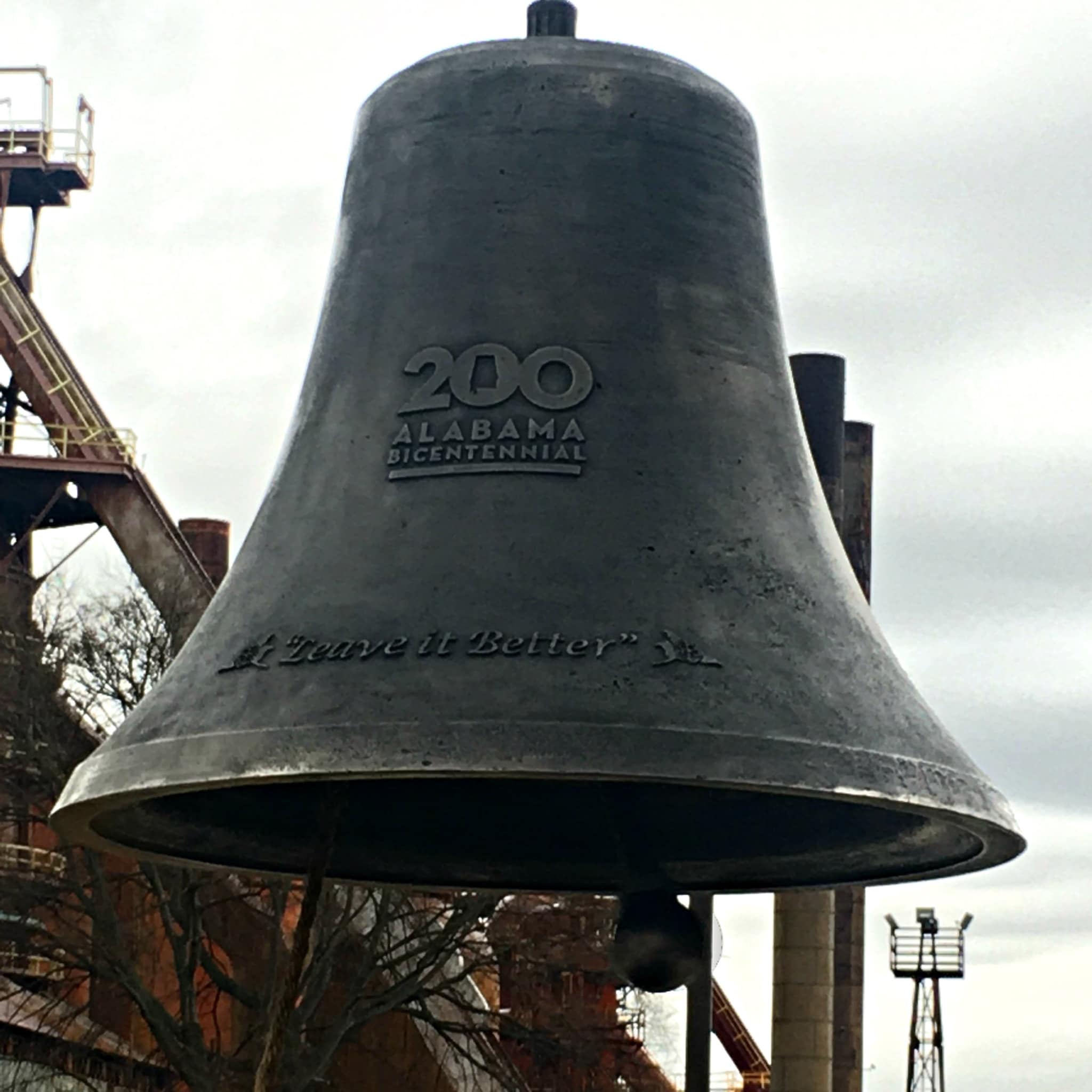 It takes roughly 1 minute for the liquid Iron to cool from the pouring temperature of 2600 degrees to 1900 degrees and become a solid again.

The casting remained in the mold for 24 hrs, allowing the iron to cool completely as slowly as possible. This is necessary to achieve the desired metallurgical properties.

Marshall Christie and Ashley Wingo, Sloss Metal Arts
Think about that for a second. Molten metal starts at 2600 degrees and within a minute cools down to 1900 degrees, at which point it becomes a solid again. Wow.
After spending 24 hours in the mold cooling down, Marshall Christie told me the bell was still hot. "Hot like a casserole from the oven hot?" I asked. "Pleasantly warm," he said. Amazing.
3—Guess how much iron it took to make the 26″ diameter Alabama Bicentennial Children's Bell.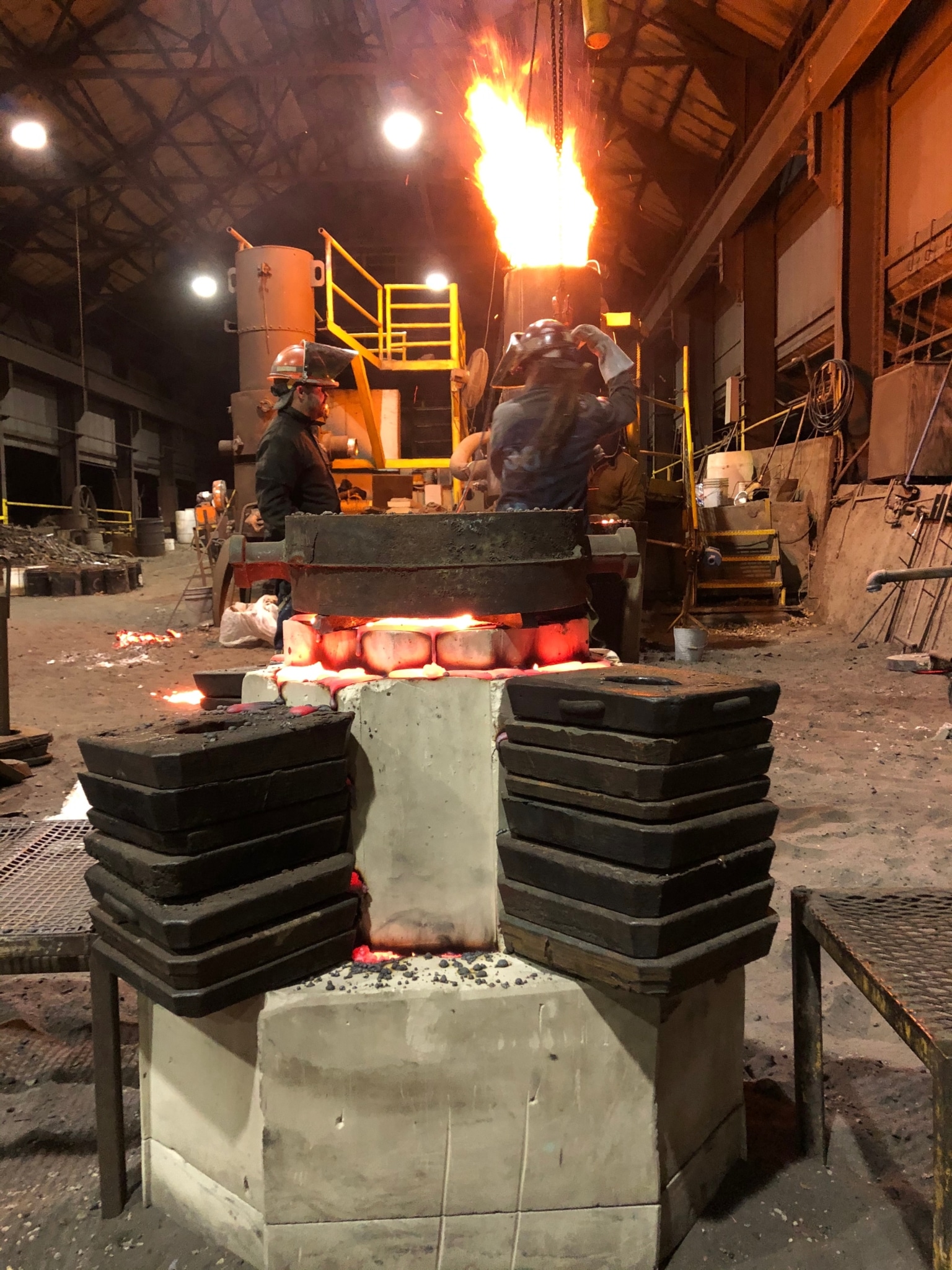 370 pounds' worth.
That is a lot of metal.
4—The bell will leave a lasting legacy from Alabama's 200th anniversary of statehood.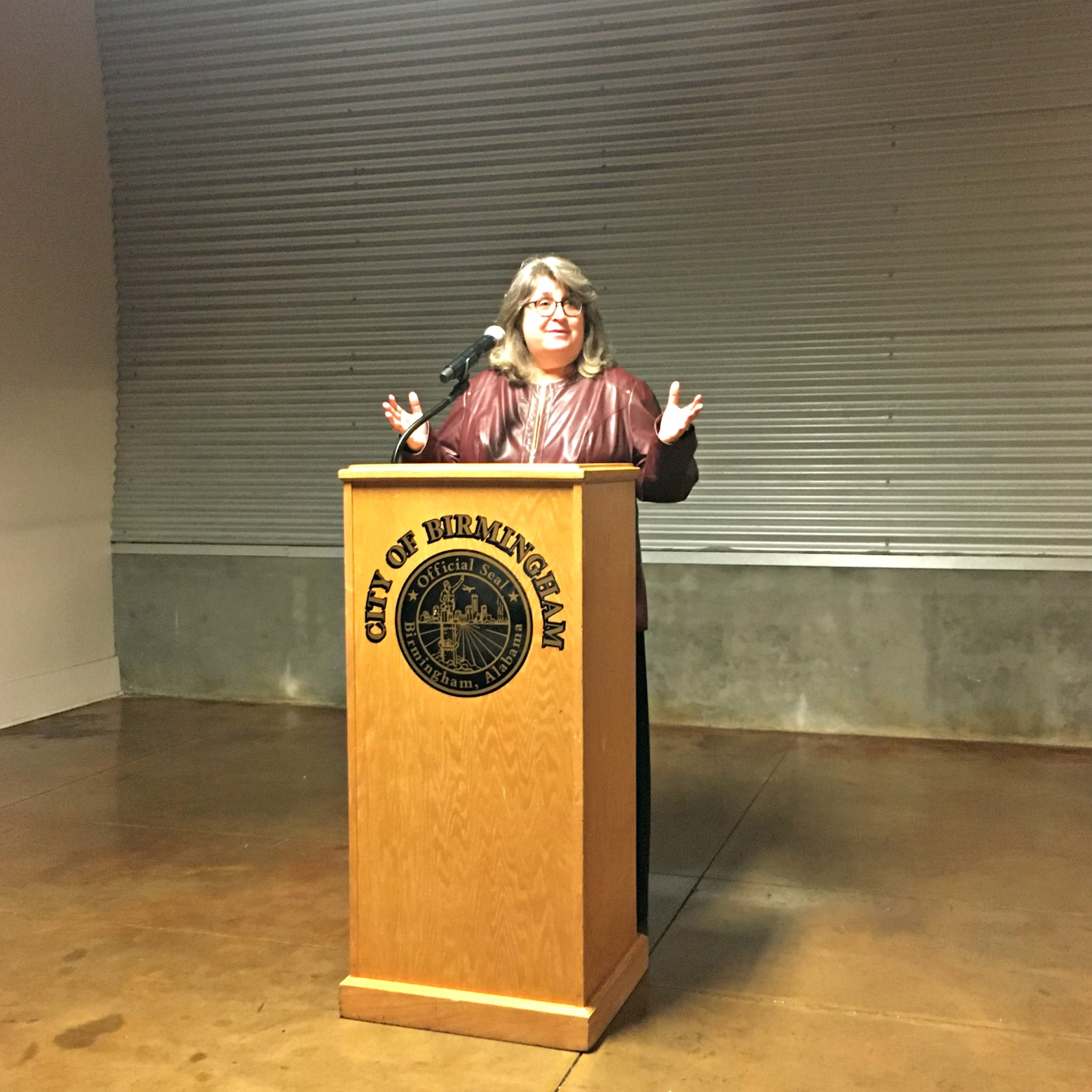 If you were trying to come up with a way to commemorate 200 years as a state, why not pick a 370 pound iron bell?
Birmingham's Sloss Furnaces—along with a generation of other blast furnaces which are no longer standing—played a huge role in the iron industry.
If you've been in Birmingham more than a nanosecond, you'll know that the iron industry led to the development not only of the Magic City but also Central and Northern Alabama.
I learned at the unveiling of the bell that before iron and steel frames came along, it wasn't actually possible to build buildings higher than 10 stories. Iron and steel made skyscrapers possible, and Birmingham played a role in that.
How cool is that?
5—The Alabama Bicentennial Children's Bell aspires to inspire every generation to "Leave it Better."
The Alabama Bicentennial Children's Bell honors Alabama's 200th birthday and recognizes the contributions of Alabama children and youth to the state's history.
Mike Warren, President and CEO of Children's of Alabama, said the bell "symbolizes the hope of what we can make together if we work together."
Dr. Donna Baker spoke of how they hope the bell will inspire today's children and those of the future to leave Alabama better than they found it.