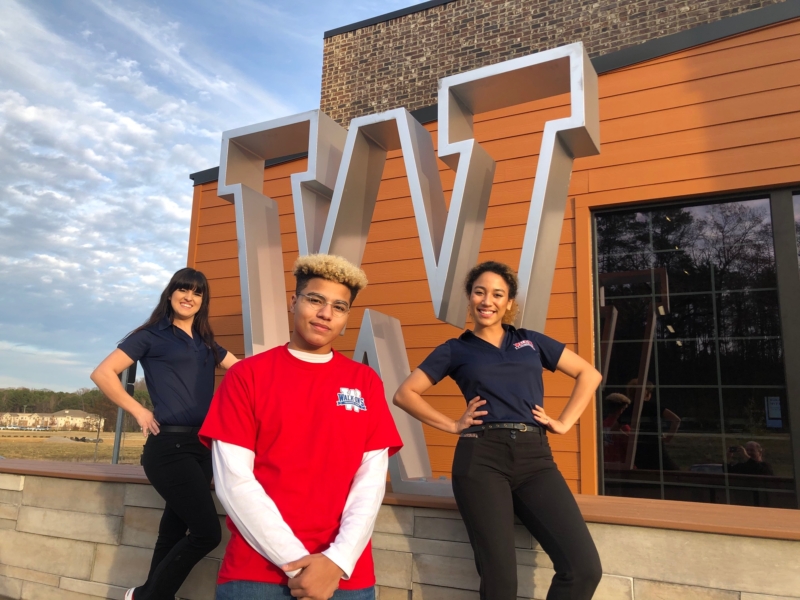 Birmingham!  ready to watch sports and eat some cajun food at Walk On's!
The popular Louisiana sports bar chain, which is co-owned by former LSU walk on Brandon Landry and legendary New Orleans Saints quarterback Drew Brees will be opening its first establishment in the Birmingham area at Hoover's new Tattersall Park development on December 9th.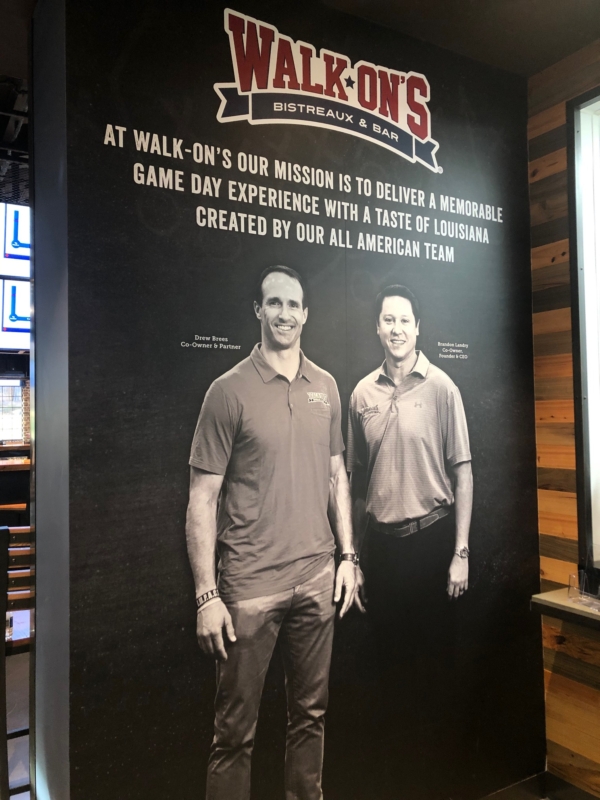 Selected as ESPN Best Sports Bar in North America in 2012, the Walk On's in Hoover is owned and operated locally by Geaux Route Partners which is associated with Matt Roth and two prominent Birmingham sports figures, John Parker Wilson, the color commentator for Alabama Football and Smylie Kaufman, a PGA Tour professional golfer.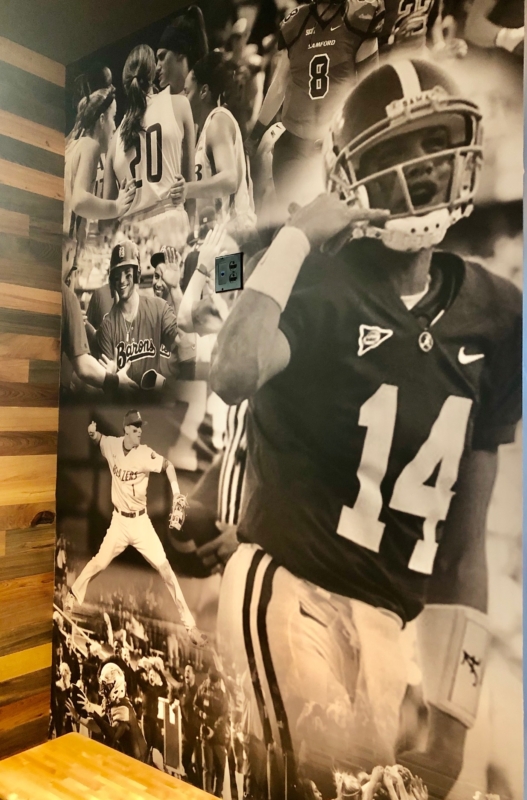 Earlier this week, Bham Now was given a special tour by local Walk On's owner Matt Roth.
Here is what we discovered.
Get Pumped Up
The new restaurant was in the midst of training dozens of new staff when we visited 6 days before the opening. Along with taking photos, we were treated to a Walk On's tradition that is inspired by Drew Brees.
Roth called it the "rumble."
Other than touchdowns, Brees is known for helping bring back New Orleans after Katrina and of course winning  the Super Bowl. Brees also leads a pre-game chant that pumps up the Saints.
Here is a short compilation:
Not to be outdone, Walk On's staff start their shifts with the Brees chant. Here is the new team at Tattersall Park's Walk On's getting fired up performing the chant.
Heart of a Walk on
After the cheer, Roth, summed up the secret to Walk On's popularity.
"The heart of a walk on is the basis of this restaurant. A "walk on" doesn't get a scholarship, works every day, grinds, and hopes to get on the field. And even if you don't you are a great teammate. That's what is all about.

These guys, we are working together as a team, in the kitchen, in front of the house, management, all together. We put out a winning experience. It all comes together – incredible South Louisiana food, sports, all the TVs and fun.

Bringing a game day experience to Birmingham with a taste of Louisiana."
The Menu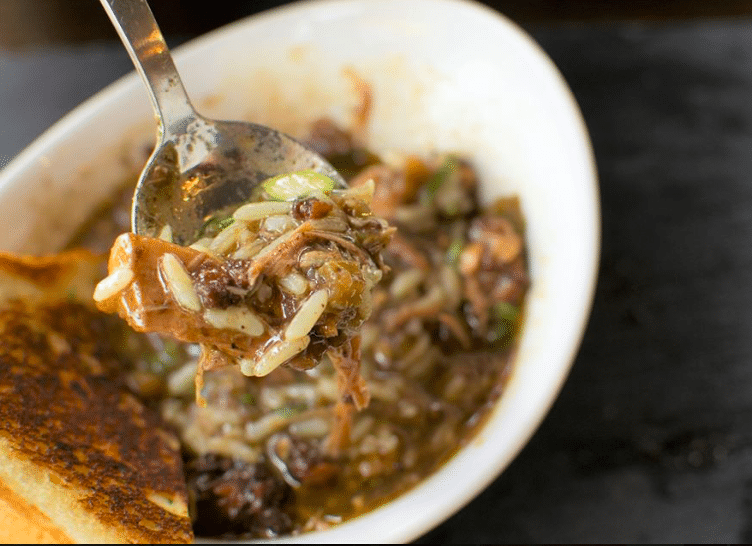 The food does set Walk On's apart from local Birmingham sports bars.
It's one third Southern Louisiana traditional cajun food that includes crawfish etouffee, duck & andouille and even alligator, one-third classic pub food, and one-third healthy meals with fresh salads.
According to Roth, the clientele at Walk On's is different than most sports bars. It is very family friendly and instead of being 80/20 men to women like traditional sports bars, Walk On's is 50/50.
The Numbers & Hours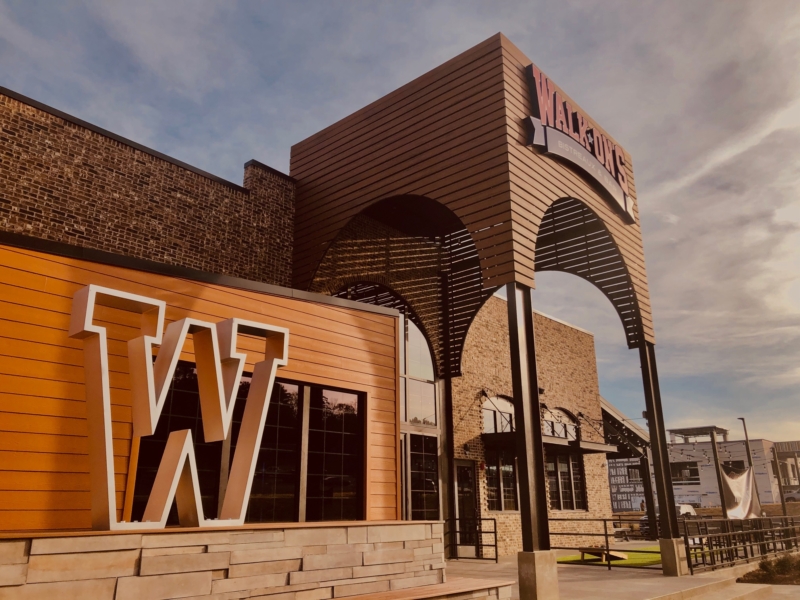 The Walk On's at Tattersall Park seats 285 people. There are 48 beers on tap, 82 TVs, outside dining and 4 booths with their own beer taps (you pour your own and you are charged on the spot.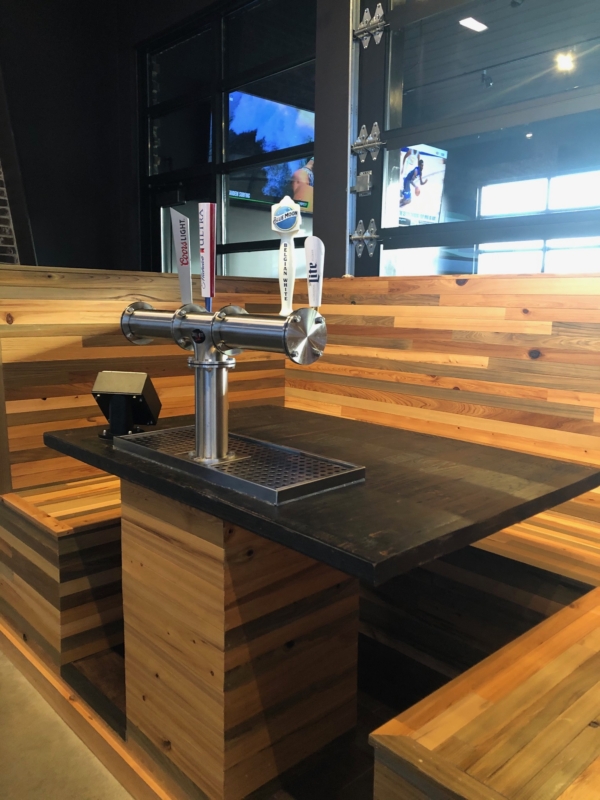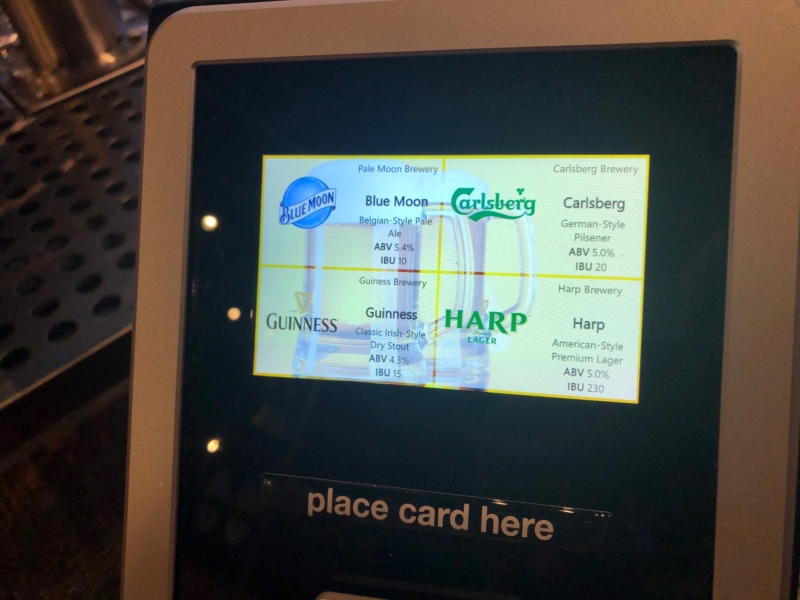 Beginning Monday, December 9th the restaurant will be open Sunday-Thursday -11:00am to 11:00pm and Friday -Saturday -11am to-midnight.
Location
Interested in being the first to "walk on"? Visit Walk On's at 6401 Tattersall Park Dr, Hoover, AL 35242 (205) 538-2700