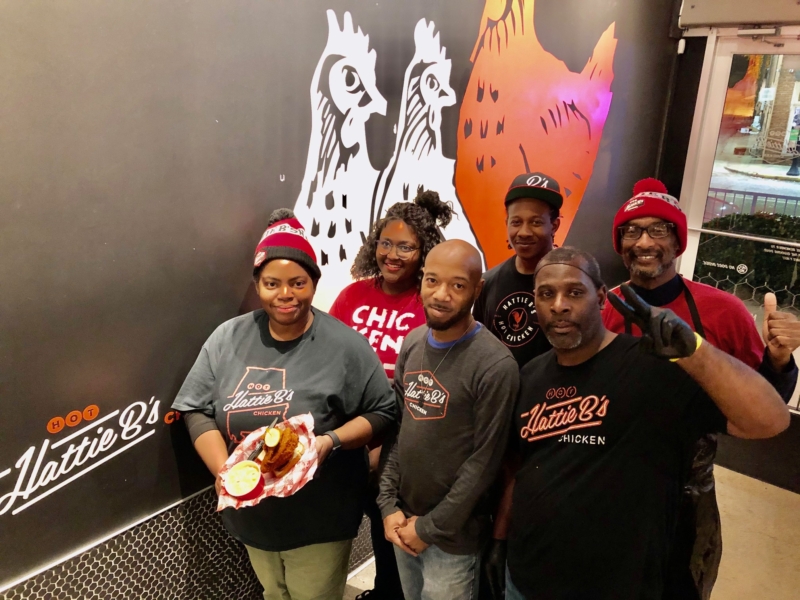 Everybody loves Hattie B's Nashville-style hot chicken, but don't forget their legendary Mac and Cheese, says Business Insider, one of the nation's largest digital business publications.
In fact, Business Insider likes Hattie B's Mac and Cheese so much, they named it the best in Alabama in their  "best macaroni and cheese restaurants in each state" list that was published in October 2019.
What Makes Hattie B's Mac and Cheese Special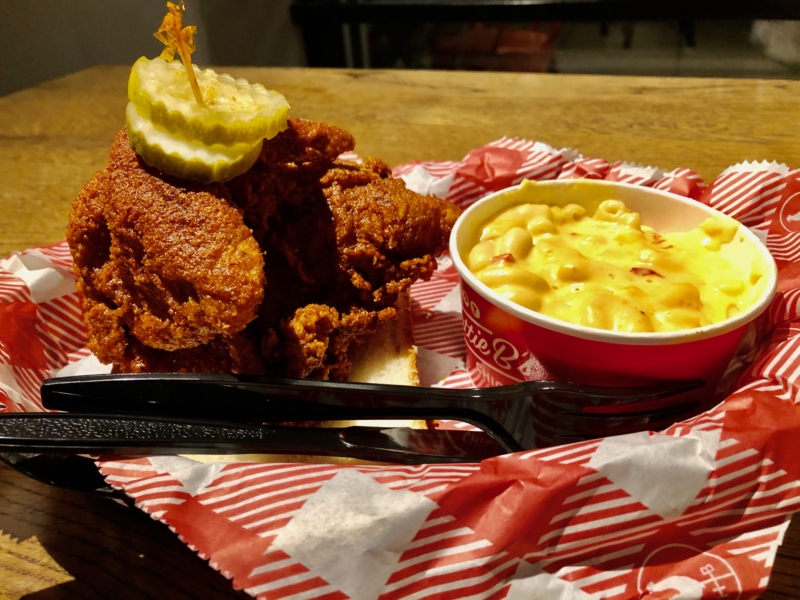 The perfect side to "cool off" after eating hot chicken, Hattie B's is very proud of their Mac and Cheese.
"It is special because of how we make it.  We make our own cheese sauce, that we put in our Mac and Cheese.  That is what makes the difference.  And then it is topped with more cheese. So you have like cheese sauce and cheese on top –  that's awesome right there. Who doesn't like some cheesy Mac and Cheese! It does have some pimentos in it and has a little "kick" to it. ~ Kayla White, Assistant Manager at Hattie B's
Popular in Birmingham's Lakeview District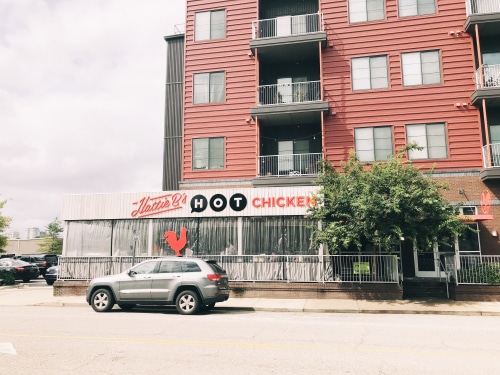 Located on 7th Avenue in the heart of the Lakeview Entertainment District, Hattie B's has a loyal following.
As one customer aptly described the popular restaurant on Bham Now's recent visit:
"I think what makes this Mac and Cheese so good is the people that work here!"
Love Mac and Cheese?
Of course, Birmingham is blessed with numerous restaurants that serve mouth-watering Mac and Cheese.  What are your favorite Magic City places for Mac and Cheese?
Tell us at hello@bhamnow.com
And don't forget, Bham Now can get you free delivery through Waitr.  See how.