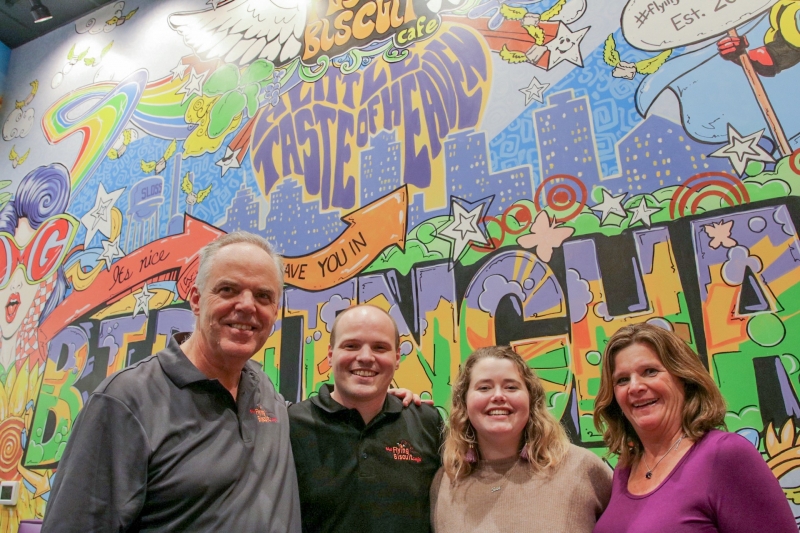 The first Flying Biscuit Cafe in Alabama opens Monday, October 28 in Birmingham in the Shops of the Colonnade off Highway 280.
Cult-like Following in Atlanta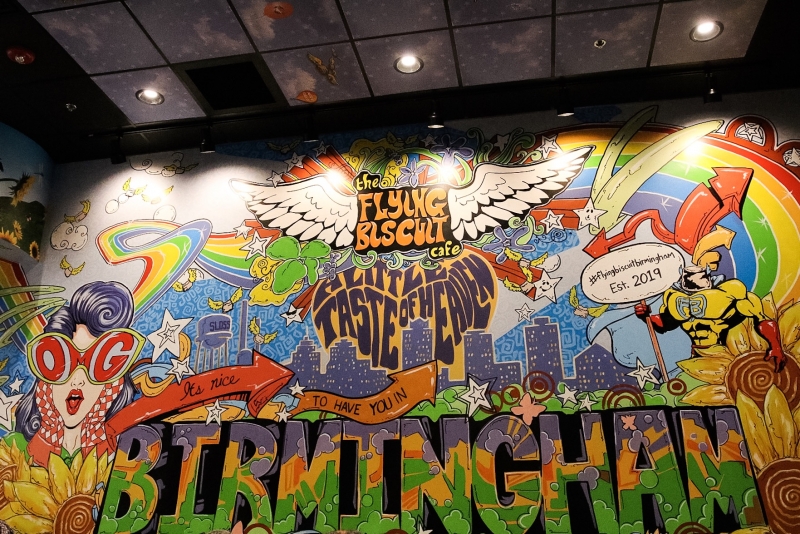 The Flying Biscuit started 25 years ago in Atlanta with the idea of serving  healthier breakfast options.  After two decades, the restaurant developed  a "cult-like" following  because of its food and colorful eye-opening interior design.
The place simply "pops" with color.  And the food….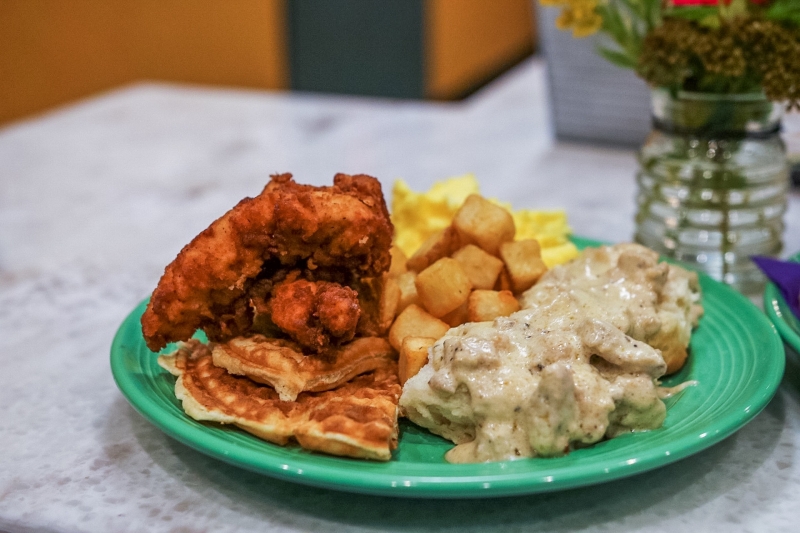 Well, the Atlanta Constitution just declared The Flying Biscuit's biscuits one of the best in the sprawling metropolis.
A Family Affair
The father and son team of Joe and Greg Yund is opening the Flying Biscuit franchise.
"My dad and I have always wanted to get into business together," said Greg Yund, who is also the general manager at the Flying Biscuit Cafe in Birmingham.
His father Joe brings 40 years of restaurant experience to the Flying Biscuit having developed 126 Taco Bells, A&Ws, KFCs, Pizza Hut franchises in New York and the Northeast and an additional 330 plus Sonics and Taco Bells in the South.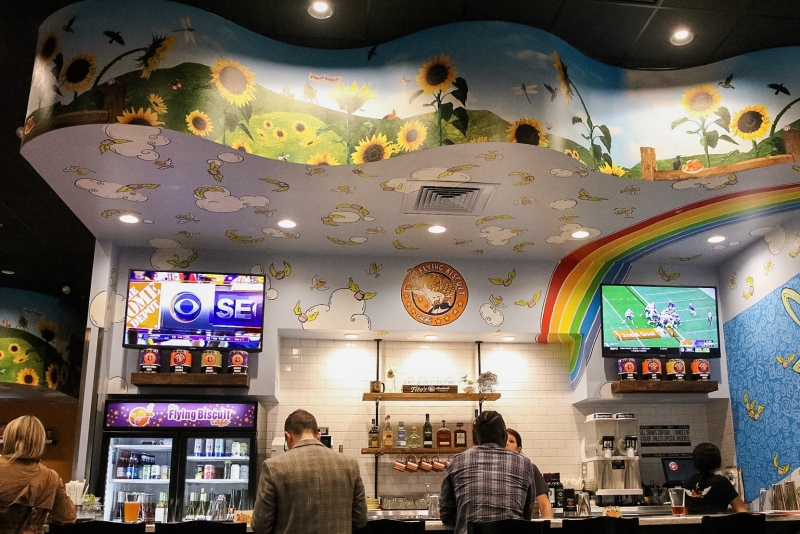 "We built this (the new Flying Biscuit) with a team in mind," added Greg.  "My dad built his business from one Taco Bell to 330. He did that with a strong team around him. Our goal is to be one with the community. We are going to be very community oriented and very team driven."
What to Expect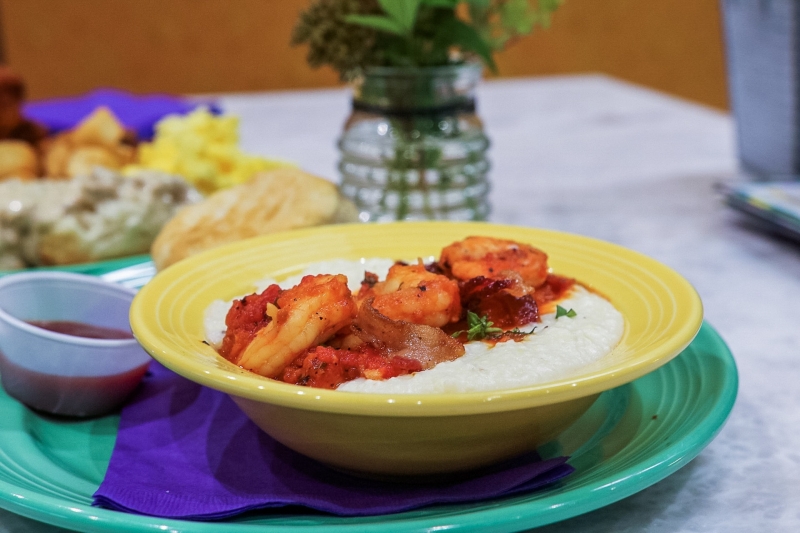 The Flying Biscuit Cafe will be open daily, 6:00am to 9:00pm. They will have live music Thursday, Friday and Saturday nights and during brunch hours on Sundays. There is a bar onsite.
"It is Breakfast, Lunch and Dinner all day.  If you want a burger at 6:00am you can get one. Want chicken and waffles or biscuit and gravy? You can get it at 8:00pm.  The menu is open all day for everyone," concluded Greg Yund.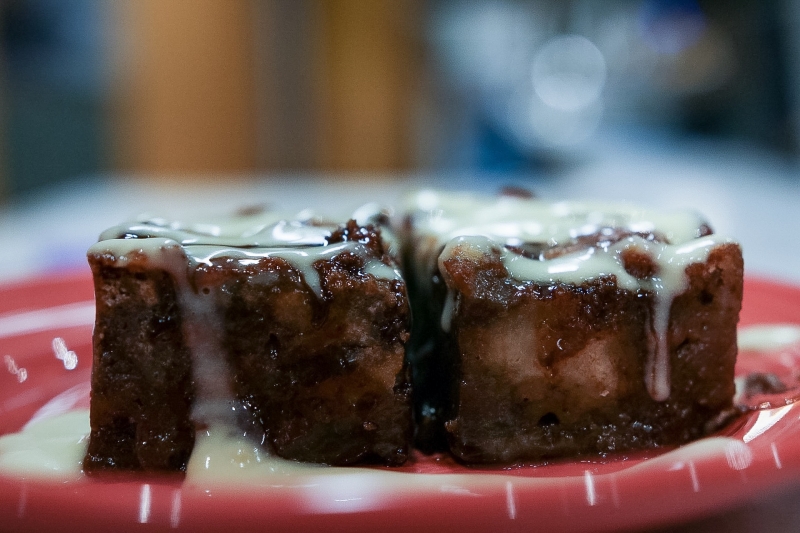 Follow Flying Biscuit on Social Media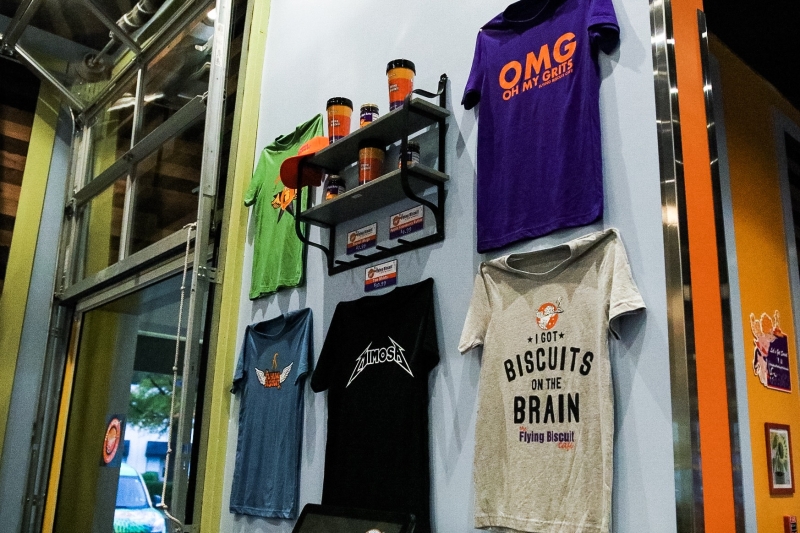 Make sure to keep up with the Flying Biscuit Cafe in Birmingham by liking them on Facebook and Instagram.  Visit this week – and be sure to tag Bham Now.