Sponsored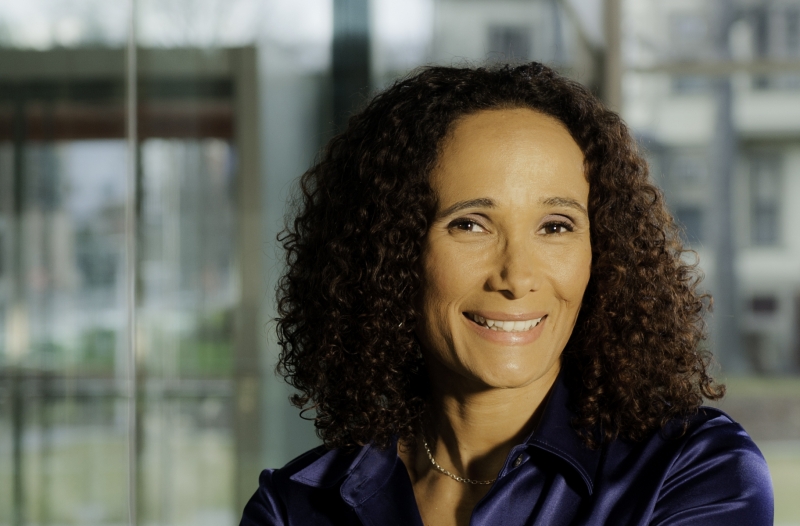 Get ready for a rare opportunity to hear an internationally renowned scholar of post Civil Rights Era Black culture, pop music and social issues.
The Community Foundation of Greater Birmingham will be holding their next Woven Together Learning Series: Equity and Inclusion event. The event features Dr. Tricia Rose, October 17, 5:00PM at A.H. Parker High School.
Determined to bring Dr. Rose to Birmingham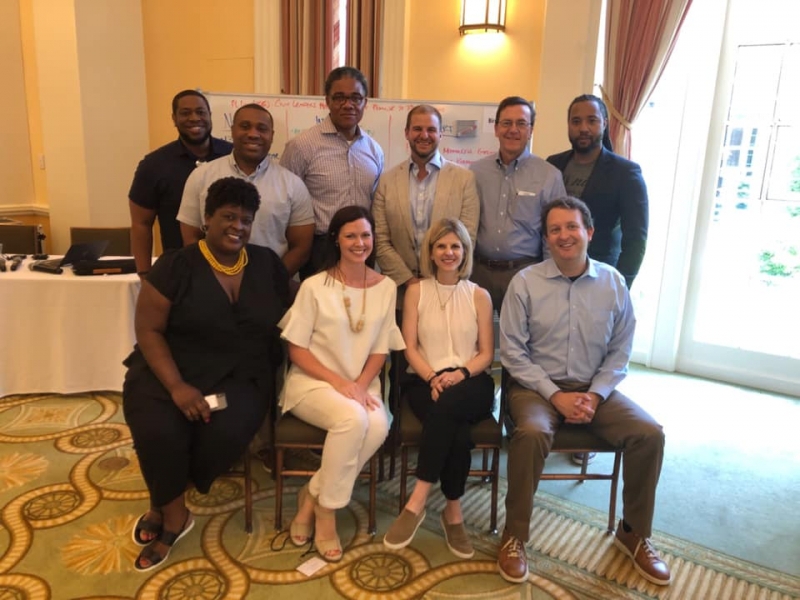 This past summer, Birmingham representatives to the Young American Leaders Program (YALP) at Harvard Business School, a program that facilitates the sharing of ideas, practices and dialogue between faculty and dynamic community leaders from across the U.S. got to see and hear Dr. Tricia Rose in action.
Her powerful message resonated with the group. After her presentation, the delegation returned, determined to bring her to Birmingham.
"The way that she approaches the discussion about inclusion and diversity will open up dialogue between people," said Al Vance of ALTEC, one of the Birmingham YALP Harvard participants.
Partnering with the Community Foundation and the Instruments of Hope Unity Fund, the group found the perfect platform to engage Dr. Rose with Birmingham—the Community Foundation's Woven Together Learning Series.
About Dr. Tricia Rose
Born and raised in Harlem and the Bronx in New York City, Tricia Rose graduated from Yale University where she received a BA in Sociology and then received her Ph.D. from Brown University in American Studies. She is currently the Chancellor's Professor of Africana Studies and the Director of the Center for the Study of Race and Ethnicity in America at Brown University.
Dr. Rose is most known for her groundbreaking book on the emergence of hip hop culture. Black Noise: Rap Music and Black Culture in Contemporary America. Her work is considered a foundational text for the study of hip hop, one that has defined what is now an entire field of study.
Along with her writings, Dr. Rose lectures, engages in conversation and presents seminars and workshops to scholarly and general audiences on a wide range of issues relating to race in America, mass media, structural inequality, popular culture, gender and sexuality and art and social justice. She has been featured on PBS, MSNBC, CNN, NPR and other national and local media outlets.
Looking Forward to Learning and Understanding Birmingham
"I am interested in learning what some of the challenges for racial equity are today, in a Southern city such as Birmingham, in particular," said Rose to Bham Now. "I don't often get the opportunity to visit Southern states, but this region is extremely important for understanding the history and future of race relations in the United States. So I'm hoping to have an exciting conversation with open-minded dynamic people who know Birmingham well."
Equity and Inclusion is a new Community Foundation priority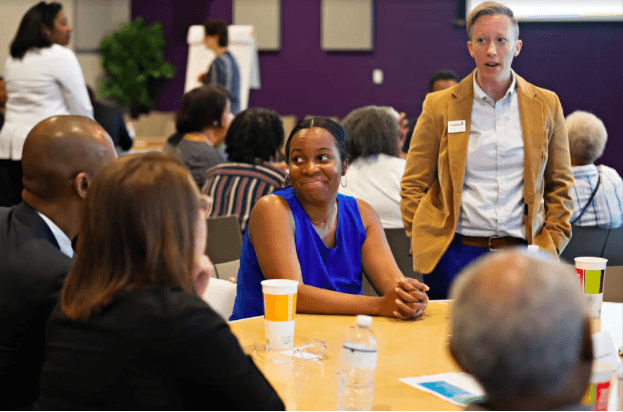 According to Gus Heard-Hughes, Vice President of Programs with the Community Foundation of Greater Birmingham, bringing Dr. Rose to Birmingham is timely since earlier this year the Foundation announced Equity and Inclusion as one of their five new strategic priorities.
"Tricia Rose speaks powerfully on issues of race, equity and structural inequality in our country. She describes how our history impacts where we are today and where we are going."
The Community Foundation spent all of 2018 developing new priorities by listening to the people in the communities they serve, which includes the region around the city of Birmingham, including Jefferson, Shelby, St. Clair, Blount and Walker counties.
"Five priorities rose up from those meetings," added Heard-Hughes.

"Across every one of those counties where we held community meetings, equity and inclusion came up again, again and again. It came up in different ways, including race, ethnicity, gender, sexual orientation, ability and geography."
A Learning Year For the Community Foundation
The upcoming Woven Together Learning Series event featuring Dr. Tricia Rose on October 17th at Parker High School is the second gathering about Equity and Inclusion of its kind this year.
In June, the Community Foundation's Instruments of Hope Unity Fund, which is supported by Jeffrey and Gail Bayer, held a productive and ground-breaking discussion about race and religion at the historic 16th Street Baptist Church.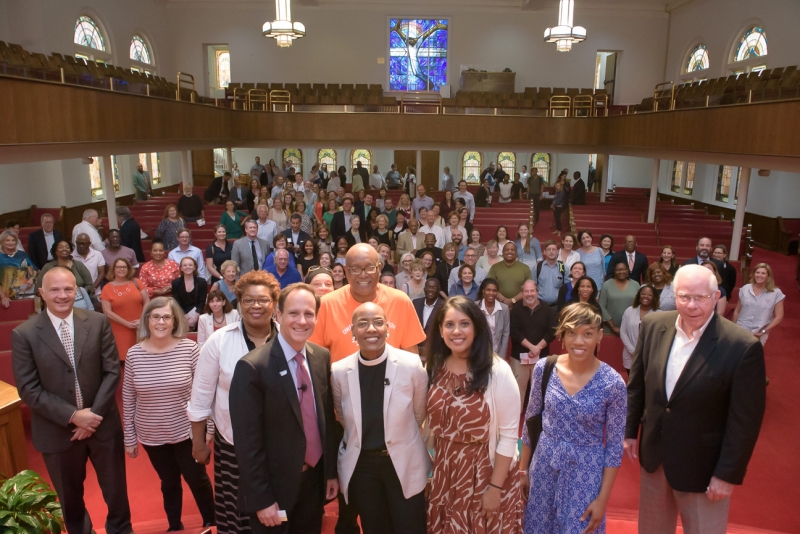 Zhaundra Jones, Senior Program Officer at the Community Foundation, expects Dr. Rose's presentation and subsequent discussions to be impactful.
"If we want to grow our community, our economy, we have to figure a way to come together, to work together, pull together. Dr. Rose makes what can be a difficult and painful topic very approachable. She makes it something everyone can understand."
A catalyst for the community
Al Vance best summed up why residents throughout the Birmingham region should attend the upcoming Woven Together Learning Series: Equity and Inclusion with Dr. Tricia Rose.
"It is a catalyst to move us forward, to address systemic issues in our community and nation."
Register Today
The Woven together Learning Series is free and open to the public. The Thursday, October 17 event at A.H. Parker High School begins at 5:00PM with a reception and networking. Dr. Tricia Rose will begin her presentation and community discussions at 6:00PM.
Sponsored By: