Sponsored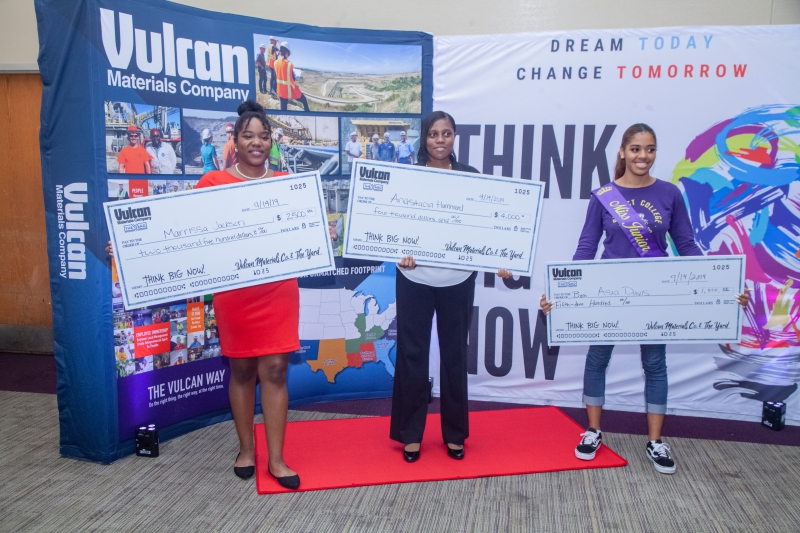 Birmingham-based THE YARD HBCU Tour has reached 38,000 students since its inception. You can check them out at The Magic City Classic October 25.
Find out what this means for students at Historically Black Colleges and Universities, and how you can get involved.
1—What is THE YARD?
Back in January, we here at Bham Now wrote about the launch of THE YARD. This is a national Historically Black Colleges and Universities (HBCU) initiative, and the announcement came at the start of the US Conference of Mayors Meeting.
Some heavy-hitters from government and industry were there, including the following:
LinkedIn
Smart Cities
Vulcan Materials
The focus is on advancing Innovation, Inclusion and Infrastructure.
2—What does THE YARD do for students at HBCUs?
After that initial leadership roundtable, THE YARD was able to start offering some exciting new programs and tools, including the following:
Student debates: these are student powered with arguments and affirmations on talent benchmarks, trends and behavior.
Innovation pitch competitions
Immersive technology studio: this puts smart devices in students' hands and gives them a space to play and think.
Tools including the HBCU Talent Report and City Calculator
Leadership Roundtables: these include elected officials, HBCU leadership and thought leaders
THE YARD, together with founding partner Vulcan Materials, will develop and permanently install Studios on several campuses Spring 2020.
3—The THINK BIG NOW pitch competition is a chance for students to show what they know
Since August, THE YARD has been to 6 HBCU campuses to invite students to apply for its THINK BIG NOW innovation challenge.
So far, they've reached 38,000 students on the tour and garnered over 500 THINK BIG NOW qualified student submissions. Not too shabby . . .
The THINK BIG NOW innovation challenge, powered by Vulcan Materials Company, is giving away $100K in internships and scholarships to students with big ideas for improving HBCU campuses and communities.
Students can apply by submitting their ideas online, and if selected, they are invited to pitch at live THINK BIG NOW events.
The first live THINK BIG NOW Yard Innovation Pitch Competition took place September 13 at Benedict College in Columbia, South Carolina.
The event featured live pitches, student debates, and TED-style leadership presentations, games, prizes and more.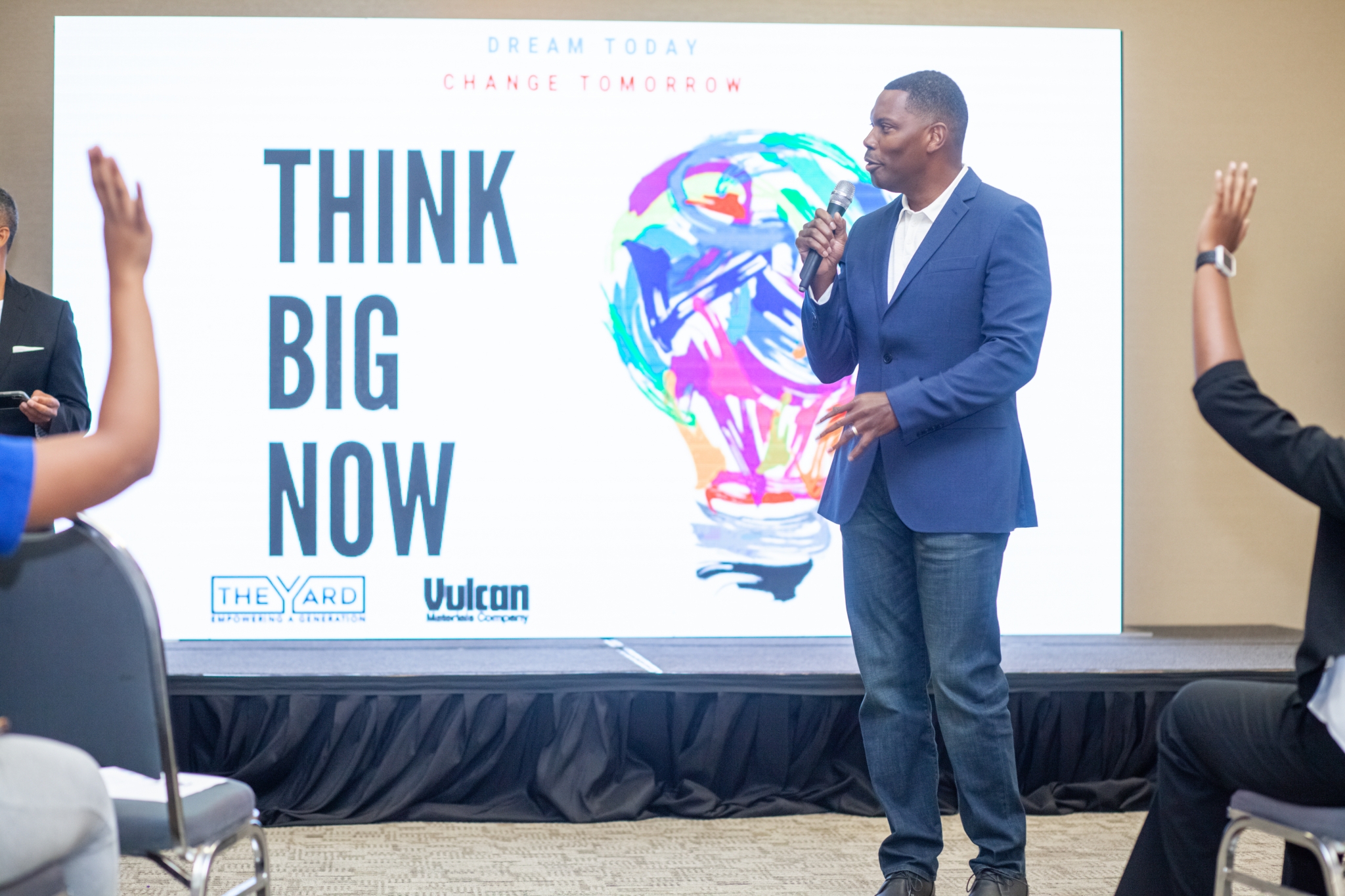 Vulcan Vice President for Human Resources, Darren Hicks, spoke at THE YARD event at Benedict College:
We not only want to award scholarships and support ideas to make campuses and communities better, but we plan to create career paths.
4—Meet the student winners of the THINK BIG NOW pitch competition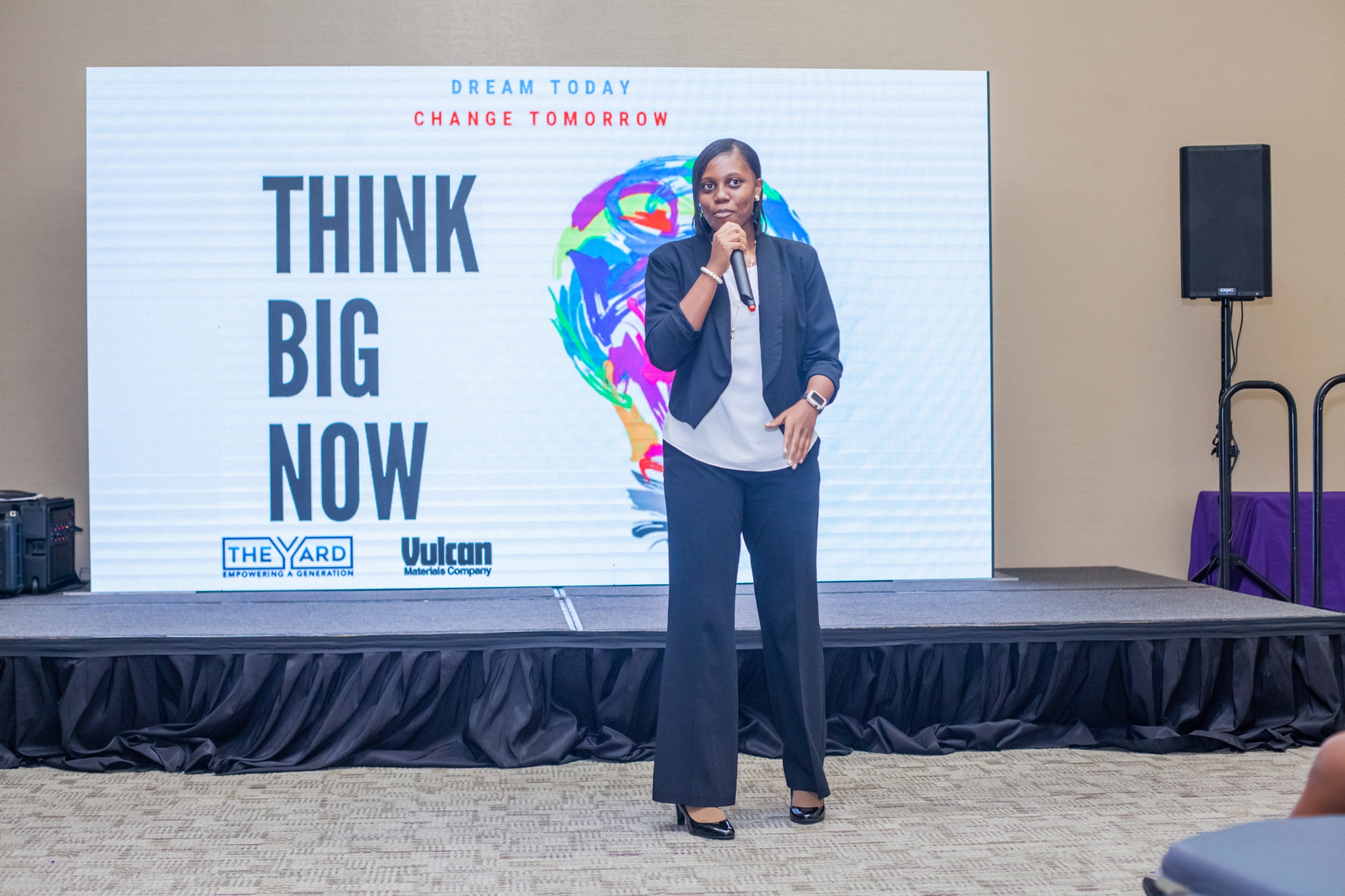 Benedict College students Annatacia Hammond and Marissa Jackson were among the winners at the THINK BIG NOW pitch competition.
Annnaticia Hammond
Hammond won a $4,000 prize for the College and a Vulcan scholarship with her "Diamond" mentoring program pitch proposal.
Using apps and various other technology tools, she compared her program to a "Big Brother Big Sisters" program for college students:
Before I came to college, I had a lot of mentors, especially in the STEM department. I want to help students find their mentors in college, so I set up a program to make it happen.
Marissa Jackson
Jackson, the second place winner, pitched recycling and conservation programs for the school. These included replacing light bulbs with more energy efficient ones and starting a greenhouse on campus.
5—What's next for THE YARD?
THE YARD's next stop is Tennessee State University in Nashville for Homecoming. Then they're back to Birmingham where they're awarding $40,000 in scholarships and grants to Alabama A&M and Alabama State Universities during the Magic City Classic weekend.
AAMU President Andrew Hugine, Jr.—recently named HBCU Male President of the year—was honored for enrollment, capital improvements, and expansion of academic programs. THINK BIG NOW scholarships and grants will touch each of those areas.
ASU's President Quentin Ross, Jr. announced ASU150 Forward with a $3.6 Million dollar fundraising year and says that every partnership counts.
THE YARD is excited to have reached $38,000students so far. They're really looking forward to the rest of the tour, especially the Magic City Classic.
THE YARD's Co-Founder Erskine "Chuck" Faush said:
Our purpose is to remind employers that the best and brightest are in their own backyards. We are developing experiences to showcase talent, curate pipelines from the classroom to the boardroom, and fuel big ideas for soon-to-be graduates and beyond.
6—Here's THE YARD's THINK BIG NOW Tour Schedule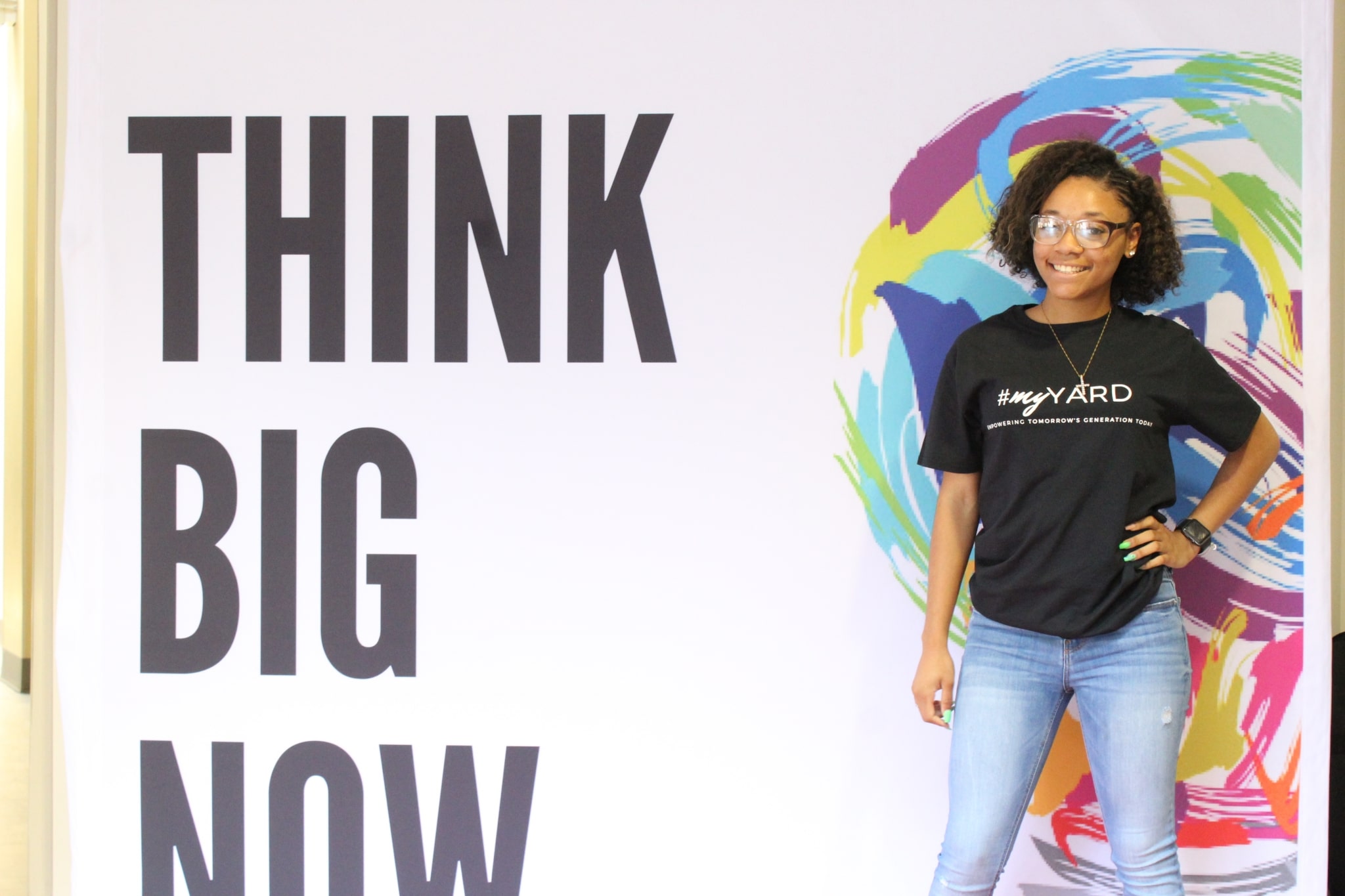 Look for five THINK BIG NOW events this Fall around HBCU football rivalry games and homecomings, including the one during the Magic City Classic in Birmingham.
Here's the lineup:
Tennessee State University Homecoming – October 18
Magic City Classic in Birmingham – October 25
Tuskegee University Homecoming – November 8
North Carolina A&T vs. North Carolina Central in Greensboro – November 22-23
Celebration Bowl in Atlanta – December 21
When THE YARD tour's done, THE YARD will deliver the HBCU Talent Report and set up permanent studios at select HBCUs to foster ongoing engagement and job creation between students, HBCUs and employers. How awesome is that?
THE YARD is already thinking big about opportunities to drive engagement beyond graduation. So, they're partnering with Motion Mobs and the FSE Company to develop a City Calculator.
This will intelligently match minority and women-owned businesses with city projects based on capacity, experience, and job requirements. This means more diverse and inclusive hiring suggestions.
Visit www.thefsecompany.com to learn more.
7—Want to get involved? Connect with THE YARD
Interested in connecting with THE YARD? Here's how:
Sponsored by: