Sponsored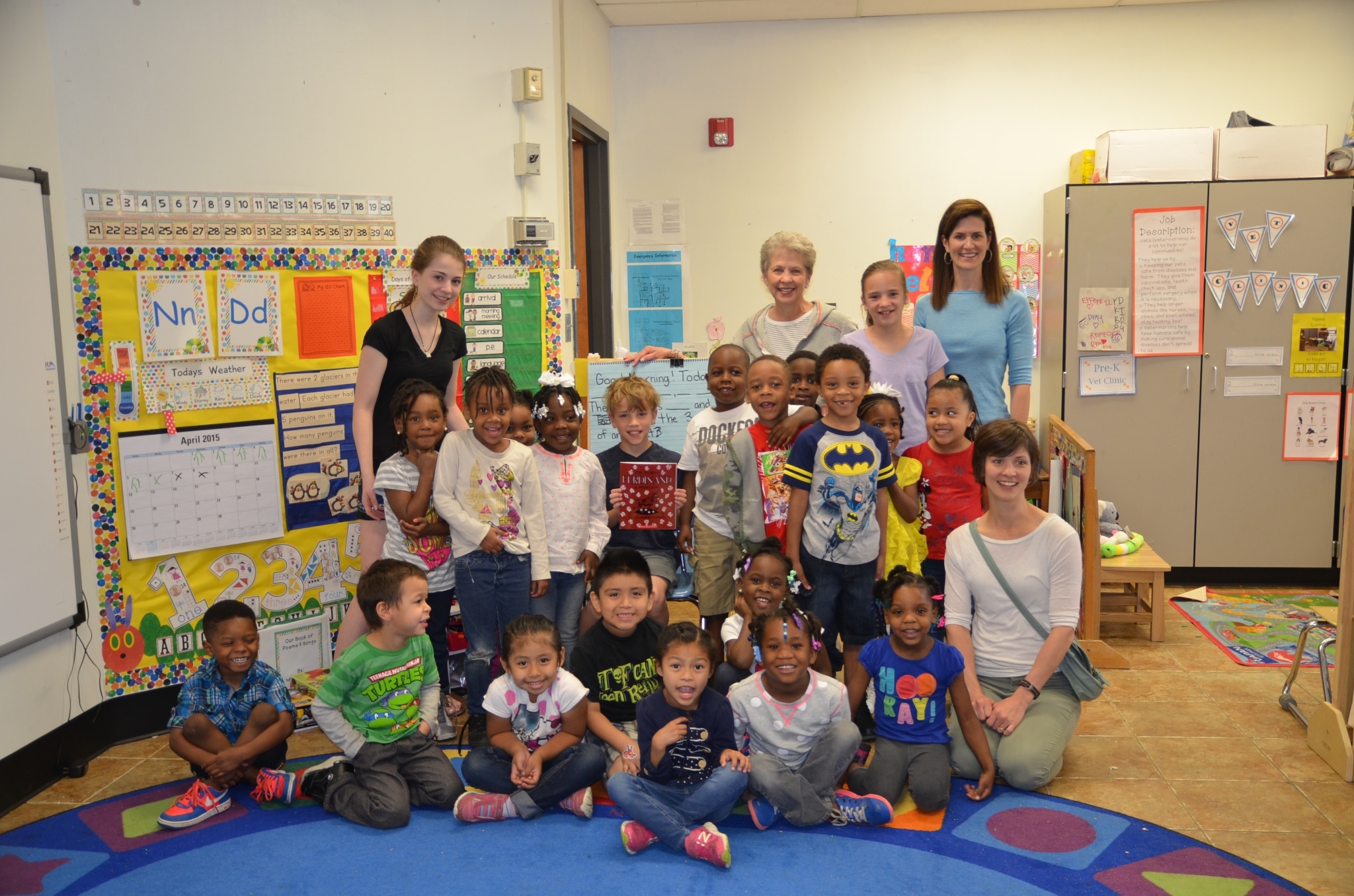 In 1969, United Way of Central Alabama expanded as an organization beyond Jefferson County into neighboring Shelby County. A year later, the United Way extended its reach into Walker County and subsequently into Blount and St. Clair counties.
In an area known for being divided into multiple boundaries—nearly 100 towns in the five counties alone—United Way of Central Alabama has successfully pioneered regional cooperation and partnerships for decades.
"We have always said, to make the United Way work, we have to focus on the needs of the community," stated Drew Langloh, CEO and President of United Way of Central Alabama. And how do we do our best to address those needs. It leads to partnerships throughout our five-county footprint."
Regional Reach Programs and Initiatives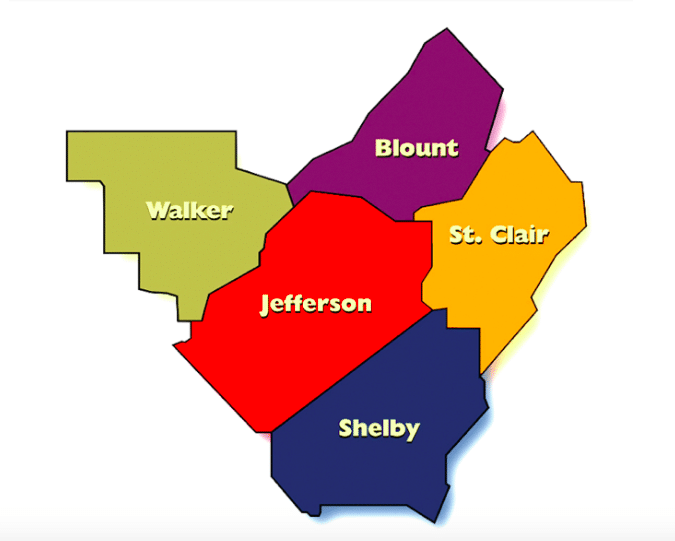 For 30 years, United Way's Harry Brown, retired head of Community Services, Initiatives and Programs for United Way, oversaw many of the impactful programs developed and maintained throughout the region over the years.
According to Brown:
United Way initiated and supported programs such as children centers in Blount and St. Clair counties;
Clastran, a transportation program for seniors, in St. Clair and Shelby counties;
United Way worked through programs and funding to the Salvation Army, ARC Programs, community health centers, and literacy programs across Central Alabama.
United Way also plays a vital role convening community organizations and assets in times of emergencies and disasters. United Way was there when disasters like the F-5 tornadoes struck Walker and Jefferson counties in 2011. It was regional cooperation that led to the formation of Central Alabama's first Long-Term Recovery Coalition to help with relief for disaster survivors.
United Way's Bold Goals Initiatives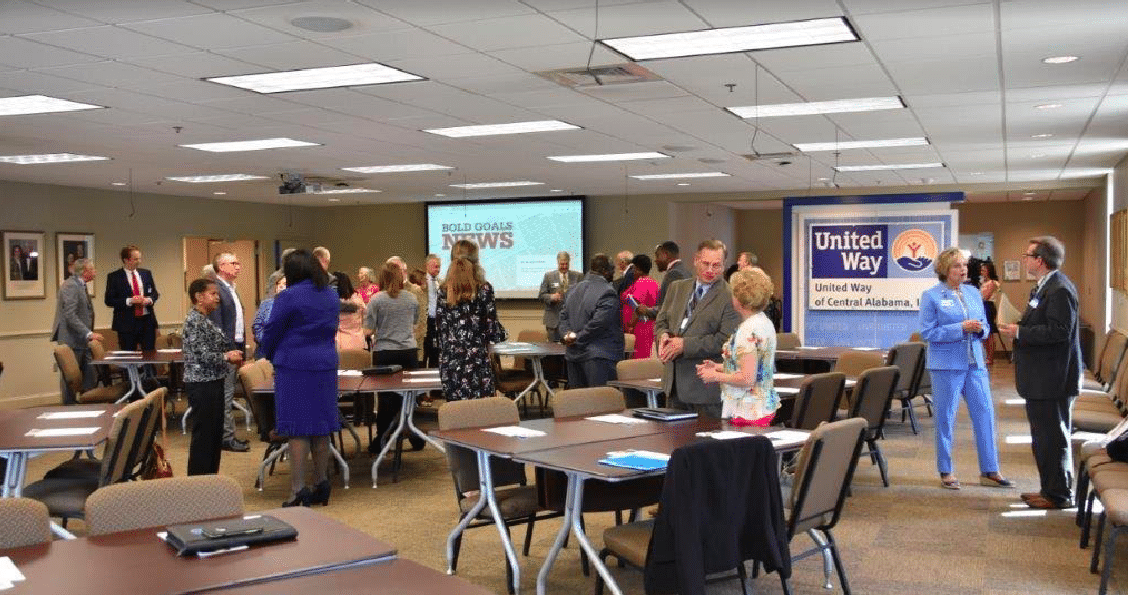 As a regional organization, United Way's most impactful community programs are its Bold Goals initiatives, which focus on addressing health, education, and workforce issues.
"When we first initiated Bold Goals work, we had to define what issues and what metrics we were going to use, not across one community, but across all five counties." added Langloh.
Bold Goals Regional Impact
One such regional Bold Goals success story is the organization's work developing healthier communities.
When the United Way created their Bold Goals initiatives for health, they decided to use specific county by county health rankings established by the Robert Woods Johnson Foundation. Their goal is to have all five UWCA counties ranked in the top 10 of Alabama's healthiest counties. When they started work on the initiative, Shelby County ranked number one. In last place, at number sixty-seven was Walker County.
There couldn't be greater disparity. The United Way service area had the healthiest and the least healthiest county in the state.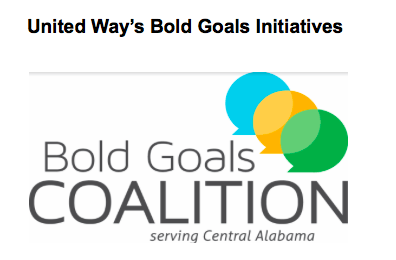 Improving Walker County's Health Ranking
"First thing we did was reach out to partners," described Langloh. "One of our strongest partners was the Walker County Community Foundation. We planned together, co-invested in staff, and shared employees. We created the Walker County Health Partnership modeled after the one we started in Jefferson County. That on the ground coalition–using the same datasets–enabled us to get positive grass roots results. For example, converting the old fishing lake outside of Jasper into a recreational site with fishing, hiking and kayaking."
Within a few short years, Walker County jumped nine spots on the state health ranking from the very bottom to 58th place.
"By working and partnering with United Way, especially through their Bold Goals Initiative, we are getting access to a much larger team of technical experts, human resources and occasionally financial resources, that otherwise we wouldn't have if we were operating by ourselves on an island situation," said Paul Kennedy Executive Director of the Walker County Community Foundation.
United Way improves the lives of people and makes a difference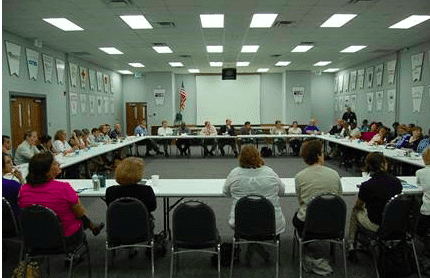 "When you think about United Way and its reach into the five counties it serves, we are a major convener of regional stakeholders. We start conversations on how to try to improve the lives of people," said Brasfield & Gorrie Executive Vice President Jeff Stone, 2019 United Way Campaign Chairman.

"Whether it's with regard to poverty or education issues, we bring together entities from various sectors: governmental, educational, healthcare providers, business, religious and nonprofits. At the heart of all that, the United Way is the key component, pulling all those groups together to work collectively and cooperatively to make a difference," concluded Stone.
50 years of Regional Cooperation and Partnerships
Now more than ever, Central Alabama needs to build on the cooperative spirit and partnerships forged over the past 50 years at the United Way of Central Alabama. Learn more about United Way's impact in Central Alabama at www.uwca.org.
Sponsored by: