Sponsored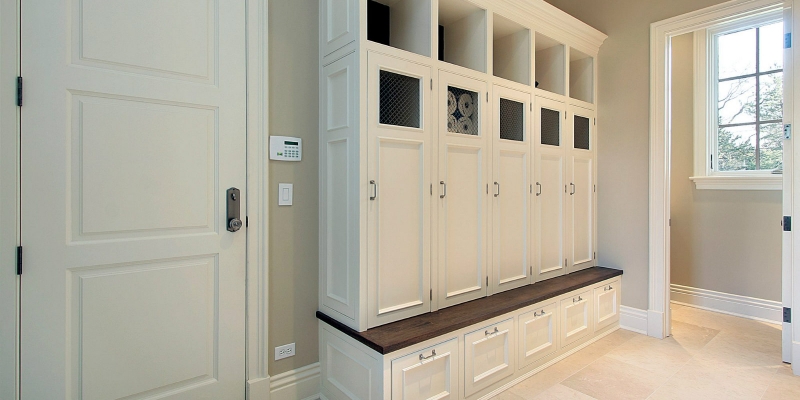 If you're a home design buff, HGTV fan, or a real estate watcher, you'll notice mudrooms have gone from being something other people had to a must-have in most homes. The thing is, here in Birmingham, most of us haven't had mudrooms 'till very recently, so Closets by Design is here to help you design and build just the right mudroom for your needs.
Bonus: mudrooms don't just look good—they can help you shave at least 30 minutes off your daily routine.
1—A mudroom gives you a place to put all the things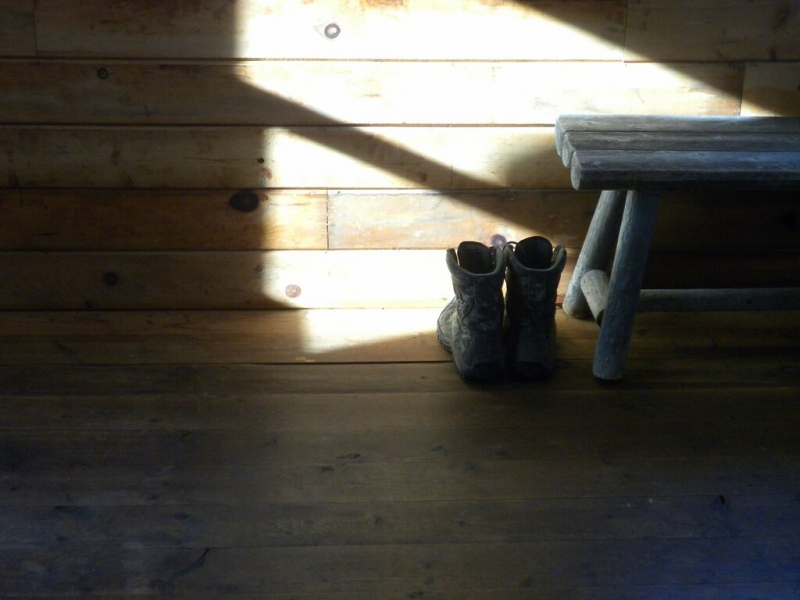 Imagine not having to hunt for raincoats, soccer gear, homework assignments, lunchboxes, shoes and all the rest each morning.
I first encountered a mudroom somewhere in New England, where they have a fifth season called "mud season." It starts when the snow begins to melt and lasts a long time. It made so much sense, having a catchall room by the back door to put all those muddy boots and heavy coats before coming into the nice cozy house.
Of course we have nothing like mud season down here, but the concept of a mudroom has expanded into a combination landing area / launchpad for the whole family.
Time savings: 10 minutes. At least.
2—Create separate areas for each family member with a Closets by Design mudroom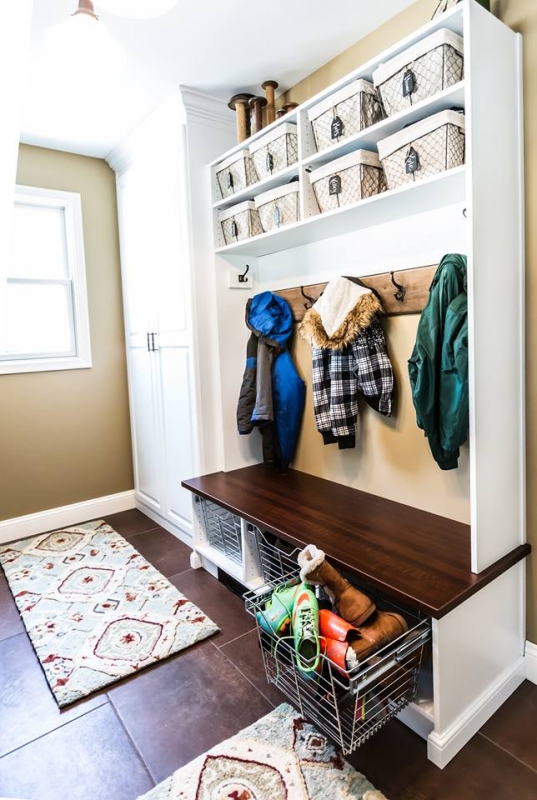 Remember back in elementary school when you had cute little cubbies for each person, complete with a hook for your jacket? The modern mudroom is basically that, for the whole family.
Each person can have their own little area for their jackets, lunchboxes, backpacks, shoes, instruments, sports gear and more.
Time savings: 10 minutes. Minimum. Could be way more, depending on how many people are in your family and how messy everyone is.
3—You'll have a place for everything in a Closets by Design mudroom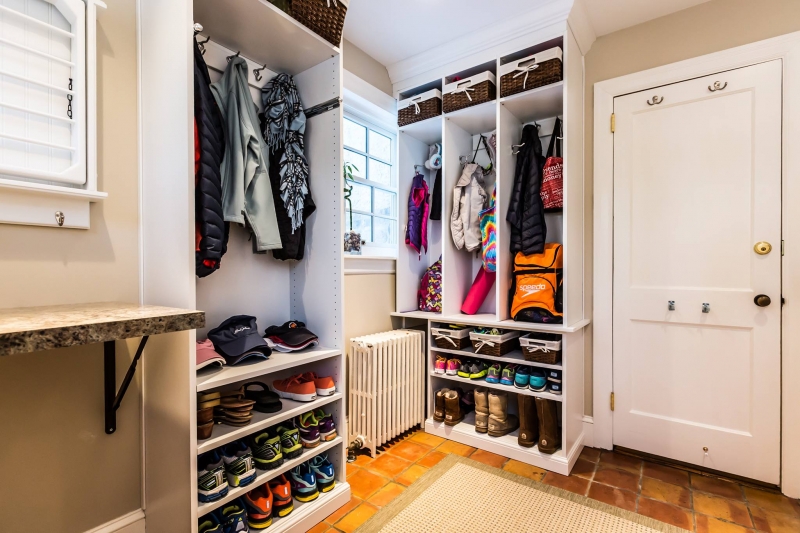 Ah, the sense of order and peace that descends when everything is in its place . . . even if it only lasts a few minutes, it's so lovely while it lasts.
Can you imagine havng a nice organized space like this, instead of shoes and backbacks strewn on the floor, jackets thrown on chairs, and homework goodness-knows-where?
Time savings: you guessed it . . . 10 minutes. Or maybe hours, depending on your home's current level of chaos . . .
---
If the thought of a lovely organized built-for-you mudroom sounds good to you, why not give Closets by Design of Central Alabama a call? Their team of designers and manufacturers are ready to help you make it happen.
Here's where you'll find them:
Address: 3806 1st Ave N, Birmingham, AL 35222
Phone: (205) 777-4000
Appointments: www.closetsbydesign.com
Sponsored by: