Sponsored
Heart Gallery Alabama is getting ready to honor their Heart Gallery Heroes. Thursday, September 19, from 5:30-8:00PM the party's happening at B&A Warehouse, and we're all invited.
Know you want to go? Get tickets here. Otherwise, keep reading for all the details.
1—Heart Gallery Alabama helps find forever families for young people in foster care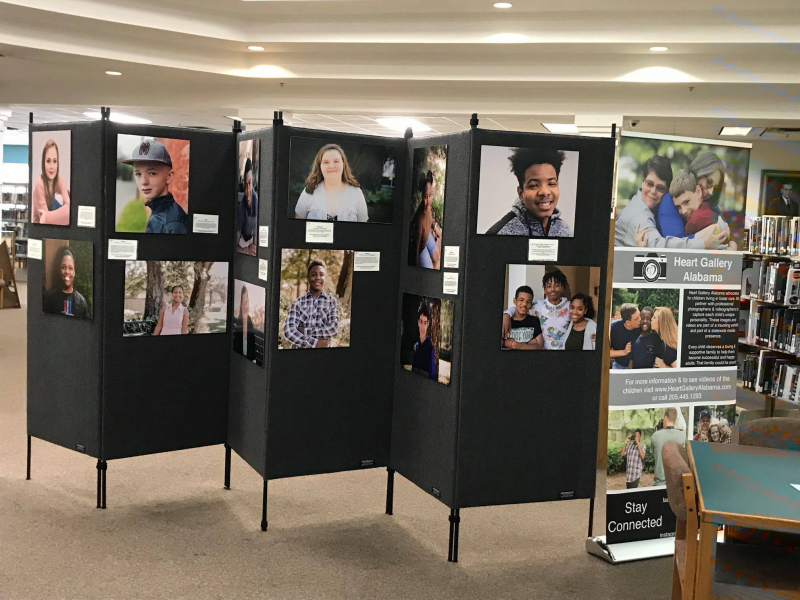 Heart Gallery Alabama is a Birmingham-based nonprofit that was founded almost 15 years ago, in 2005. Their original goal? Help at least one child in the foster care system find a forever home.
What started as a dream has turned into finding forever homes for more than 65% of the children they've worked with.
How they do it? Together with DHR and professional photographers, they create beautiful portraits and thoughtful interviews with children who are longing for a forever family.
They pull all of this together into a traveling exhibit that helps raise awareness about children in the foster care system and helps find forever families.
2—Heart Gallery Heroes will be both informative and fun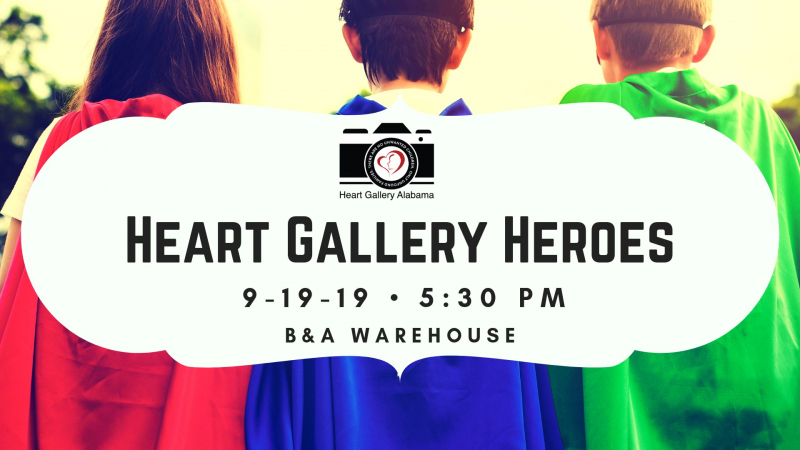 Heart Gallery Heroes is Heart Gallery Alabama's only annual fundraiser.It gives them a chance to honor the people and businesses that make their work possible.
There will be a program where guests can learn about the mission of Heart Gallery Alabama, the young people who are involved, and the honorees.
Of course there will be food, wine and beer, too! And Heart Gallery's exhibit of waiting children will be on display for all to see.
Guests can also look forward to some pure fun, including:
Diamond Drop sponsored by Levy's Fine Jewelry
Wine Pull
Tito's signature cocktail and Redmont Distilling Co. tasting
Silent Auction
Raffle
Know you want to go? Reserve your spot now.
3—Heart Gallery Alabama will be honoring three Heart Gallery Heroes
Heart Gallery Heroes are the amazing volunteers and supporters who make Heart Gallery Alabama's work possible.
Exceptional Heart Award: Total Skin and Beauty Dermatology Center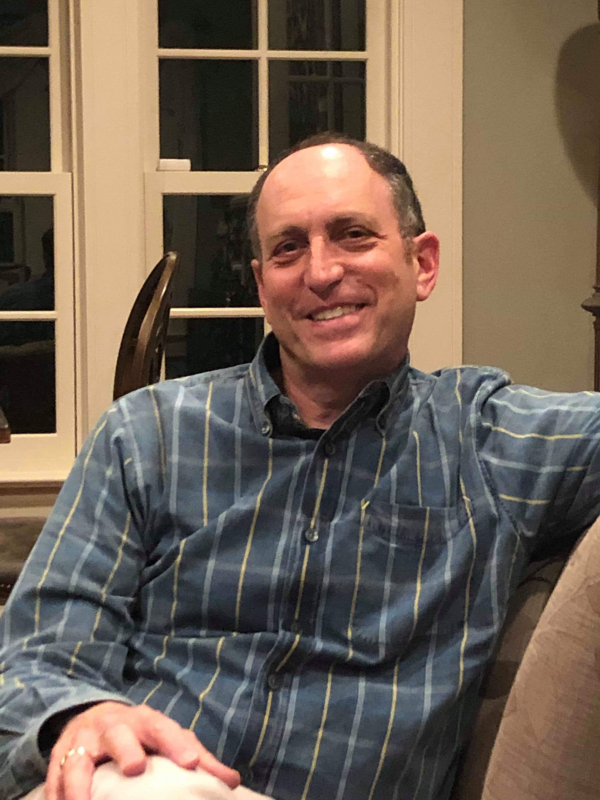 Total Skin & Beauty has been a supporter since Heart Gallery Alabama was formed in 2005. Here's what Dr. James Krell had to say:
Total Skin and Beauty and all of its partners reach out to organizations in the community that do the kinds of things we believe in. We are all about improving the health of our Birmingham community.

Heart Gallery improves the psychological and overall health of the older age foster children it serves. Even more, the entire family who adopts each child has improved pyschological health.

It's the beautiful connections that Heart Gallery makes with people that makes it so special.
Karen Nomburg Volunteer Inspiration Award: Chris and Amber Flint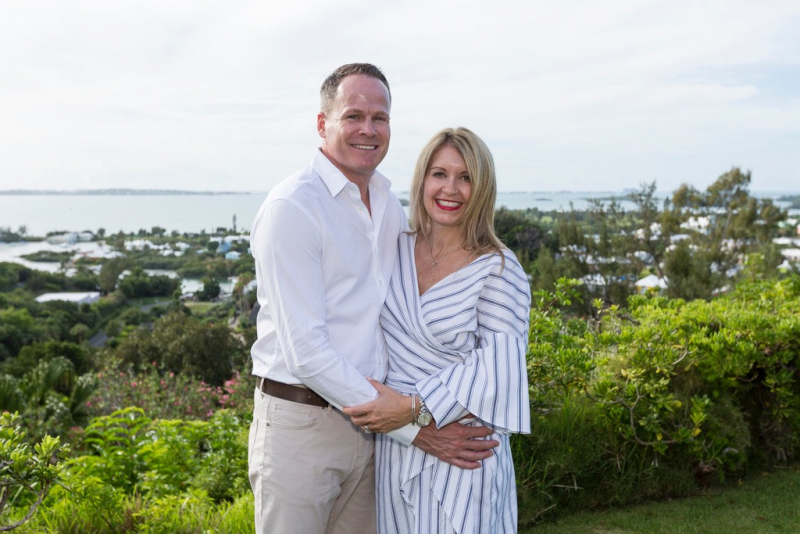 Heart Gallery Alabama's Executive Director Michelle Bearman-Wolnek had this to say about Chris and Amber Flint:
Chris & Amber have made a huge impact on our organization ever since they moved back to the Birmingham area. They both have been 'boots on the ground.' This means they offer both physical and financial support to make sure that every child knows the love and support of a family!
Photographer of the Year: Kim Box Photography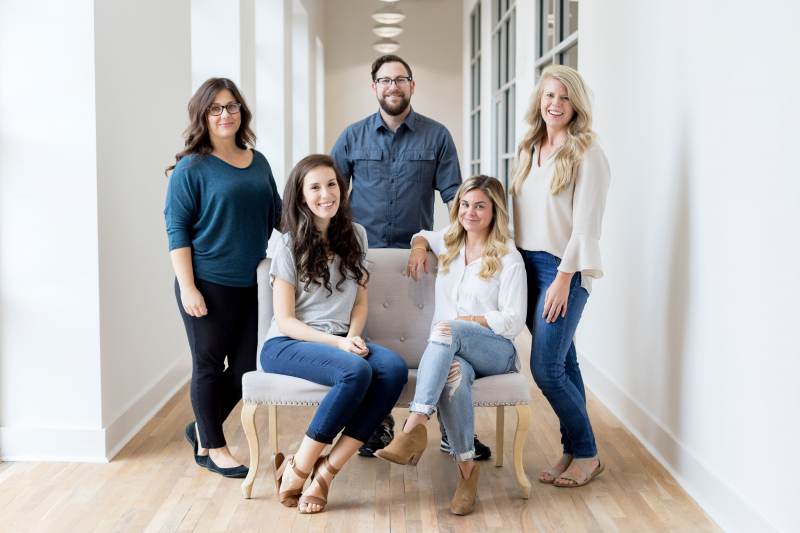 Kim Box Photography is a Montgomery-based team of creatives who shoot weddings, portraits, babies and more. Here's what they had to say:
Kim Box Photography began shooting for Heart Gallery around 13 years ago. Kim, Josh and Brooke have had the privilege of capturing the children Heart Gallery works so hard to connect with their forever families.

We believe in the power of photographs. Photos can capture the essence of a person and can connect people on an emotional level. We truly are excited that our trade helps equip Heart Gallery to showcase the amazing children they faithfully serve.

Our privilege to capture them is more rewarding than money could offer. Shooting for Heart Gallery is an outlet with a unique and special purpose for us. We are grateful for the time we have spent and are looking forward to the future with Heart Gallery.
Get your tickets for Heart Gallery Heroes now
When: Thursday, September 19, 5:30-8:00PM
Where: B&A Warehouse, 1531 1st Ave S, Birmingham, AL 35233
Cost: Superman ticket $50 for single attendee
Group cost: there are several group options available
Avengers: $500 for 12 seats
Justice League: $250 for 6 seats
Fantastic 4: $175 for 4 seats
If you love Heart Gallery Alabama and their work to find forever homes for children in foster care, save your spot at Heart Gallery Heroes now. If you can't go but want to support their work, you can do that here.
Sponsored by: