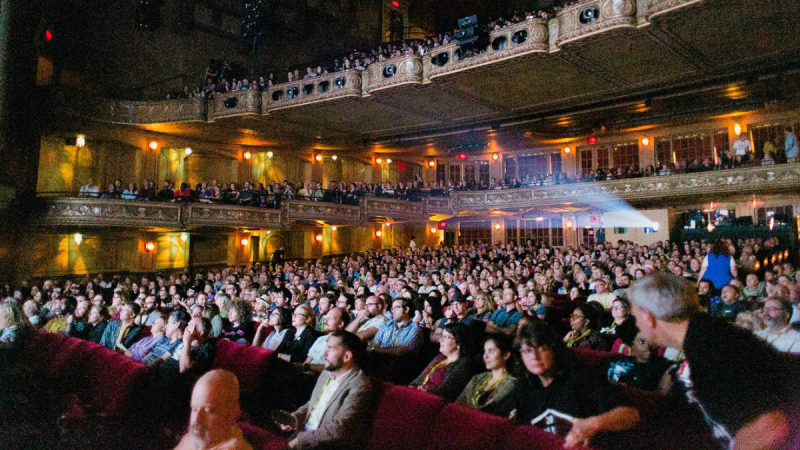 I'm embarrassed to admit that since I came back to Birmingham in 2004, I've actually only been to Sidewalk once, and for just a little snippet. That's about to change this Friday night, though, with a trip to Opening Night.
Here's what I'm looking forward to the most, plus how you, too, can join in the Sidewalk Festival fun. Bonus! You can save on your ticket by using super secret code: BhamNow15
1—The creative vibe at Sidewalk is like nothing else in Birmingham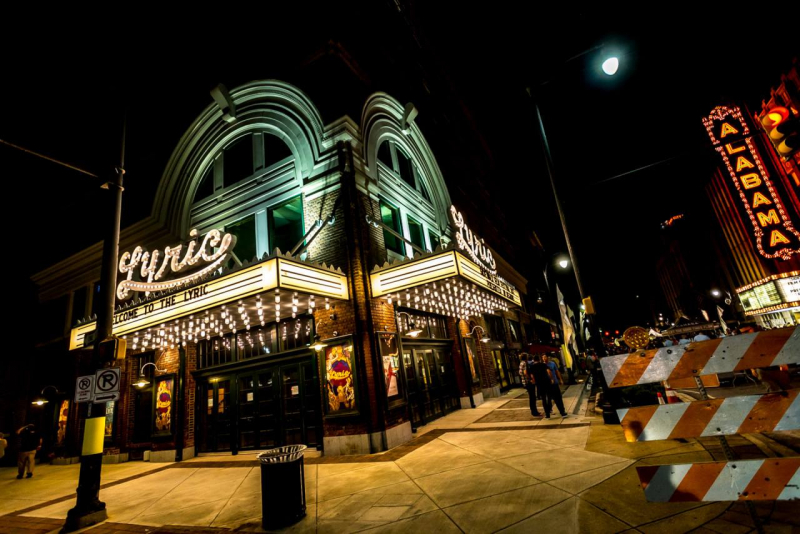 If you take a look through the first few pages of the Sidewalk Film Festival program booklet, you notice a few things right off the bat:
Sidewalk is full of Birmingham love, from the founders to the donors to loads of creative talent.
TIME Magazine listed it as one of the "Top 10 Film Festivals for the Rest of Us."
You'll find stories at Sidewalk that you won't find in other places locally. Film is such a powerful medium for giving a window into other people's experiences in a way that nothing else can.
There is a ridiculous amount of talent from within and outside of Birmingham that gathers for the festival, and for a number of creator workshops and events throughout the festival and the year.
The bottom line is that interesting things are bound to happen when that many creative people gather in one place.
2—The Alabama Theatre is fantastic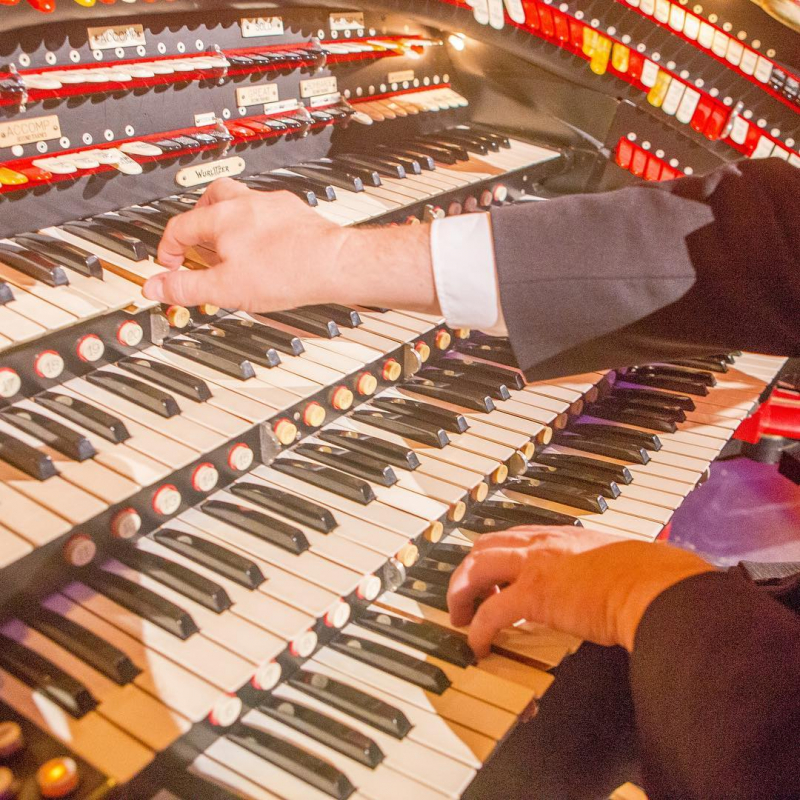 I have no idea if they actually bring out The Mighty Wurlitzer for the festival. In any case, it's always good to be at The Alabama Theatre, which is less than a decade from its 100th birthday.
3—The 2019 Sidewalk Film Festival's opening night film "I Want My MTV" should be a fun throwback to the station that brought the world music television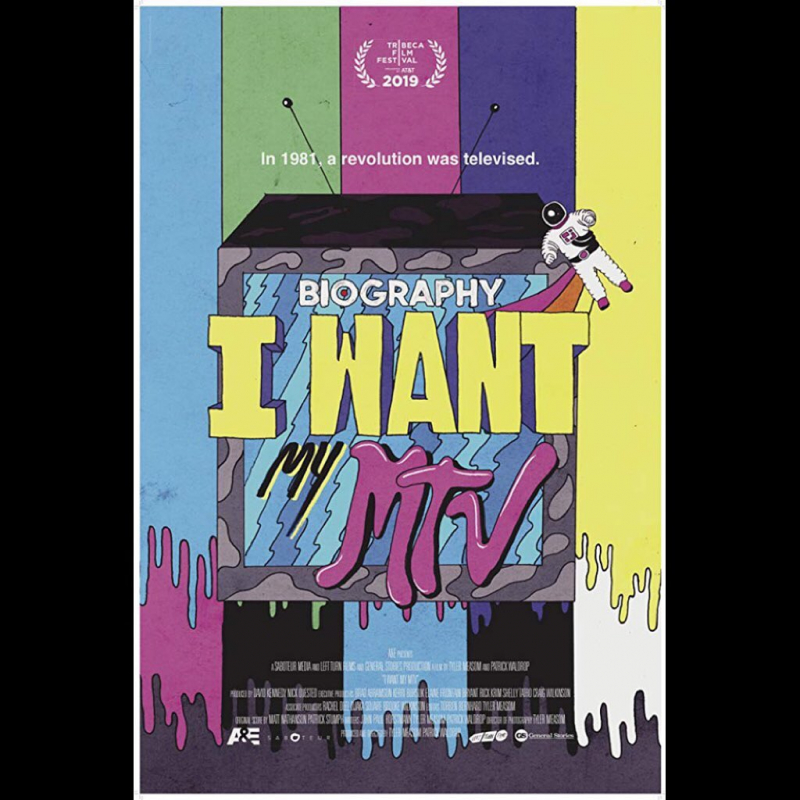 Birmingham's Alan Hunter was one of the very first crop of MTV VJs when the station launched on August 1, 1981. Back then they played a lot of Journey, Blue Oyster Cult and David Bowie videos, and we all loved them. It'll be fun to watch this film that explores the pre-MTV world and how it changed everything.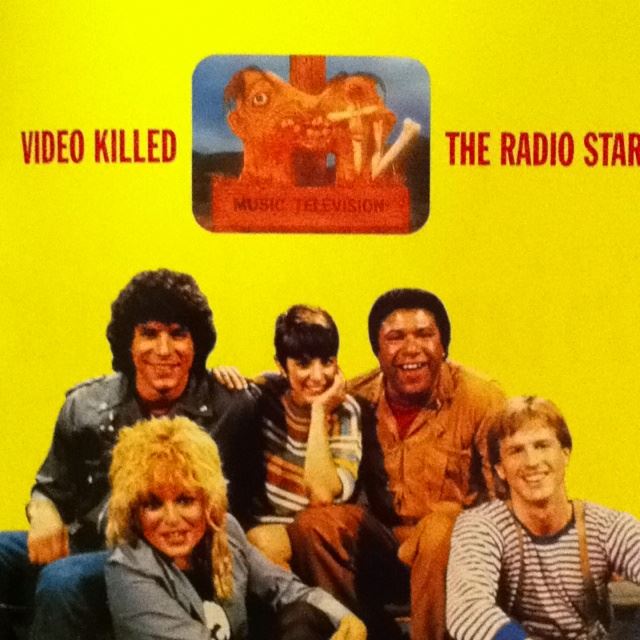 4—I hear the afterparty is a lot of fun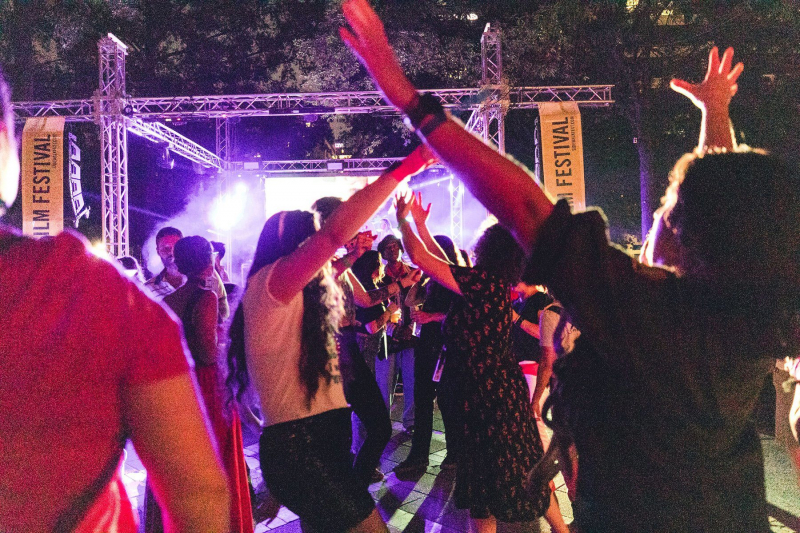 Friday night's afterparty is open to everyone who has an opening night pass, a weekend pass, or a lanyard. If you don't know what a lanyard is, just get yourself an opening night pass or a weekend pass and you'll be golden.
It's on 3rd Avenue North between 18th and 19th Streets between 9PM-1AM.
5—It'll be great to hear about everybody else's experiences of the weekend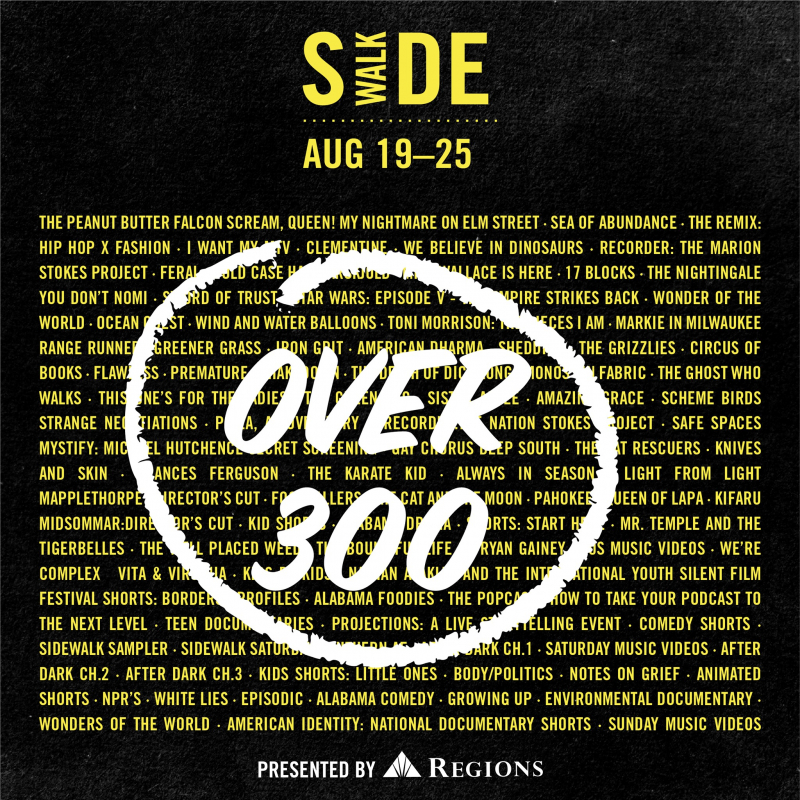 With more than 300 films at seven venues, plus three other venues where things are happening, it is completely impossible for one person to see everything. Which is why it's good to have friends. And social media.
I know folks who are involved at a bunch of different levels, so it'll be fun to compare notes with them IRL afterwards, or to keep up with what they're doing on social media.
---
If you want to get in on the 2019 Sidewalk Film Festival fun, here are some ways you can plug in:
Remember to use the super-secret code: BhamNow15 to save!
Get your weekend pass for $105, including Opening Night and the afterparty.
Get your day passes here: Friday, Saturday or Sunday night options.
Once you've got your ticket, you can build your schedule here.
If you can't make it, follow @sidewalkfilm on Instagram.
If you're not already following @bhamnow on Instagram, what are you waiting for? We'll be hitting up a bunch of events at Sidewalk—be sure to watch our stories.
Now tell us, Birmingham, what are you most looking forward to at the 2019 Sidewalk Film Festival?