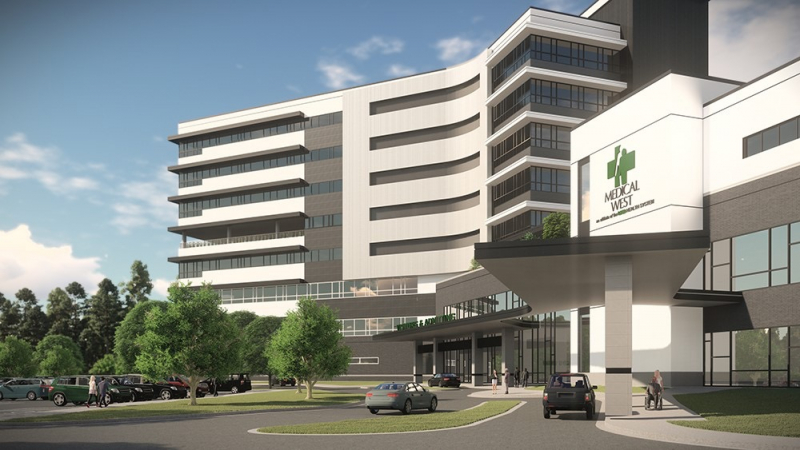 A new 200-bed hospital facility set to be built in McCalla has been approved a Certificate of Need by the State Health Planning and Development Agency. Medical West, an affiliate of the UAB Health System will build the hospital near Exit 1 on Interstate 459 to serve the residents of the greater Birmingham area in southwest Jefferson County.
The new hospital will replace the existing Medical West facility in Bessemer which was built in 1964. Hospital officials believe a new facility is necessary to continue providing the highest quality care or patients in upcoming years.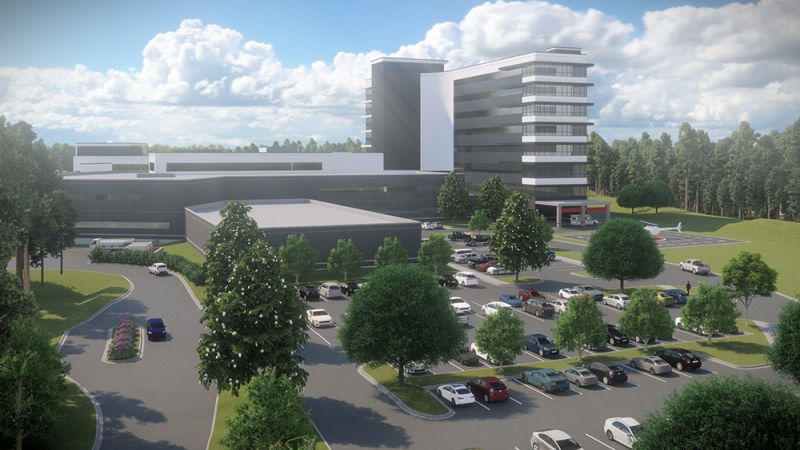 Location
The new hospital in McCalla will be accessible of Exit 1 on Interstate 459, and will be built on land off Bell Hill Road (between Letson Farms and Lou George Loop).
Medical West are currently working with officials to address traffic plans.
New McCalla Hospital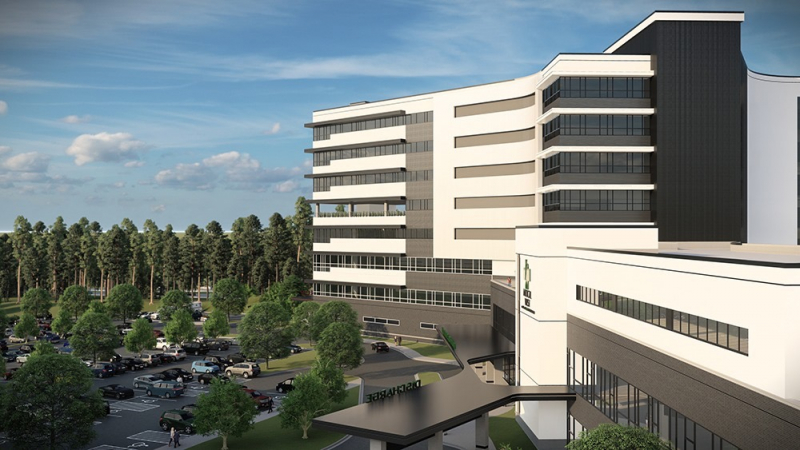 The new 200-bed hospital in McCalla will provide all the services available at the existing facility on 9th Ave. Southwest in Bessemer, which will continue to provide full medical care during the construction period.
Design and construction of the new hospital is expected to take 3 years, but the concept drawings are certainly worth getting excited about!
Keith Pennington, CEO of Medical West Hospital said,
"The new facility will help us establish a state-of-the-art hospital for our patients", saying, "it will allow us to begin the next chapter in the history of Medical West, proudly serving the residents of Bessemer and southwest Jefferson County for 50 years".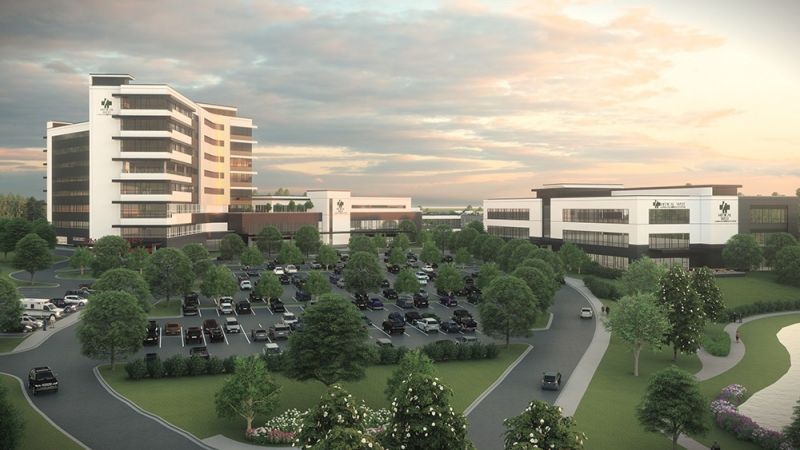 There will be two large parking lots and a four storey parking deck to accommodate staff, visitors and staff at the new hospital.
Stay tuned to Bham Now for more news as and when we know more.