Sponsored
When is there not a good time to visit Vulcan? We just can't think of any! He's the largest cast-iron statue in the world and the unifying symbol of Birmingham. Here are 5 reasons to honor our 56-foot tall friend, including a new snack and beverage kiosk at Vulcan Park and Museum where you can enjoy cold drinks in the hot sun, and a glass of wine or beer as the sun goes down.
1) Raise a glass at the weekends for sunset and stay to watch Vulcan's sound-to-light show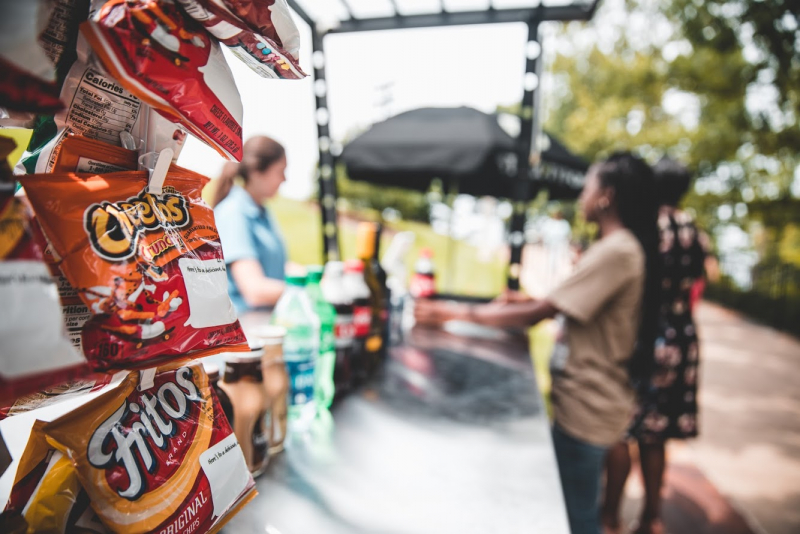 If you haven't been to Vulcan Park and Museum lately, you need to know there's now a snack and beverage kiosk which is open on Friday, Saturday and Sunday from 11am-9.30PM.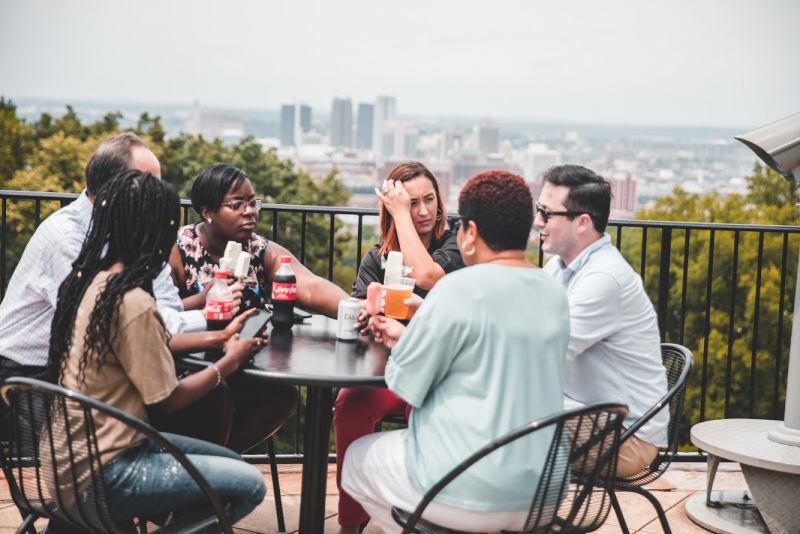 The kiosk sells a selection of chips, Steel City Pops, Coca-Cola products, coffee, cold brew and after 5PM craft beer and wine.
It's such a great spot to unwind on the weekend with one of the best views over downtown Birmingham – just find a reason to say cheers!
As the days start to get dark earlier, be sure to get there in time to watch a gorgeous Birmingham sunset.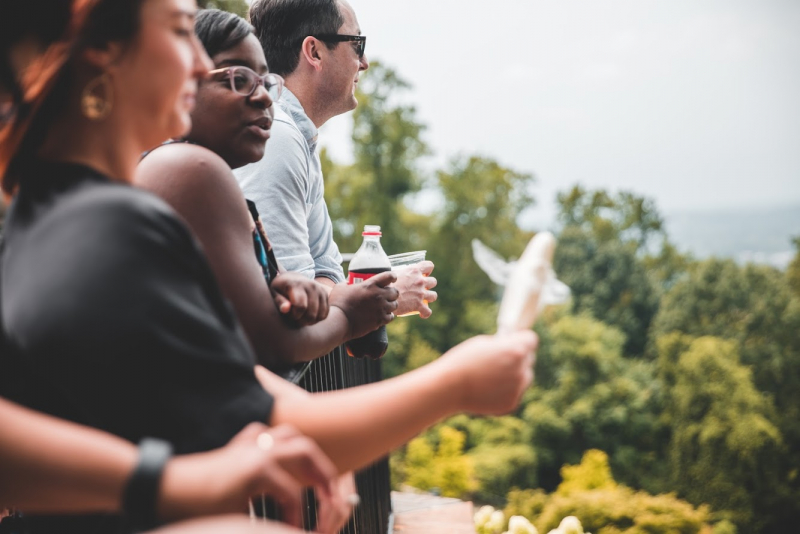 Stay around after dark to see and hear a special sound-to-light show at 9PM every Friday and Saturday, featuring well-known classic songs. (Would you be able to guess one of the tracks if we said "Roll, Tide, Roll"?)
If you can't make it at the weekend, you can always enjoy a 90-second "visual-chime" (lighting effects with no music) which happens at the top of every hour on weekdays, from 8PM-12AM (start time depends on the season).
2) Take Vulcan with you on your travels!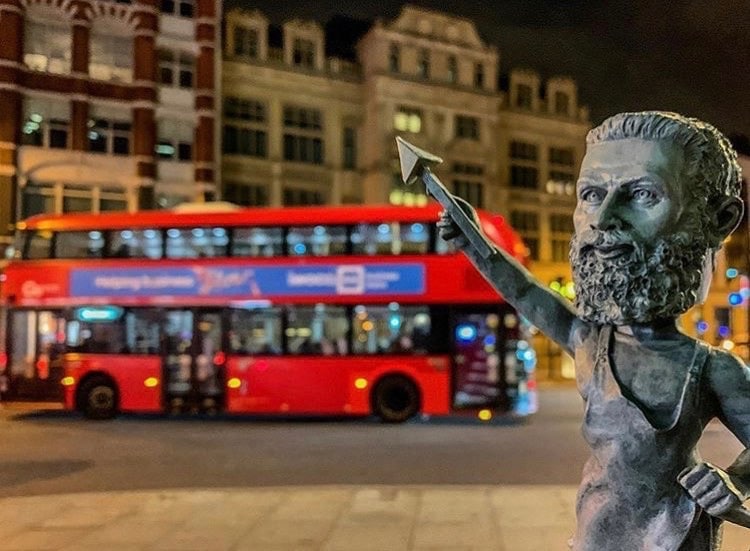 Represent Birmingham on your travels by taking a little Vulcan with you and snapping him in your vacation photos!
Available from Vulcan Park and Museum, the Bobblehead Vulcan is a must-have gift and travel buddy (buy here).
At 8" tall complete with a bobbling head and bobbling buns (Ha!) he's small enough to take in your 'carry on' or place him safely under your car seat!
@instagramBham has been snapping some cool photos of little Vulcan in Positano, Italy (L) and in Portugal (R).
Vulcan Park and Museum would love to see even more photos – whether you're traveling around the world or traveling locally.
Use #vulcanabroad and/or #vulcantravels and tag @visitvulcan!
Read our previous story – Birmingham's Bobblehead Vulcan is now part of the Bobblehead Hall of Fame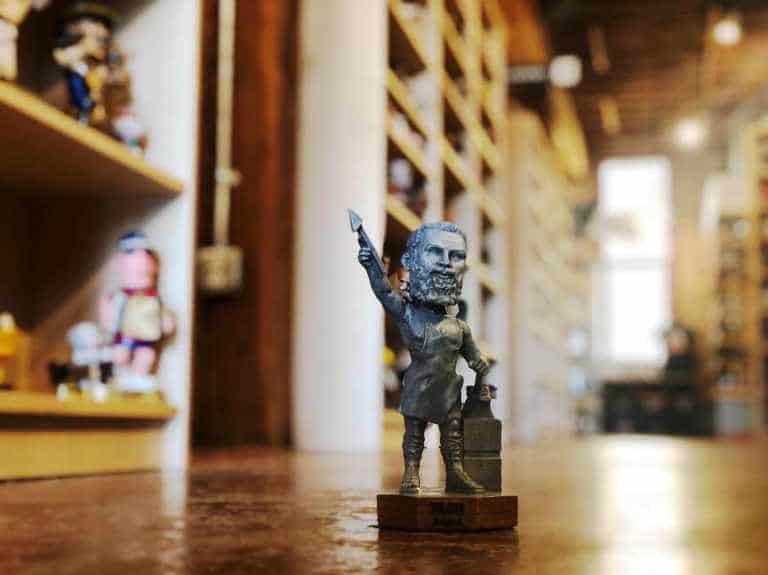 3) Vulcan is the official mascot for The World Games 2021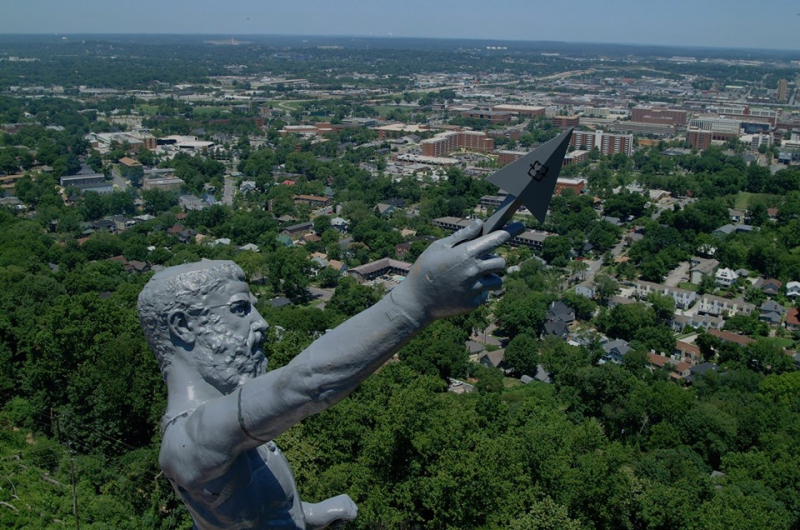 We're all looking forward to The World Games 2021 being held in Birmingham in two years and very excited that Vulcan has been announced as the official mascot.
A special representation of Vulcan will be revealed later this year and will appear at the events leading up to and during The Games.
"As Vulcan stands for Birmingham – All of Birmingham – it is a great honor to have him represent the United States during The World Games 2021", said Darlene Negrotto, Vulcan Park and Museum President and CEO.
4) The 15th Annual Vulcan AfterTunes kicks off Sept. 22nd. Save 20% on advance general admission tickets!
The annual music event attracts hundreds of people to enjoy cool live music, craft brews, amazing city views and of course, Vulcan. Bring lawn chairs, blankets and enjoy the vibe!
General admission tickets are $12 in advance ($15 on the day) and include admission to the concert, Vulcan Center Museum and Vulcan's Observation Tower.
Gates open at 2PM; Opening acts at 3PM; Main act begins at 4PM.
This year's Vulcan Aftertunes dates and artist lineup are:
September 22, Logan Ledger; September 29, Griffin House; October 6, Christone 'Kingfish' Ingram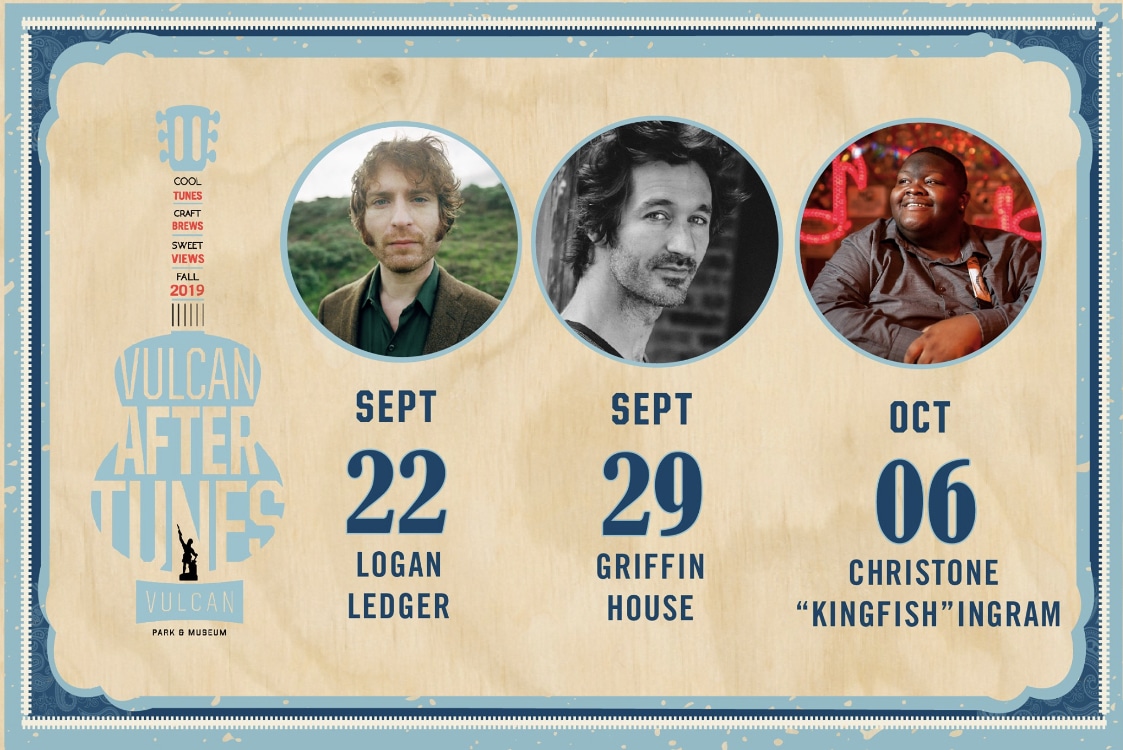 To buy tickets and for more info about the event and artists, visit www.vulcanaftertunes.com
5) Vulcan represented the entire state for The Alabama Bicentennial Fireworks Show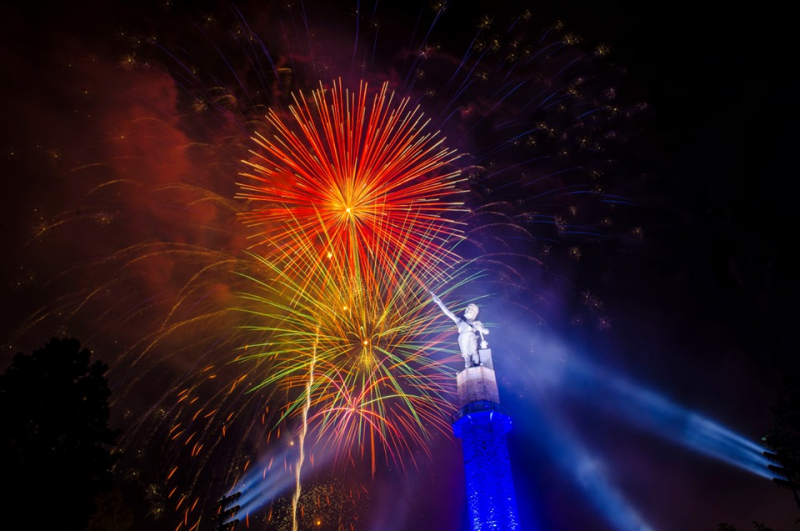 Vulcan Park and Museum hosted the Alabama Bicentennial Fireworks Show on July 4th – the biggest and best display ever held at Vulcan Park.
Thousands gathered in Birmingham's communities and tuned in on TV (and Bham Now) to celebrate our nation's birthday and Alabama's 200th anniversary.
Read our story that went behind the scenes to see what 2,500 fireworks look like before being launched above Vulcan.
We're looking forward to July 4th, 2020 already! Wow – will it really be 2020 already?!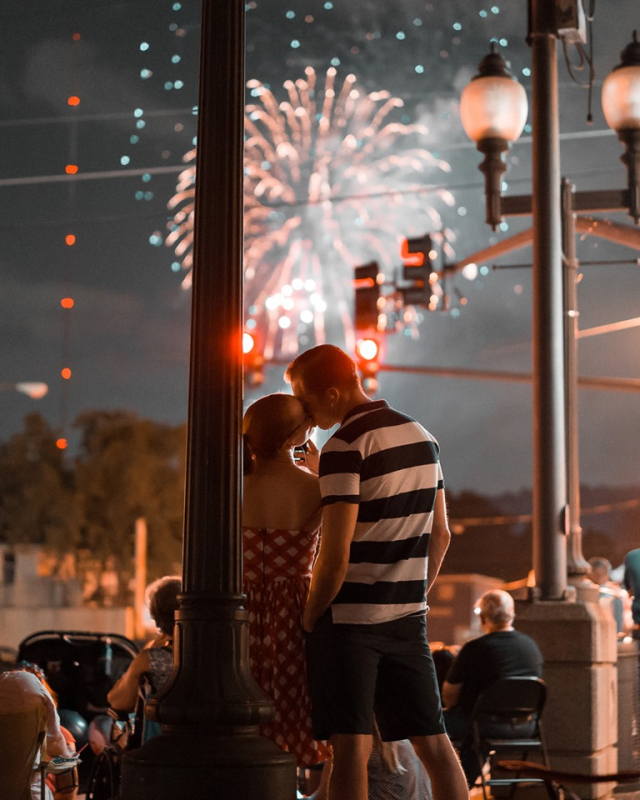 Sponsored by: