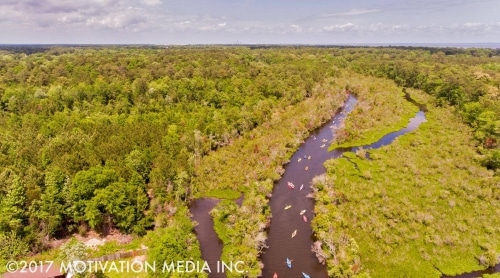 Move over Talladega Superspeedway,  the state of Alabama has got another 500 plus mile race.  The Great Alabama 650 – an adventure style paddler race is scheduled to launch this fall.
The details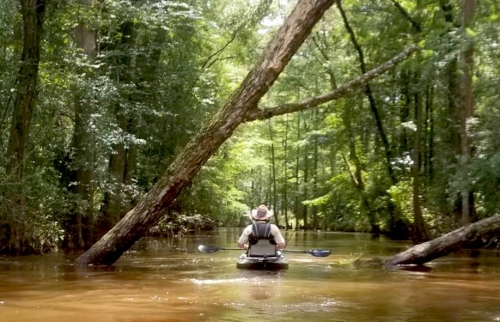 Beginning at Weiss Lake in Northeast Alabama on September 14, paddlers will race the entire length of Alabama on a river trail until they reach Fort Morgan.
10 Days to Complete
Racers will have up to 10 days to complete the course and vie for $22,500 in prize money, which will be divided across three divisions – male solo, female solo, and two-person team.
"Many of the world's toughest paddlers will get a chance to experience the beauty and challenge of our Alabama waterways during the Great Alabama 650," said Race Director, Greg Wingo.
The Great Alabama 650 will take place on the core section of the Alabama Scenic River Trail, the longest single-state river trail in the U.S.
Public Meetings About the Race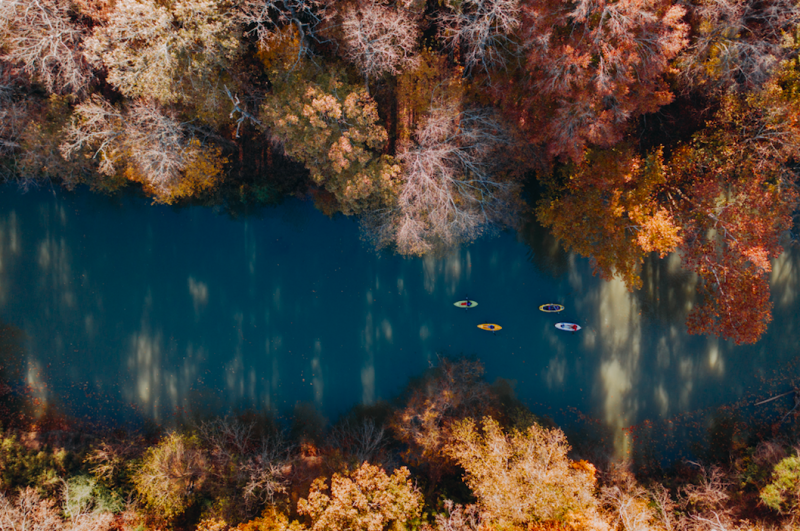 To prepare the public for  the Great Alabama 650, race organizers will host a series of public meetings about the race, across the state on August. 13, 14 and 15.
These meetings will be used to inform public safety officials, other stakeholders and a general audience about the racecourse and the event.
The meetings will be held in Gadsden, Montgomery and Mobile and will include representatives from the race and the Alabama Scenic River Trail.
At 650 miles, the Great Alabama 650 will be a significant addition to the long-distance paddle race circuit in the U.S., and it will become among the longest and most challenging annual paddle races in the world.
Here are the public meeting dates and locations:
Gadsden – August 13, 10 a.m.
The Venue at Coosa River
Montgmery – August 14, 10 a.m.
Montgomery Center for Commerce Building, room 342
Mobile – August 15, 10 a.m.
5 Rivers – Alabama Delta Resource Center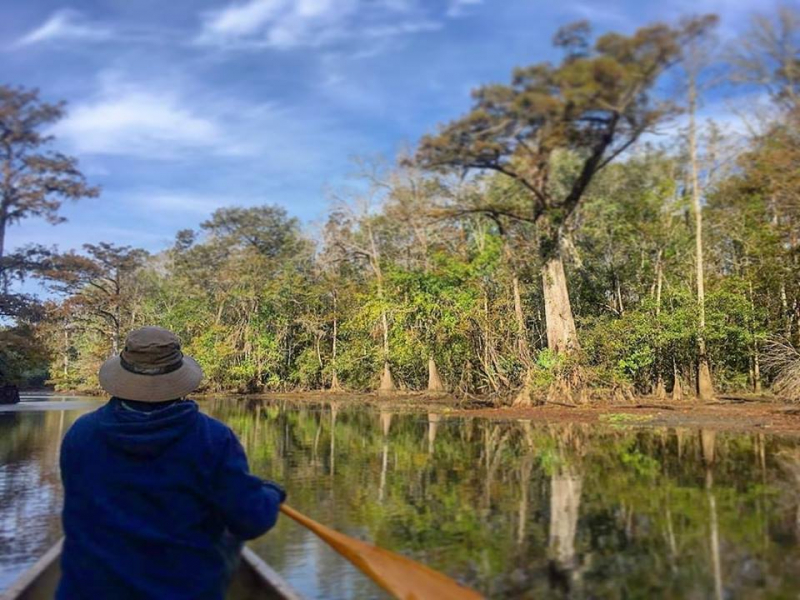 "It's great to see events like these happening in our area – adding to our already long history of slalom canoe and kayak races," said Helen Hays a certified River Kayak Instructor and Instructor Trainer. "Anything that encourages people to get out and enjoy our rivers, helps them learn about our rivers, and the importance of protecting them and protecting recreational access. My hat is off to the person who can complete this race – it's a lot of miles!"
Register Today
To learn more about the race and to become a part of it either as a participant or volunteer, visit AL650.com