Imagine living in an Alabama with 100% literacy. For people who struggle, learning to read is a game-changer.
For those of of us who've had our nose in a book (or a phone . . . ahem), since we can remember, it's hard to picture life without words. But that's the reality for 15% of Alabamians, according to the National Center for Educational Statistics. Find out how you can make a difference.
We could do better than 85% literacy, y'all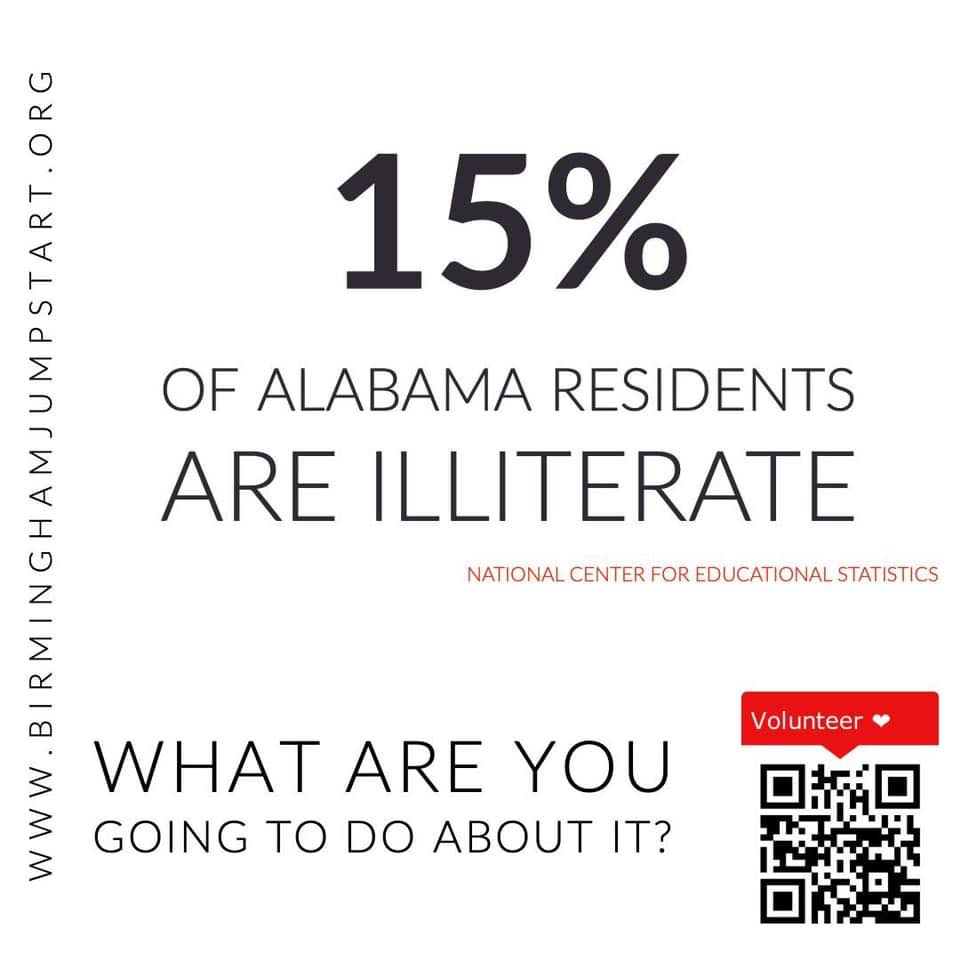 1—The Literacy Council of Central Alabama
The Literacy Council covers ALL the bases when it comes to supporting and strengthening "organizations that provide literacy services in Central Alabama." Here are some of the highlights of what they do:
"Refer tutors and learners to adult, children and family literacy programs through the (205) 326-1925 and 1-888-448-READ Helpline"
Provide training for tutors and continuing ed to tutors and community educators
Run no cost "tutor training workshops throughout the year to certify volunteers as Basic Literacy and/or ESOL tutors."
Teach "workshops for volunteers wanting to tutor school-aged children."
To raise money for all the awesome groups they support, they're holding a big Kickin' Chicken Wing Fest fundraiser. It's August 17 at Ghost Train Brewing Co. from 1-5PM.
We're all invited! Kids' tickets are $5, adults $15, or you can pull together a team of friends for $200, and a company team for $300. Get all the details here.
2—STAIR Birmingham promotes literacy by tutoring 2nd graders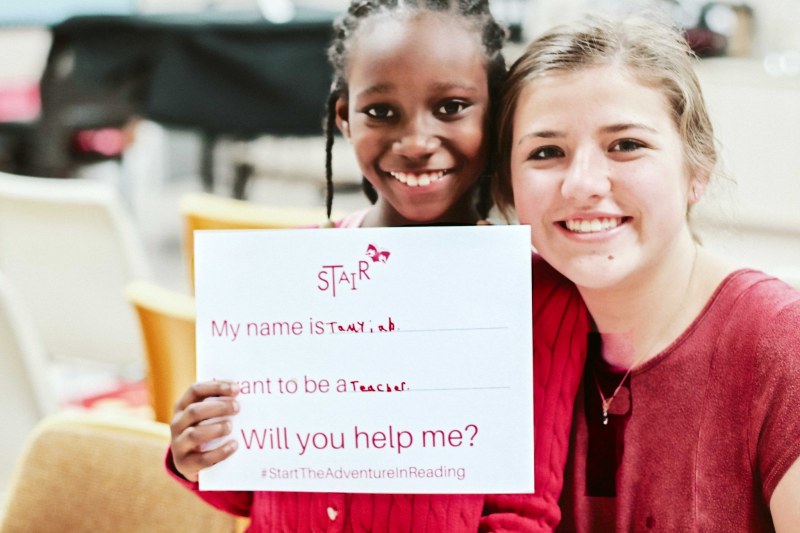 The STAIR tutoring program (Start the Adventure in Reading) helps 2nd graders all over the city. Volunteers work one-on-one with students for two hours a week.
Find out requirements to be a tutor and apply here.
3—Birmingham Jumpstart promotes adult literacy
Birmingham Jumpstart has a range of adult basic literacy and English as a Second Language (ESL) classes in Fairfield, Bessemer and Woodlawn.
Find out what it takes to become a Jumpstarter here.
4—Desert Island Supply Co. goes beyond literacy to love of written words
Desert Island Supply Company helps instill the love of the written word.
Find out more about their programs in Woodlawn and across the city and find out how to volunteer here.
5—Freedom House
Freedom House is also doing some great work on literacy in the Magic City. Check out their programs here, and reach out to them if you want to get involved.
6—East Lake Initiative
East Lake Initiative has been tutoring and mentoring young people at Barrett Elementary School for ages. Here's what they have to say about getting involved:
This is a great opportunity to build relationships & invest in kids' futures through education.

Elementary school tutors meet once every week with students to help tutor in math & reading. . .

Middle school tutors meet once a week in the afternoon with students who need help in all subjects.
Contact the folks at the East Lake Initiative to find out more.
7—UAB Red Mountain Writing Project Literacy Centers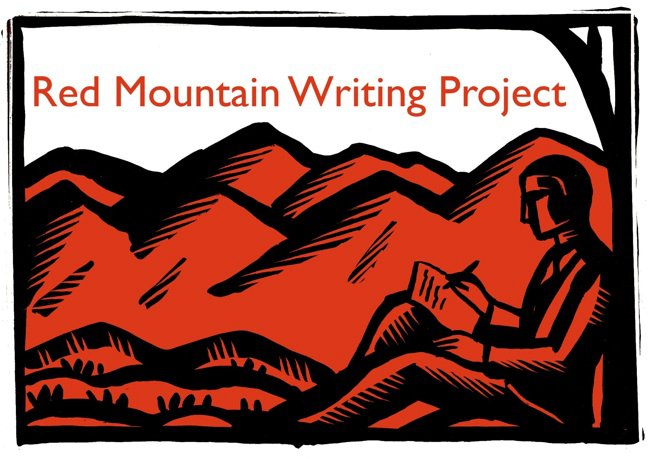 Here's what they have to say about their program:
UAB Red Mountain Writing Project is a local affiliate of the National Writing Project. We offer cutting edge writing professional development for educators of all ages and all content areas.
Find them on Facebook or on their website.
8—Better Basics advances literacy for all ages
Better Basics is all about "making a difference in the lives of children and their families."
Find them at www.betterbasics.org or on Instagram at betterbasicsbham.
9—Literary Healing Arts Foundation
There comes a time in most reader's lives when they realize they have their own stories to tell. Writer Salaam Green started the Literary Healing Arts Foundation as a way to promote the healing power of words.
You can follow her at @beautifulblackpoetry on Instagram for writing prompts and inspiration, or check out her website.
---
If you want to help with literacy—whether it's with kids, adults, ESL, or instilling a love of the written word—Birmingham is full of opportunities to make a difference.