SAW's Soul Kitchen, the beloved Birmingham BBQ joint and sister restaurant to SAW's BBQ, is Alabama's best place for chicken wings according to Buzzfeed. But is anyone surprised? We are definitely not.
Located in the heart of Avondale since May 2012, SAW's Soul Kitchen features SAW's popular southern cuisine, plus dishes with a few twists.
The fan favorite? Obviously the chicken wings + white sauce combo. *drool*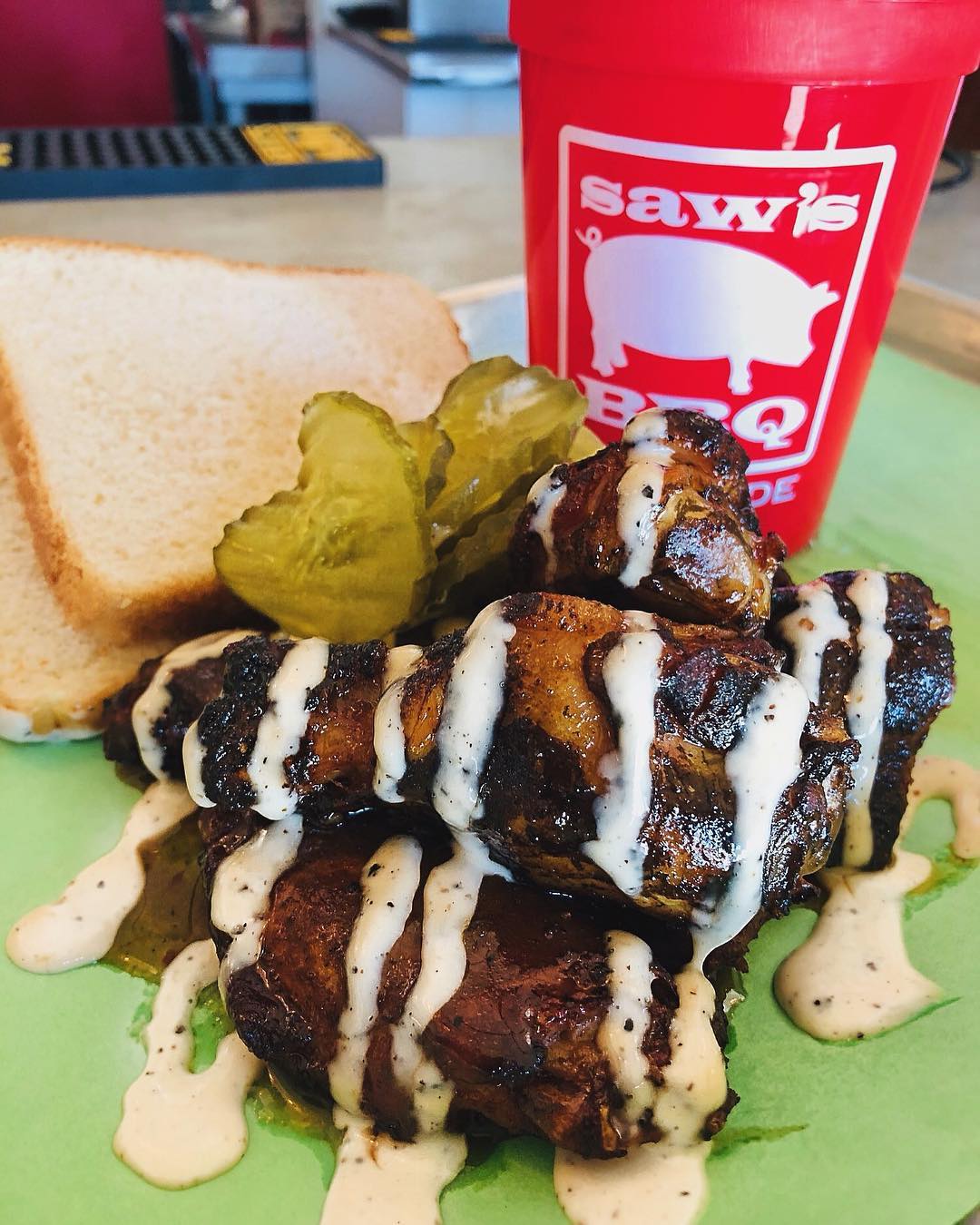 If Buzzfeed Said it, it Must be True… Right? 🤪
You always hear the saying "Don't believe everything you read on the internet." But this is the exception.
To compile the 51-place list, Buzzfeed reached out to Yelp to help determine the fan favorite wing spots in each state (and DC). According to the story, Yelp used a ~magic wing-finding~ algorithm to rank the reviews, and pinpoint the most popular wing joints across the nation.
And the specific Yelp review describing SAW's wings and white sauce was spot on. Here's what it said:
Read Abhirup D.'s review of Saw's Soul Kitchen on Yelp
That Yelper wasn't alone. SAW's Soul Kitchen currently has a 4.5 star rating and 73o reviews on Yelp. So, they must be doing something right.
🐔 BBQ Deja Vu 🐔
This isn't the first time the SAW's wings have been recognized. Additionally they were named best wing spot in Alabama by Delish in 2017.
SAW's other accolades include:
SAW's has also been recognized by Men's Journal as one the "Best Barbecue Spots in America," , by Paula Deen as #1 on the list of "Best Barbecue Across America." and so many more.
Craving SAW's Yet? 🤤
I know we are. Taste for yourself at one of their 4 locations around Birmingham including:
Or find them around town with their food truck, SAW's Street Kitchen.
Think Buzzfeed got it right? Let us know on social at @BhamNow!