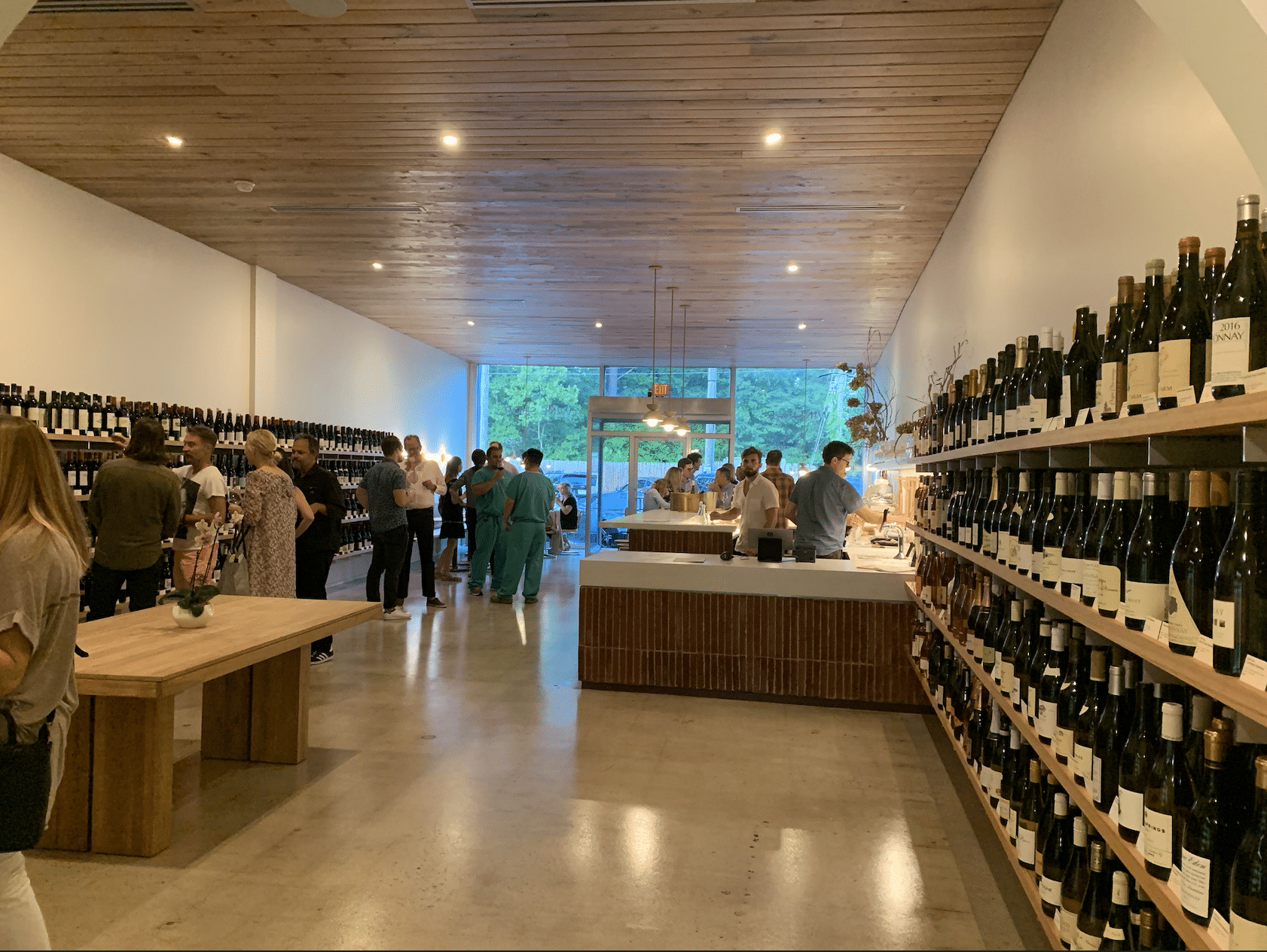 It's Wine Wednesday, the perfect day to share some news about a new wine store opening in Birmingham! Golden Age Wine, started by Brandon Loper and Trent Stewart, is located on Culver Road near Brick and Tin in Mountain Brook. Read on for more photos and info.
Taking wine back to its roots
"Natural" wine, a term that is loosely regulated, means wine that is made how it used to be–before added chemicals, food coloring and herbicides.
"Brandon and Trent are really passionate about featuring winemakers that do things the old-school way," said Amanda Loper, Birmingham architect (and Brandon's wife).
The wines at Golden Age are low intervention, with as little human interference as possible in production.
Sustainability, from design to wine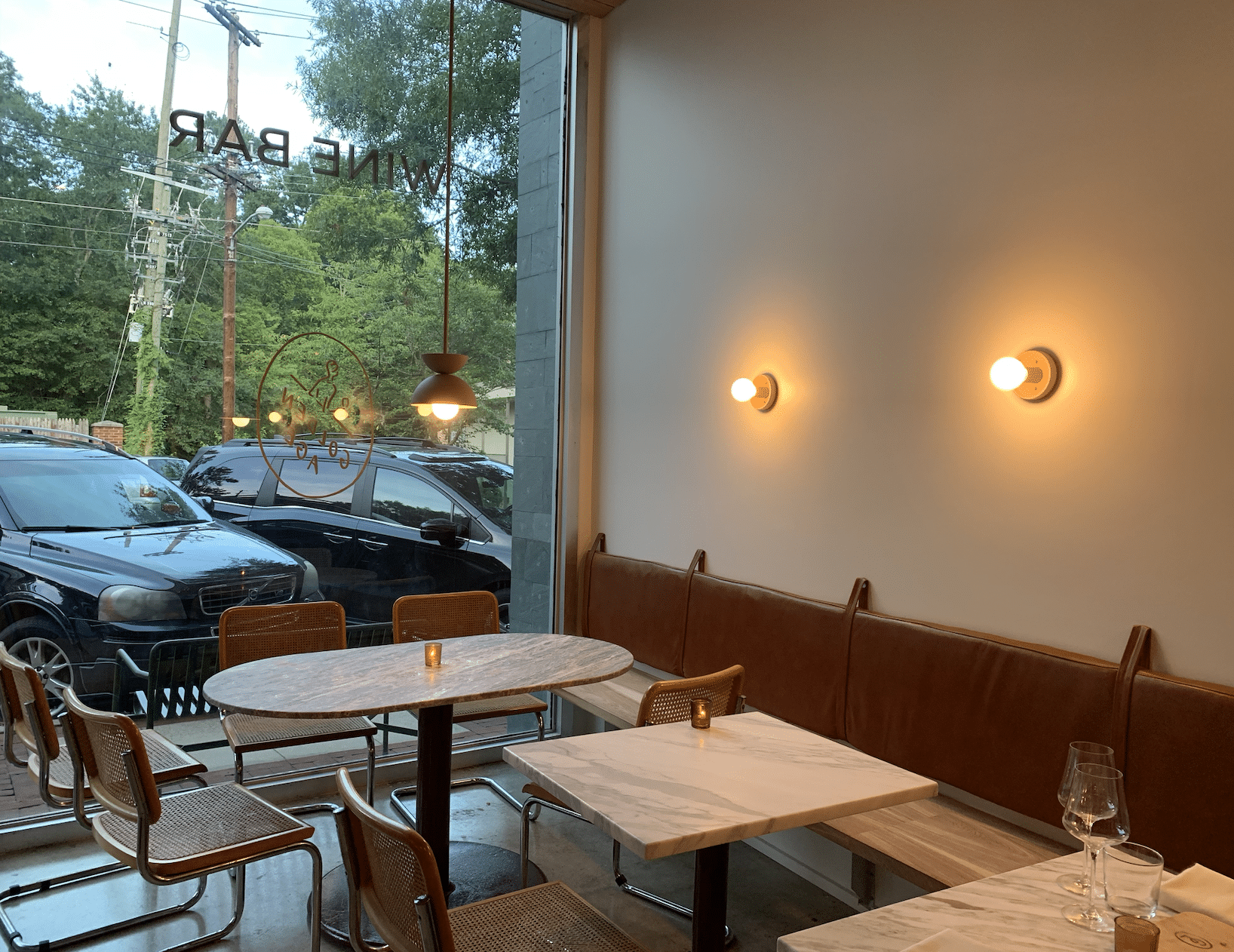 Amanda said that everything in the store is sustainable where possible–not just the wine. She designed the space with repurposed materials and sustainability in mind. The oak ceilings were once ACIPCO shipping crates, the furniture is vintage and the marble on the tables came from a local scrapyard. Pretty cool.
"We knew we wanted a space that was minimal but also warm and accessible. We wanted to create a neighborhood place you could come wherever you are on your wine journey."

Amanda Loper
The store
The store's offerings are organized by grape intensity and style, with Pinots in the front and the back being Syrahs, Zinfandels and other full-bodied wines. 
Golden Age also serves wines by the glass (which is great if you want to try something new without committing to a bottle!), along with accoutrement like Castelvetrano olives, cheese boards and marcona almonds. There's also a room in the back available to rent for private events.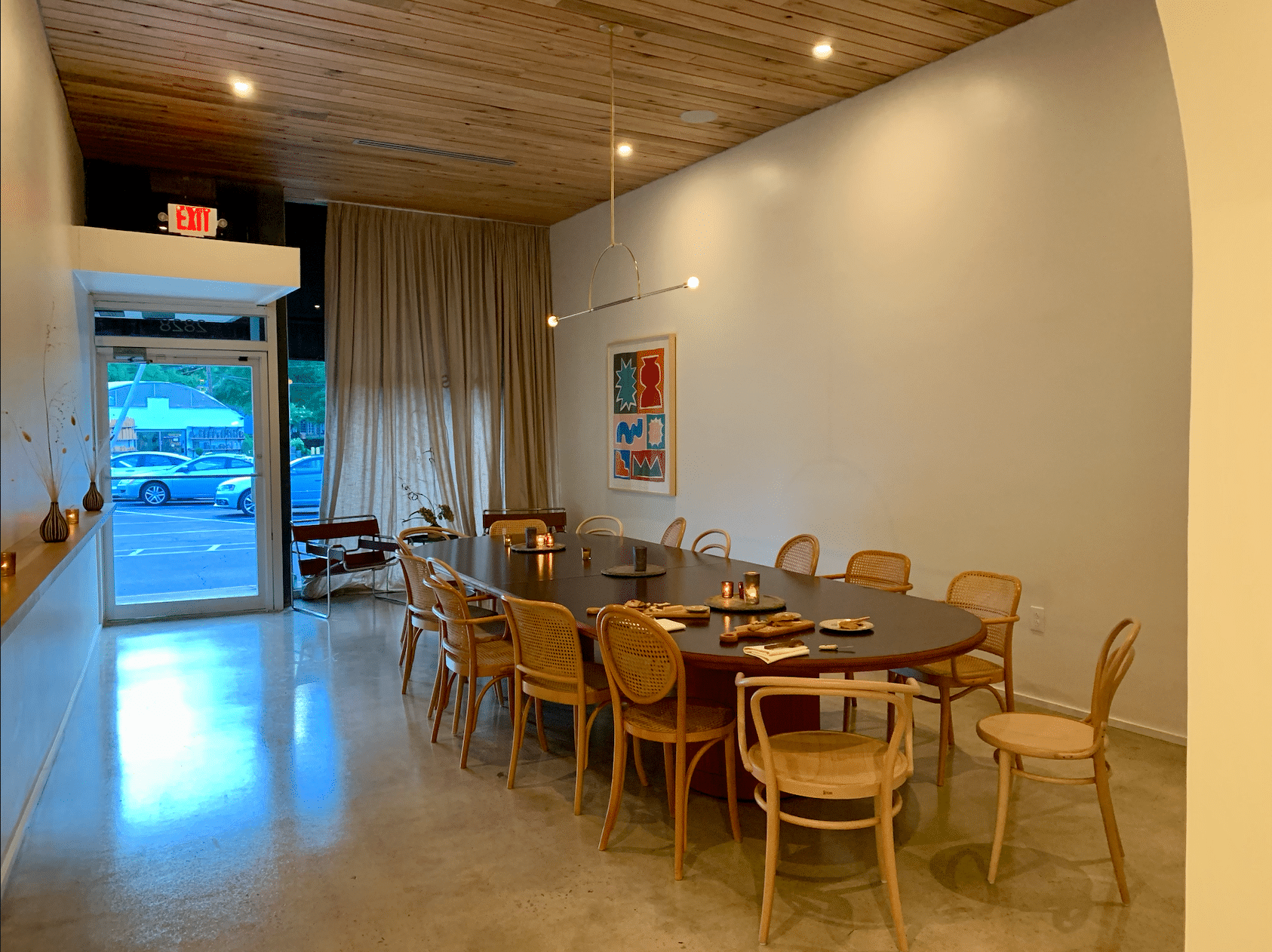 Need to know
Opening Friday, July 19th 1:00 p.m.-10:00 p.m.
Where: 2828 Culver Rd. Mountain Brook, AL 35223
Hours: Monday-Thursday 1:00 p.m. to 9:00 p.m., Friday 1:00 p.m. to 10:00 p.m., Saturday 11:00 a.m. to 10:00 p.m., Sunday 11:00 a.m. to 9:00 p.m.
Who's ready to go wine shopping?!