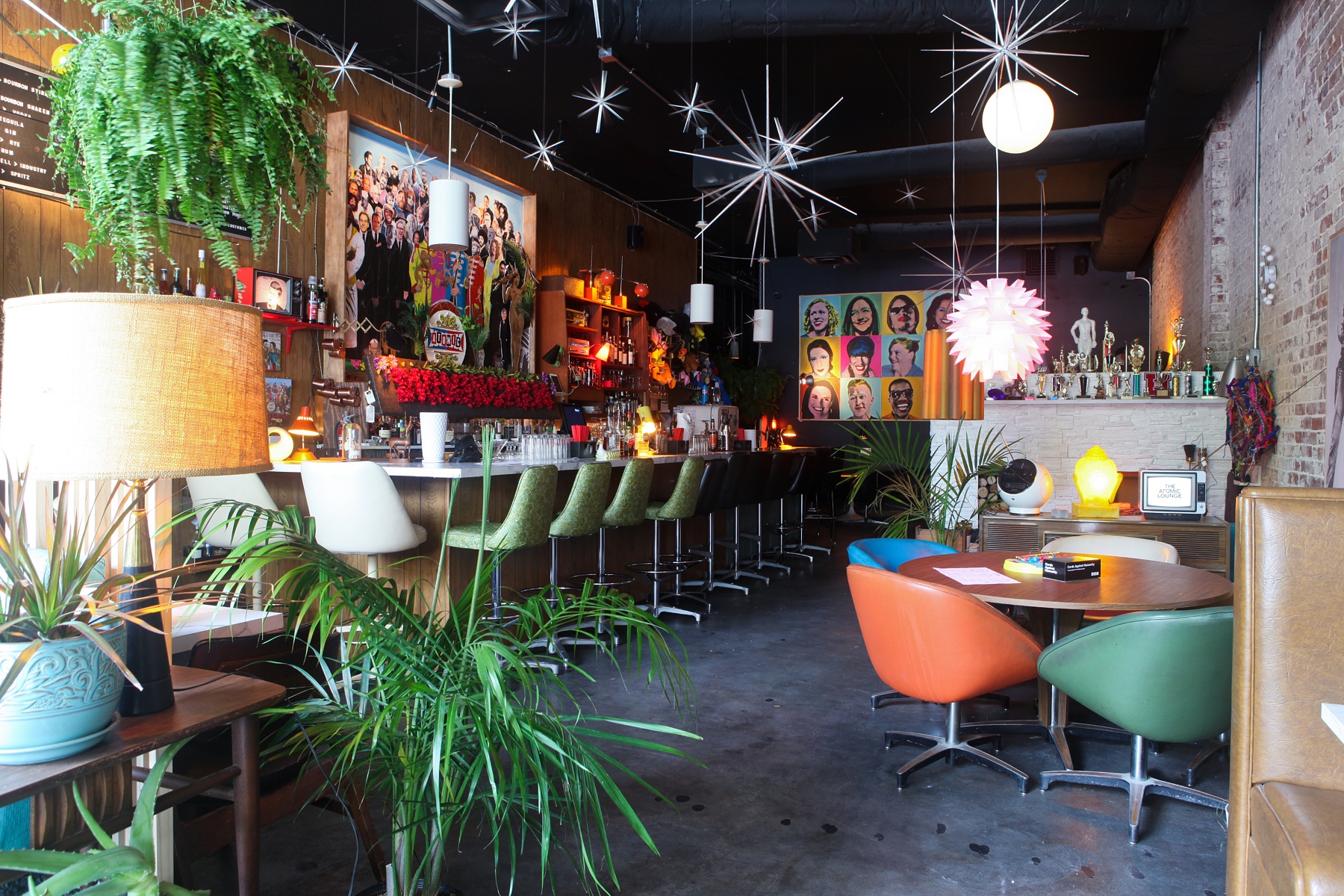 Birmingham's downtown bar scene keeps growing, so we've compiled a list of the spots you need to check out. The research was stringent, but someone had to do it. Now you can plan your next downtown bar crawl (or decide where to go after work).
Pilcrow Cocktail Cellar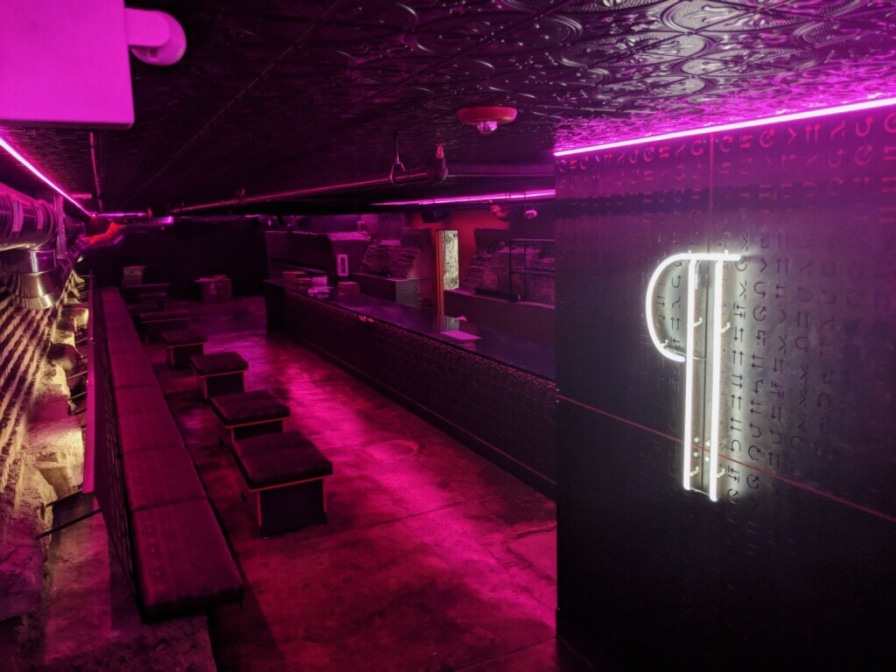 Pilcrow Cocktail Cellar is an underground bar right by The Essential in Founder's Station. Escape from the summer heat with a delicious cocktail here. If you're a margarita fan, check out the Heugel Margarita–with key lime, tequila, agave and salt, it's made how a margarita should be. I'm a huge fan.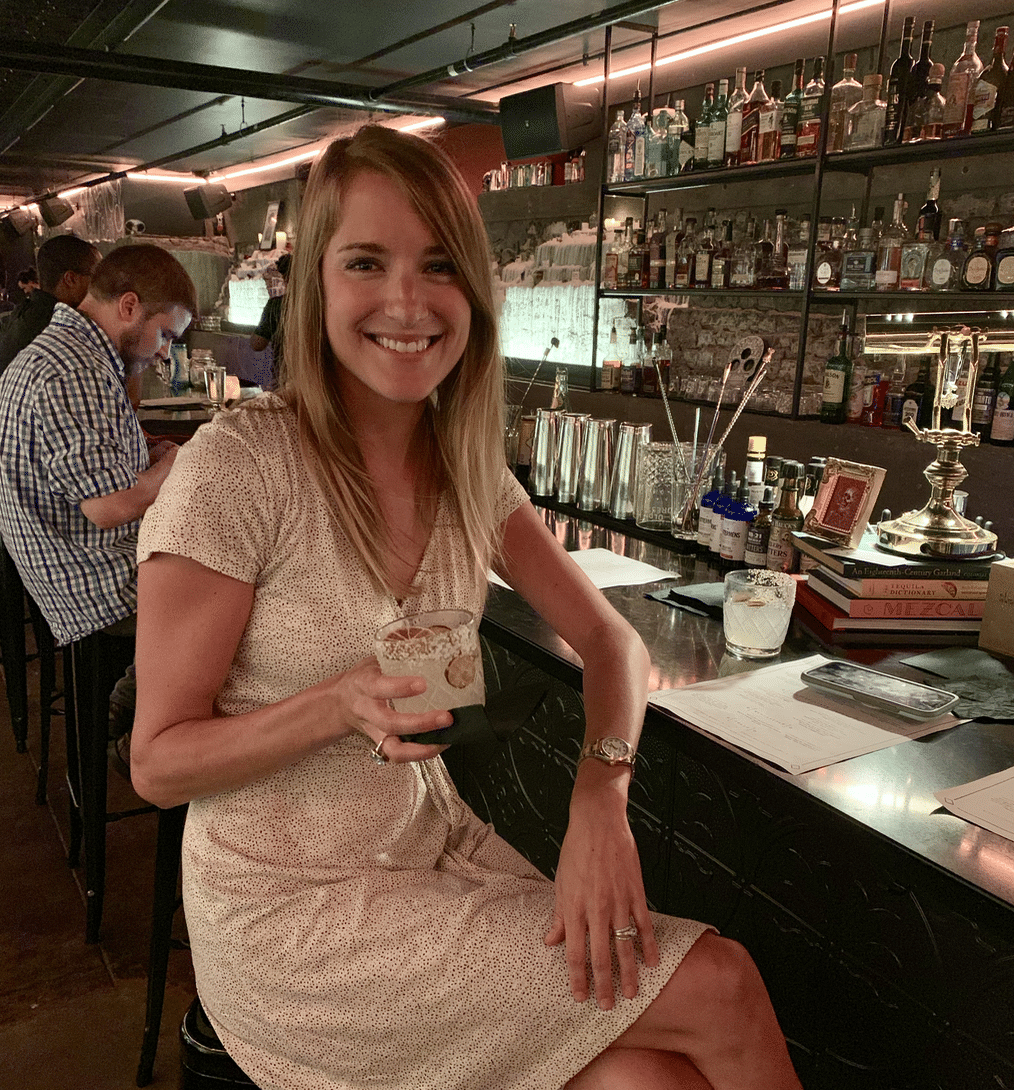 Location: 2015 1st Ave N #1e, Birmingham, AL 35203
Paramount
Paramount is downtown Birmingham's arcade bar. Grab a beer and play ski ball here!
Location: 200 20th St. N., Birmingham, AL 35203
The Collins Bar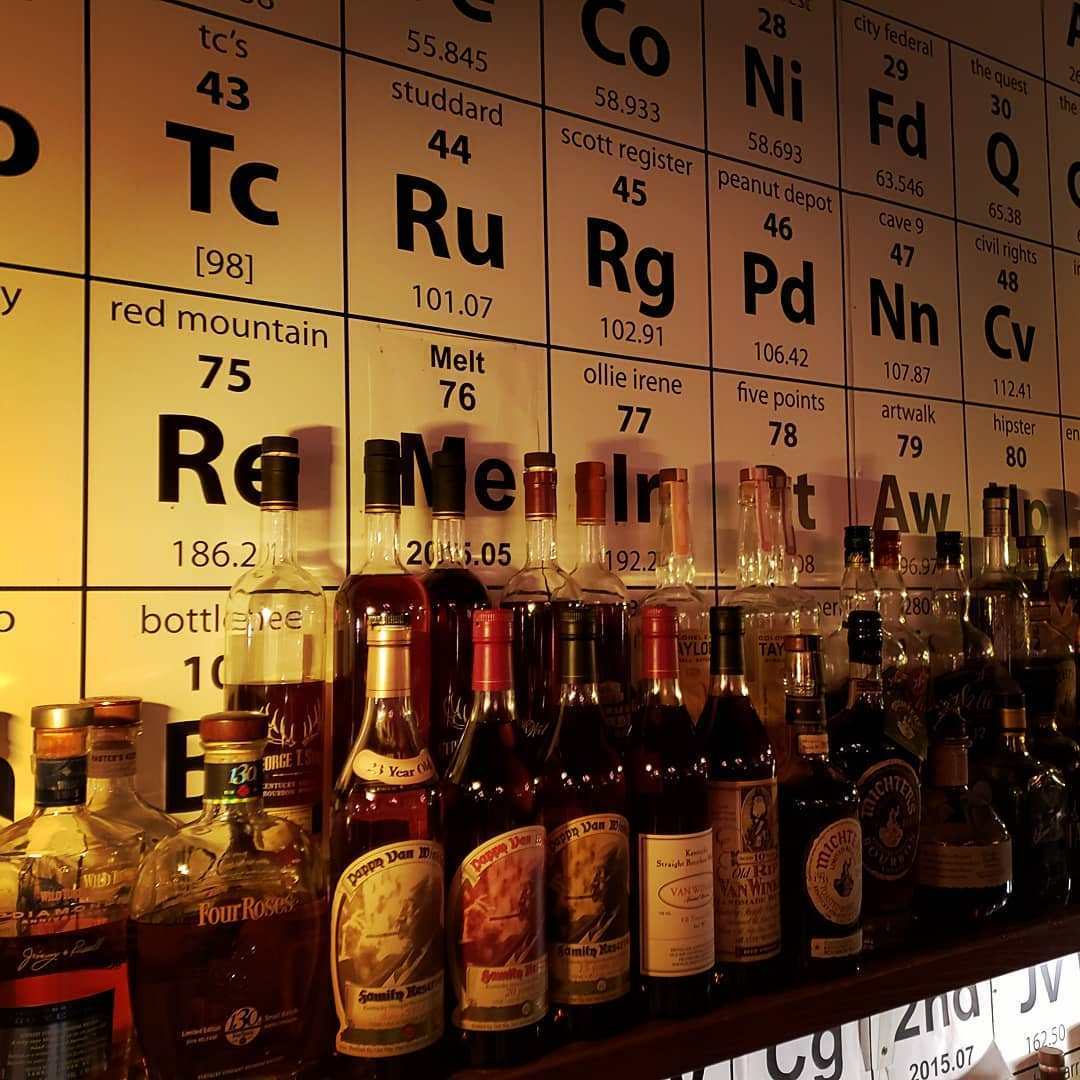 The Collins Bar is a fun spot. One of my date night go-tos with my husband (and many others, I'm sure) is to put our name on the list at El Barrio, then walk over to Collins for a cocktail.
Location: 2125 2nd Ave N, Birmingham, AL 35203
The Louis at The Pizitz Food Hall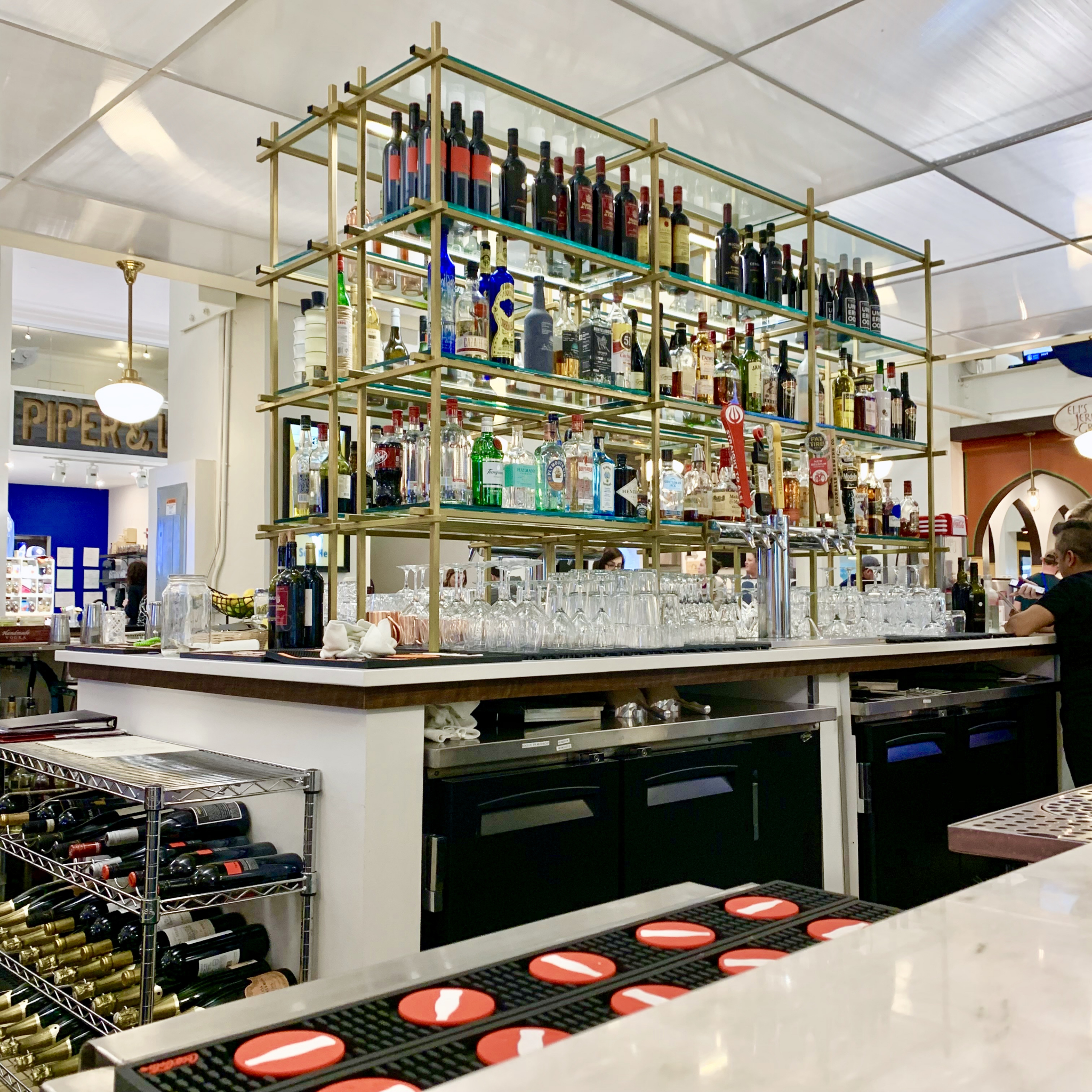 Located dangerously close to Bham Now's office space, The Louis at the Pizitz is a great spot to grab a beer or glass of wine after work. Many of our team members do this every week!
Location: 1821 2nd Ave N., Birmingham, AL 35203
The Atomic Lounge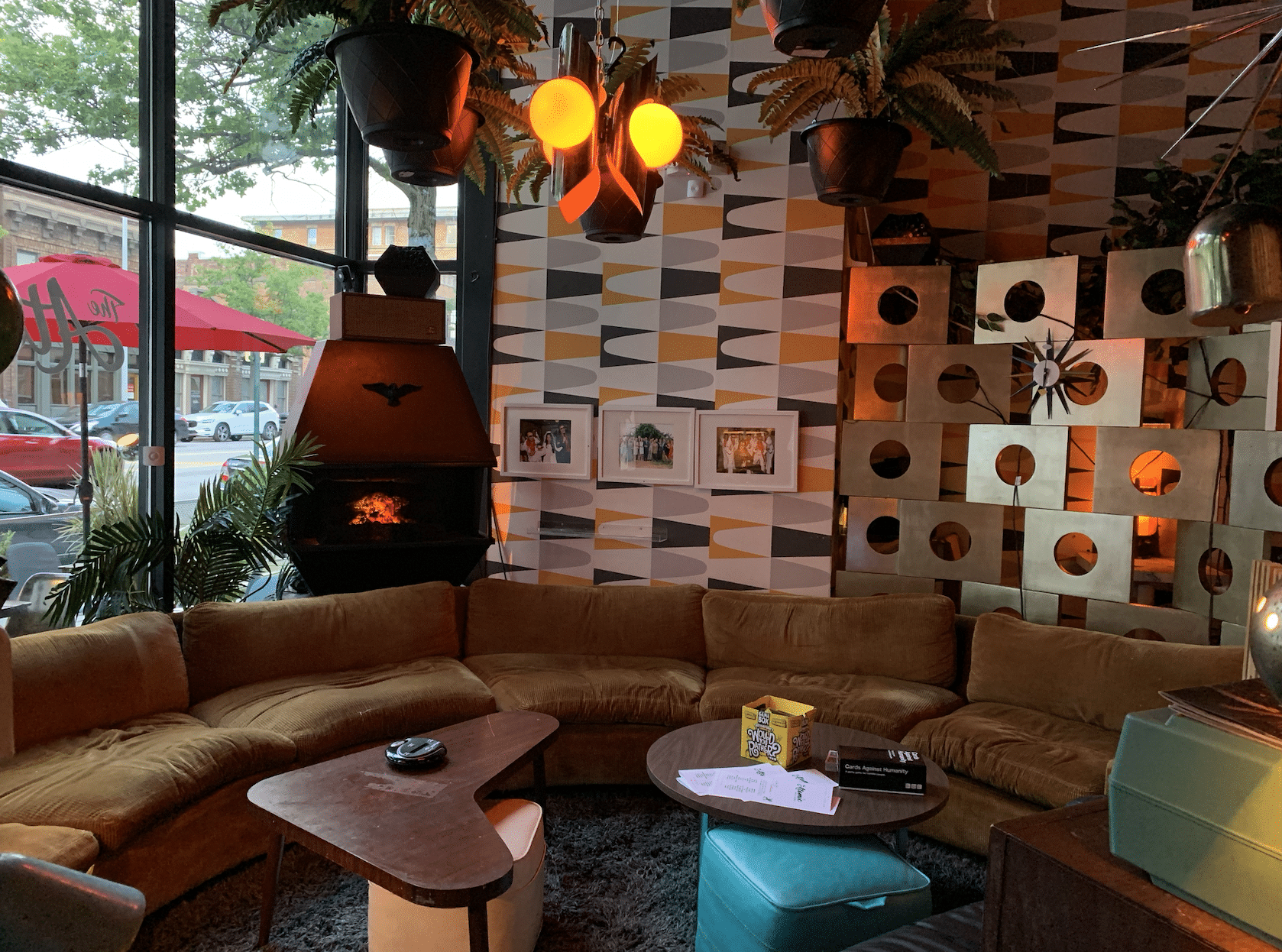 Are you into costumes and good cocktails? If so, The Atomic Lounge might be for you. I went back to my Memphis roots and dressed up as Elvis here once. Sorry, no picture of that.
Location: 2113 1st Ave N., Birmingham, AL 35203
The Roof (Redmont)
The Roof is a great rooftop bar located atop the Redmont Hotel. Check out some views of downtown Birmingham from here.
Location: 2101 5th Ave N., Birmingham, AL 35203
Moon Shine at The Elyton Hotel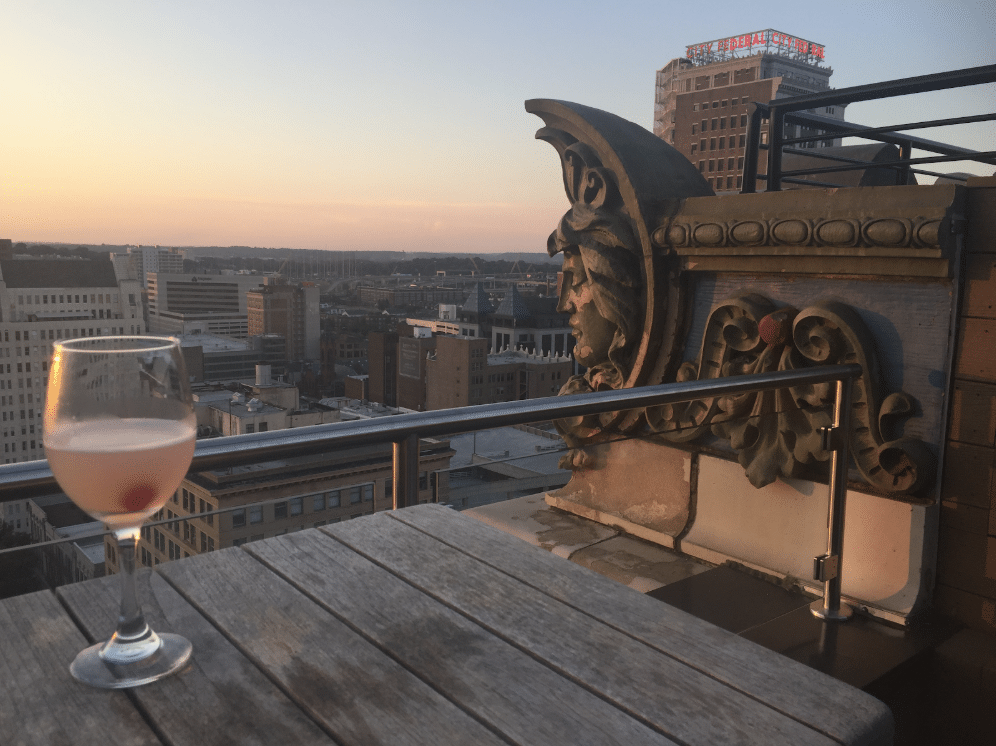 Moon Shine is another fun rooftop bar. My sister took the photo above, and this spot served as the after-party location for her wedding earlier this year. Lots of lemon drop shots were involved.
Location: 1928 1st Ave N., Birmingham, AL 35203
Carrgian's Public House
Carrigan's is a nice, chill bar on Morris Ave. It was one of the first bars to open in this area of downtown. They have some really good food, too!
Location: 2430 Morris Ave, Birmingham, AL 35203
Paper Doll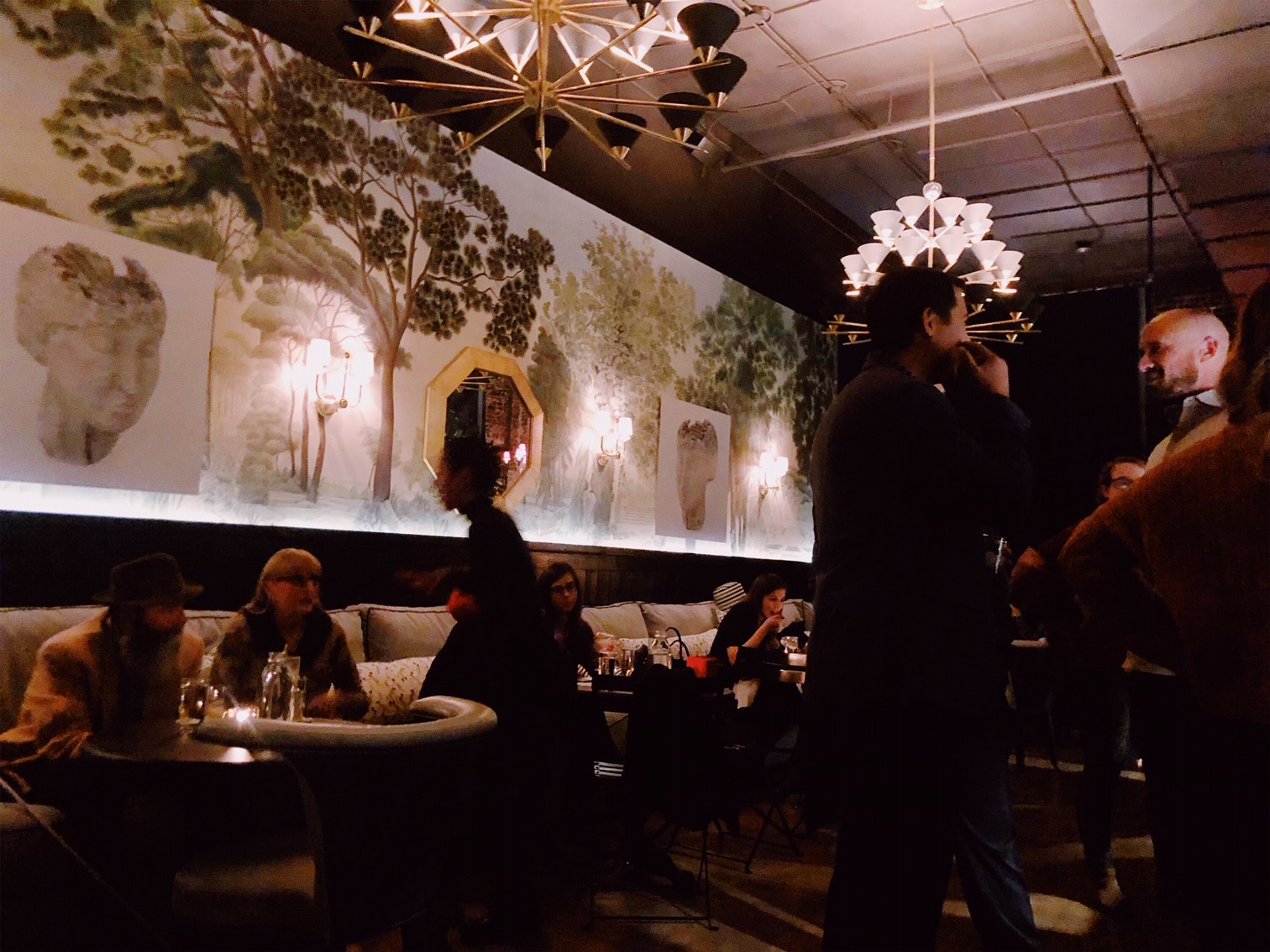 Paper Doll wants you to "pick your poison", Bham. This cozy bar opened in December, and it's been a hit. Tip: if you're headed to Art on the Rocks this summer, Paper Doll is hosting the after-party.
Location: 2320 1st Ave N., Birmingham, AL 35203
Queen's Park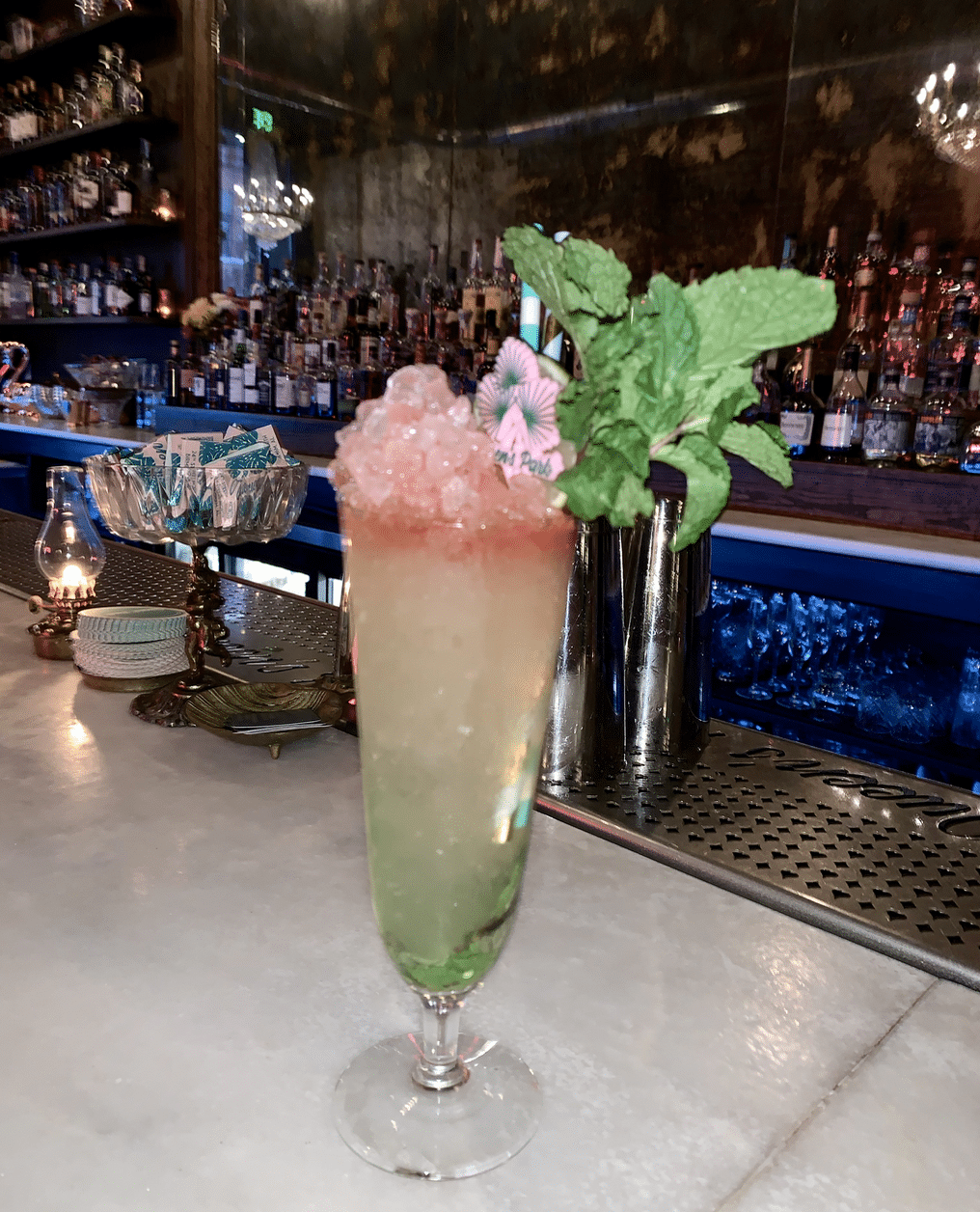 If you go to Queen's Park (which I highly recommend), check out the Queen's Park Swizzle. It's so festive and so delicious! Note: I am not a fan of overly sweet drinks, and despite its appearance, this drink is not.
Location: 112 24th St. N., Birmingham, AL 35203
The Wine Loft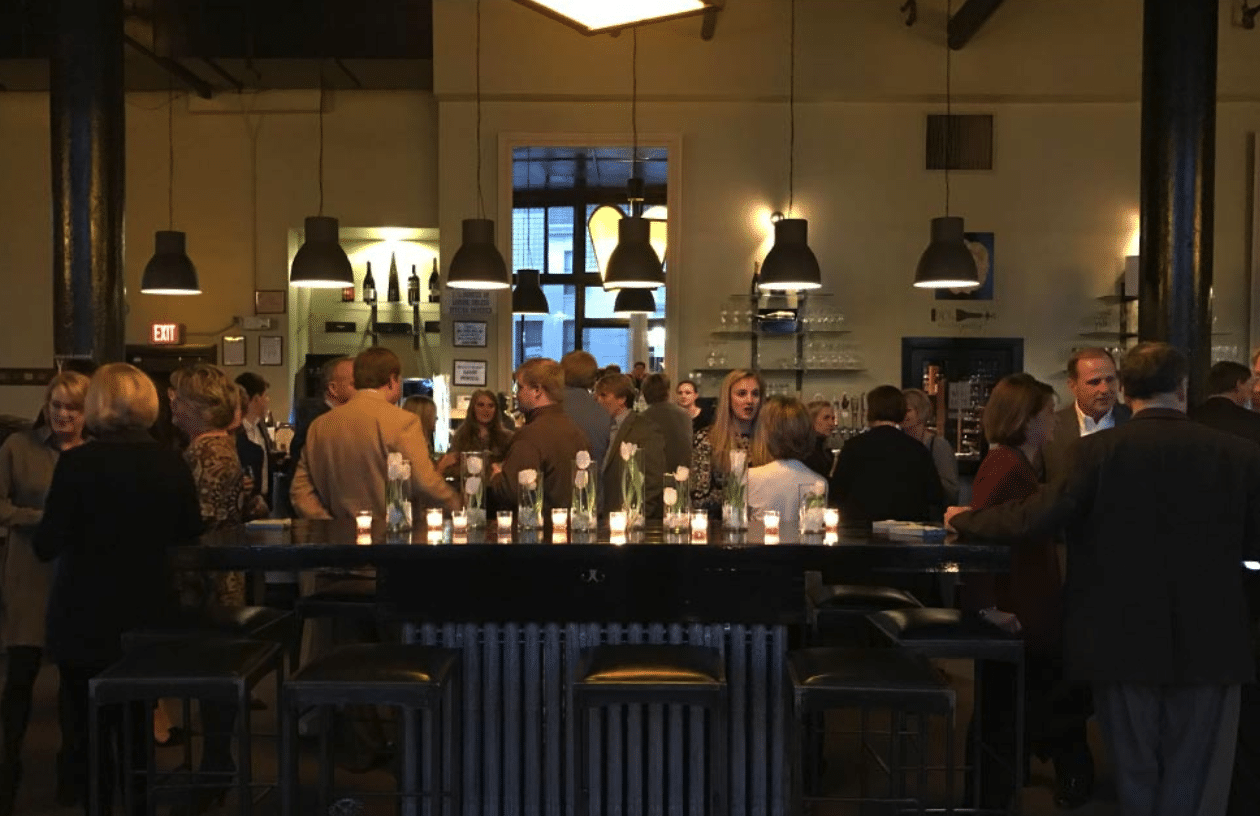 Any oenophiles out there? If so, this is the place for you. Free wine tastings here on Wine Wednesday!
Location: 2200 1st Ave N., Birmingham, AL 35203
The Southern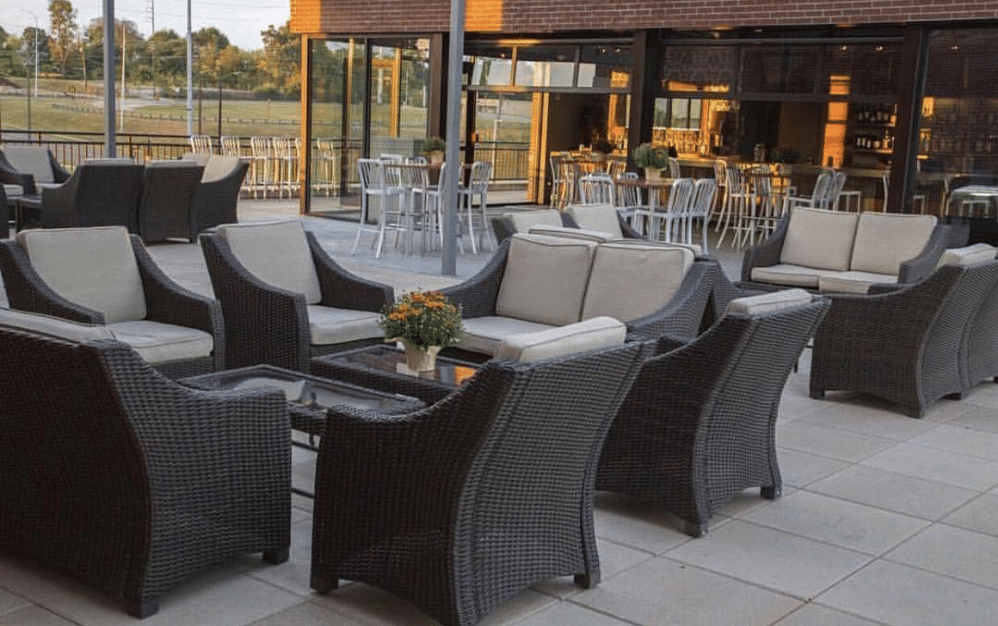 This Uptown spot has a neat rooftop to check out after work.
Location: 2301 Richard Arrington Jr. Blvd N., Birmingham, AL 35203
Todd English PUB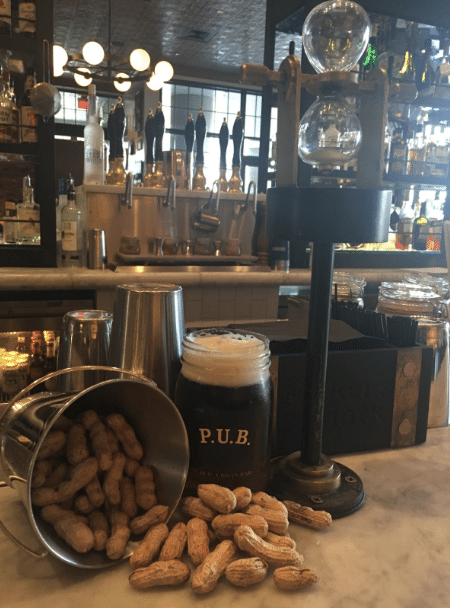 Also in Uptown, Todd English might be what comes to mind when you think of a "PUB": vast beer selection and bar eats.
Location: 2221 Richard Arrington Jr. Blvd N., Birmingham, AL 35203
Which downtown bar is your fave? Did we miss any? Let us know @bhamnow.