Sponsored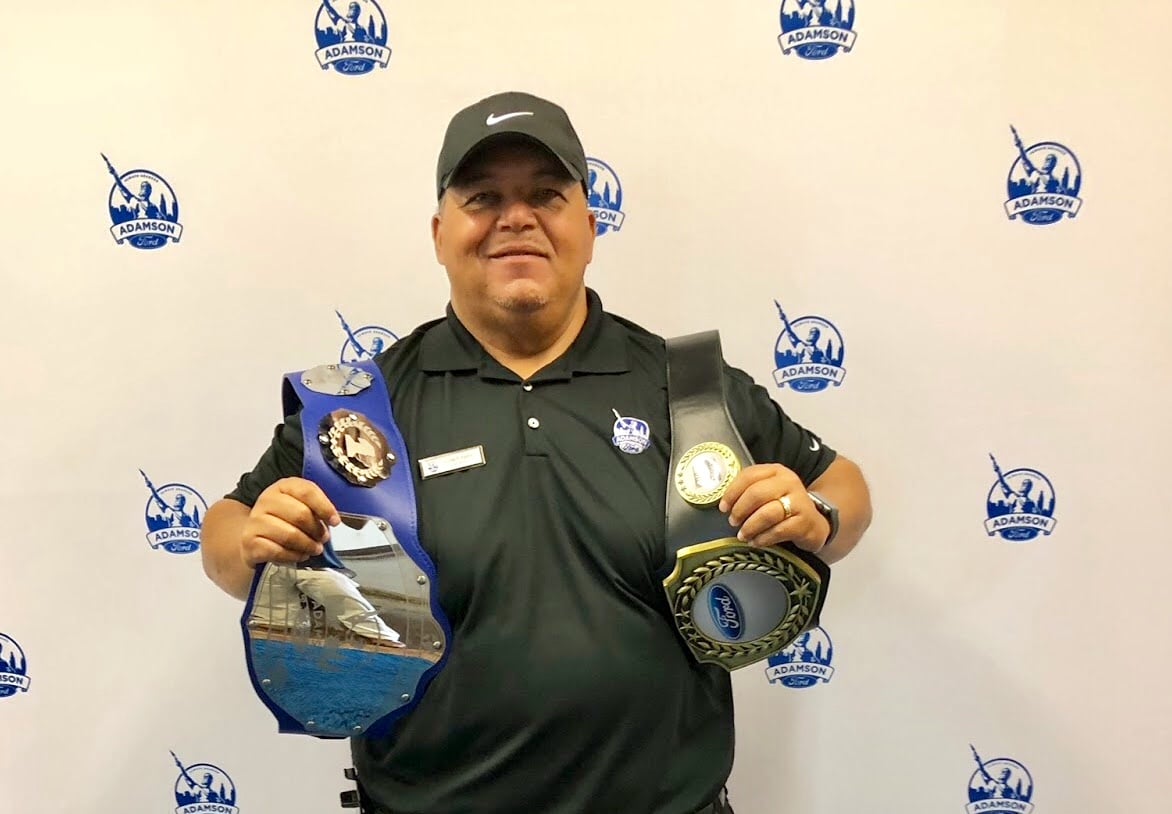 Birmingham native. Football coach and fan of the Ford Expedition Platinum Max. Find out more about how Arthur Ayres delivered the smack down on his competition and became a top salesperson at Adamson Ford.
Did you know that Adamson Ford is one of the top automotive dealerships in Birmingham? Trusted vehicles, great customer service and a friendly staff are just a few of the standout traits they have going for them.They also have an amazing sales team. You couldn't be a top automotive dealership without that!
Arthur Ayres has been in the sales industry for 19 years. The last 13 have been with Adamson Ford. This past May, something exciting happened. The team at Adamson Ford awarded Arthur Ayres the title of top salesperson of the month.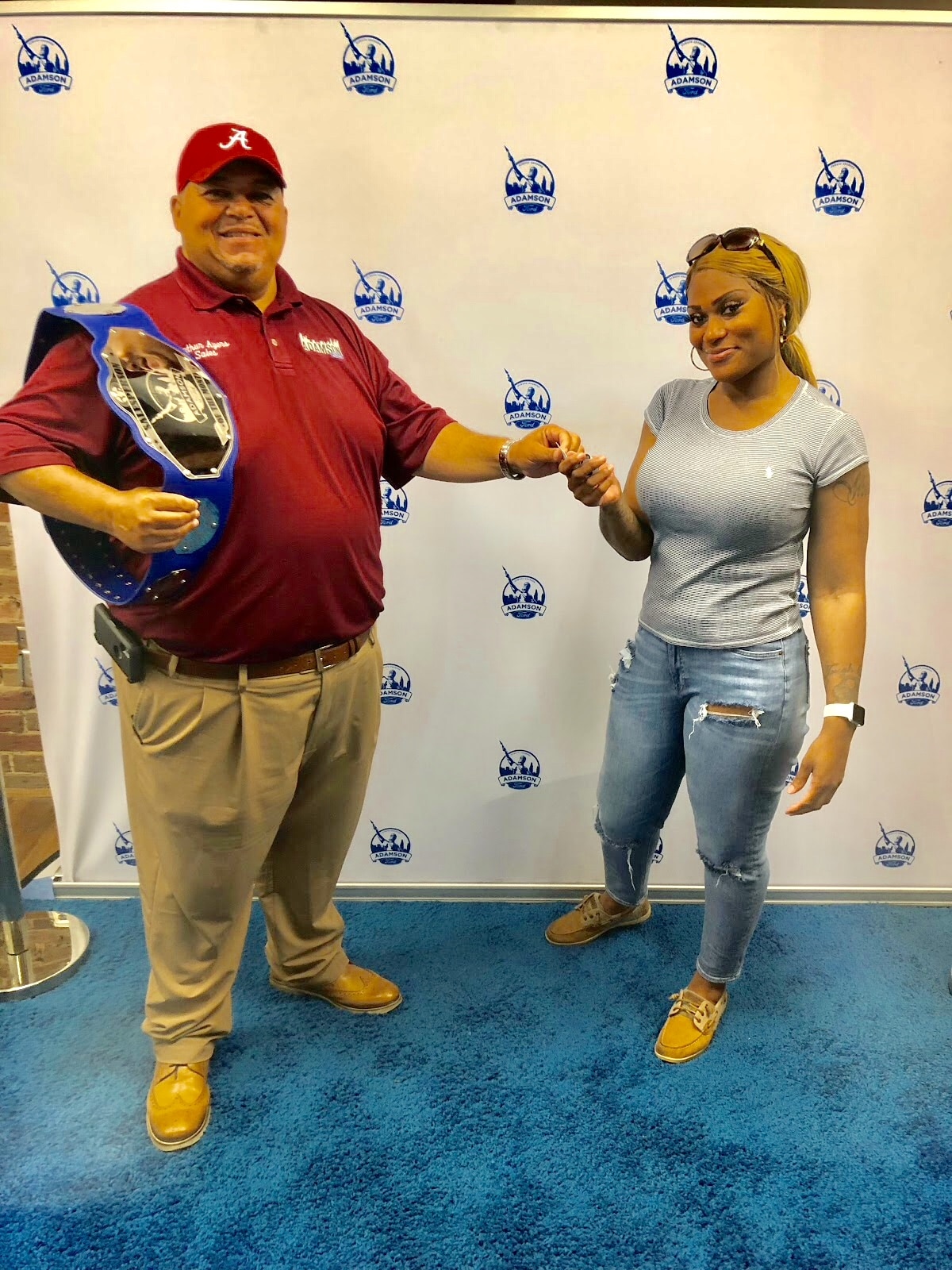 Even though Ayres was busy helping clients at rapid speed, he took some time to tell us a little about himself and how he feels about his win.
"We have so many great salesmen at Adamson Ford. It's an honor and privilege to win," said Ayres.

Arthur Ayres, sales, Adamson Ford
What does the top salesperson win? I have to say, it's a pretty unique trophy.
Along with scoring a $500 cash prize, Adamson Ford's top salesperson is awarded a WWE-style championship belt. I told you it was unique!
If you scroll through Adamson Ford's social media pages, you'll see fun photos of Arthur Ayres along with previous winners showing off their big-win belts.
Passionate About Sales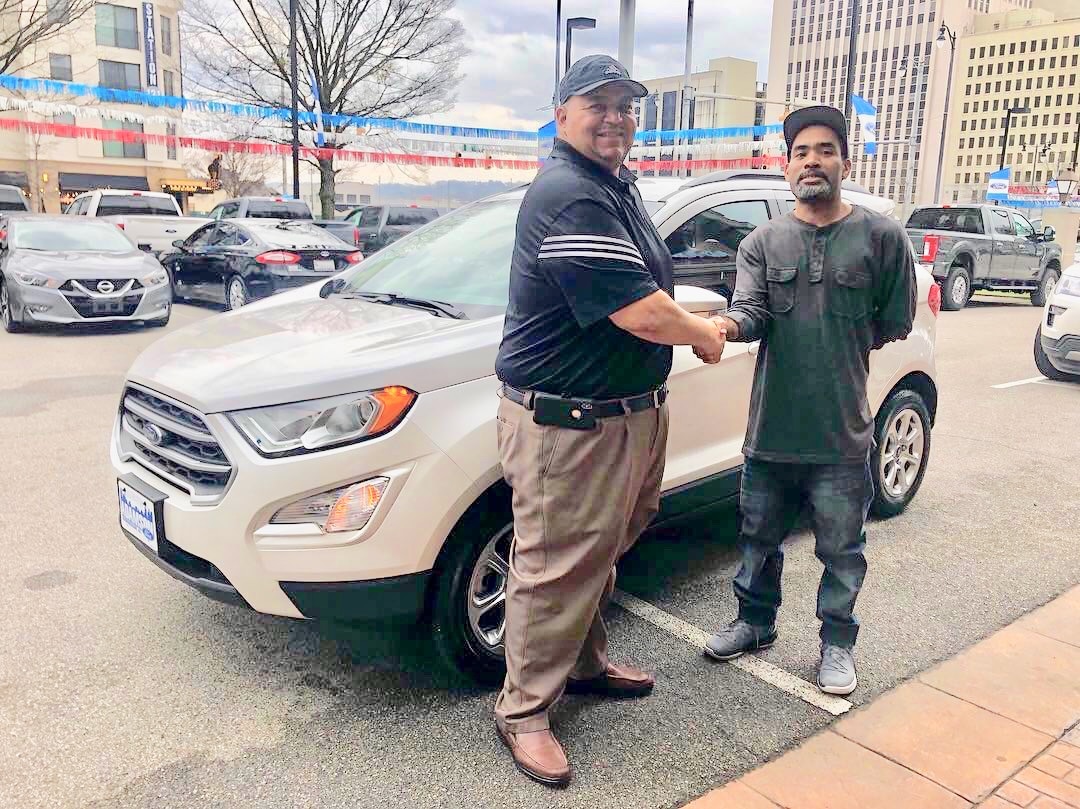 How many of you go to work and actually feel passionate about what you do? Hmm… not as many hands are being raised as I wish there were. But luckily, for Ayres, he has found a career in something he is not only good at, but drawn toward.
"What I really enjoy about working in automotive sales is the rush of seeing my customers get a new car. It never gets old."
Ayres also went on to say that a big reason why he enjoys being in sales is because he works at Adamson Ford.
"We have a professional, helpful staff where everyone gets along like one big happy family."
What makes Ayres a top salesperson?
"Working in my position I come across his name so many times a month, it's hard to believe he will ever be anything but the best. He is very genuine and even sold me my first vehicle. Arthur will always be my salesperson."

Kala Mims, Advertising & Marketing Director, Adamson Ford
Birmingham Bred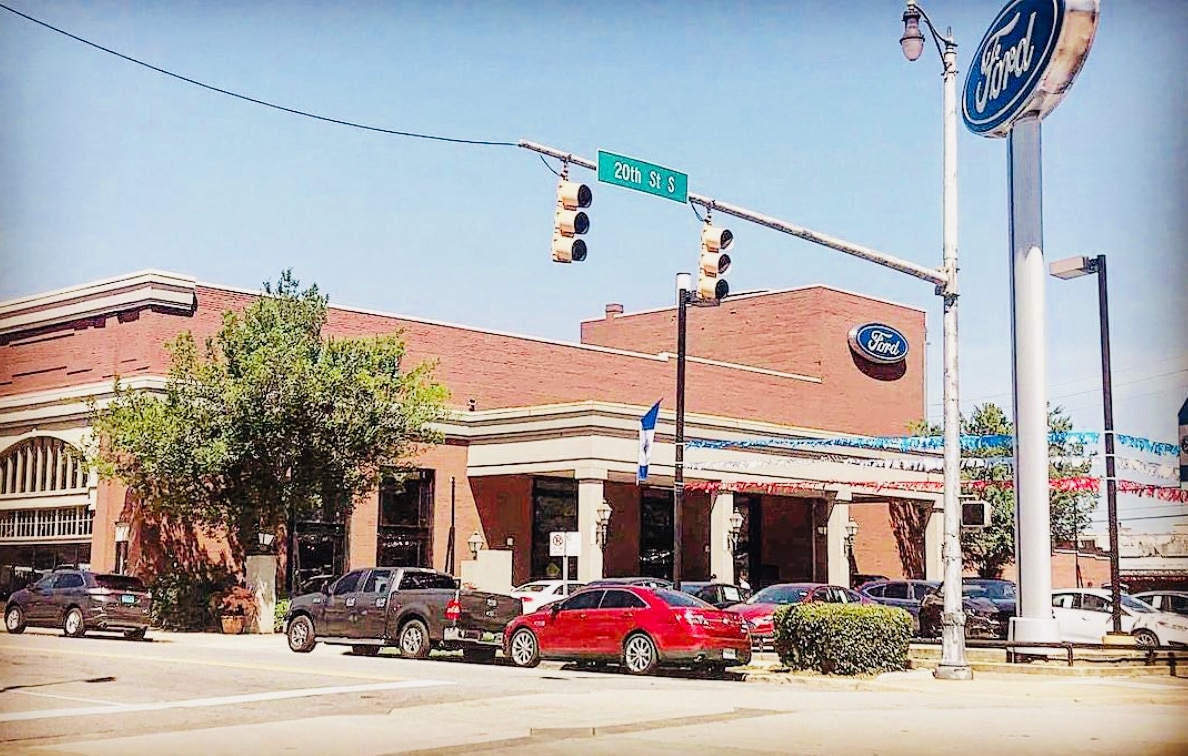 What's special about Ayres is that he's a native of Birmingham. And he has a few reasons why he loves our Magic City.
"You can get anywhere in ten minutes, the food is great and the people are friendly. There's also a lot of history."
I have to say, these are some of my favorite things about Birmingham, too.
If you've never been to Adamson Ford, here's one thing to know—it's in a prime spot downtown.
Located at 1922 2nd Avenue South, you are within walking distance to many great places. You might as well make an afternoon of your visit to Adamson Ford to check out:
Railroad Park
McWane Science Center
Pies and Pints
The Pizitz Food Hall
Morris Avenue
And more!
They Call Him Coach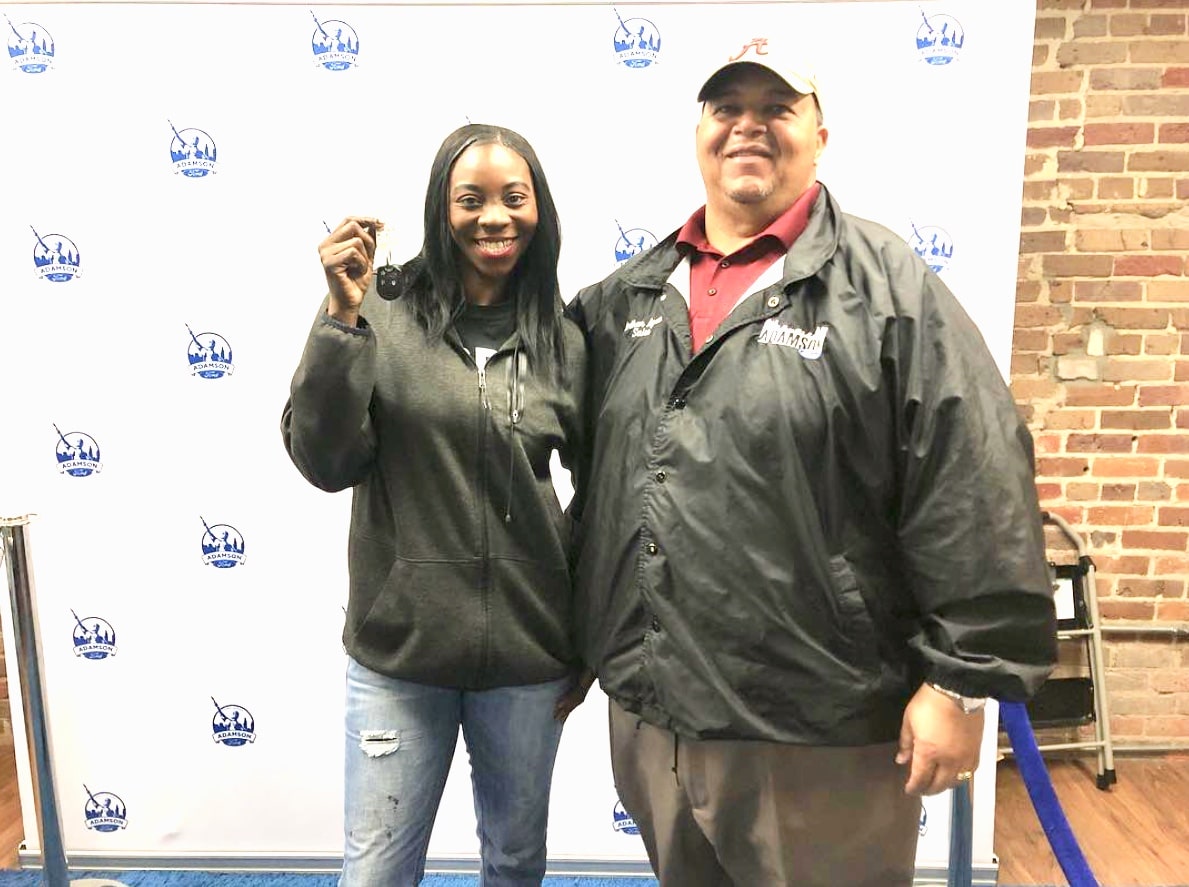 Automotive sales aren't the only thing Ayres is passionate about. He also loves football. I'm betting he fits in quite well in a southern city like Birmingham. What do you think?
Along with being a huge follower of the Alabama Crimson Tide, he also helps coach little league football—something he has done for over 20 years. The title even follows him to his job at Adamson where they nicknamed him "Coach."
Meet the Team
Want to learn more about Adamson Ford? Meet Arthur Ayres and the rest of the team at Adamson Ford in Birmingham.
You'll have to get past Ms. Wesley, though, when you enter Adamson Ford. Always a happy greeting that we enjoy.
For more on "Coach" Ayres. Check out this video:
Sponsored by: