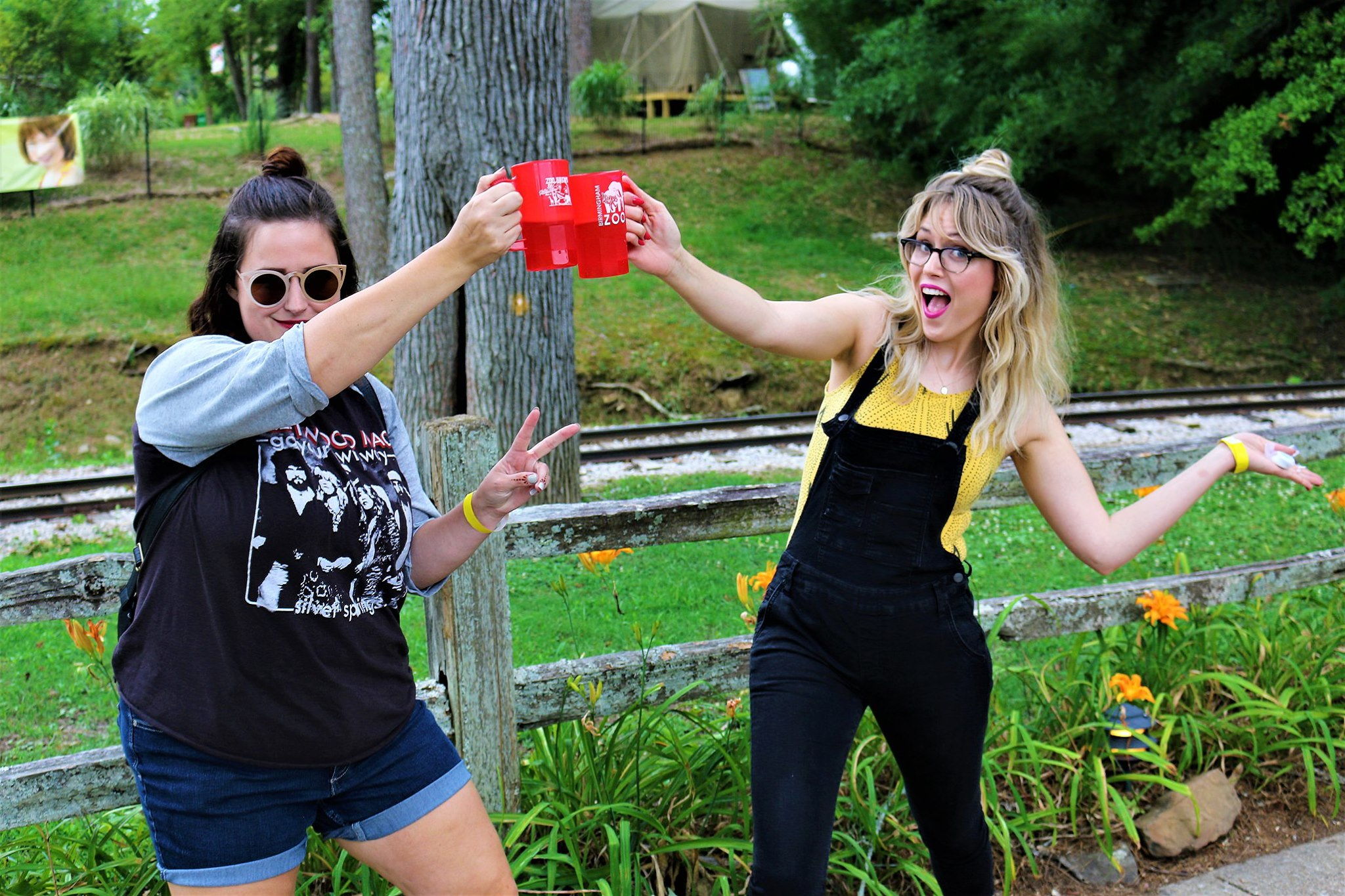 Interested in sipping some tasty craft brews, munching on some of Birmingham's best bar-b-que, all while strolling through the fabulous Birmingham Zoo? The only acceptable answer to this question is "absolutely." The Birmingham Zoo is hosting the 5th Annual Zoo, Brews and Full Moon Bar-B-Que this Saturday, June 22 from 5:30pm-8:30pm.
Here are a few VERY obvious reasons you'll see me at Zoo, Brews, and Full Moon Bar-b-Que this weekend.
1. Some Classic Bham Brews, and a Few I'll Bet You've Never Tried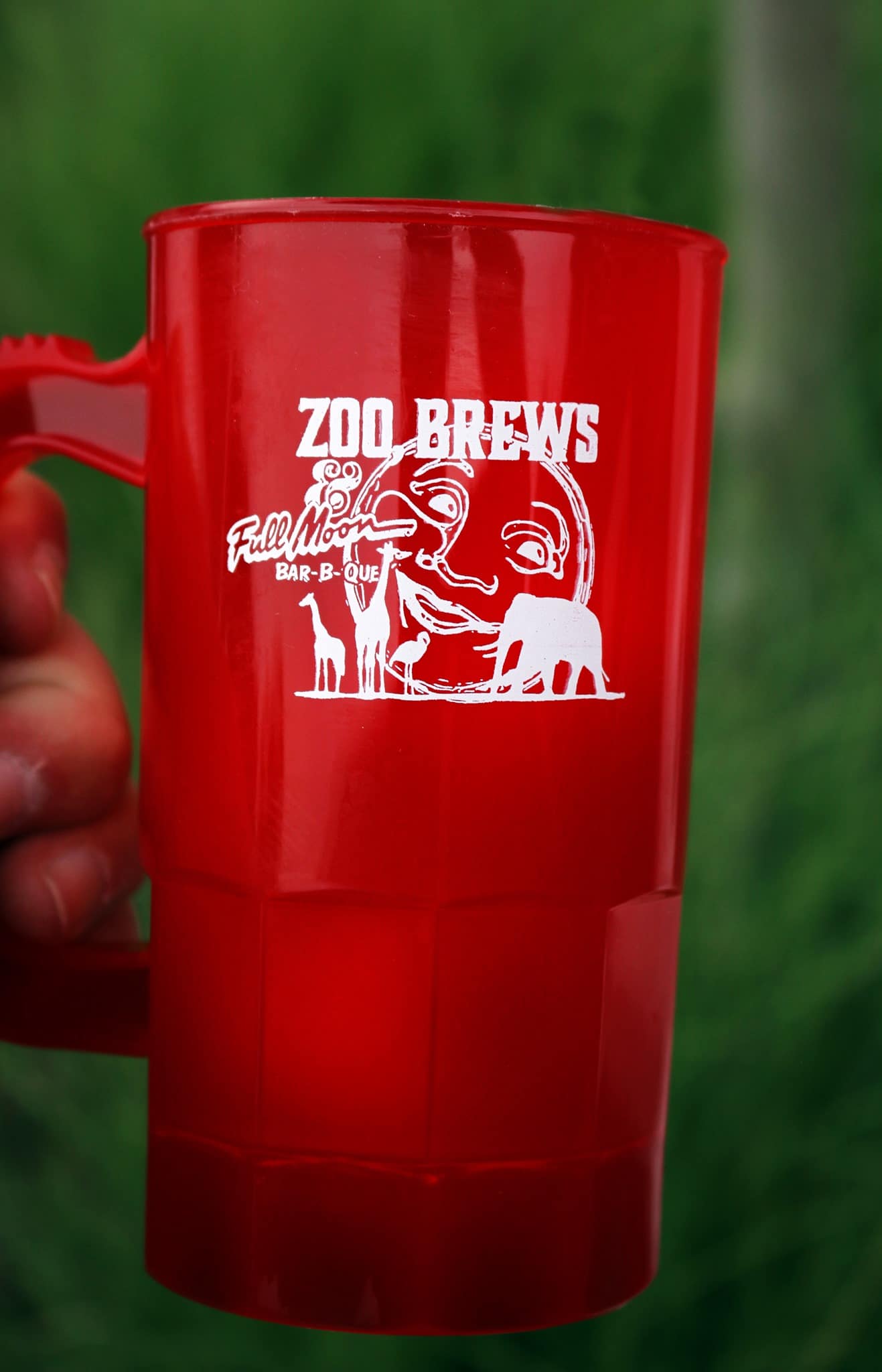 I've never met a craft beer I didn't like, and this event is PERFECT for revisiting old favorites and trying some fun new beers you probably wouldn't think to pick up at a store. With 37 participating breweries and over 100 beers to choose from, you could say this event is a craft beer lover's dream come true. Of course, you'll see some familiar faces, such as Avondale Brewing, Cahaba Brewing and Ghost Train Brewing. But, you can also except brews from other parts the South, like Grayton Beach Brewing, Fairhope Brewing and Scofflaw Brewing.
Wanna bring a friend who isn't all that into beer? Don't worry! The event also offers a variety of wine and alcoholic beverages to sip on.
2. BBQ: The Base of every Southerner's Food Pyramid
One of life's simple pleasures taking a bit of a big ol' pulled pork sandwich accompanied by a refreshing beer. Full Moon started its BBQ endeavors 30 years ago, so they've had plenty of time to perfect it. Expect tons of amazing grub at Zoo, Brews and Full Moon Bar-B-Que (I mean, it's in the name!) Each ticket includes a plate, so come hungry. Very hungry.
3. Support the Zoo, Y'all
Seriously, who DOESN'T love The Birmingham Zoo? This zoo opened in the 1940's, and has been bringing smiles to Birmingham residents ever since. The spot bends over backwards to make every event they hold the a great time, and Zoo, Brews and BBQ is no exception. They've made a point to make this event fun for all ages. In addition to beer and BBQ, Saturday's event will also include music, lawn games, animal encounters and walkabouts, unlimited rides on a train and slide (perfect for the kiddos) and a special display of a Talladega Superspeedway pace car.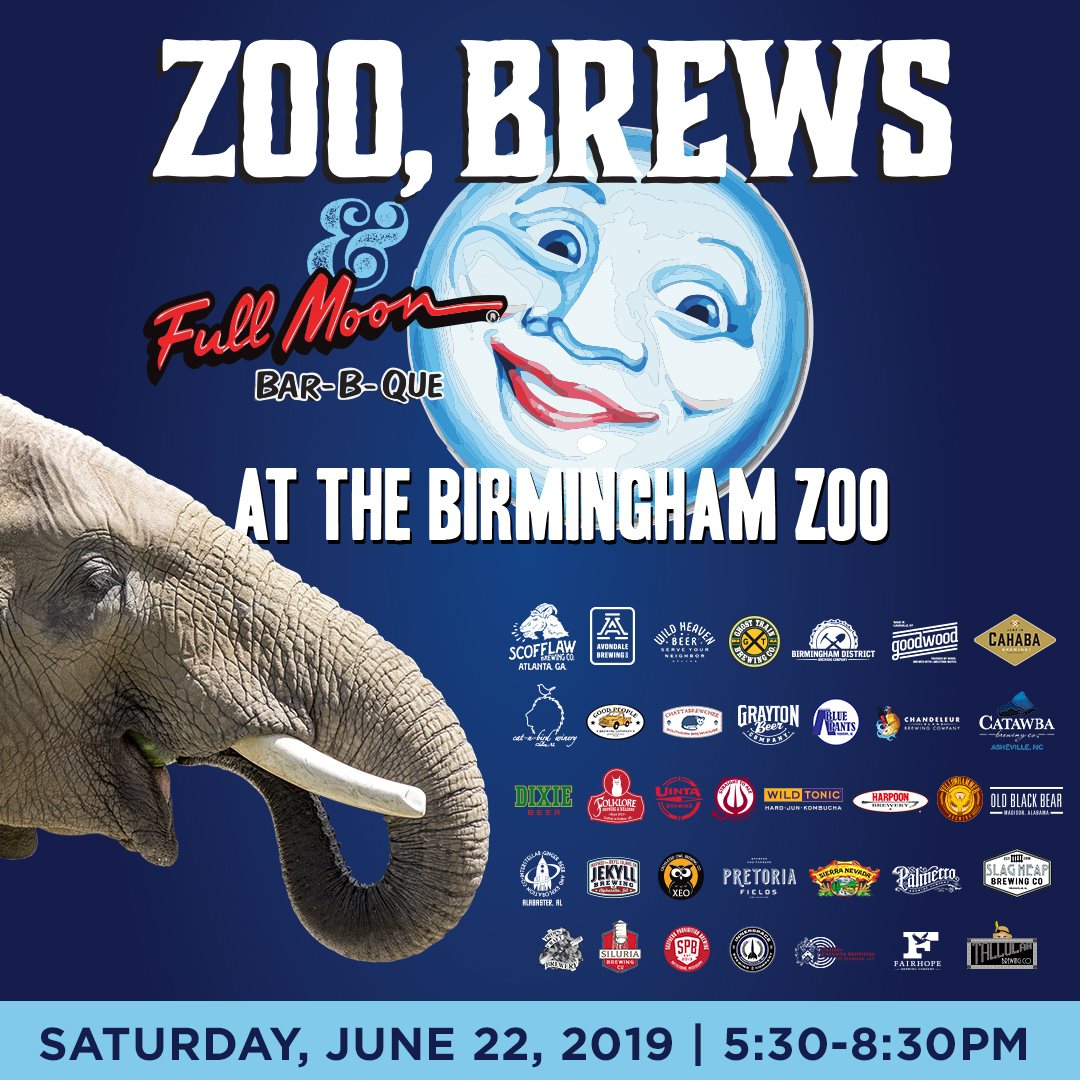 Ticket Info, PLEASE
Did we pique your interest? Here's the info on tickets.
General Admission tickets are $35, and are available on The Birmingham Zoo's website. GA tickets includes dinner, souvenir beer mug, unlimited slide and train rides, and 6 drink tokens for beer sampling.
Wanna get fancy? VIP tickets are also available to purchase, and include early entry at 5pm & VIP parking, 10 drink tokens, dinner, koozie, souvenir beer mug, unlimited slide and train rides. Each ticket option offers a designated driver ticket ($20), and all children 3 and under get in free.
Will we see you at Zoo, Brew and Full Moon Bar-B-Que this weekend?