Sponsored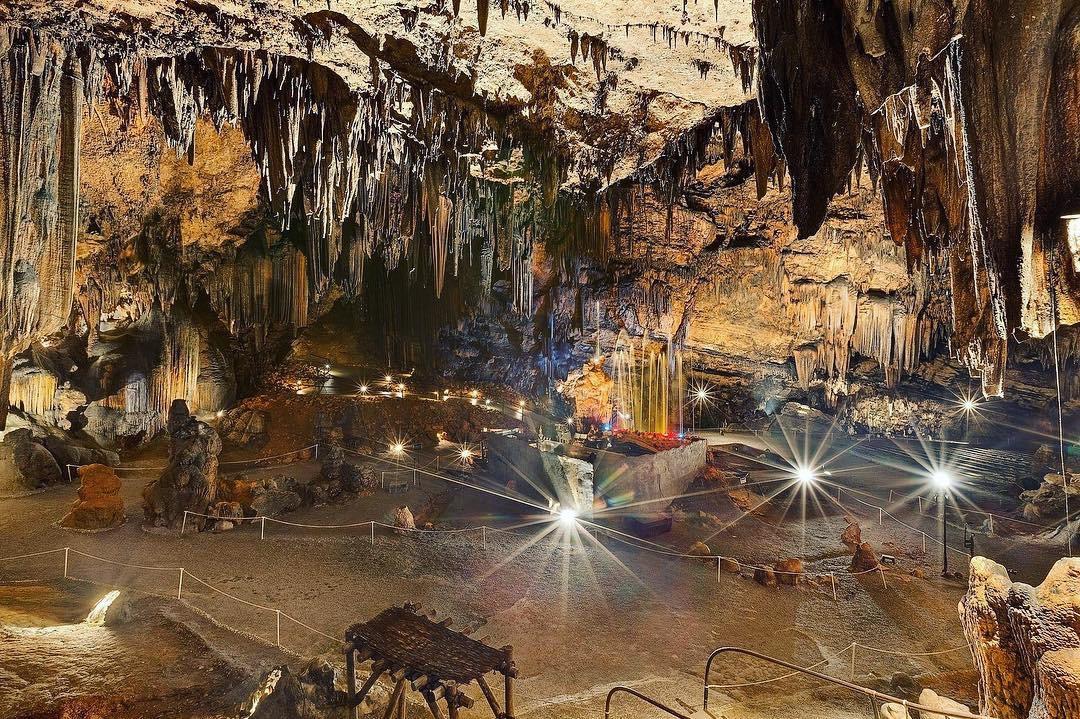 Seeking family fun and adventure? Discover history, unique attractions, good eats and more at DeSoto Caverns. Special deals available May through June. Purchase tickets.

1. Majestic Caves Steeped in History

A trip to DeSoto Caverns wouldn't be complete without a tour inside its wondrous cave. The cave is where it all began after all!

Not only is it one of the most beautiful and historic caves you'll ever encounter, but it is also the first cave on record in the U.S. Pretty impressive, isn't it?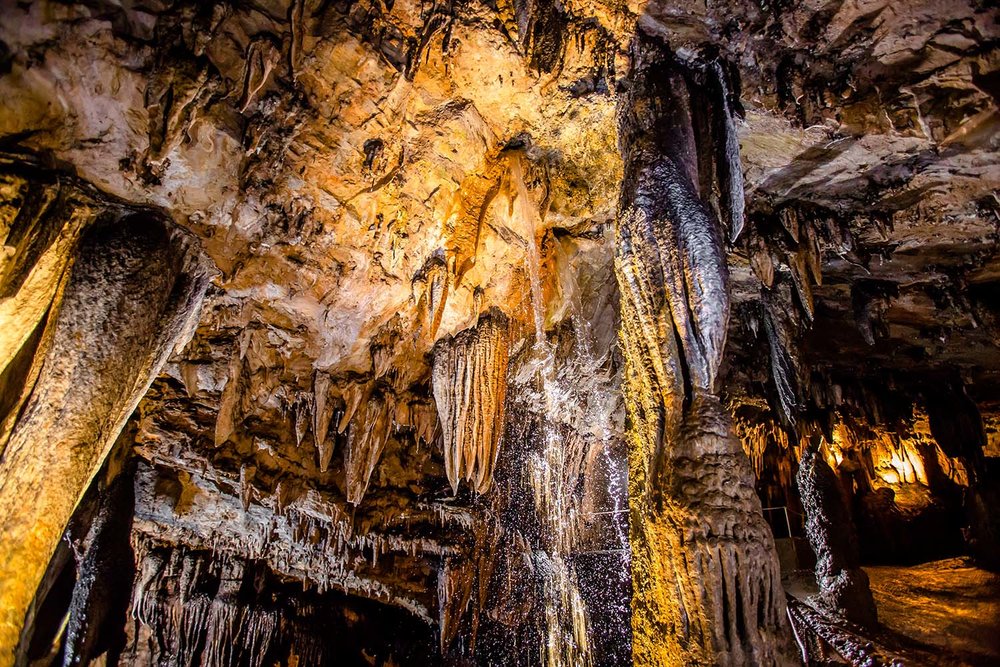 Open year-round, DeSoto Caverns offers hour-long cavern tours where you can learn about:

Prehistoric Native Americans who lived and died in the caves
Confederate soldiers who mined gunpowder
Early Native American traders who visited the cave and surrounding areas
Women's Hall of Famer Ida Mathis and her involvement in purchasing the cave and its transformation into a destination for guests like yourselves.
You'll even learn all about the making of moonshine during prohibition. I thought all you Birmingham brewery fans would enjoy that one!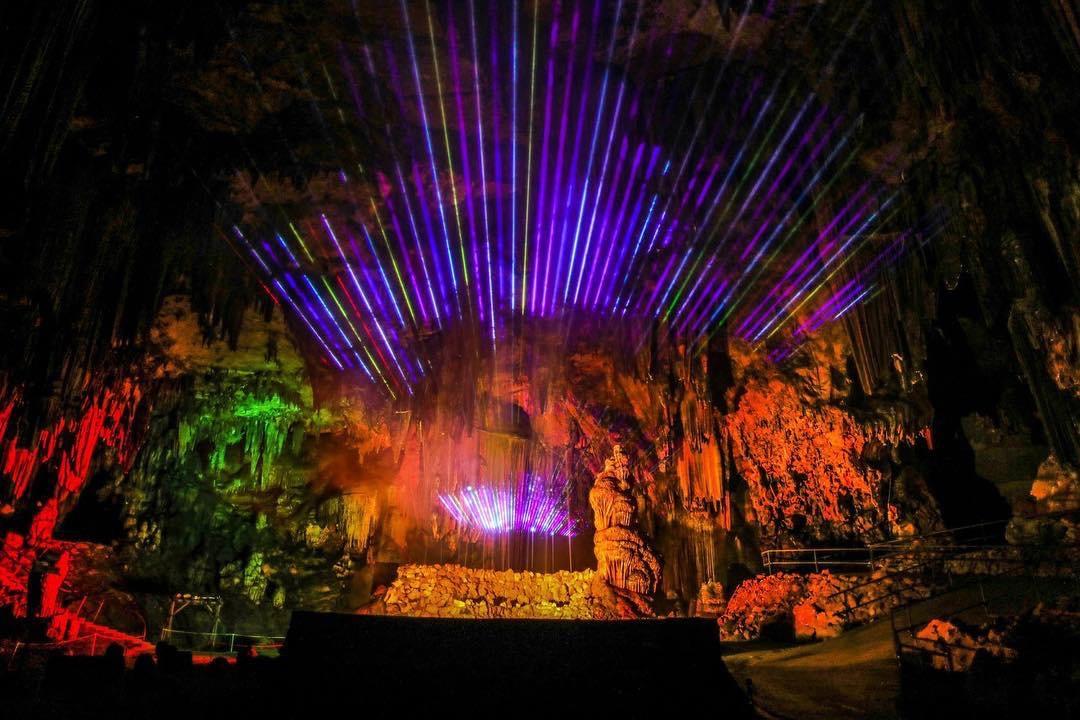 What makes these tours even cooler is that they feature a sound, laser, light and water show that you won't want to miss!

Also, unlike many historical sites, most of the sites at DeSoto Caverns have been preserved, which means you can experience what other adventure seekers like yourself encountered long ago. I'm talking hundreds, even thousands of years ago. Long before all of that Indiana Jones stuff!

Cool Fact: The cave stays 60 degrees year-round—the perfect temperature to beat the heat or to stay warm in cooler weather.

2. Unique Attractions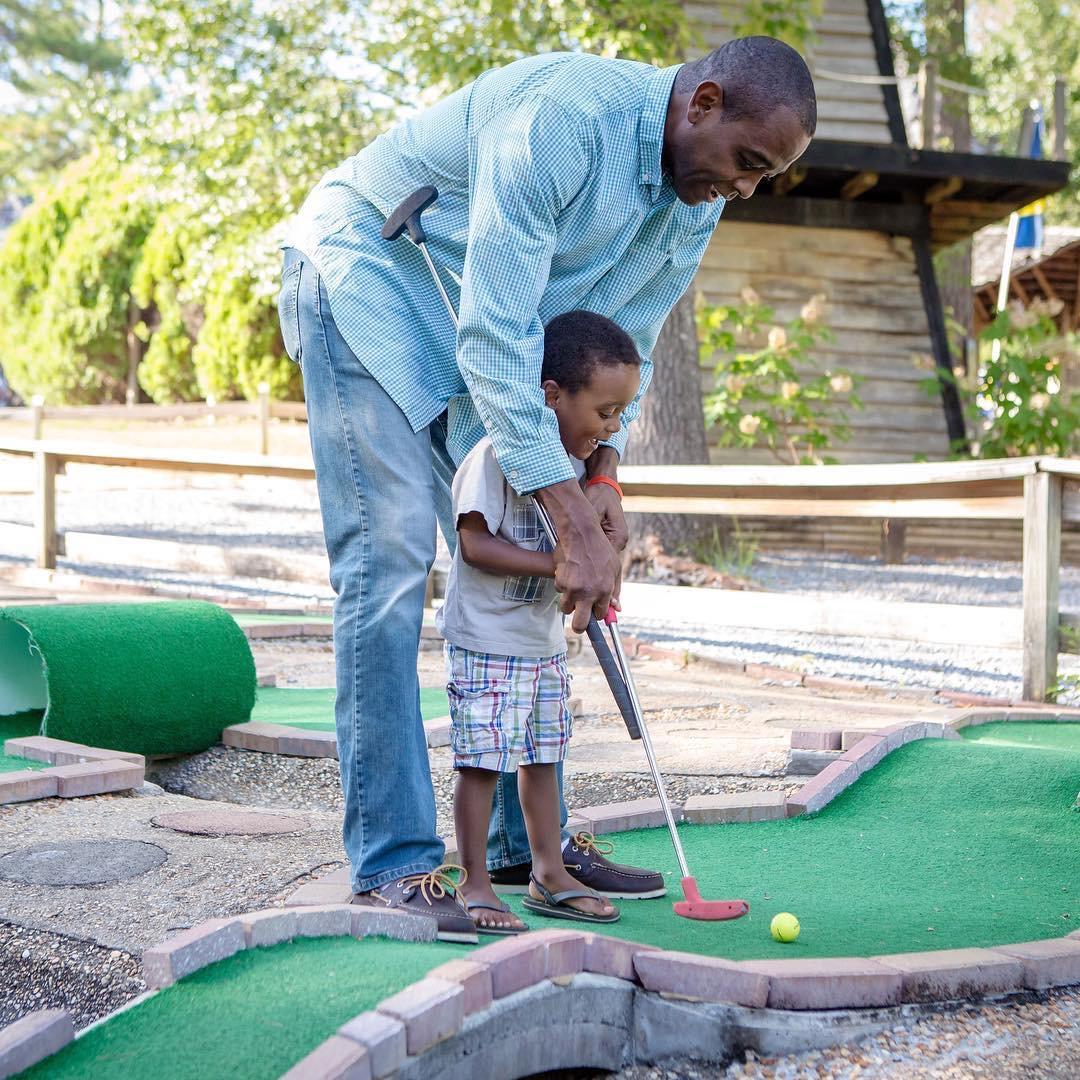 Looking for non-stop entertainment? You'll find it when you visit DeSoto Caverns. With over 20 unique park attractions, you'll find a variety of activities, such as:

Gemstone Panning
Crystal Find
Happy Pedal Go-Karts
DeSoto's Cave Wall Climb
And more!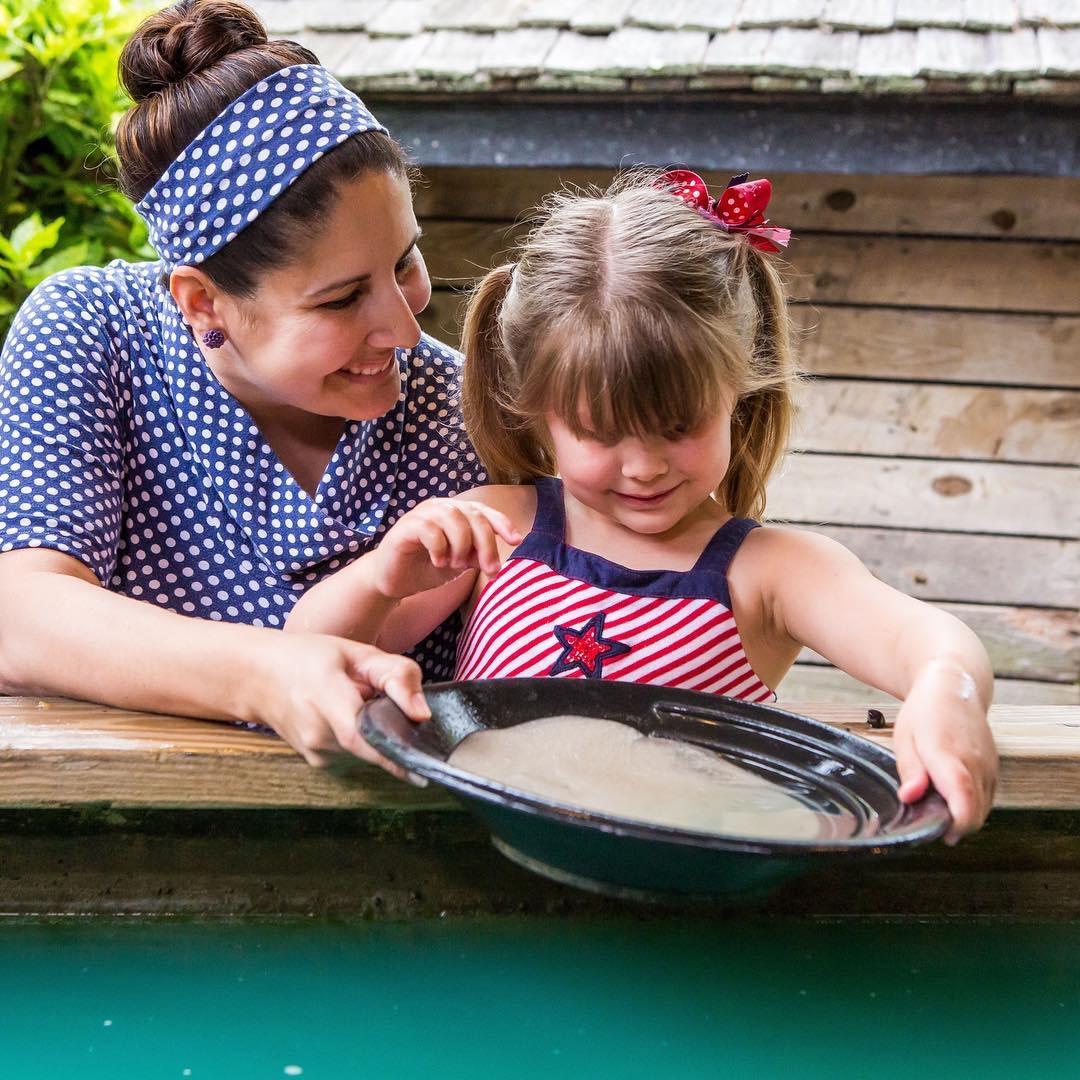 You'll also want to take a ride on the Destiny Express—a traveling locomotive that offers beautiful scenic views of the park. As the newest attraction at DeSoto Caverns, you'll be one of the first to enjoy the ride!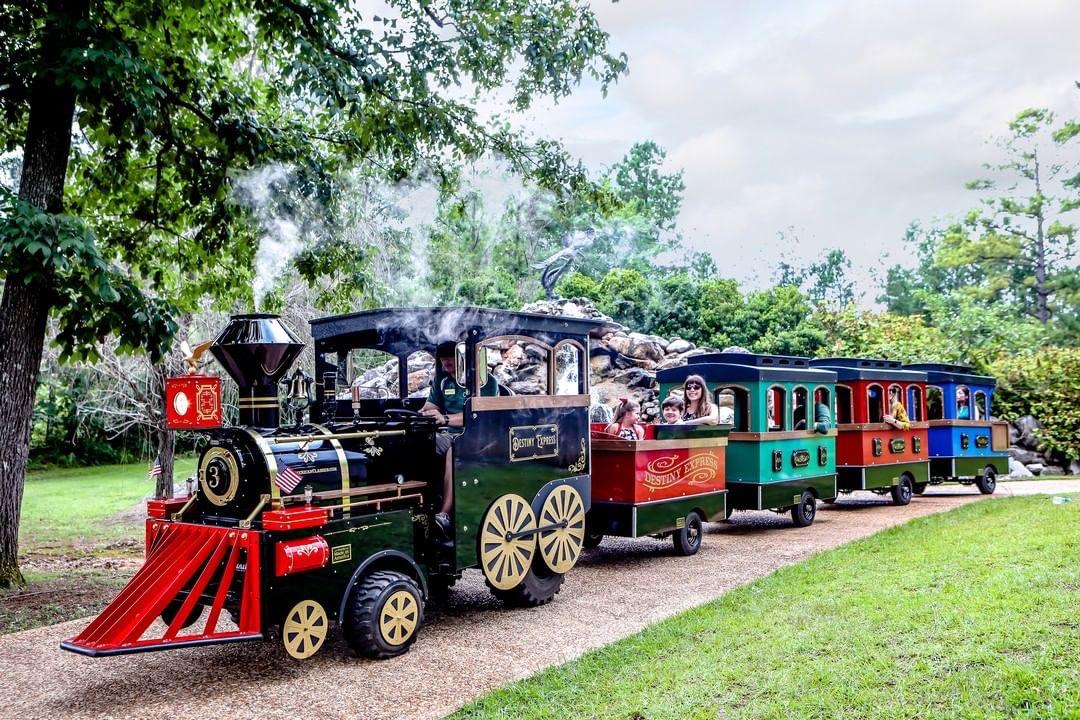 There are also many water attractions, which are perfect for those hot summer months. Check out:

Wacky Water Golf
Water Balloon Battle
DeSoto's Paddle Boats
Squirt Gun Lost Trail Maze
For the full list, click here.

3. Summer Deals

Going somewhere special with friends and family can be a wonderful way to make lasting memories. But it can often be pretty pricey. Bummer. But listen up, Bham Nowers. DeSoto Caverns has some fantastic deals happening during the months of May and June. Check 'em out:

Streetmosphere Saturdays

Every Saturday in May, DeSoto Caverns is offering Streetmosphere Saturdays. Between the hours of 11AM and 1PM, you can experience free street entertainment in the park. From bubbles so huge you can fit inside them to astonishing balloon twisting, you'll find all sorts of fun thrills—and it's all for free!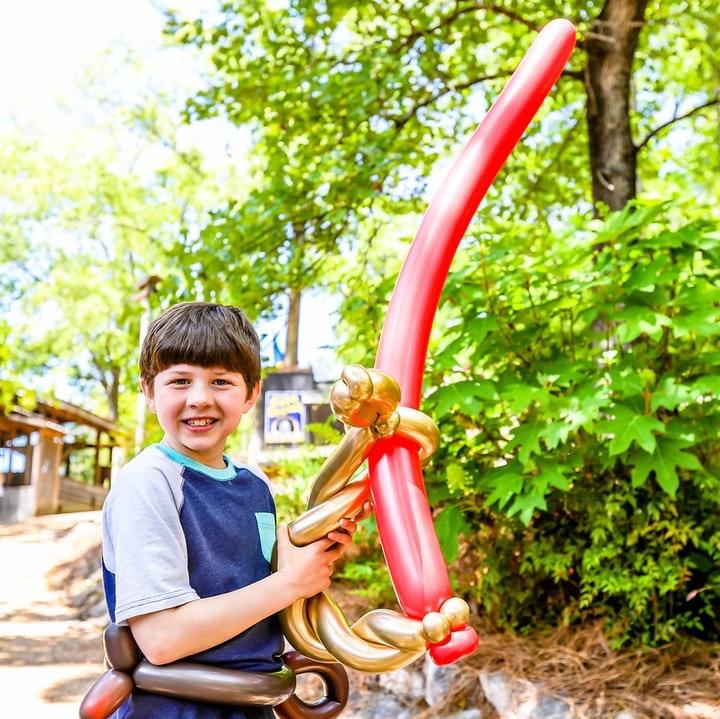 Fun Day Mondays

But there's more! During the month of June, receive big savings on Fun Day Mondays. On these special days, you will get $15 off your purchase of an unlimited day pass.

See, I told you there were some great deals!

4. Coffee with a Heart

There is much more to DeSoto Caverns than cool attractions and tasty homemade treats. Behind the scenes, DeSoto Caverns is a place that helps their community and those in other areas of the world.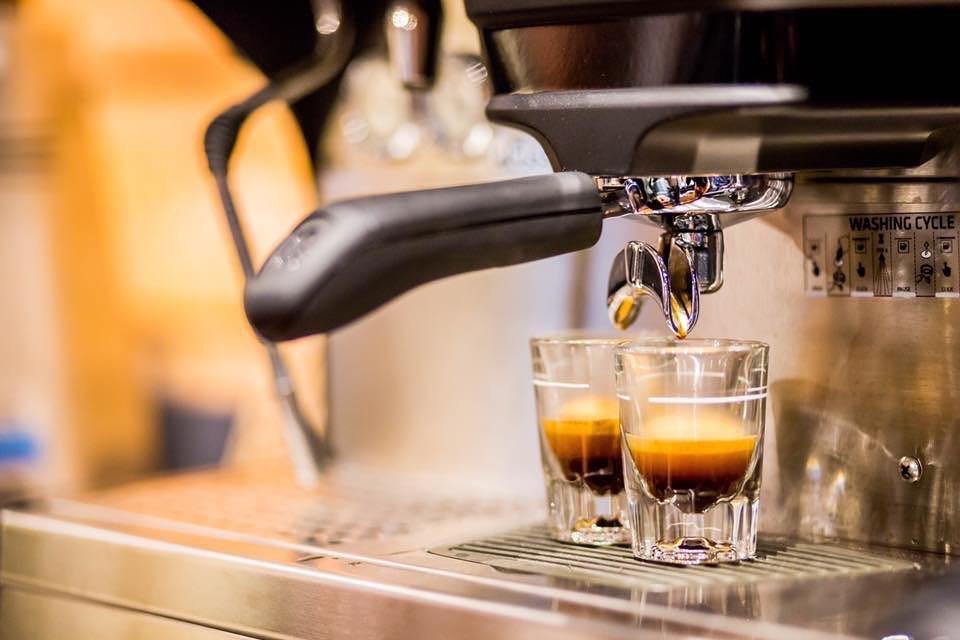 One way they do this is by partnering with Alabama Companies that make a positive difference in the world. One such company is Principio Coffee, a nonprofit company that returns 100% of their profits to the Honduran Homelands where their coffee beans originate.

Through this partnership, DeSoto Caverns is able to sell the coffee in their Cave Cafe and aid in Principios overall goal of providing clean water to homes, schools for children, clinics for families and economic development to communities.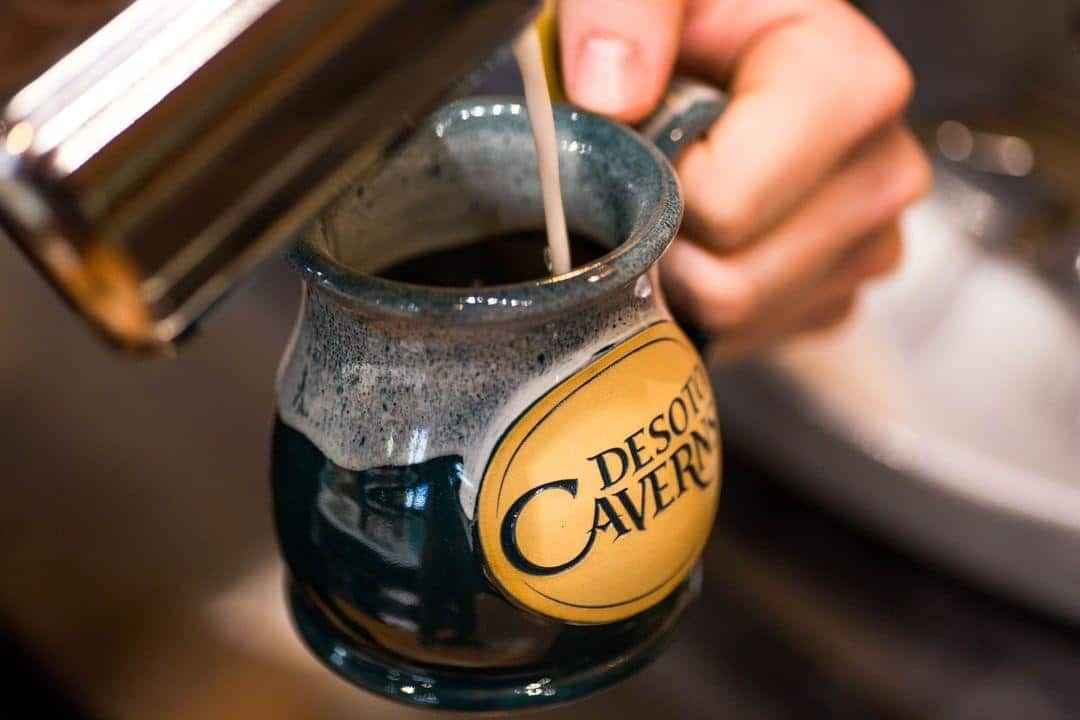 Every cup of coffee purchased from the Cave Cafe provides a hot lunch meal for a child in Honduras. Every 300 cups of coffee purchased provides a biosand filter in a home.

Who knew a cup of coffee could be so rewarding?

5. Martha Stewart-Approved Homemade Fudge

During your visit to DeSoto Caverns, there is one specific spot you will definitely want to swing by—the gift shop.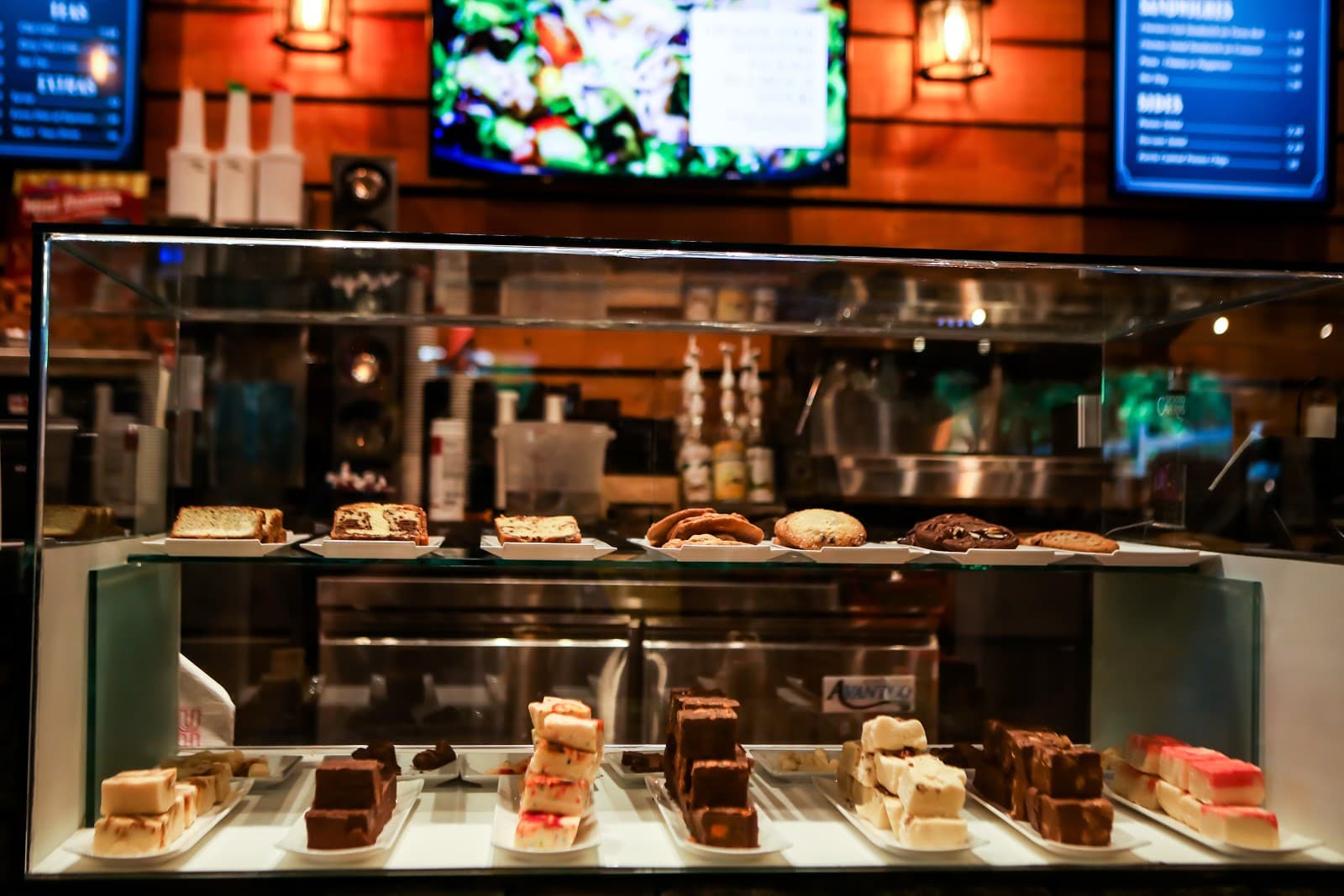 Here you'll discover:

Snacks
Unique souvenirs
Delicious pastries
And more!
But what will really lure you into this gift shop is the homemade fudge. Wow, oh wow, is it incredible! And it comes in an endless variety of flavors, such as:
Classic Chocolate
Chocolate Walnut
Chocolate Peanut Butter (tourist favorite)
Maple Praline Pecan
Pecan Peanut Butter
Vanilla Cookies 'n' Creme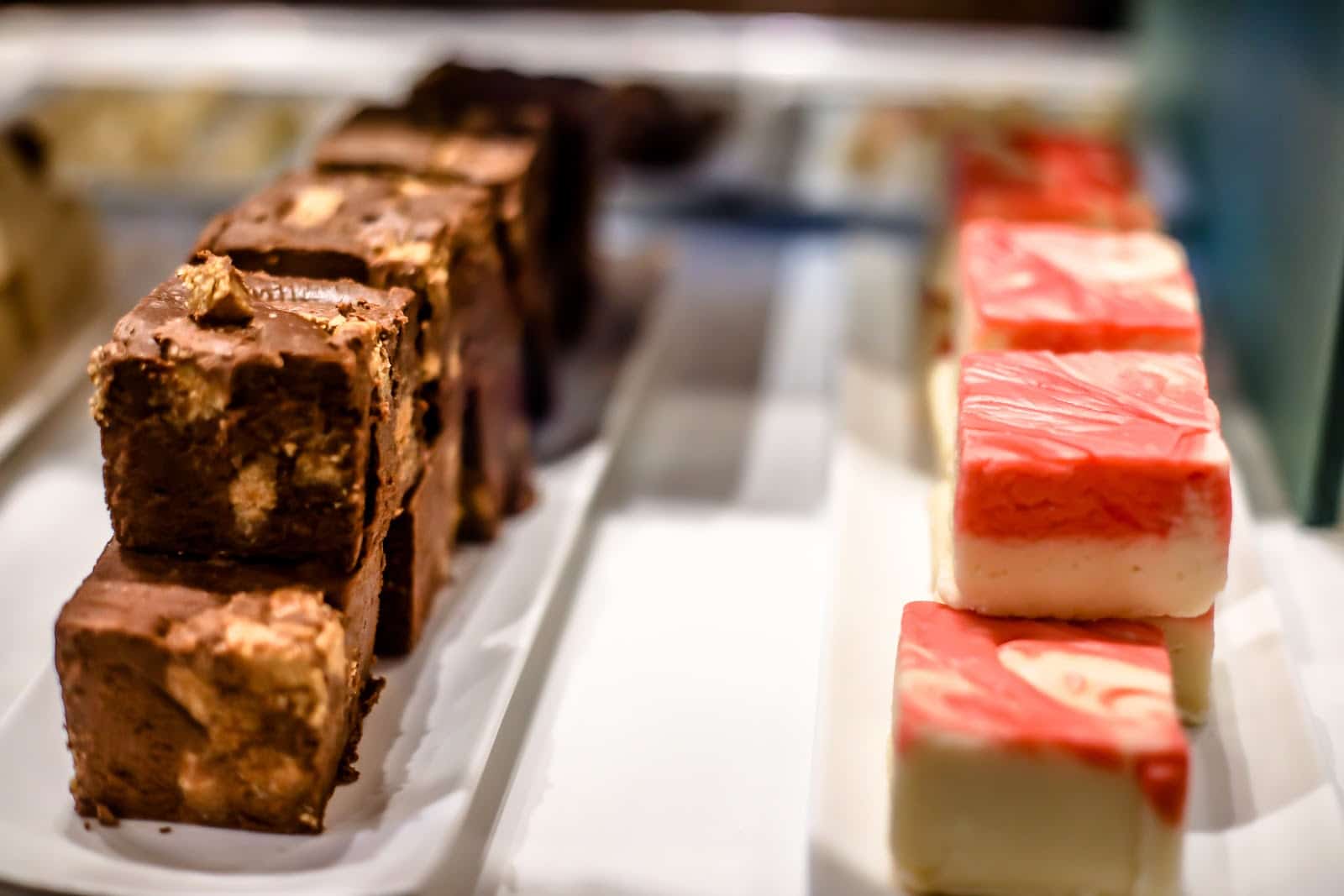 You can also find scrumptious seasonal and holiday-themed flavors, so be sure to check in to see what's new to try throughout the year.

Don't believe my taste buds? Maybe you'll believe Martha Stewart—she included the fudge at DeSoto Caverns on her list of 100 foods you must try before you die.

Death by fudge? Am I the only one who thinks that's a dreamy way to go?

Experience the Wonder

Beautiful. Stunning. Majestic. Historic. There is an endless list of words to describe the cave at DeSoto Caverns. But the only way to truly discover its wonder is to experience this beautiful, underground world for yourself. Experience the wonder at 5181 Desoto Caverns Pkwy, Childersburg, AL 35044.

Times of Operations: Daily, March-December; Weekends Only, January
Hours: Monday-Saturday 9AM-5:30PM; Sunday 1-5:30PM

Sponsored by: