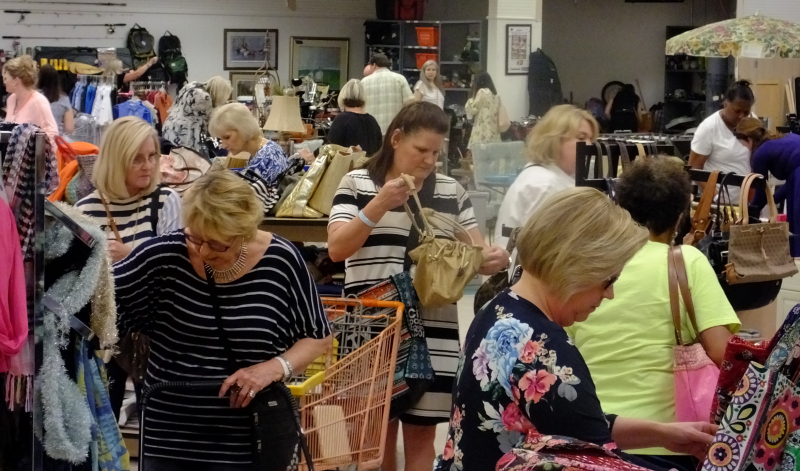 Sponsored
If you enjoy getting a good deal at rock bottom prices and supporting good causes, you'll love attending the Junior League of Birmingham's Bargain Carousel, in Hoover, on Thursday, April 25, Saturday, April 27 and Sunday, April 28.

This is not your typical garage sale! Over 100,000 gently-used items will be on sale at affordable prices. Find out more about this fantastic fundraiser; the preview party, Bargain Bash; and how each purchase helps fund the JLB's community projects.

The fundraiser is split into two events. The main weekend shopping event, Bargain Carousel, held Saturday, April 27 and Sunday, April 28, and the 'preview party', Bargain Bash, held Thursday, April 25.

Both will be held at the Bargain Carousel shopping space, in Hoover, at the former Winn-Dixie shopping location off I-459 and John Hawkins Parkway.
Bargain Carousel – 'The 1000-Family Garage Sale'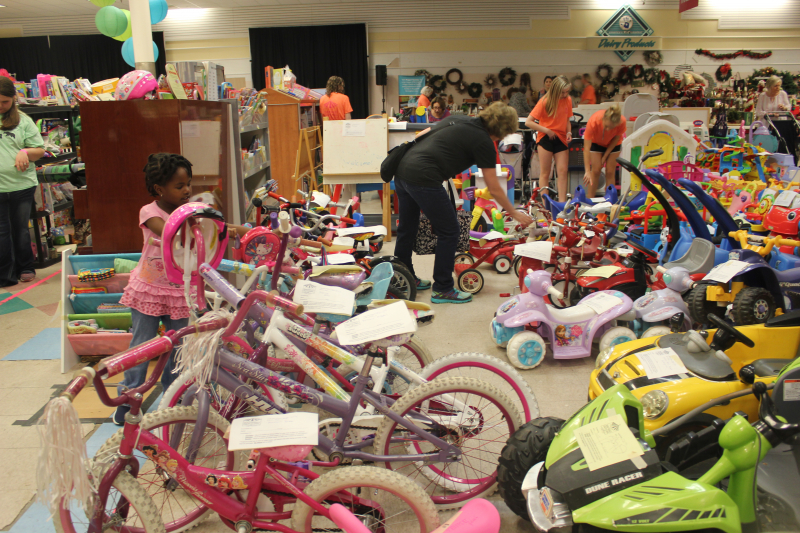 JLB President, Elizabeth Burgess said,

"Bargain Carousel is shaping up to be the BEST event yet!!! Known as Birmingham's 1000-family garage sale, you can find many of life necessities at bargain prices. We have clothing, large appliances, furniture, kitchen items, infant items, toys, books, art, linens, holiday items, electronics, and much, much more!"

Saturday, April 27: 8 a.m. – 5 p.m.
Bargain Carousel, sponsored by Baptist Health Foundation, begins at 8 a.m. on Saturday, April 27. It will be a fun day that will include appearances by the Hoover Fire Department, face painting by Pinky Fancy Faces, and live music from Cordero King, as well as food trucks, such as Nothing Bundt Cakes, City Bowls, Heavenly Donut Company, Eugene's Hot Chicken, Cheezin', Swamp Monster BBQ, iCantina, and Pazzo's Big Slice Pizza.
For information on ticket sales, see below.

Sunday, April 28: 1 p.m. – 5 p.m.

Sunday admission is free and merchandise is half price. Donations of diapers and wipes to help support the JLB Diaper Bank, are appreciated; however, are not required for admission.

Sales tax will be added at the point of purchase for all merchandise on both days.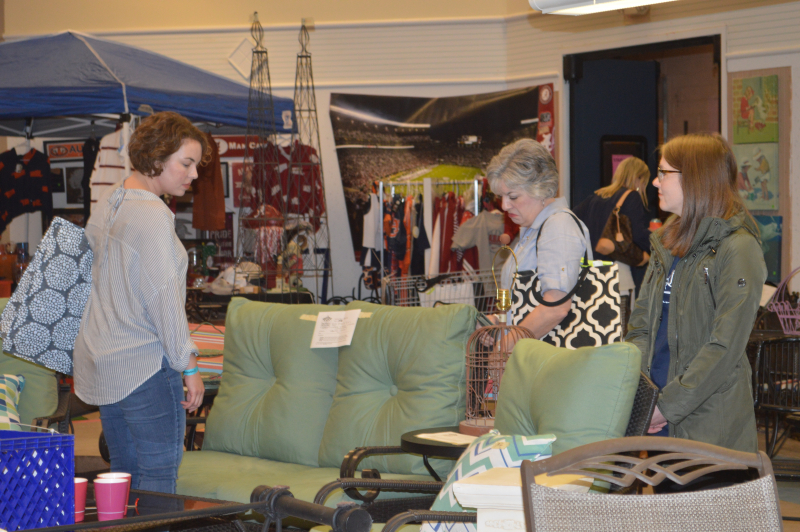 "Funding provided by fundraisers like Bargain Carousel support the 38 community projects served by the JLB. In most cases, the projects we support, through volunteers and direct funding, would not exist if not for the JLB."
Bargain Bash – the 'preview' party for Bargain Carousel on Thursday, April 25, 6-10 p.m.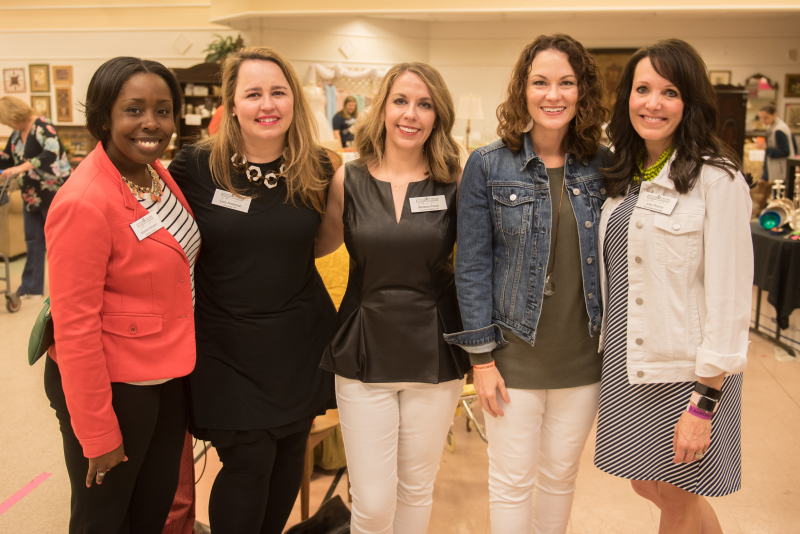 You and your friends will not want to miss Bargain Bash! The preview party, sponsored by Publix Super Markets Charities, will officially kick off this year's event on Thursday, April 25. Guests will enjoy early bird shopping as well as fabulous food, amazing auction items and entertainment. Bid on gift certificates to area restaurants, incredible art from local artists, golf packages and SEC football tickets. There is something for everyone! Enjoy food from local restaurants and music by DJ Har Megiddo.

Tickets are available NOW on the Bargain Carousel website and cost $40 per ticket. Bargain Bash shoppers pay double the sticker price and sales tax will be added at the point of purchase for all merchandise.
"Each $40 Bargain Bash ticket or each $40 merchandise purchase at Bargain Carousel provides the following: diapers for one month for a child in need through the JLB Diaper Bank, necessities for 4 survivors of sexual violence through our partnership with the Crisis Center, 10 meals for homeless women through our partnership with Pathways, or books for 20 children for one month through the JLB/Better Basics Imagination Library," said Burgess.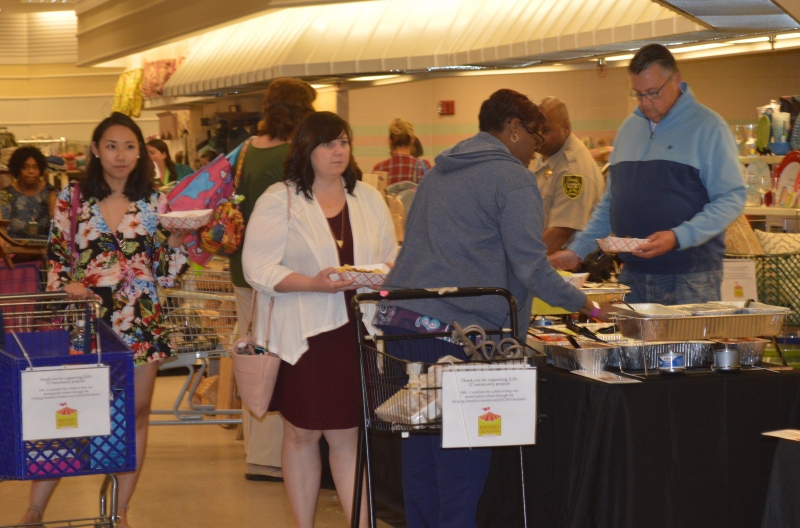 How to get your tickets for Bargain Carousel and Bargain Bash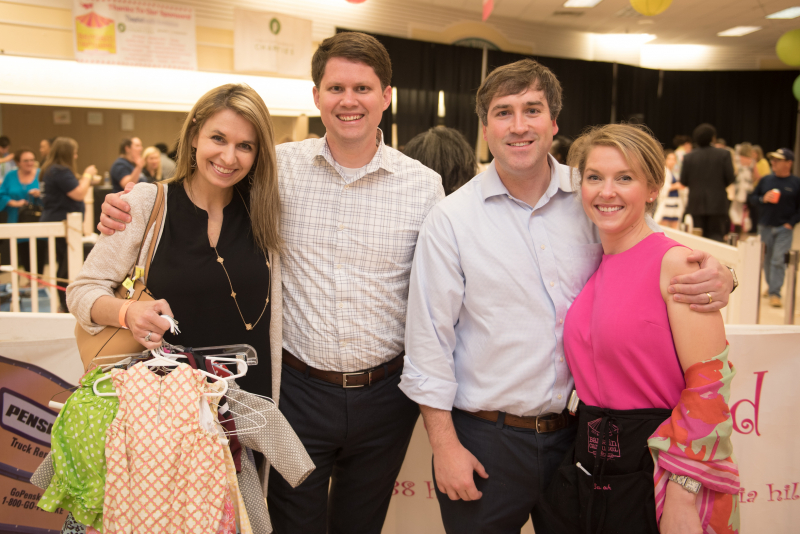 Like any garage sale, if you get there early, you'll get the best pick of the merchandise for sale. Bargain Bash tickets are $40 and can be purchased online here.

Tickets for Bargain Carousel are NOT available online, as they are sold in numerical order, allowing shoppers to enter in the order in which they purchased their ticket(s). Up to 4 tickets can be bought per person.

The tickets for Saturday admission go on sale for pre-purchase Friday, April 26 from 2 to 6 p.m. at the Bargain Carousel shopping space (5201 Princeton Way, Hoover, AL 35226). They will also be available for purchase the day of the sale.

The cost is $10 for Saturday entry between 8 a.m. and noon and $5 from noon to 5 p.m. Remember that tickets can also be purchased at the door. Sales tax will be added for all merchandise at the point of sale.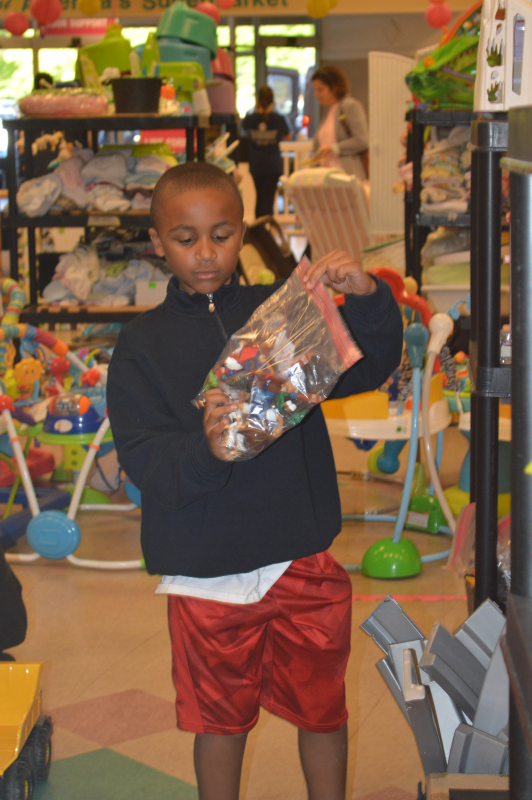 The Junior League of Birmingham

"The Junior League of Birmingham (JLB) is an organization of women committed to promoting volunteerism, developing the potential of women, and improving the community through the effective action and leadership of trained volunteers since 1922."

Burgess added, "We are nearly 2,300 women strong and provide over 55,000 hours of volunteer service and $1 million of direct funding to the greater Birmingham area. When combined, the JLB is able to double our impact by providing over $2.4 million to our community each year."

Win tickets to Bargain Carousel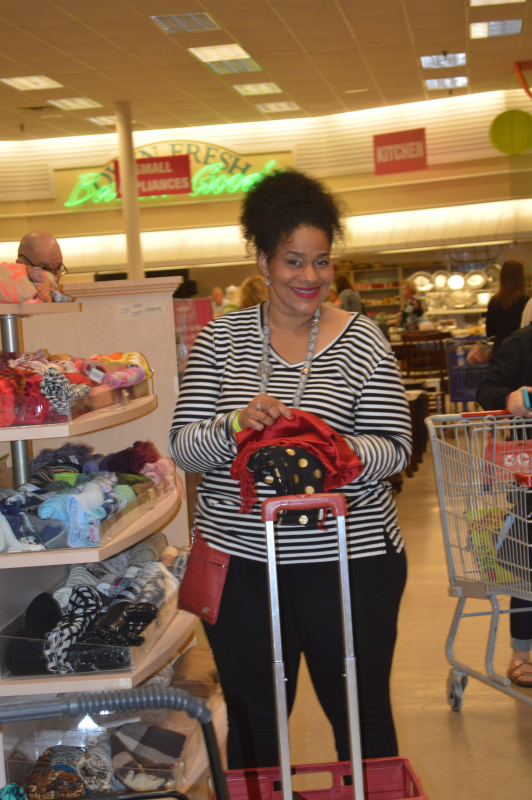 Would you like to attend the Junior League of Birmingham's Bargain Carousel or Bargain Bash? Bham Now has three sets of tickets to Bargain Bash that we'll be giving away soon! There will be two ways to win. Make sure you're following Bham Now on Instagram (@bhamnow) and make sure you're signed up to receive the FREE Bham Now newsletter

Get ready to shop and support the local community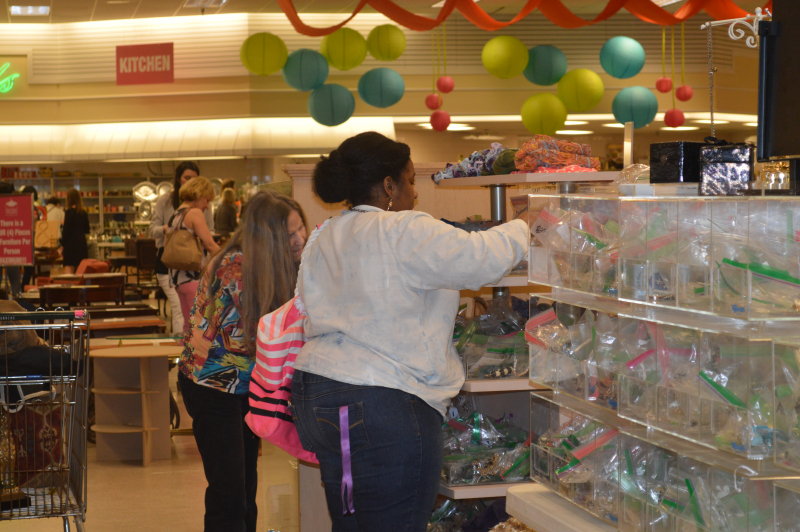 "Our goal for the entire event this year is $120,000, which will go a long way in helping the JLB provide support and services to make systemic change in Birmingham," Burgess told us. "Proceeds from Bargain Carousel benefit the 38 community projects the Junior League of Birmingham supports, including initiatives related to domestic violence, human trafficking, homelessness, juvenile crime, job readiness and more. JLB volunteers have served those in need in the Birmingham area for nearly 100 years. Because the JLB provides both direct funding and trained volunteers to the community, your support helps to double our impact."
Bargain Carousel will take place Saturday, April 27 from 8 a.m.-5 p.m. and Sunday, April 28 from 1-5 p.m.

Bargain Bash, the evening preview party, will be held Thursday, April 25 from 6-10 p.m.

For more information about Bargain Carousel, and to purchase tickets for Bargain Bash, visit: bargaincarousel.net.

The event is sponsored by: Baptist Health Foundation, Publix Super Markets Charities, The Lili Pad, Little Soles, Gigi's, Three Sheets, Penske, Nothing Bundt Cakes, Midici, Learning, Express Toys, Burr & Forman, Good People Brewing Company, Tito's Handmade Vodka, Jim 'N Nick's, WBRC FOX 6, 95.7 JAMZ, Mayfield Dairy Farms, and PoppySeed Paper
Sponsored by: