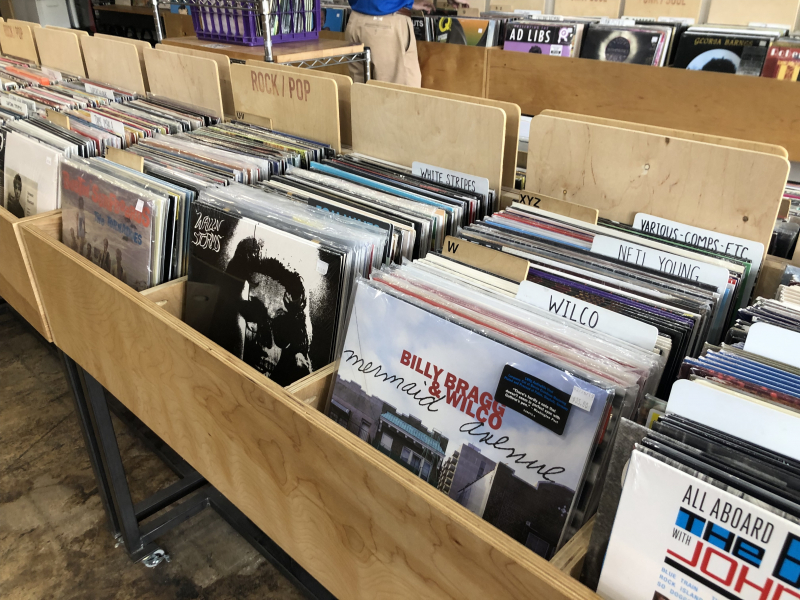 Now in its 12th year, Record Store Day is a global celebration of music culture which sees independently owned record stores join forces for a fun day of live music performances and very limited special releases.

Find out what's going on for Record Store Day in Birmingham so that you can plan your day.

What is Record Store Day?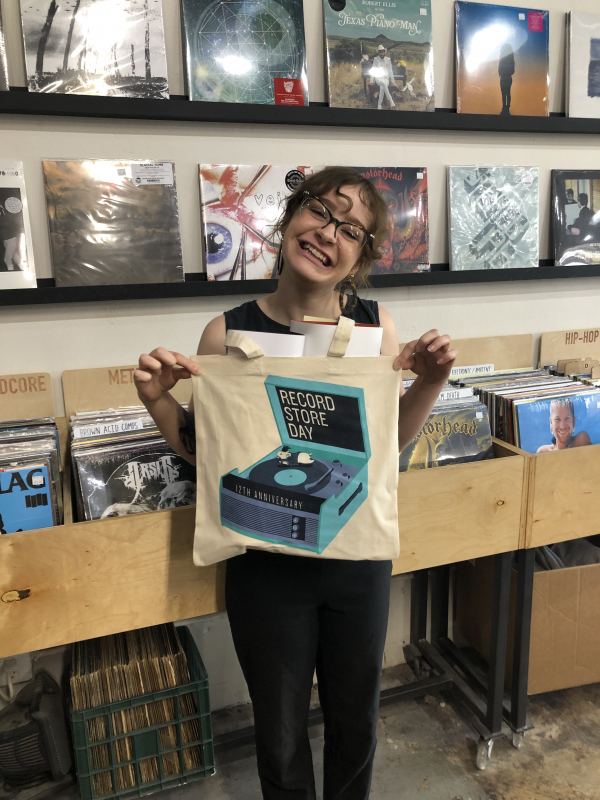 Record Store Day (RSD) was first conceived by a gathering of independent record store owners and employees as a way of celebrating the unique culture of over 1,400 independently owned music stores in the country, and the thousands of similar stores internationally.

To mark the event, over 250 special limited edition vinyl releases, CD's ,and even cassette tapes (remember them?) are made exclusively to be sold on the day.
Extremely low quantities will be available at each participating store.

The festivities will include live performances, DJ's spinning records, all-night pre-RSD parties, giveaways, and more.

Record Store Day releases

Pearl Jam have been announced as Record Store Day 2019 ambassadors and will be offering vinyl release of their legendary Live At Easy Street CD, for one day only.

The full list of all RSD special releases is available HERE from the Record Store Day website.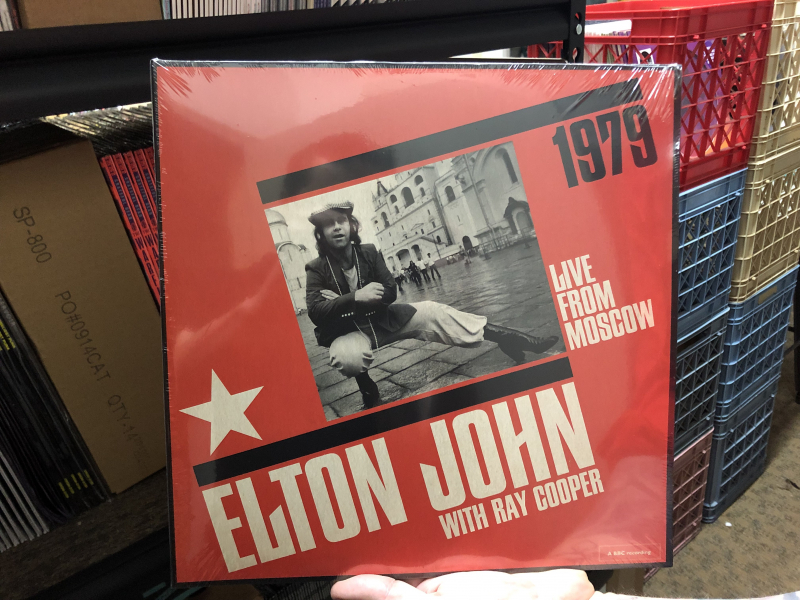 I went to find out what Birmingham's record stores are doing for Record Store Day, and which records they are predicting to be hits.

Where to go in Birmingham for Record Store Day

If you didn't already know, there are three independently owned record stores in Birmingham.

Seasick Records are based at Crestwood Shopping Center, and Five Points South is home to Charlemagne Record Exchange and Renaissance Records.

All three will be open for Record Store Day at 8am on Saturday, April 13. RSD releases will be sold on a first come, first serve basis and one of each title per person.

Seasick Records (5508 Crestwood Blvd)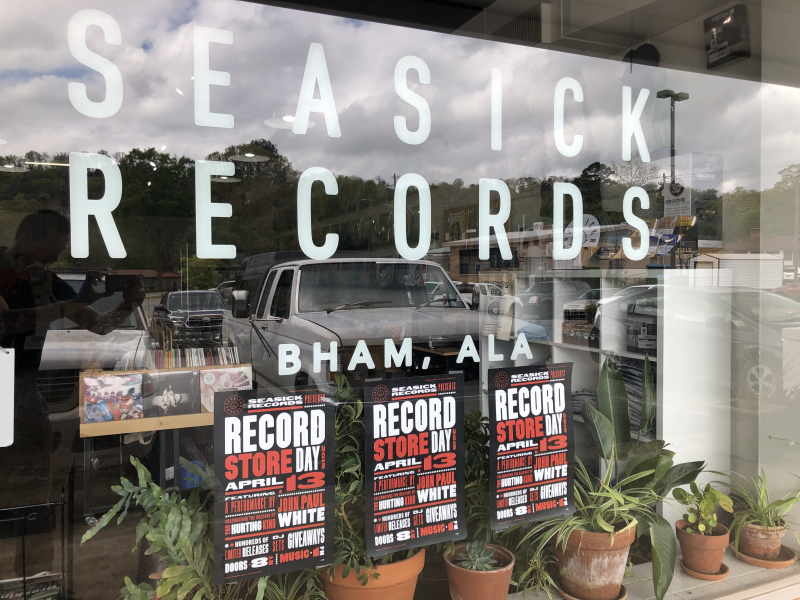 Around 400 exclusive RSD releases will be available on the day at Seasick Records. There will be free tote bags with every purchase, other giveaways, DJ sets, and a live acoustic performance from John Paul White at 1pm.

Tom Seward at Seasick is looking forward to a particular release,

"People are really excited about the John Paul White Deluxe Edition of The Hurting Kid album that's coming out with a bonus 7" of unreleased songs. It's only out for Record Store Day, and he'll be here to perform an acoustic set at 1pm."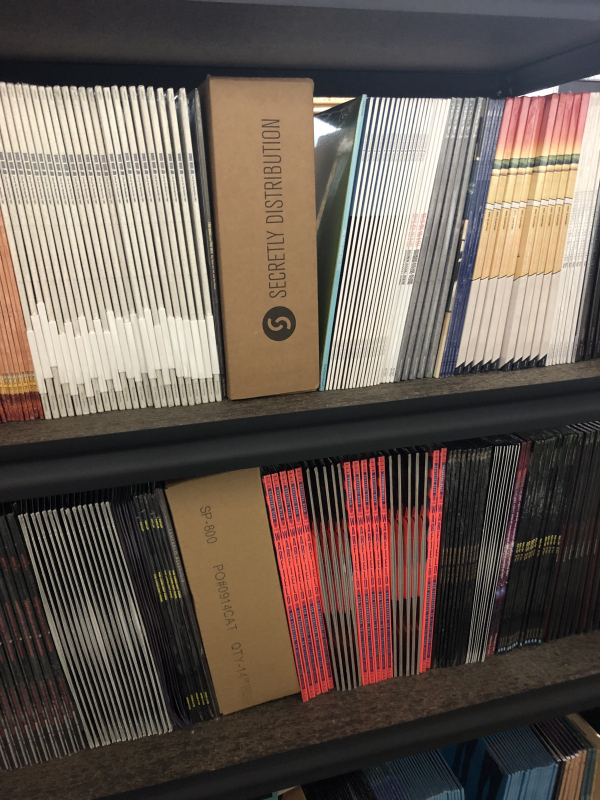 I asked Tom what the build up to Record Store Day is like,

"Usually people will start showing up the night before, between 10pm and midnight to start camping out. By 4-6am, the line will be down towards Crestwood Tavern, and by the time we open the doors at 8am, it will be beyond that. There'll usually be about 150 people lined up!"

It certainly sounds like it could be a long night out to make sure you get the records you want! But there's a more comfortable solution to consider,

"People camp out, but Crestwood Coffee Company are staying open all night for a Record Store Day pre-party, offering a package that guarantees your place in line at Seasick Records, drink tickets, snacks, and an all-night dance party. And then when we open, we have DJ's all day long and the live performance".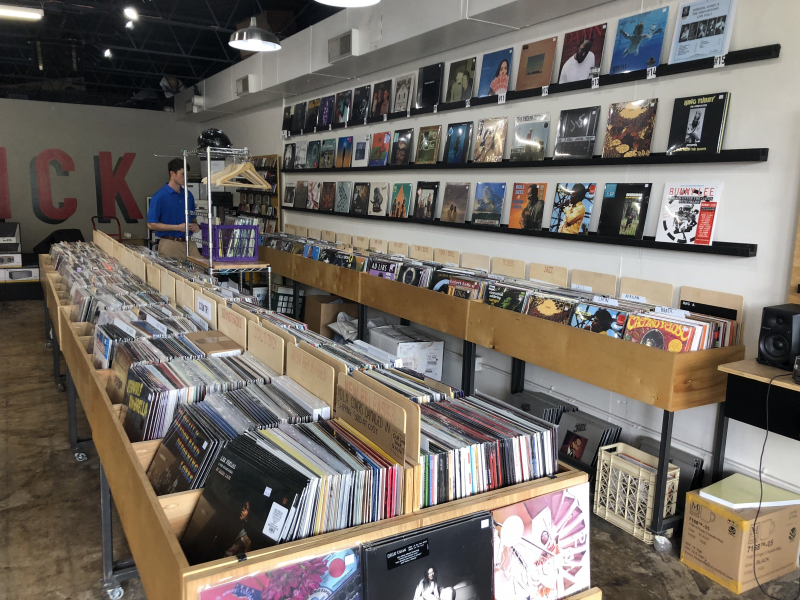 And once you've made your Record Store Day purchase selection, it may be very worth your while to browse the rest of the store. Seasick Records have partnered with Reverb LP for a "Holy Grail" record hunt.

Tom adds,

"This is going to be so much fun. A very high ticket item will be hidden in the record stacks. We got to pick what it was and it was something off our high priced wall. Whoever finds the rare record can buy it for a dollar."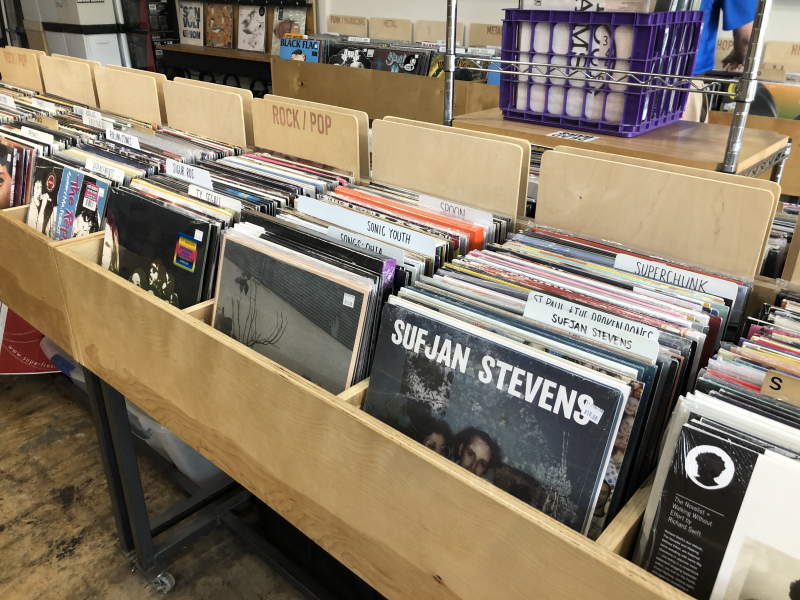 Read our recent story on Birmingham's Seasick Records named best record store in Alabama by Vinyl Me Please.
Charlemagne Record Exchange (1924 11t Ave S)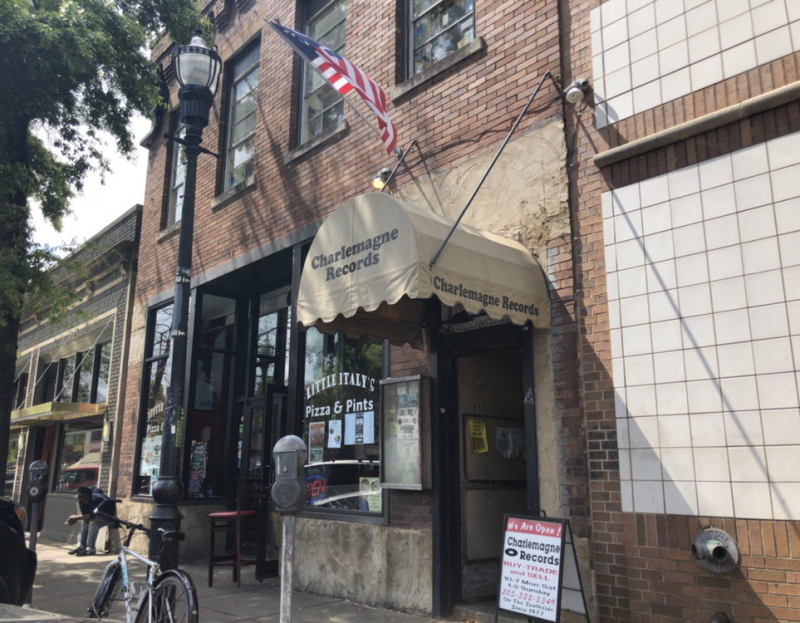 Getting to Charlemagne Records early on Saturday is a must! Once the door opens and you make your way up the staircase which is overlooked by numerous music posters and memorabilia, there will be very limited quantities of certain RSD items which are set to be snapped up quickly.

Following the anticipated morning rush, there'll be an in-store performance by Dan Sartain at 11.30am.

Marianne McKay, founder and owner of Charlemagne Record Exchange since 1977 told me what to expect,

"Customers will be waiting in line from the early hours for us to open on Record Store Day. It's a lot of fun. We're looking forward to seeing people find the records they want. Dan Sartain will be playing for us at 11.30 and we can't wait!"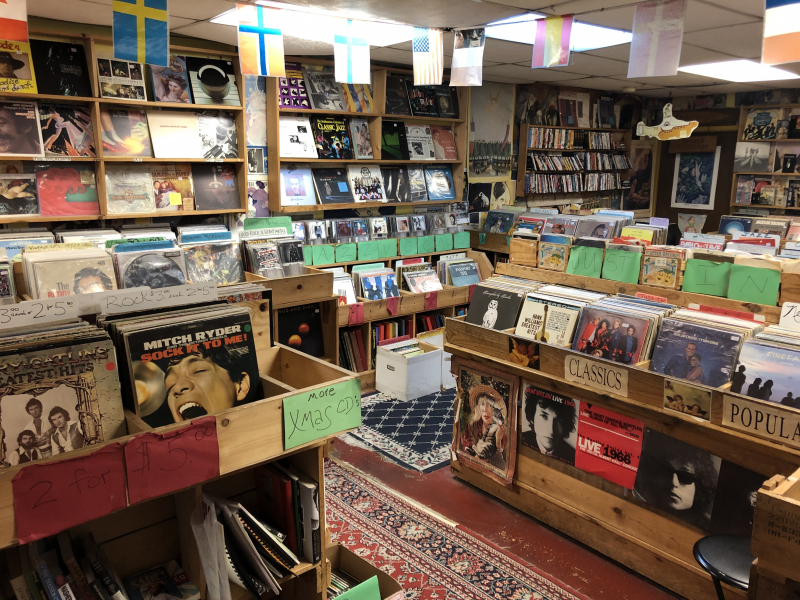 So what will be the 'must have' limited edition records?

According to Marianne,

"Customers often ask about the Record Store Day releases weeks in advance. We'll be getting in stock and a few people have told us they are looking forward The Allman Brothers Band, Live At The Atlanta Pop Festival, July 3 & 5, 1970, and the Bob Dylan, Blood On The Tracks -Original New York Test Pressing. They will be much sought after releases, which will sell out fast."

Renaissance Records (2020 11t Ave S)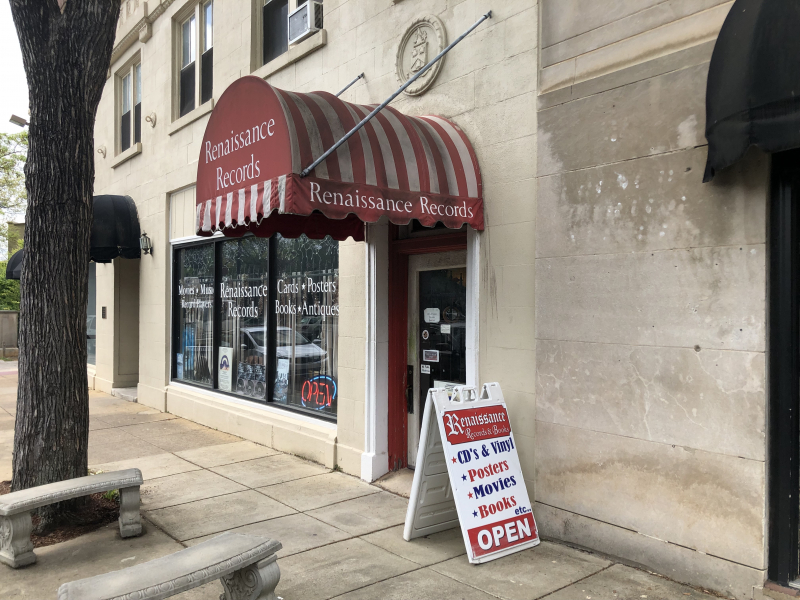 There will be a selection of Record Store Day exclusives available on the day at Renaissance Records.
I was able to talk with resident music expert, Jimmy, who was on hand to discuss the event.

"What I like about Record Store Day is that everyone picks their favorite store to start with early in the morning and then they'll visit all the other stores in town throughout the day."

"The whole idea of Record Store Day is to get out there and support the stores and musicians, find records, talk music, and have fun!"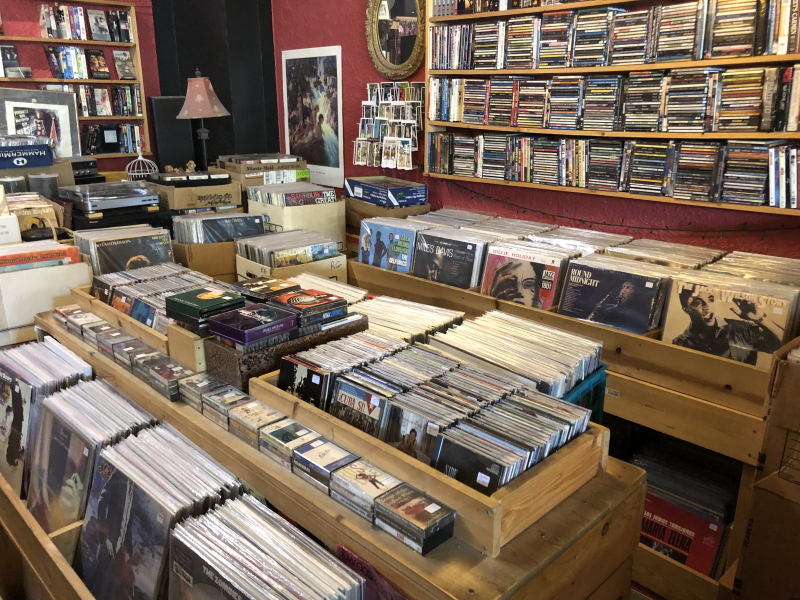 So, will Renaissance Records be busy? Jimmy certainly thinks so,

"It's going to be a really busy day. The line waiting for us to open on Record Store Day has been down as far as the Five Points Fountain some years."

And the 'must have' record?

"The Grateful Dead's Sage & Spirit LP, which is limited to just 4,000 copies worldwide over Record Store Day, will definitely be one people will want to find."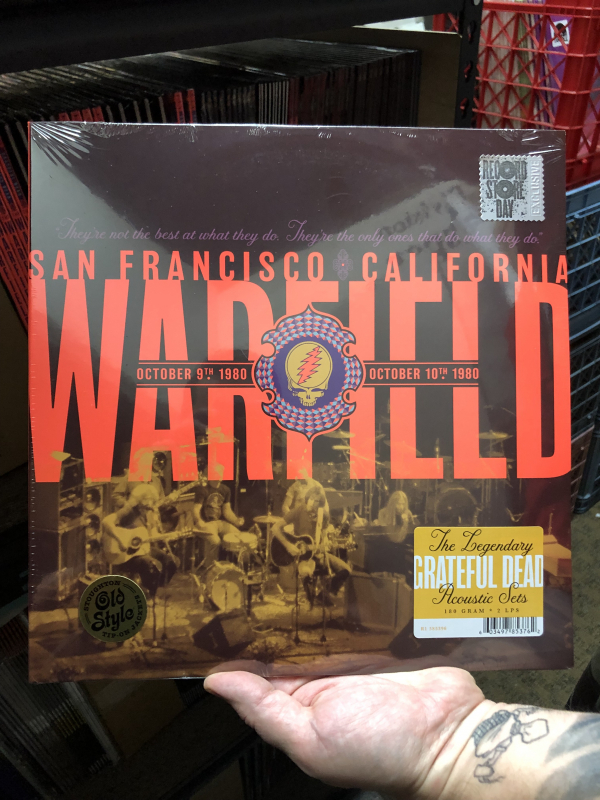 The Vinyl Countdown

The clock is counting down towards 8am on Saturday, April 13.
Birmingham's stores will be opening their doors in unison for Record Store Day 2019.

With such limited quantities of exclusive releases available, and some great live performances, it's almost time to get in line. Good luck!
Plan your route now.