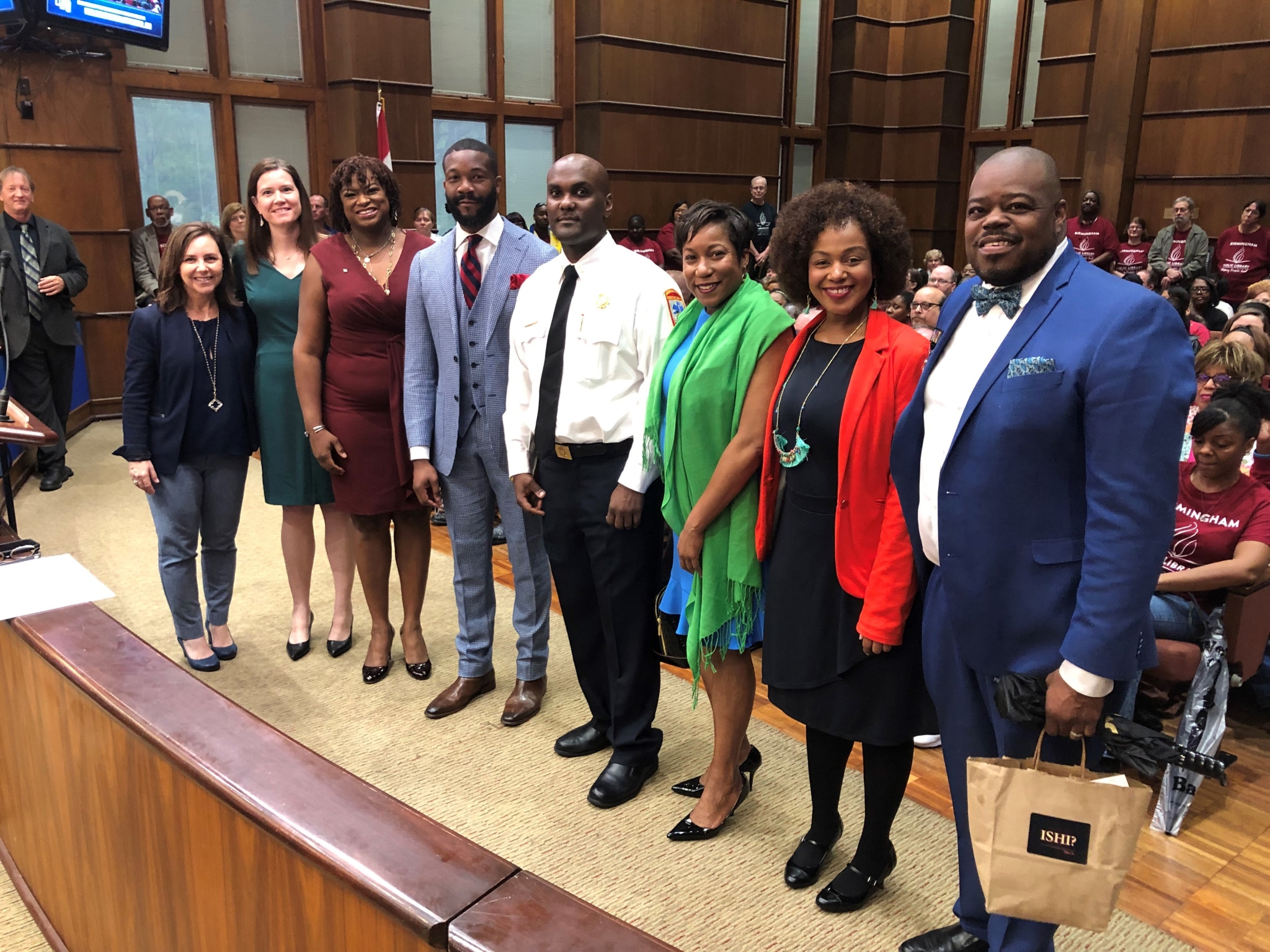 In recognition of National Donate Life Month, Birmingham has become the first municipality in the state of Alabama to institute a leave with pay policy for city employees making live organ donations.
Yesterday at the City Council meeting, Mayor Randall Woodfin signed a new Human Resources policy that will give City of Birmingham employees up to four weeks of paid leave when they donate an organ such as a kidney or a portion of a liver. Employees donating bone marrow may have up to one week of paid leave.
This leave is for employees who've worked for the city for at least one year and have worked at least 1,250 hours in the last 12 months.
"Living organ donors sacrifice so much to save lives, and this new policy is just one way I want to show how, we as a city, applaud our employees sacrifice and stand with them in their decision. This announcement comes as we recognize April being National Donate Life Month. This is the right thing to do for our city and our employees,'' Mayor Woodfin said during today's city council meeting. "And from what I understand from UAB, Birmingham is the first Alabama municipality to have such a policy."
Two Employees Have Already Used the Leave Policy
Two employees have already taken advantage of the leave policy. They are Jarralynne Agee, who donated a kidney to former NFL football player Gary Burley, and Birmingham Fire and Rescue Service Lt. Robert Tellis Jr., who donated a kidney to his father, Robert Tellis Sr.
Here is video of the Mayor Woodfin discussing the importance live organ donations with Jarralynne Agee and Gary Burley – and how Agee literally saved Burley's life through her gift.
At the Council meeting, Agee and Lt. Tellis joined the mayor in making the announcement, along with Dr. Jayme E. Locke, the transplant surgeon at UAB; and Martha Tankersly, the transplant administrator at UAB.
In the story post by the city about Agee's donation, Dr. Jayme E. Locke, the UAB transplant surgeon responsible for transplanting Agee's kidney to Burley, said that nationally, there are 100,000 people awaiting a kidney transplant. However, there are only about 20,000 transplants a year, leaving the list of those waiting to get a kidney at 90,000 to 100,000 because number of donors.
"Truth be told there are actually enough people out there who could be living donors. We could solve the organ shortage through living donations,'' Dr. Locke said.
A policy like Birmingham's will make it a lot easier for potential donors to make the decision to give the gift of life. To learn more organ donation visit www.uabmedicine.org/transplant.
Additional info – Leadership
For a personal and inspirational look at live organ donations and information about the new city of Birmingham policy, read more about it – HERE.
As a result of Birmingham's initiative, let's hope other cities across Alabama will follow suit and adopt a organ donation policies similar Birmingham initiative.