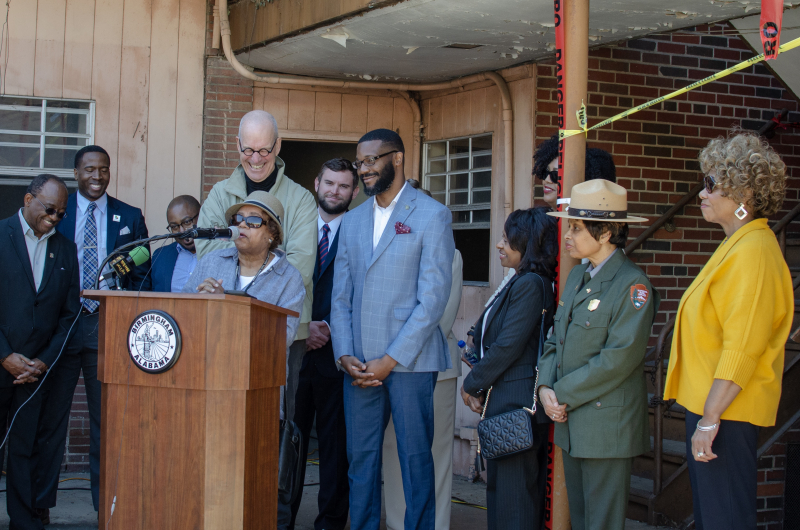 Today, the city of Birmingham announced it is restoring one of the civil rights movement's most treasured landmarks – the A.G. Gaston Motel.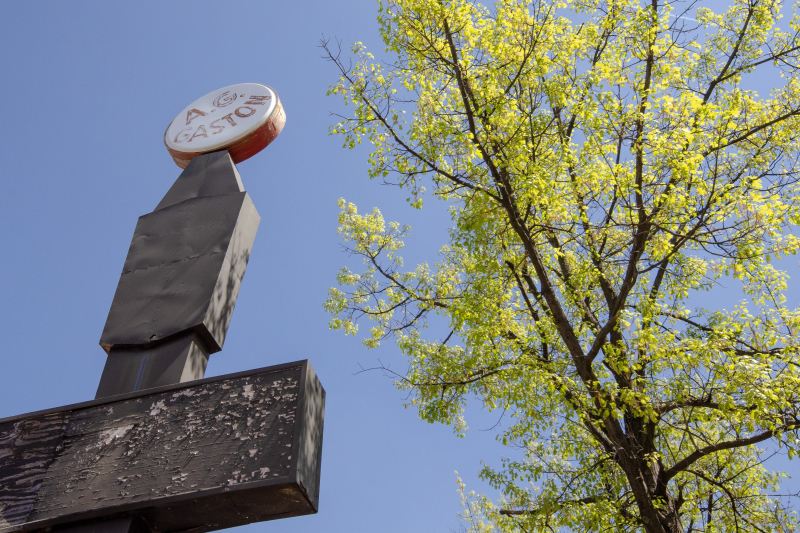 The motel, which served as a meeting place for civil rights activists, including the Rev. Martin Luther King Jr. in 1963, is part of the Birmingham Civil Rights National Monument.
"We are investing in this project because this is the site of freedom – a freedom that changed our city, our nation, our world," Mayor Randall Woodfin said during a news conference in the courtyard of the 32-room motel. "The A. G. Gaston motel will continue to stand as a symbol of change."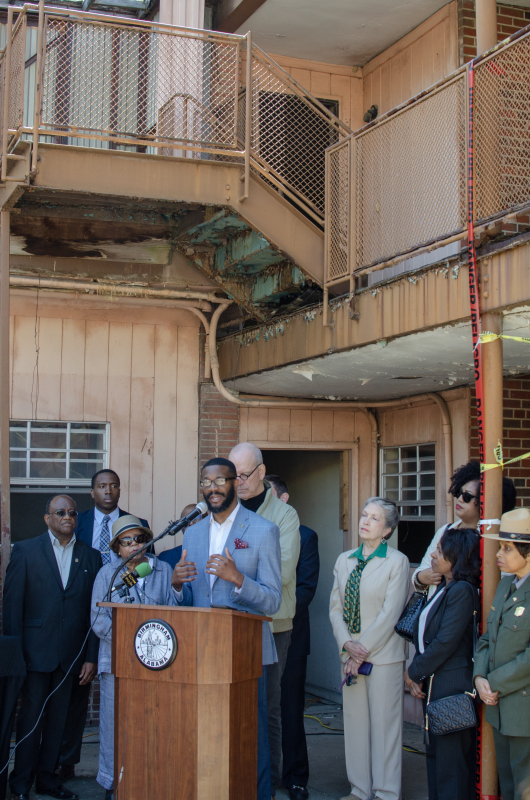 According to the city, the restoration of the motel, which closed in the late 1970s, will be done in phases. The current phase will involve an assessment of the 65-year-old motel. Once the assessment, known as a "mock-up," is completed in June, exterior renovation will begin. The whole project is scheduled to be completed in 2021.
Room 30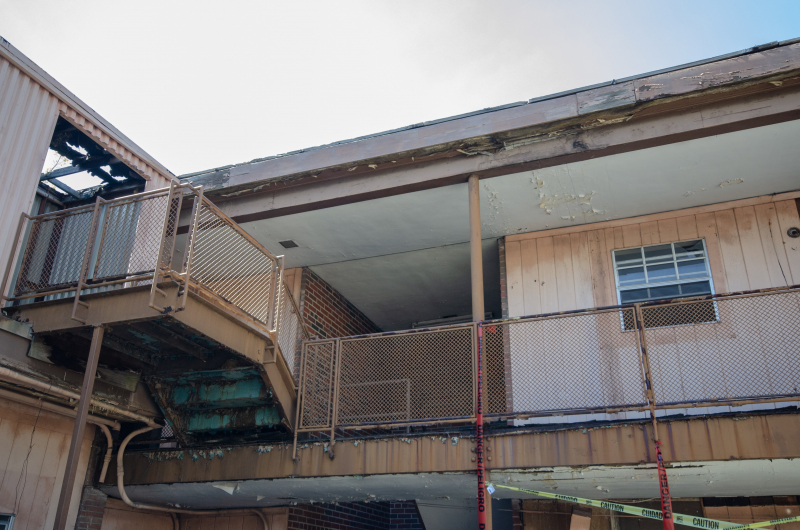 Renowned Birmingham businessman A. G. Gaston opened the motel on July 1, 1954 and it quickly became one of the city's main black establishments. Gaston frequently opened the motel's guest rooms to civil rights activists, with Room 30 becoming Rev. King's "war room" in the spring of 1963. It was in that room where King decided to defy a court injunction and be jailed alongside local protesters — a move that led to his famous "Letter from Birmingham Jail."
In May of 1963, days after a confrontation and truce with Public Safety Commissioner Bull Connor, a bomb was detonated beneath Room 30, greatly damaging the motel. The motel closed in the late 1970s.
Sacred Ground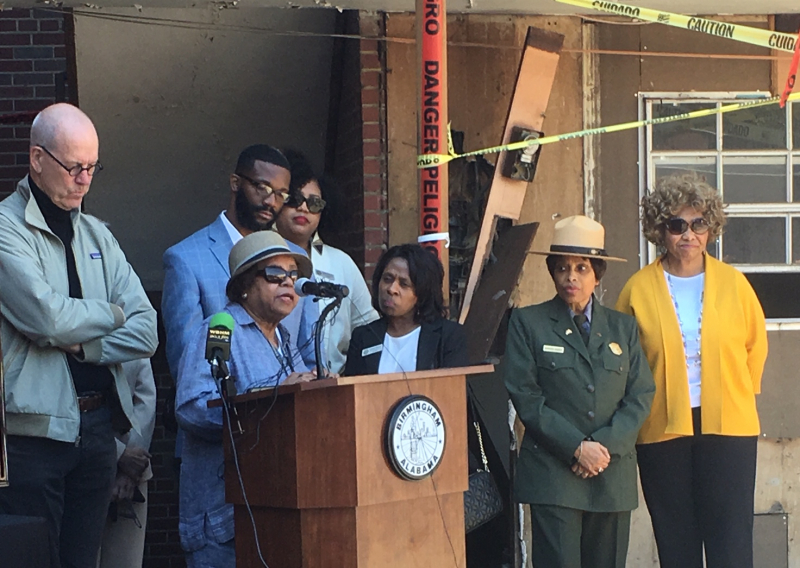 "This is sacred ground as my friend David Vann (Birmingham mayor in the 1970s) and Fred Shuttlesworth said," added Odessa Woolfolk, founding board chair of the Birmingham Civil Rights Institute.  "When people come here, Mr. Mayor, we are going to reminisce about the past, but that is only because the past is a springboard for a greater future for future generations."
Memories Sought
Because the motel is near and dear to many, Mayor Woodfin is calling on people to send to the city their  memories of the A.G. Gaston Motel. Between March 27 and May 15, 2019, people may submit their memories, phone number and/or photos of their time at the motel to gastonstories@birminghamal.gov. No memory is too big or too small.
A National Monument
In January 2017, President Barack Obama designated the Birmingham Civil Rights District as a national monument. Since that time, the National Park Service has maintained a partnership with the City of Birmingham to restore the A.G. Gaston motel to its appearance during the Birmingham civil rights campaign of spring 1963.
The announcement today, set restoration plans into motion.