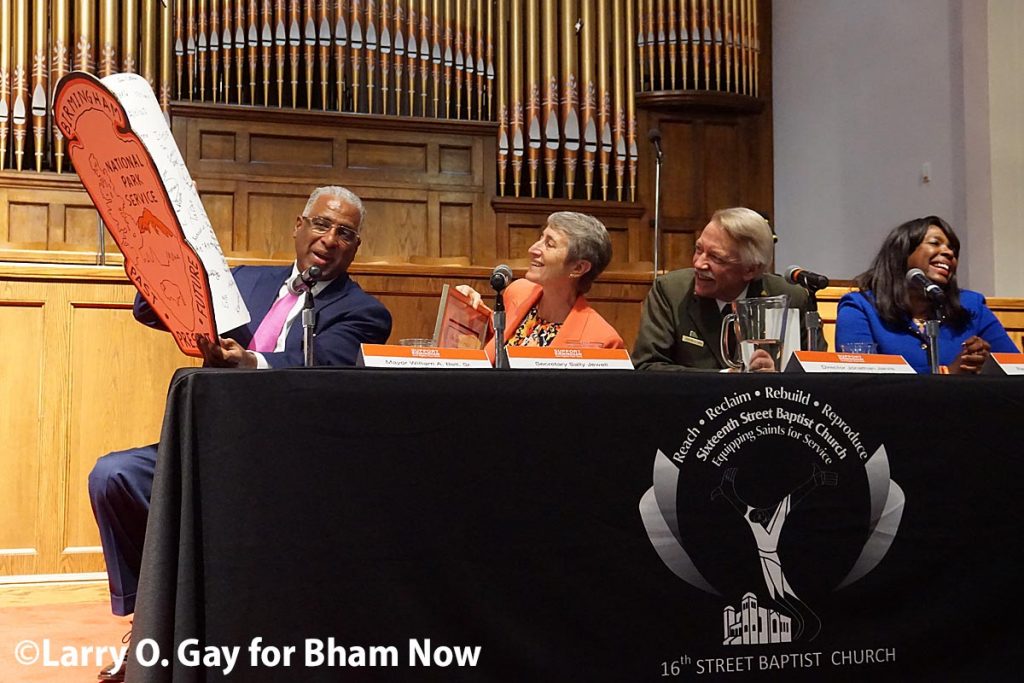 Yesterday, President Obama, through a proclamation under the Antiquities Act, established the Birmingham Civil Rights and Freedom Riders National Monuments.
Bham Now has compiled a list of links from television, radio and newspaper stories that have been published online in the past 12 hours.  With the help of photographer Larry Gay, we've also created a special photo gallery.
First – the photo gallery.
This slideshow requires JavaScript.
Here are the stories/media outlets that have produced stories:
Anniston – ON BOARD President Obama proclaims Freedom Riders National Monument in Anniston
al.com – President Obama signs proclamation creating Birmingham Civil Rights National Monument
Birmingham Business Journal –Obama designates Birmingham Civil Rights District a national monument
WBRC FOX 6 –Pres. Obama signs designates Birmingham Civil Rights National Monument
WIAT CBS 42 – Civil Rights district declared a national monument, Mayor Bell announces
WBHM Public Radio –Birmingham Civil Rights District Named National Monument
Washington Post –Obama names five new national monuments, including Southern civil rights sites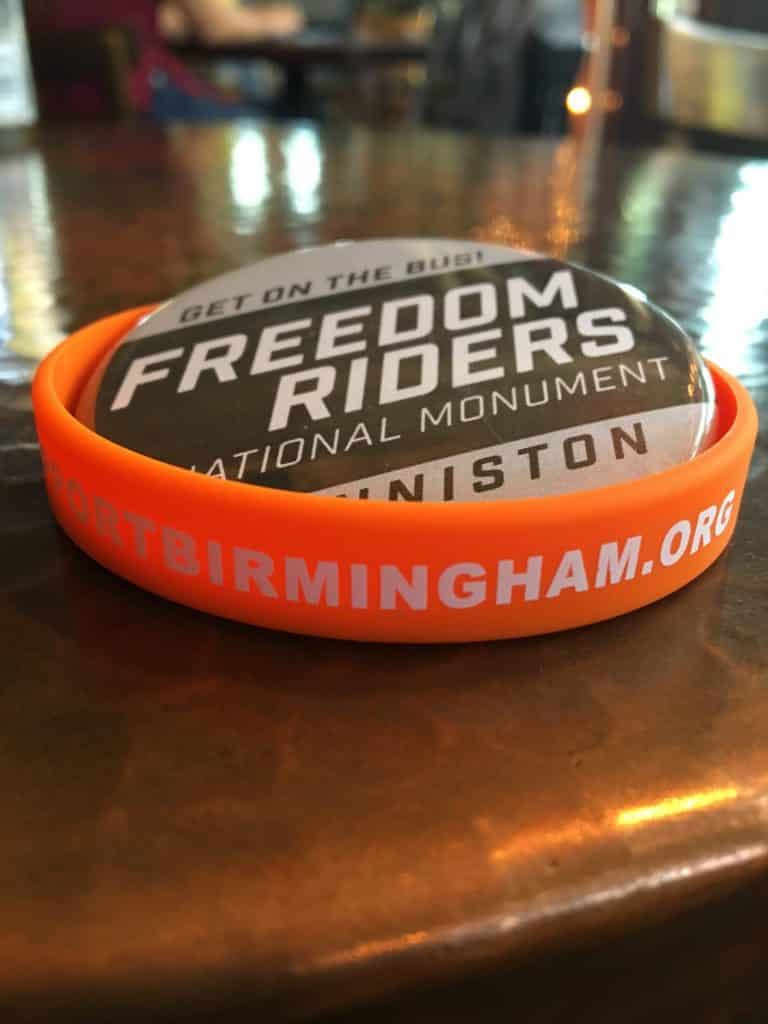 What an incredible day for Birmingham, Anniston and the state of Alabama.